Keeping your volunteers engaged during COVID-19 - Rosterfy
With everything that's currently going on in the world, the importance of communication to remain social and engaged is critical - this needs to include our family of volunteers.
The message is clear: remain social! We understand that some of your events may have been postponed or cancelled, but we can't stress enough the importance of using this time to engage with your workforce to ensure that they are there to rise to the occasion when the time comes. And we're confident that they will!
We have come up with some tips for engaging your workforce during COVID-19 to ensure that they feel supported and a part of your family.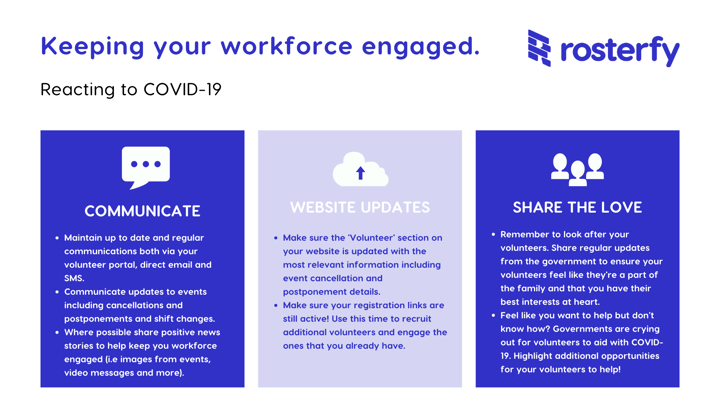 If you would like any further assistance on how you can utilize Rosterfy to keep your workforce engaged, please don't hesitate to get in touch.