Pricing guide
Streamline your end to end volunteer and workforce management with one of our bundled solutions today.
Over 1 million volunteers and staff use Rosterfy worldwide
Focusses on saving you time, decreasing risk and growing your database.
Volunteer & workforce database
Minimum 100
Administrator
Up to 10
Features include:
User Registration
User Profiles

User Portal
Group Manager
Email & SMS Communications
Notifications
Schedule Creation
Shift Import
Scheduling
Automations
Attendance
Admin Dashboards
Reporting

White Label
User Import
Custom Form Builder

Event Types

Advanced Scheduling

User Role Offers

Checkpoints

Sub Accounts
Training Modules

Advanced Settings
The most comprehensive volunteer and paid workforce solution in the market.
Volunteer & workforce database
Unlimited
Administrator
Unlimited
Rapid & Core features PLUS:
User Types
Functional Areas
Venues
Advanced Automations
Entitlements
Reward and Recognition
Advanced Admin Permissions
When and how will I be billed?
Rosterfy offers monthly billing or annual billing. Annual billing receives a 25% discount. You can pay with a credit card via your account portal. Alternatively, if you wish to be invoiced, please get in touch with your Rosterfy sales representative.
Will I incur fees if I change my plan?
Rosterfy will not charge you any additional / one off fees to change your plan. Your monthly or annual billing amount will be updated to reflect the price change based on the plan you select.
What countries is Rosterfy available?
Rosterfy is available in most countries, with varying levels of support based on your region.
Do users/managers get charged?
All users/administrators/supervisors are considered users and will be counted in your total user number. Please see pricing information above for the user/administrator numbers permitted in each Rosterfy plan.
Where & how is my data stored with Rosterfy?
Your data will be stored via secure Amazon Web Servers in the relevant region. The region is determined based on the currency you select to pay. Rosterfy's use of data is in line with our Privacy Policy here.
When do SMS charges apply? And how much are they?
SMS charges are based on usage & will be invoiced at the end of each month ($0.12c for Australia, $0.04c for the United States and
£0.07
for the United Kingdom and
€0.08 for Europe
). Alternatively you can purchase monthly text allotments if required.
Does Rosterfy automatically renew my plan each year?
Yes, we have the option to activate auto-renewals. Set it and forget it!
How is my currency of billing determined?
The currency is determined by the business account's country selected during signup. Customers located in Australia will be billed in Australian Dollars, customers in the United Kingdom and Europe will be billed in British Pound. The United States will be billed in US Dollars. Countries outside of these regions will be determined at the time of onboarding.
What happens if I cancel my plan?
If you cancel your monthly plan, you'll pay for your current plan until the end of the monthly billing period. If you'd like to retain access to your plan benefits for the full month, we recommend you cancel your subscription at the end of the month.
If you are on an annual plan, you can cancel your plan before your 12 months expires, however there are no refunds in this instance.
What if I require additional features that sit outside my package?
Currently we have two packages available with set functionality for each. If you require customisation for your package please contact your local sales team - details listed above.
What happens when employees leave my business?
Rosterfy allows you to remove your employees administrator access or simply delete the administrator account altogether. You will be able to replace this employee's account with a replacement one when required.
Do you integrate with other systems?
Yes we currently integrate with third party platforms and the list continues to grow. To view our current integrations, please our Integrations page for more information.
Rosterfy Key Features
Learn more about Rosterfy's end to end volunteer management technology, streamlining processes for recruitment, screening, scheduling, training, reporting and more.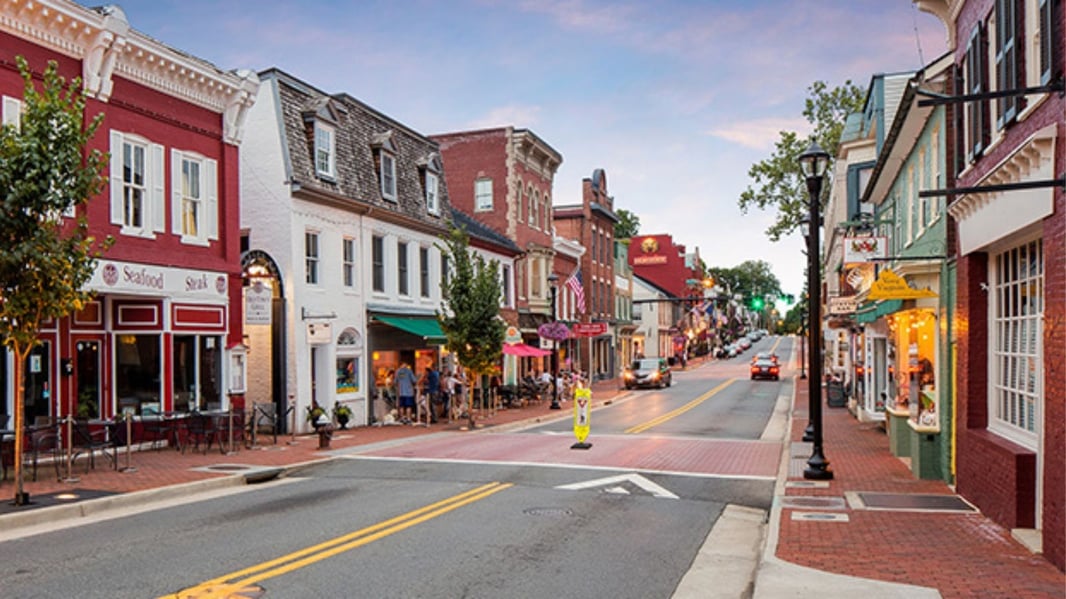 "So user friendly"
"The platform is so user friendly. These are staff who have worked for us for 20 years and they've always said that they 'can't do technology' but now they're going in and picking their own shifts and pulling reports, which is amazing because its empowered them to operate independently."
BRIE JOHANSON
Sports Admin Assistant, Loudoun County Sports Department
"Everything I need"
"If I didn't have this tool, I don't know how I would have been able to manage all the pieces. Because we have segmented the way we have rolled out everything this year, it's been invaluable to have one home hub for everything, putting my mind at ease knowing all of the information is in the one place and everything I need is there."
LISA URBAN
Director of Community Ambassador Program, Tampa Super Bowl Host Committee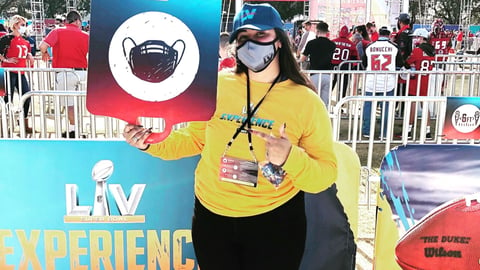 Want to see Rosterfy in action?
Get in touch with our sales team to request a demo.
"Incredible software - Efficient and effective"
"We use Rosterfy on a daily basis and it makes our job 100x easier and more efficient. Rosterfy is easy to navigate and extremely clear on what features it provides in the navigation menu. The support you receive from Rosterfy is one of the best I have received when submitting a request for improvement - they always reply within 24 hours (usually much sooner)."
ANNIE T, DIRECTOR OF VOLUNTEERS