Volunteer Onboarding Software
Ensure your workforce are compliant through inductions, onboarding and interviews.
Attract the right applicants
Rosterfy allows organizations to ensure that volunteers and staff are thoroughly inducted, interviewed and screened with our onboarding software.
Need a volunteer who holds a valid working with children's check? Or need staff to be undergo an induction before they progress? Rosterfy allows administrators to ensure compliancy when it comes to their volunteers and staff through one centralized system.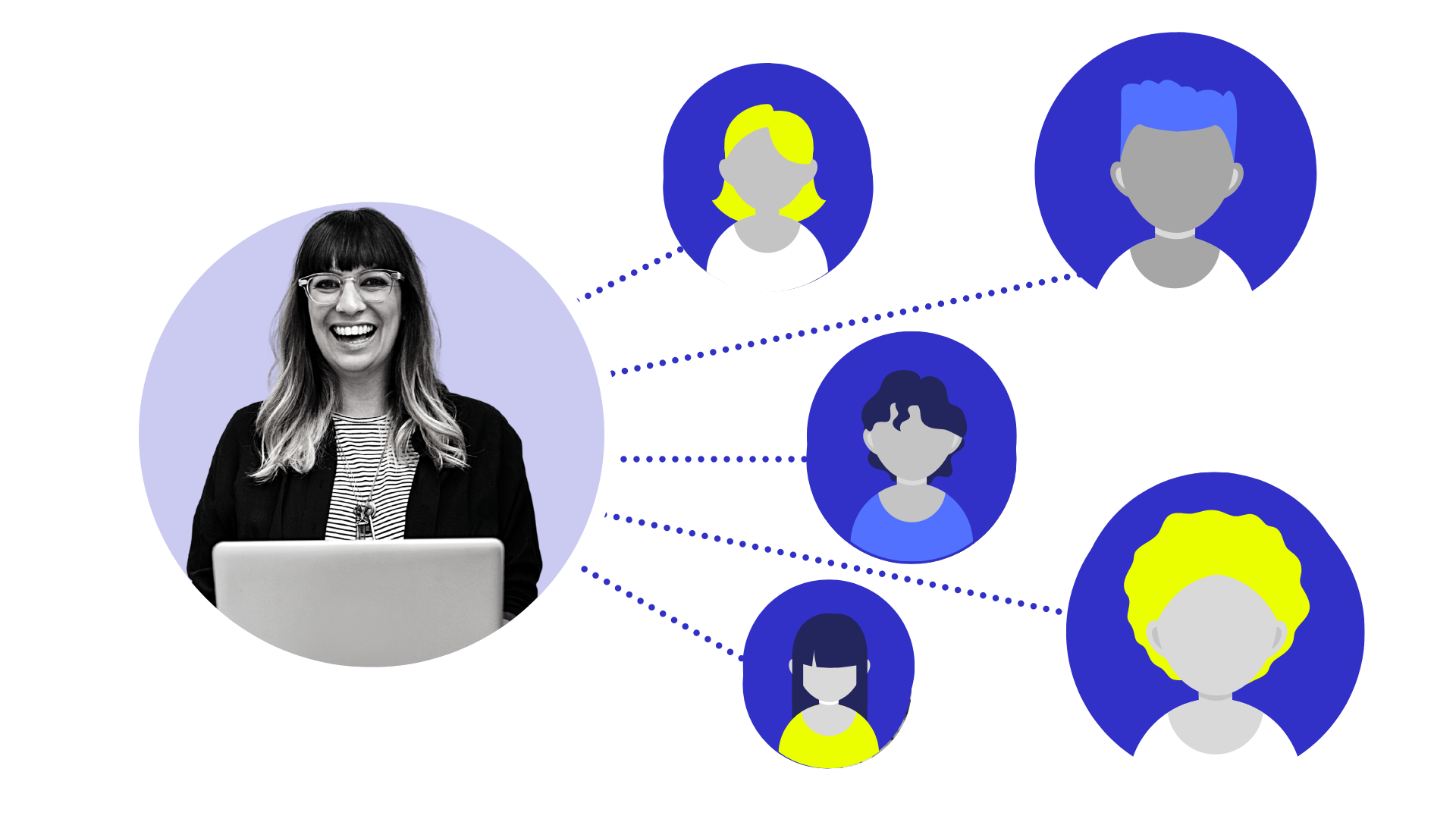 Simplify volunteer inductions, interviews and onboarding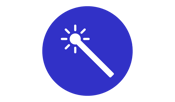 Configure your workflow to onboard the different segments of your workforce.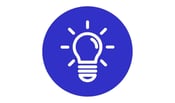 Implement rule based checkpoints to automatically progress your workforce onboarding.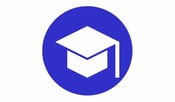 Utilize Rosterfy's in-built training modules to ensure your workforce are compliant.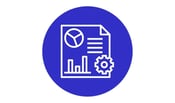 Keep track of your applicants with comprehensive dynamic reports for onboarding, interviews & training.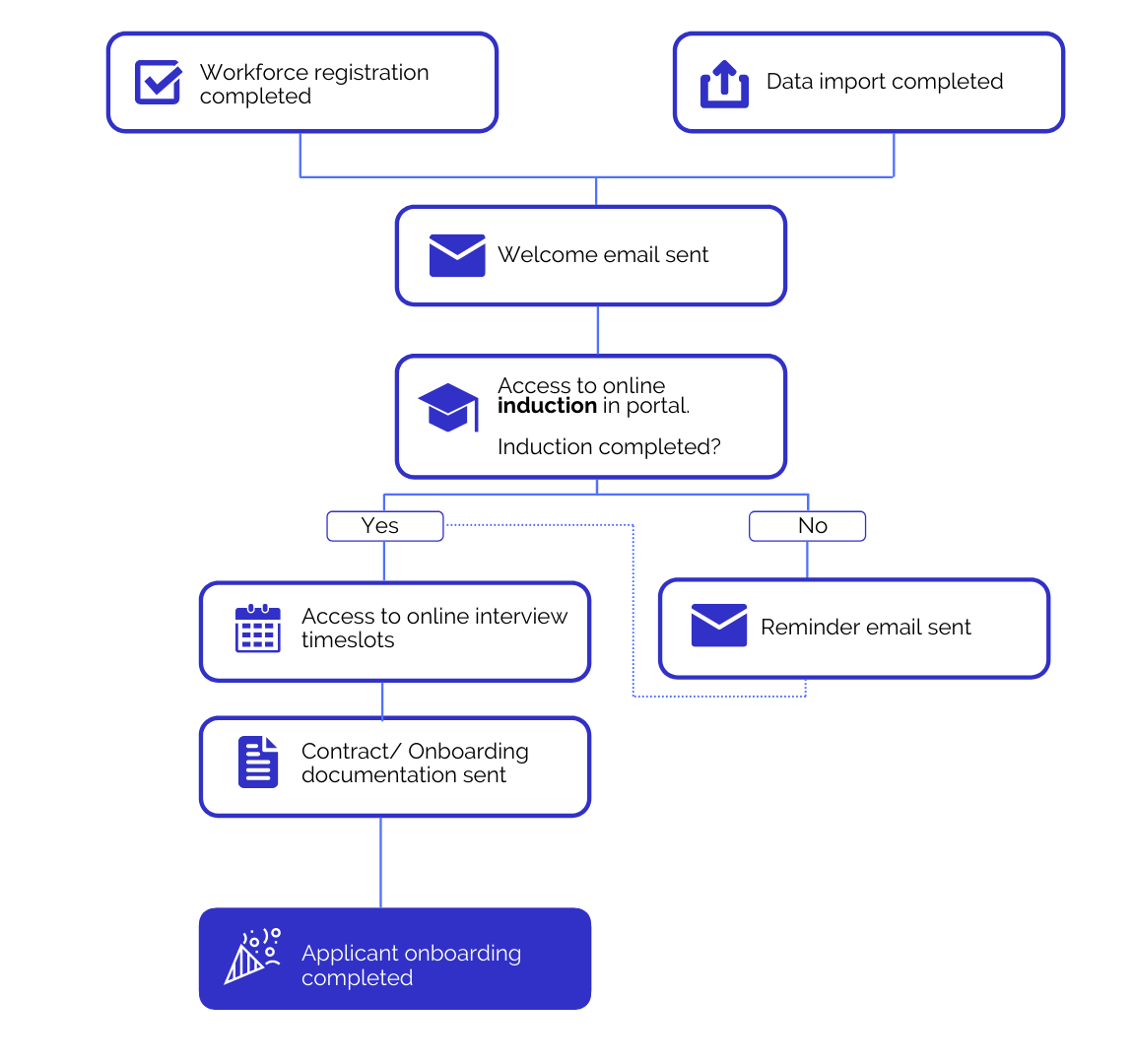 Automated Volunteer Onboarding
Build your own custom workflow to onboard the different segments of your workforce through rule based checkpoints. Rosterfy also allows you to progress successful applicants through your workflow once checkpoint milestones are achieved to ensure that those who are compliant are eligible to see and apply for opportunities within your organization.
Automations can include:
Inductions
Interview Invitation & Scheduling
Communications
Contract Personalization & Signing
Training
Online Training & Inductions for Volunteers
Rosterfy enables you to automate your end to end screening in the form of training and inductions using either our in-built training modules or training integrations.
Create your own custom quizzes with multiple choice options that can include images, videos and PDFs and set benchmarks to pass training and inductions based on internal measures.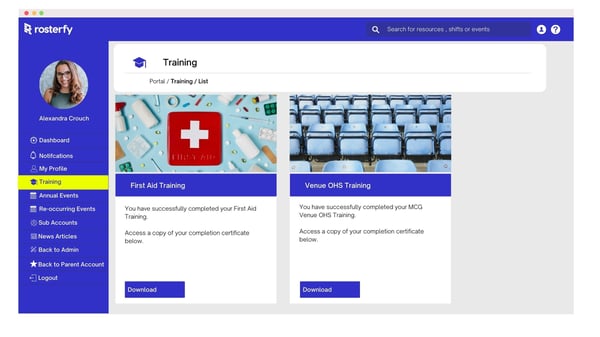 Keen to learn more?
Book a demo with our Sales team to better understand how Rosterfy can work for you.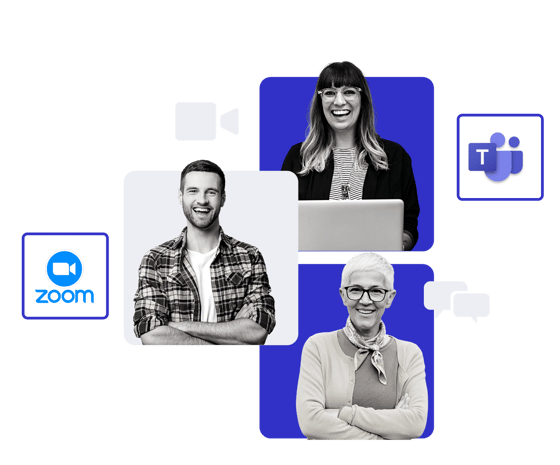 Online Volunteer Interviews
Integrate with your favourite tools including Zoom and Microsoft Teams to schedule and conduct online interviews for your remote workforce.
Post available interview timeslots for workforce to self schedule into and have your meeting link sent automatically via email.
Auto schedule successful applicants using Rosterfy's automations functionality.
Contract Management
Utilize our in-built signature functionality or utilize our existing integrations with Adobe Sign or DocuSign to allow your workforce to sign their contract without ever leaving their portal.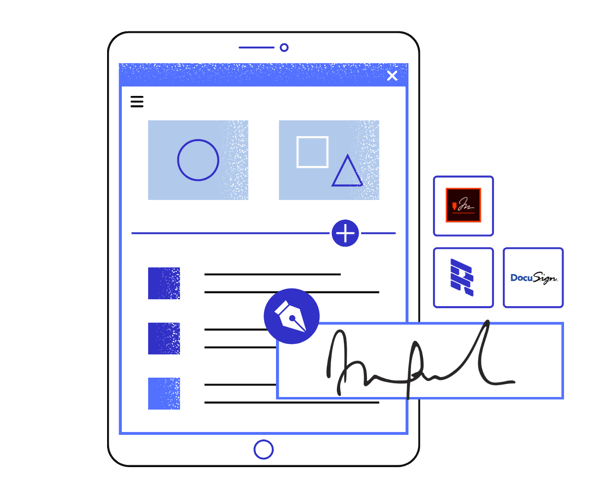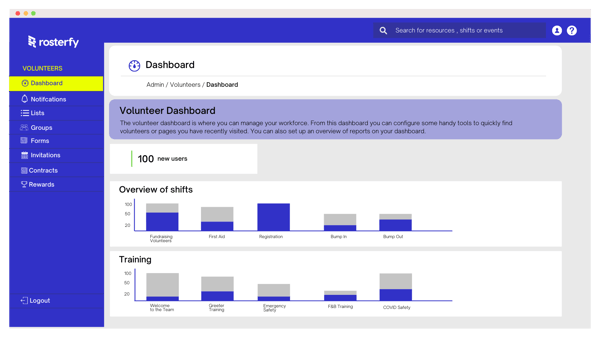 Live Volunteer Onboarding Dashboards & Reports
Understand who has and hasn't completed training and inductions and set automations to prompt your workforce through completion. Utilize Rosterfy's custom reports and dashboards to track your applicants progress in real time, allowing time for follow ups and reminders.
Volunteer Onboarding Software FAQs
Can you interview volunteers and staff using Rosterfy?
Yes! Rosterfy integrates with a number of services including Zoom and Microsoft Teams to facilitate online interviews.
Can I create my own custom training and inductions using Rosterfy including videos, images and quizzes?
Yes. Rosterfy allows you to create your own training and induction models to ensure that you get the most out of your volunteers. Create quizzes including multiple choice and add your own videos, images and branding to make training engaging and reflective of your brand.
Can Rosterfy allow for onboarding contracts?
Yes. Rosterfy allows you to send contracts to successful applicants where volunteers and staff can sign these digitally via a number of our integration tools.
Is there a maximum number of training and induction modules I can create?
You can create as many training and induction modules as you need within Rosterfy, with no limitations.
Can you automatically progress volunteers through inductions, interviews and training?
Yes. Rosterfy's automations functionality allows you to set up checkpoints, which progresses applicants through once milestones are achieved.
Can I report on completed inductions and trainings?
Yes. You can configure your dashboard to report on completed inductions, trainings and successful applicants. Learn more about reporting
here
.
Want to see Rosterfy in action?
Get in touch with our sales team to request a demo.
"Incredible software - Efficient and effective"
"We use Rosterfy on a daily basis and it makes our job 100x easier and more efficient. Rosterfy is easy to navigate and extremely clear on what features it provides in the navigation menu. The support you receive from Rosterfy is one of the best I have received when submitting a request for improvement - they always reply within 24 hours (usually much sooner)."
ANNIE T, DIRECTOR OF VOLUNTEERS