EVERYTHING IN ONE PLACE
Volunteer Management for Sports Federations
Recruit, retain, reward & train volunteers with our highly configurable Volunteer Management Software for sports federations.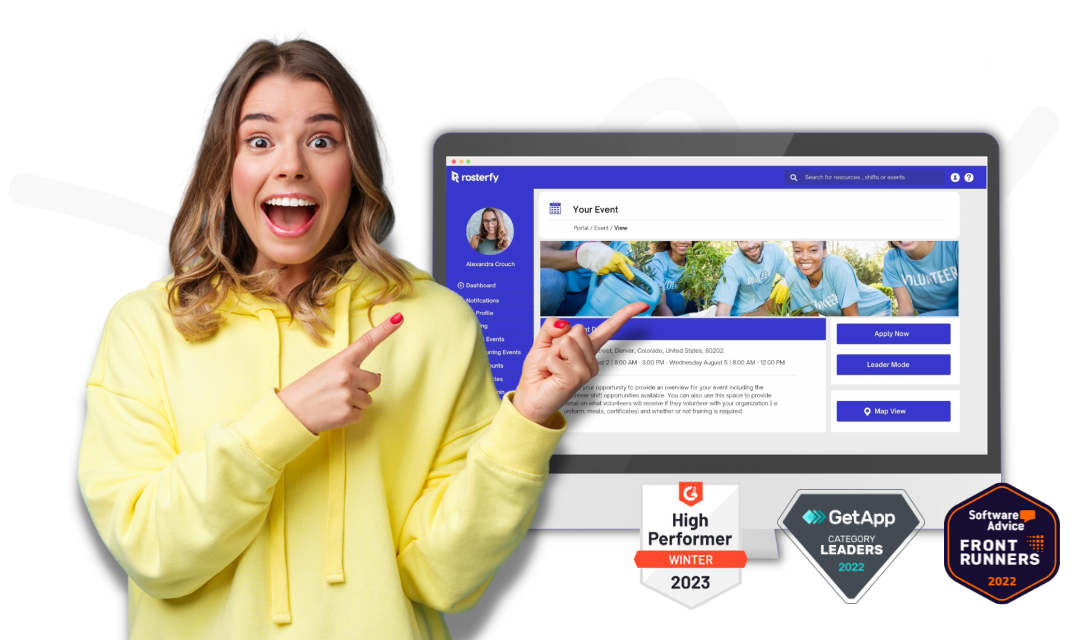 TRUSTED BY SPORTS FEDERATIONS & TEAMS
WE'RE PROUD TO SUPPORT YOU
EMPOWER YOUR TEAM
Complete Control From Start to Finish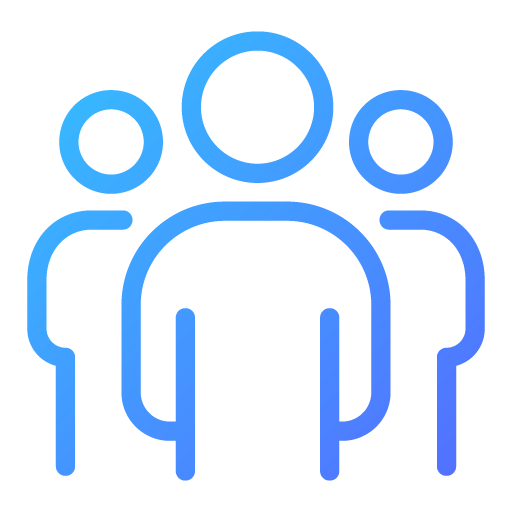 Recruit
Create custom registration forms that allow you to segment and select volunteers based on your requirements.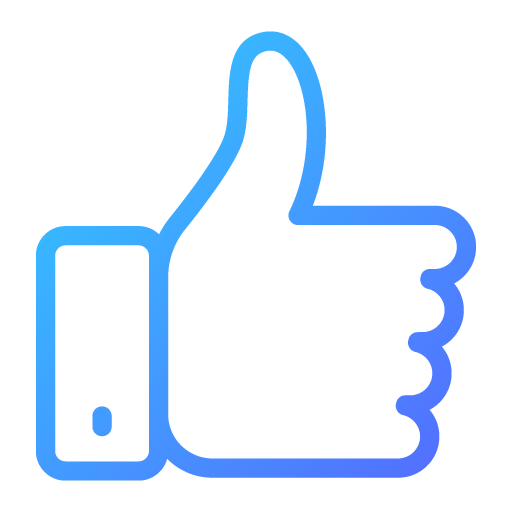 Retain
Improve volunteer engagement with volunteer portals that show the impact they make towards your cause.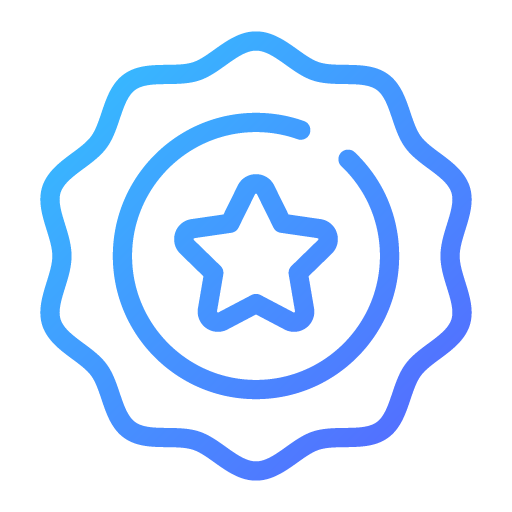 Reward
What's hard work without recognition? Acknowledge volunteer contributions and encourage them to help you reach milestones.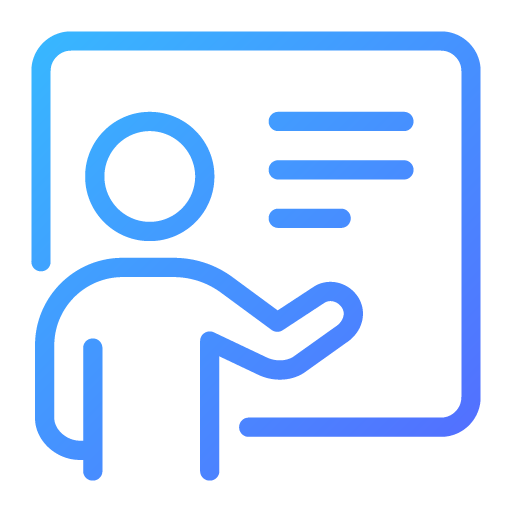 Train
Develop skills, ensure compliance is adhered to and improve the overall performance of your volunteer program.
ROSTERFY FEATURES
Spend More Time Focused On Your Goal
Cut down on manual processes and spreadsheets so you can focus on the next big event.
Schedule volunteers across various locations and pick from particular skills and experience.
Pinpoint volunteers with specific skills for certain shifts or events.
Track performance and optimize your volunteer program.
Reduce no-shows via automated emails, SMS and mobile app notifications.
Manage check-in and out onsite or remotely.
Custom dashboards and reports allow you to improve operational visibility.
Track volunteer time and volunteer shift attendance.
Let us do the work for you with automated workflows triggering communications and more.
Ready for Game Day
Spend less time on admin and more time engaging with volunteers for your sports event.
Make sure you have a full team available when you need them for the big day. Improve attendance and stop working in the dark with Rosterfy.
LET'S CHAT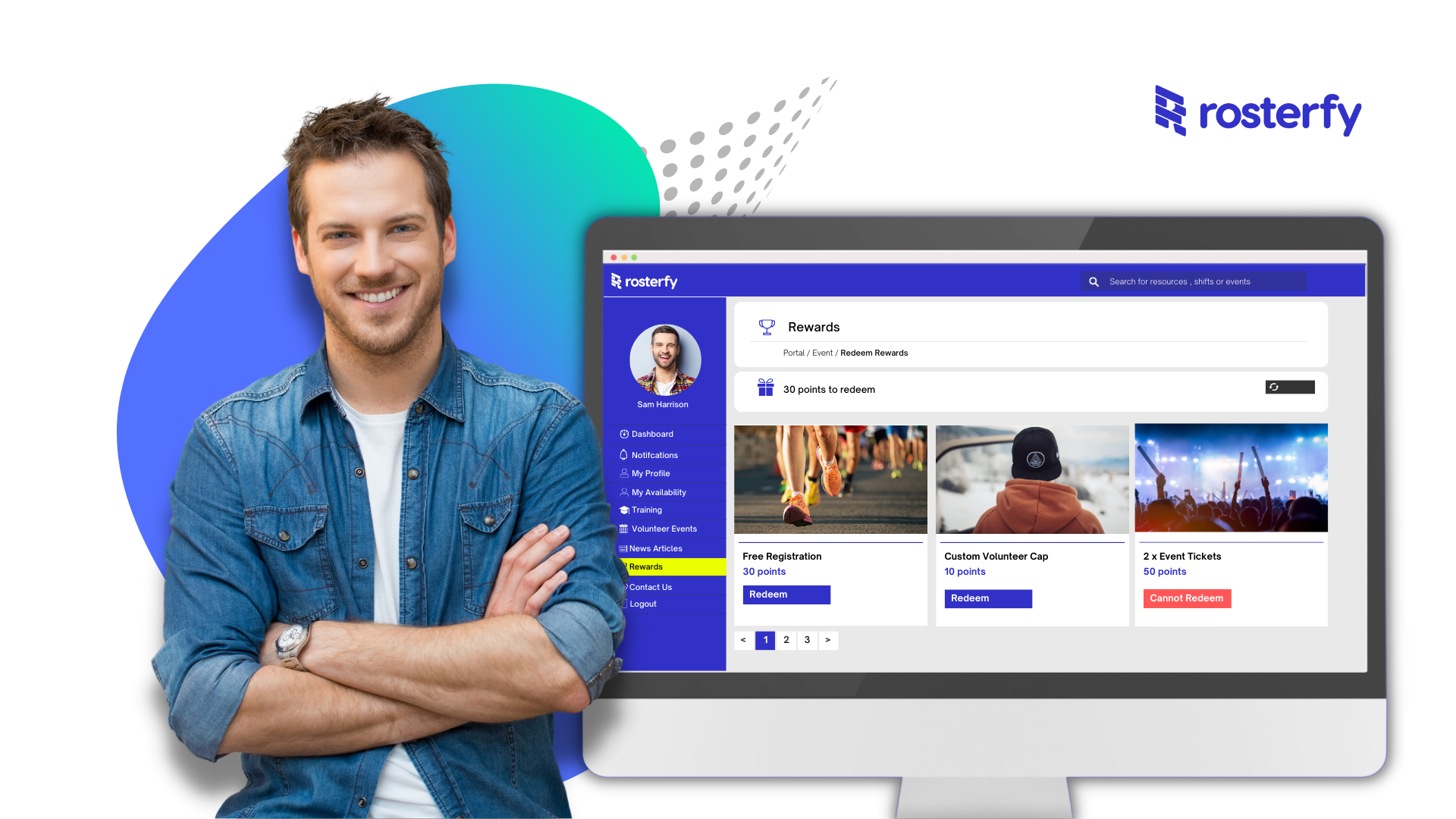 A REWARDING EXPERIENCE
Manage Your Volunteer Reward and Recognition Through Rosterfy
Rosterfy helps you monitor and manage your reward program. We can help you build a volunteer program that gets people talking, eases recruitment and encourages retention.
TRAIN AND GAIN
Online Training Ensures Compliance
Running a sports event requires a range of skills within your volunteer pool. You need to ensure your team meets compliance standards, which might be having a suitable number of first-aid qualified team members.
Rosterfy helps you track training progress and quickly view the qualifications of your volunteers.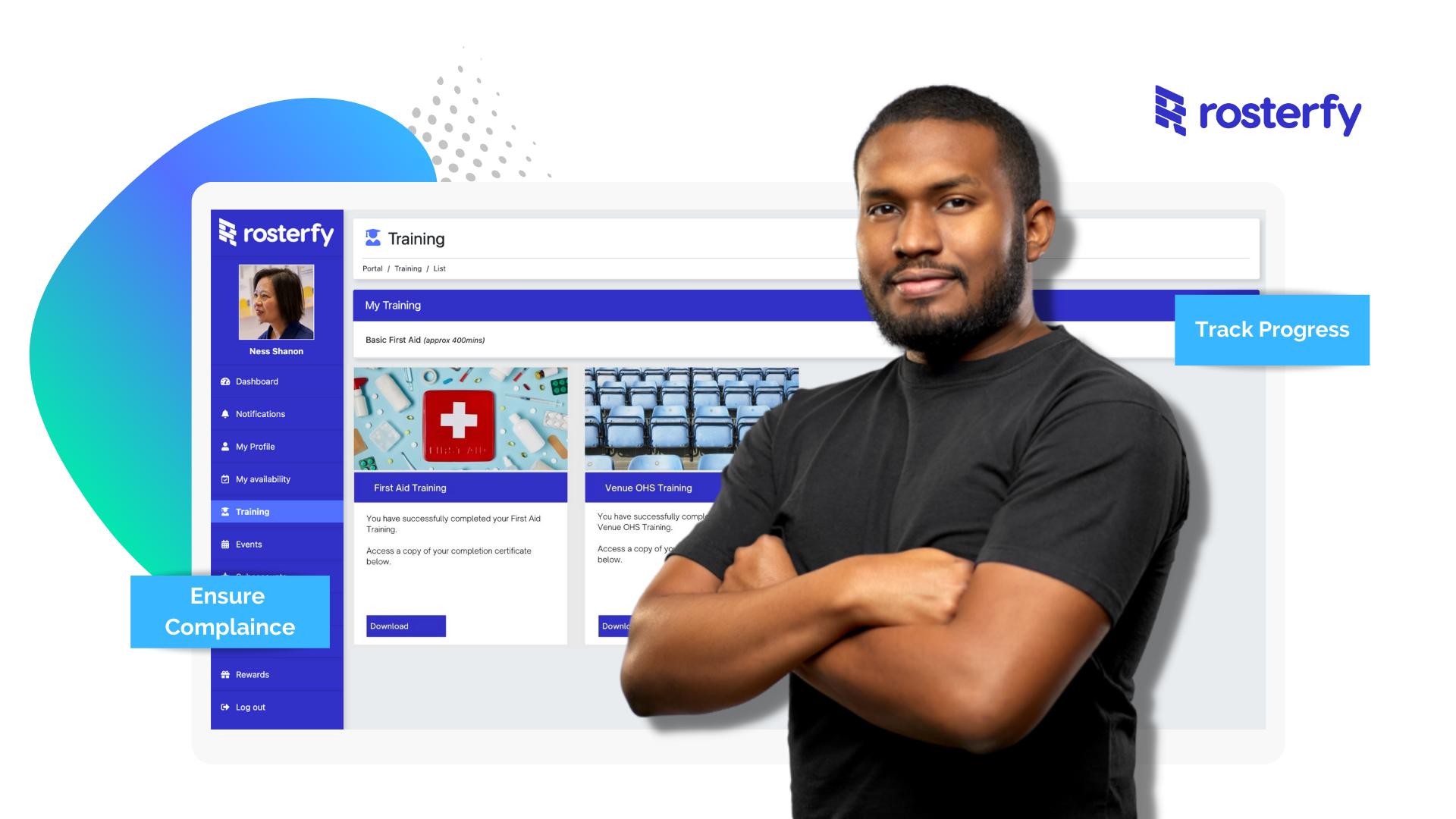 BIRMINGHAM COMMONWEALTH GAMES 2022
"The best volunteer program in the games history"
Over 1.5 million spectators enjoyed the thousands of world-class athletes, made possible by over 14,000 volunteers.
All managed through Rosterfy.
EASILY INTEGRATE
Connect Your Volunteer Software to Tools You Use Every Day
You need a platform that can integrate with the programs you already have in place. Rosterfy software can save you a lot of time and donor dollars, with a seamless integration platform that's easy to use.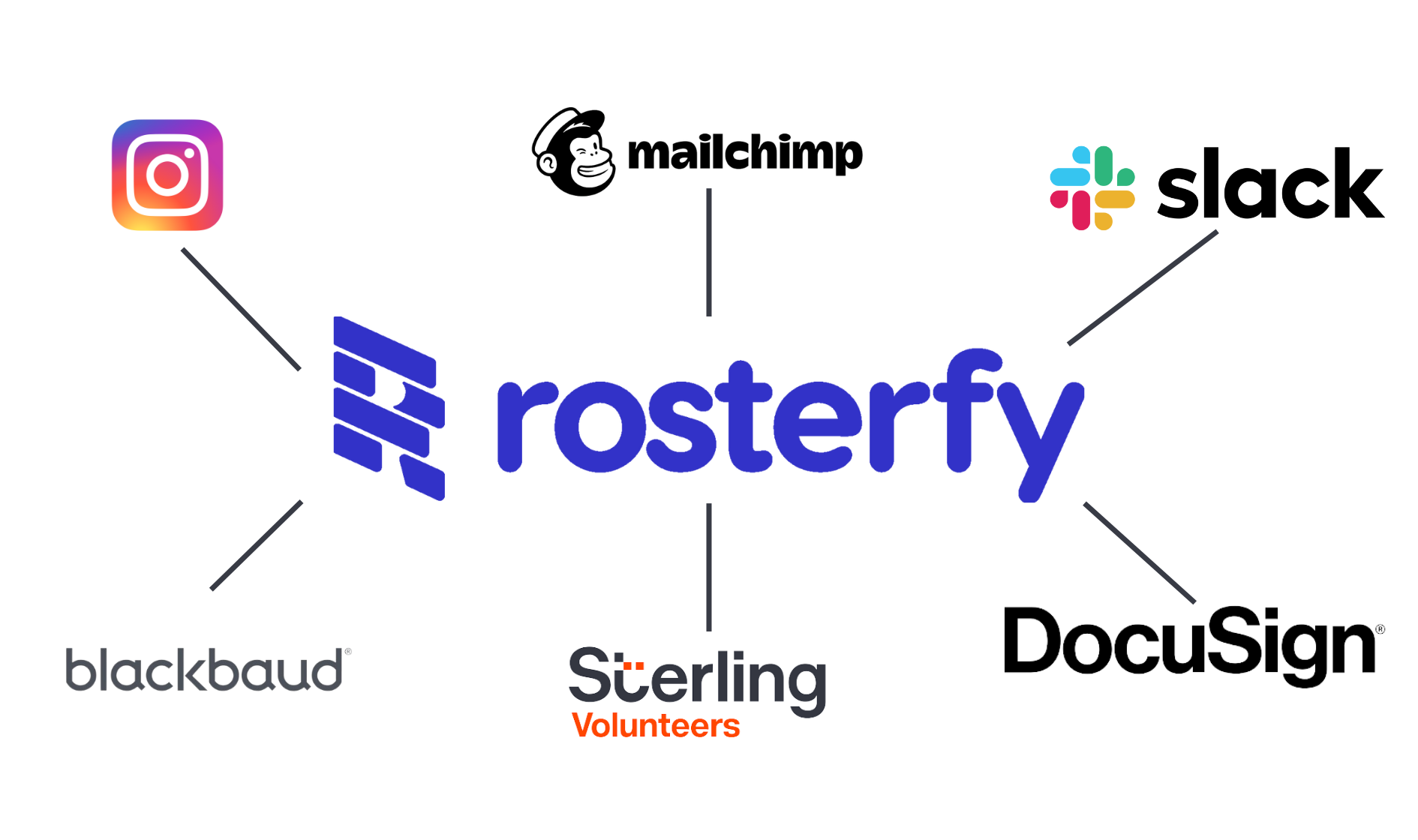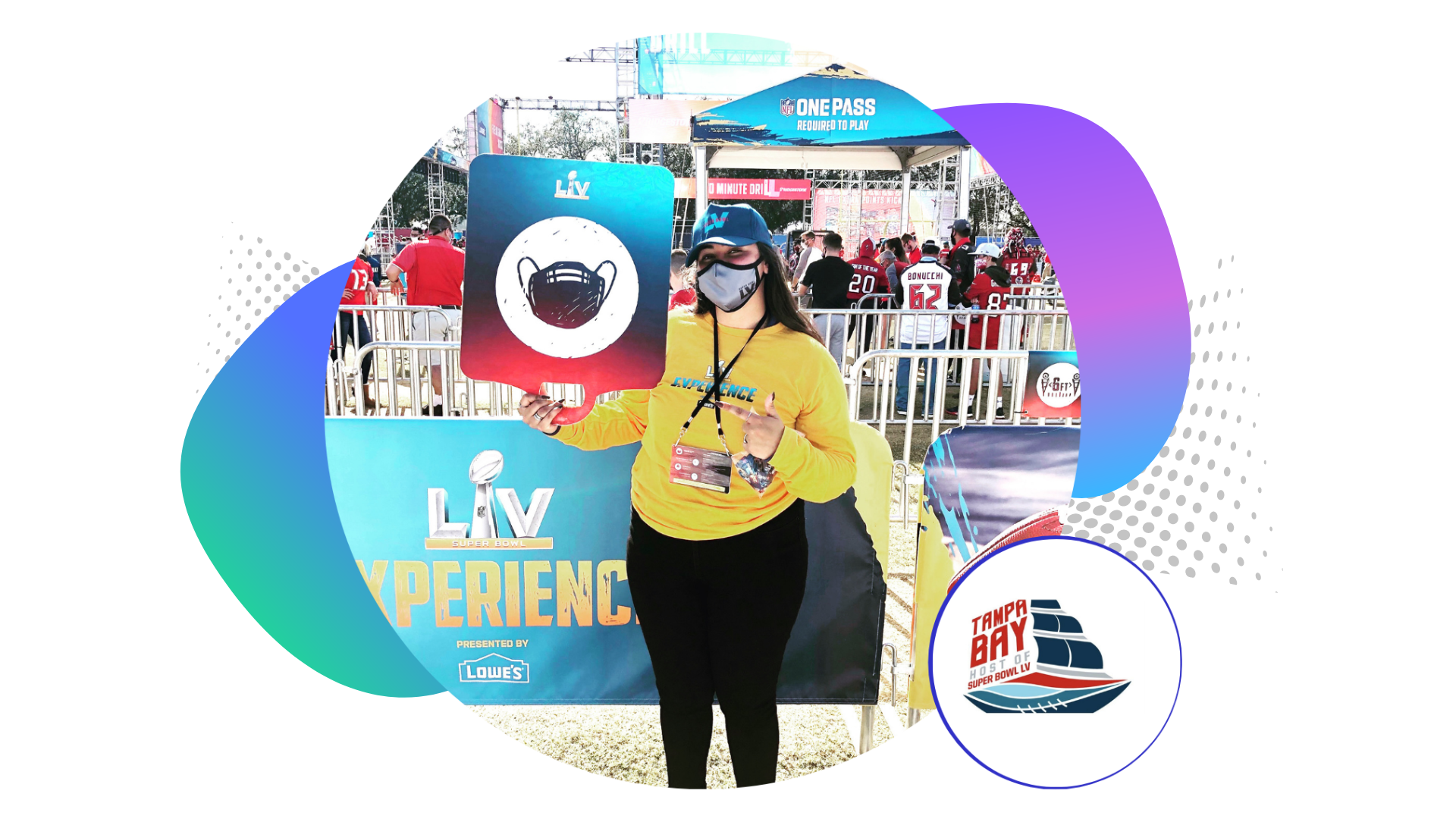 SUPER EVENT SUPPORT
"If I didn't have Rosterfy I don't know how I would have managed all the pieces"
Running one of the biggest events of the sporting calendar is challenging. It takes a great team and brilliant software support.
Find out how Rosterfy helped the Tampa Bay Super Bowl Committee put on a super show.
Speak to Our Team
Take the first step towards improving how you recruit, retain, reward and train your volunteers.