BETTER COMMUNICATION
SMS & Email Communication
Keep volunteers connected to your cause, increase attendance rates with better communication and automate your admin.
Over 10 million hours of volunteering are managed
through Rosterfy each year
EMAILS YOUR WAY
Build Custom Branded Templates
Choose from Rosterfy's templates or create your own to ensure the right message is communicated to specific groups, shifts, roles and individuals.
With the ability to create multiple templates featuring unique branding across your teams, departments and events, Rosterfy makes it simple to customize communications to suit your needs.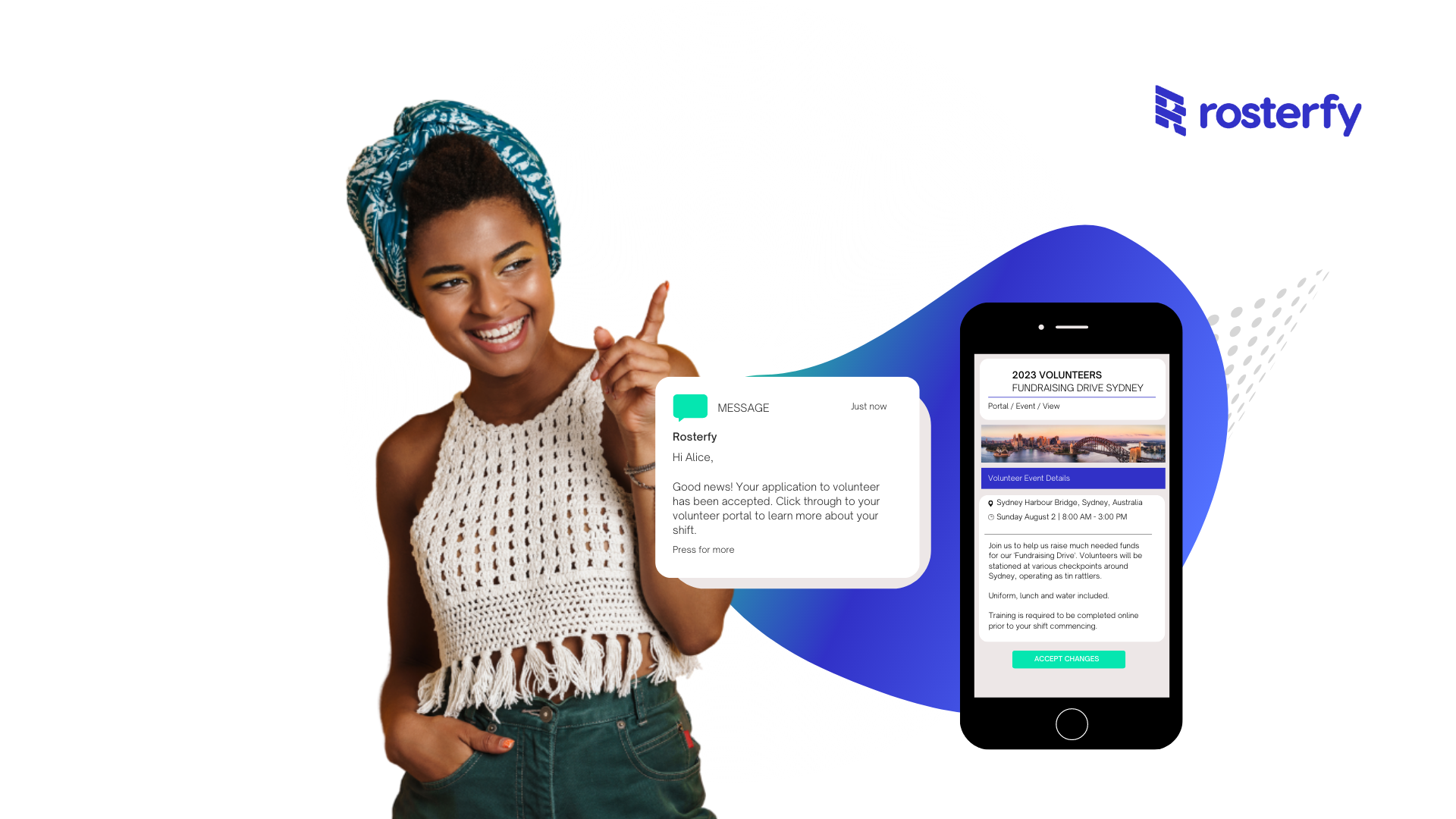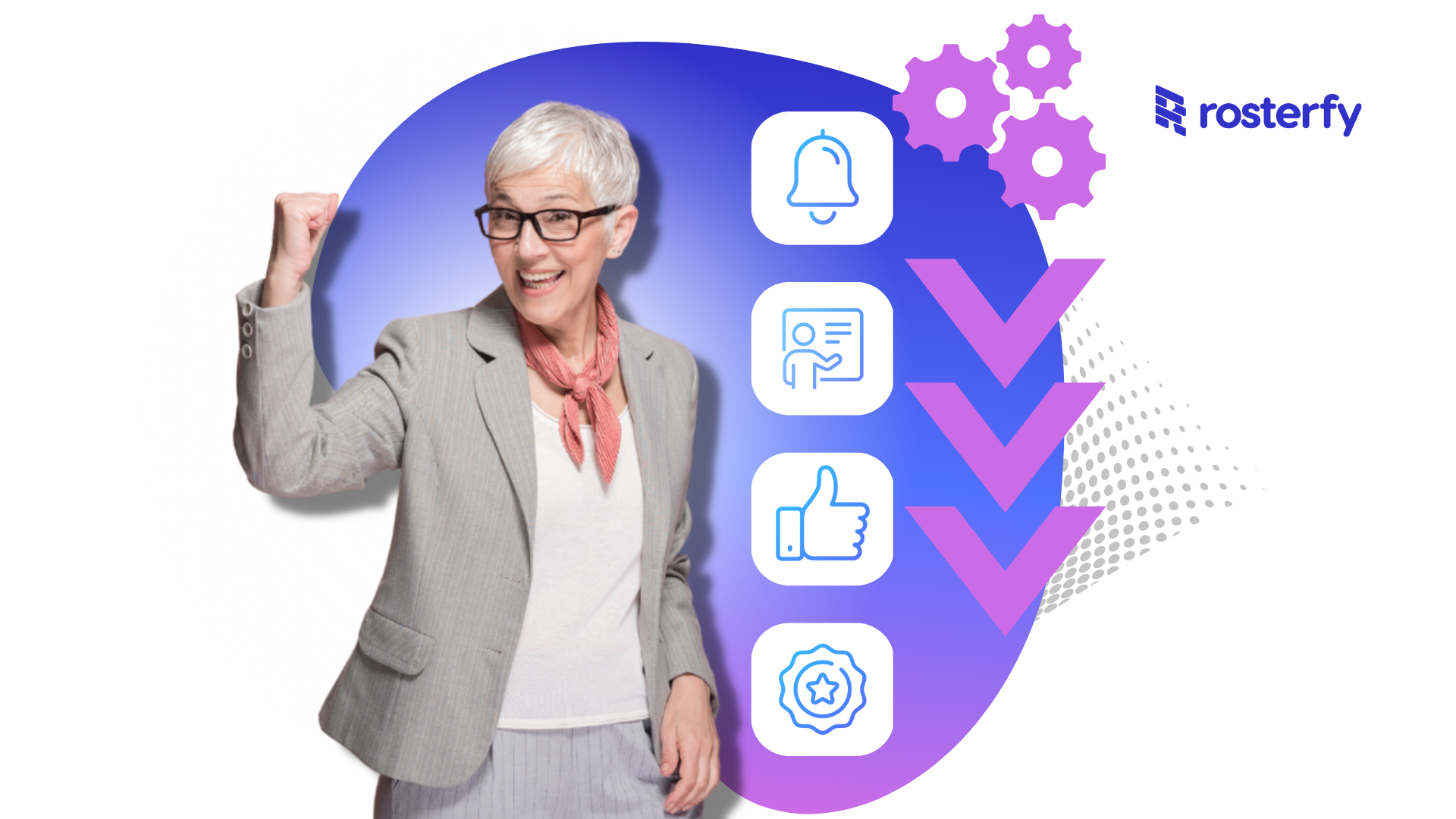 AUTOMATE YOUR COMMUNICATION
Set Triggers to Send Communications
Rosterfy makes communication simple. Use our automations technology to ensure that volunteers receive confirmations, reminders, briefings and alerts via email, SMS and in-portal notifications.
From welcome emails and training reminders to shift updates and additional volunteer opportunities, Rosterfy ensures that your volunteers are always in the know.
GET CONNECTED
Better Communications. Improved Attendance.
Keep volunteers informed with when and where they need to be, manage their shifts and keep an eye on attendance rates - all on one platform.
Centralize your communication for volunteers and administrators.
Create your own fully branded, custom emails and messages.
Set triggers and automate outbound communications.
Open rates, click throughs and email bounces are all tracked.
Volunteer Scheduling Software from Rosterfy helps you create engaging communications and automate when they are sent.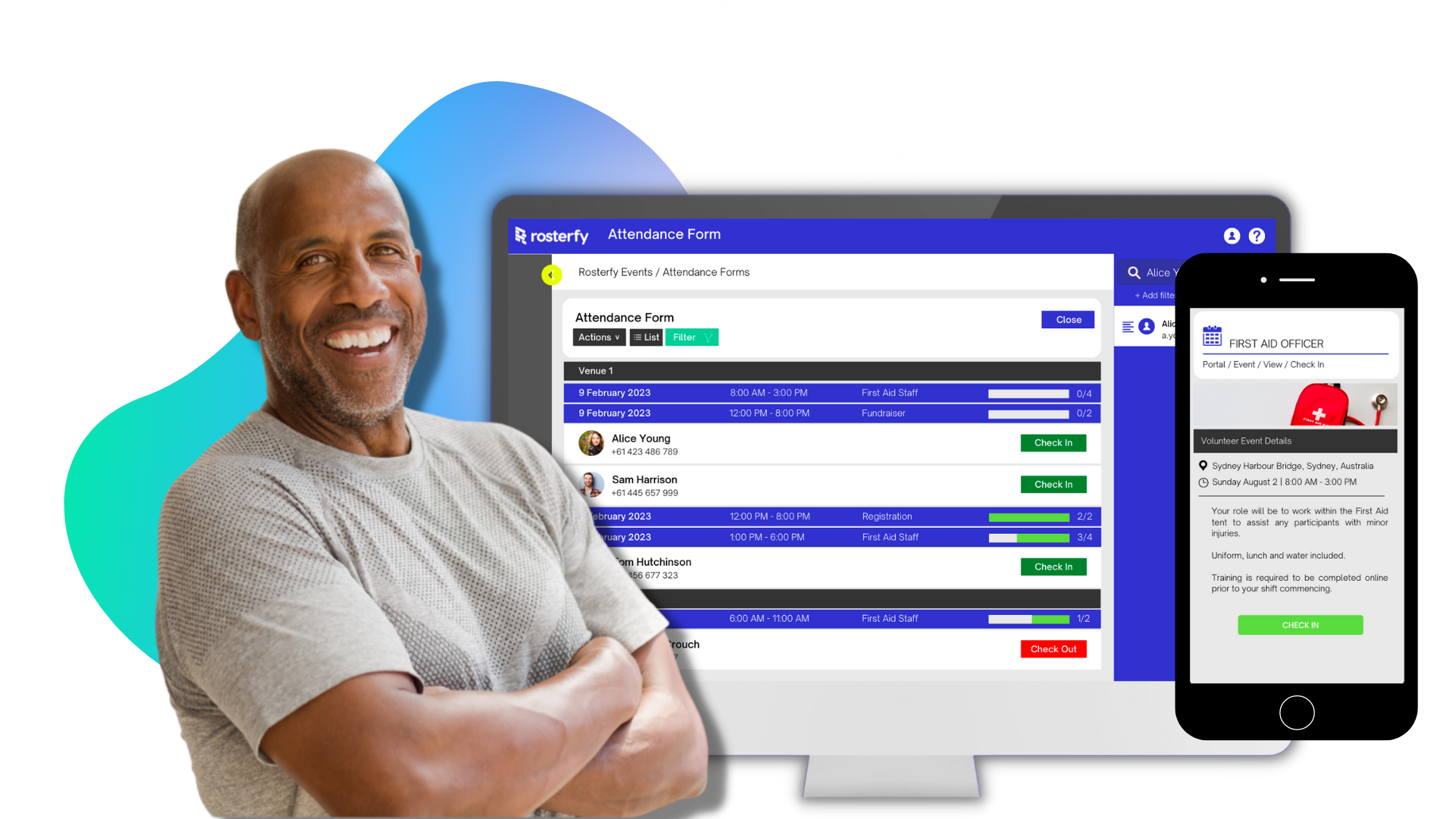 BOOK A DEMO
Speak to One of Our Team Members
Improve the quality of your volunteer program by ensuring a consistent and engaging experience.
WHAT OUR CUSTOMERS SAY
How Rosterfy Improves Your Communication
"Rosterfy has given us an easier way to communicate with our teams and I like how easy it is for volunteers and staff to sign up to shifts"
"We use Rosterfy on a daily basis and it makes our job 100x easier and more efficient"
"I love the flexibility. Not only has Rosterfy helped us manage our workforce better, we've moved other functions such as training, time tracking & communication onto it, because Rosterfy handles them so well"
COMMUNICATION CLARITY
Track Engagement
Track your email open rates, click through rates and bounces all from within your Rosterfy account.
Send reminders to volunteers who are yet to complete certain actions or haven't opened their emails to ensure that you're communicating with the right group of individuals.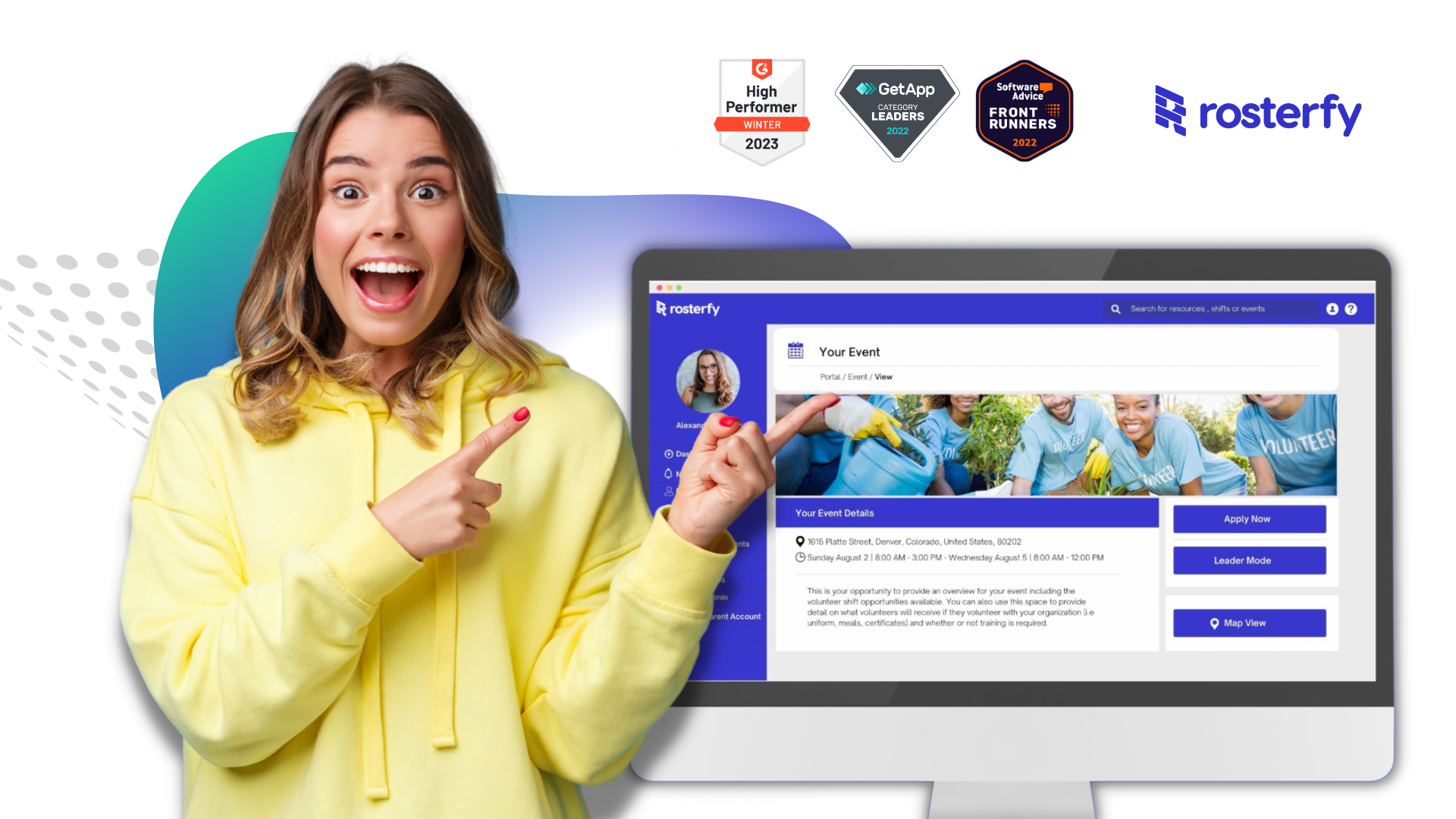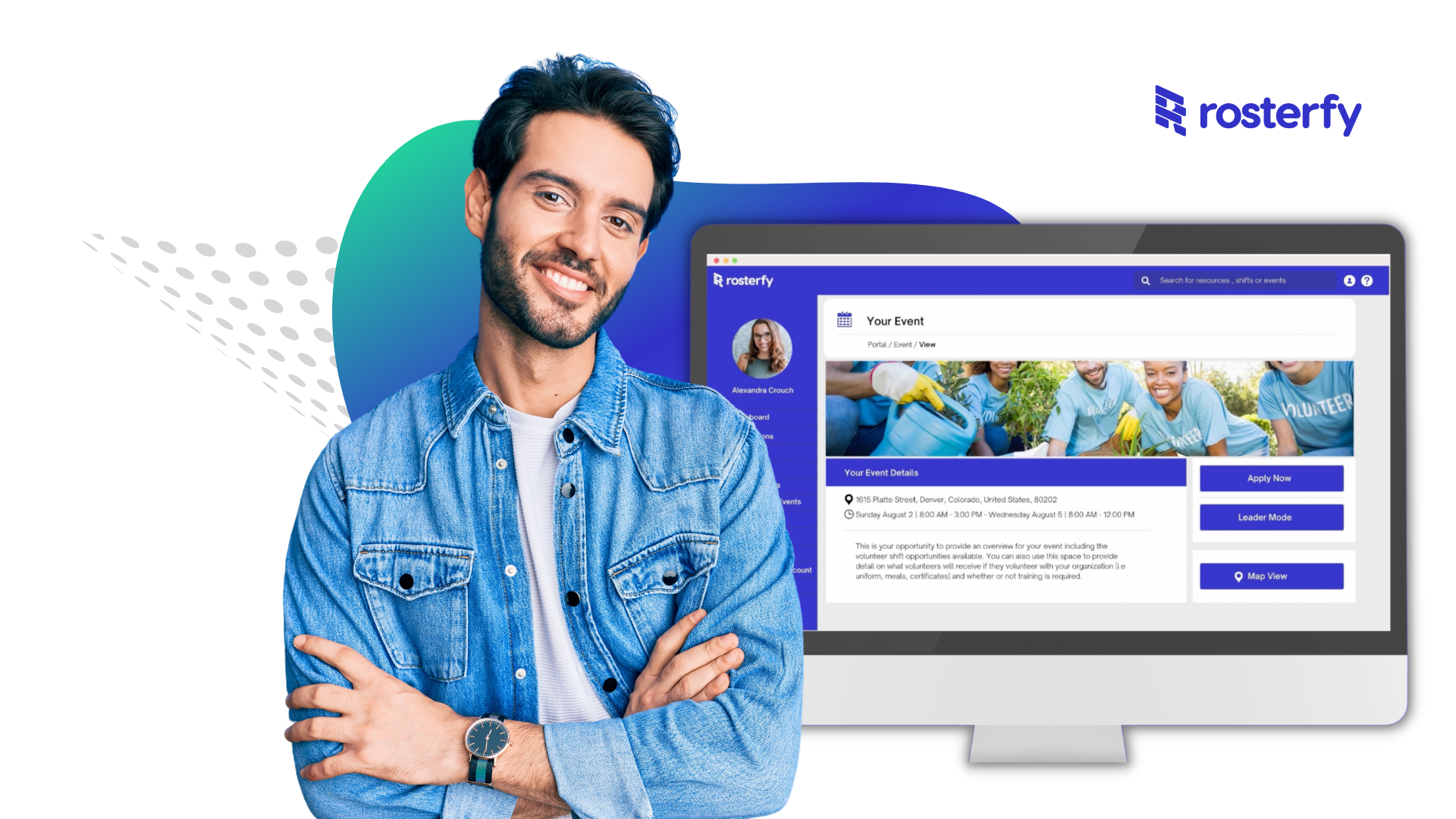 BUILD HYPE
Promote Featured News
Give some extra attention to good news stories and recruitment drives through a Volunteer Portal.
Produce content and build interest in your volunteering activities.
GET SOCIAL
Connect Your Social Channels
There are so many great moments captured while volunteering.
Make it easy for your volunteers to follow your organization's social channels through our simple integration to encourage social interaction, tagging and sharing amongst your workforce.