MEASURE YOUR IMPACT
Real-Time Volunteer Reporting
Measure and report the impact of your volunteering program with real-time insights and custom reporting.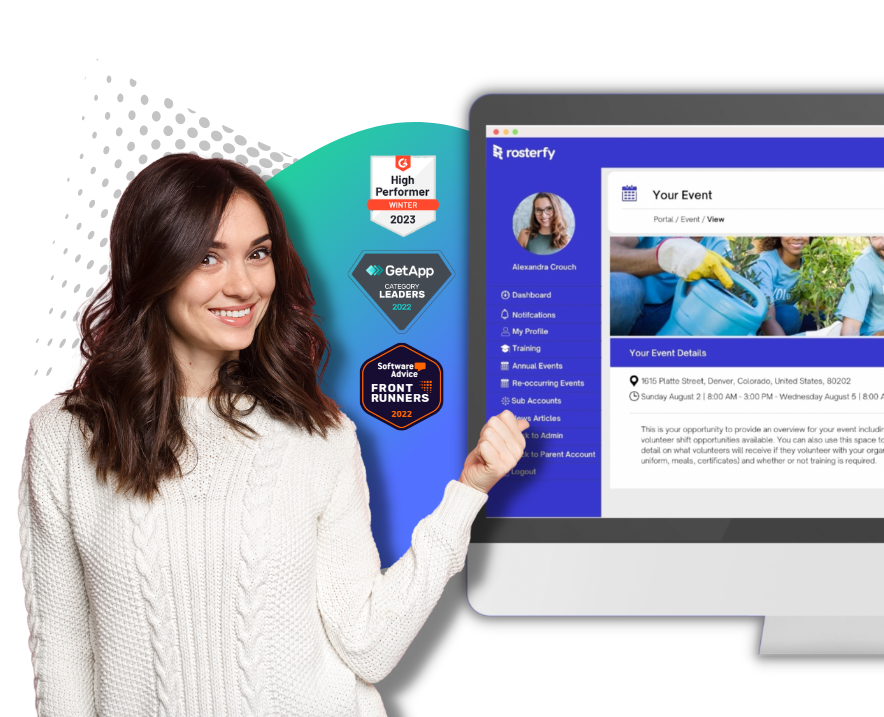 VOLUNTEER REPORTING
DYNAMIC, FLEXIBLE & INTUITIVE REPORTING
Keep volunteers informed with when and where they need to be, manage their shifts and view insights in real time.
Include live updates and reports on your dashboards.
Track volunteer performance throughout your program.
Create reports to export and share with your team.
Report on key engagement metrics of your program.
Generate real time insights from your volunteer program that can help you support your cause, prove your impact and secure more grants and funding.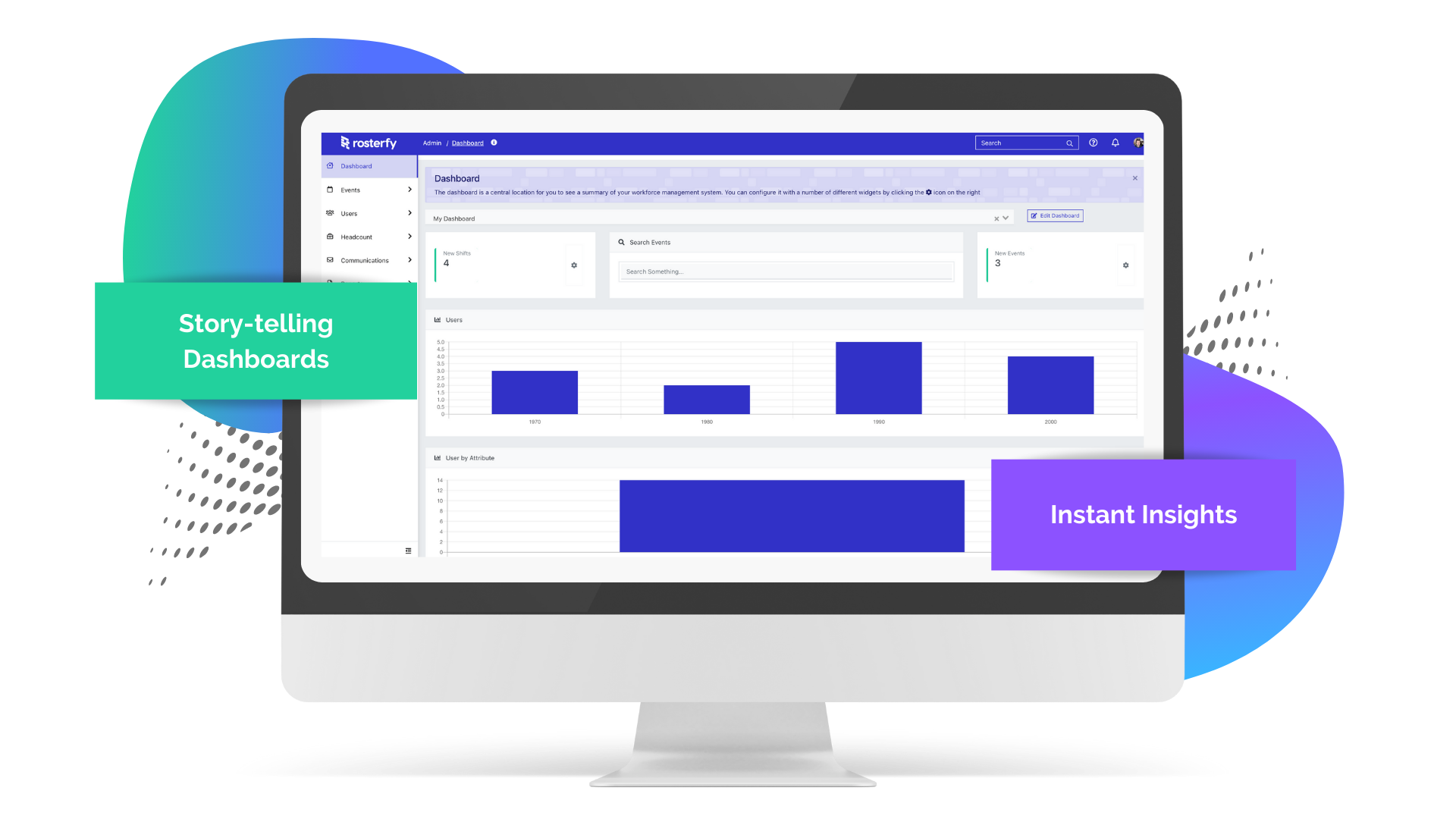 REAL-TIME RESULTS
Track Your Progress in Real Time
Create custom dashboards that provide oversight into the status of your roster including the number of volunteers or staff who have checked in across various roles, events or locations.
Make changes to your roster and communicate these changes in real time to ensure that you're covered across your entire event or program.
Over 10 million hours of volunteering are managed
through Rosterfy each year
CHECK-IN CHECK-OUT
Reporting As You Want It
Create and download custom reports to unlock your volunteer and staff management programs full potential including status of shifts, training updates and check-in rates through to user demographics and documentation.
Customize your dashboard to display your preferred reports, updated in real time allowing you to plan and make changes as required.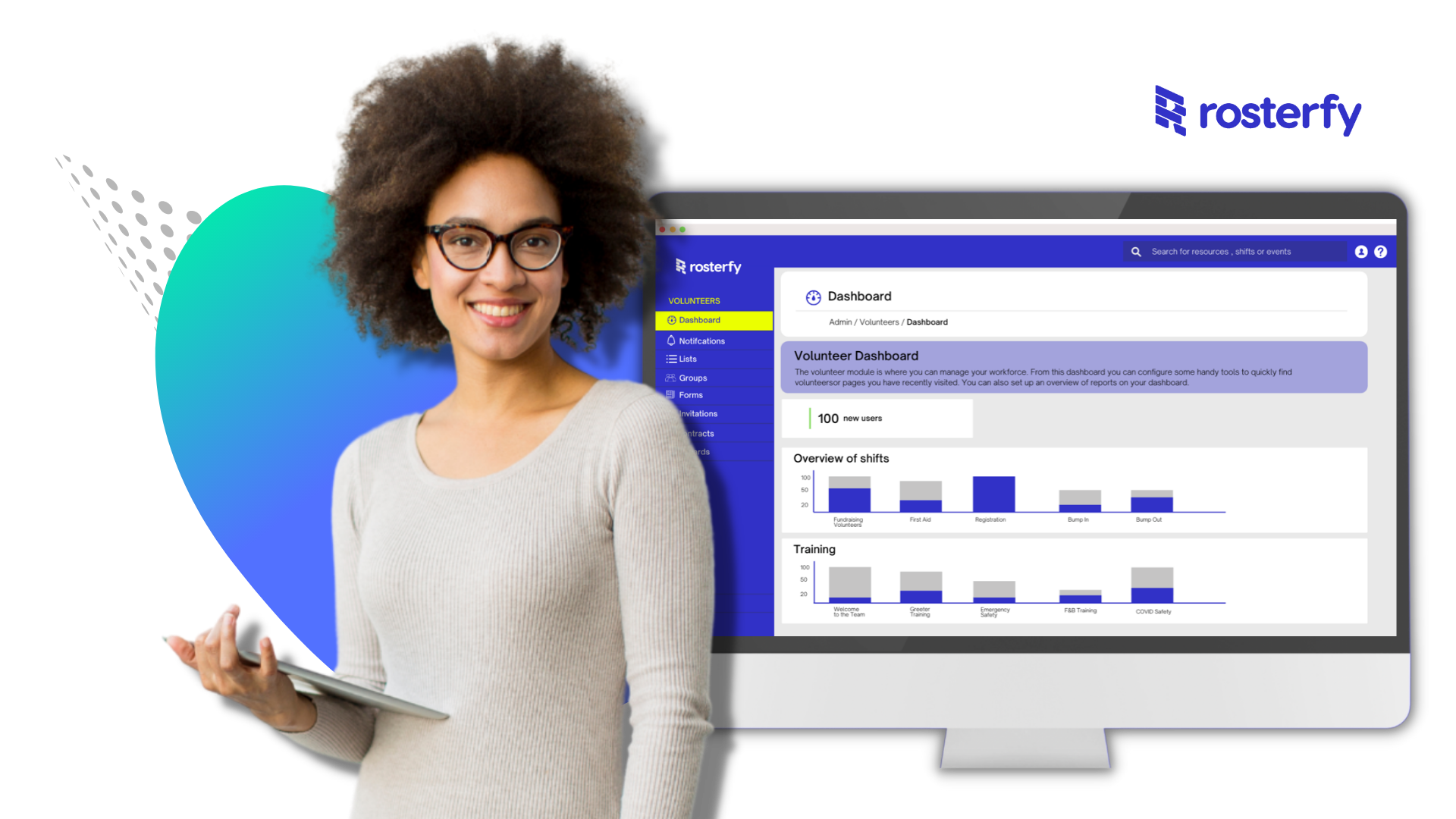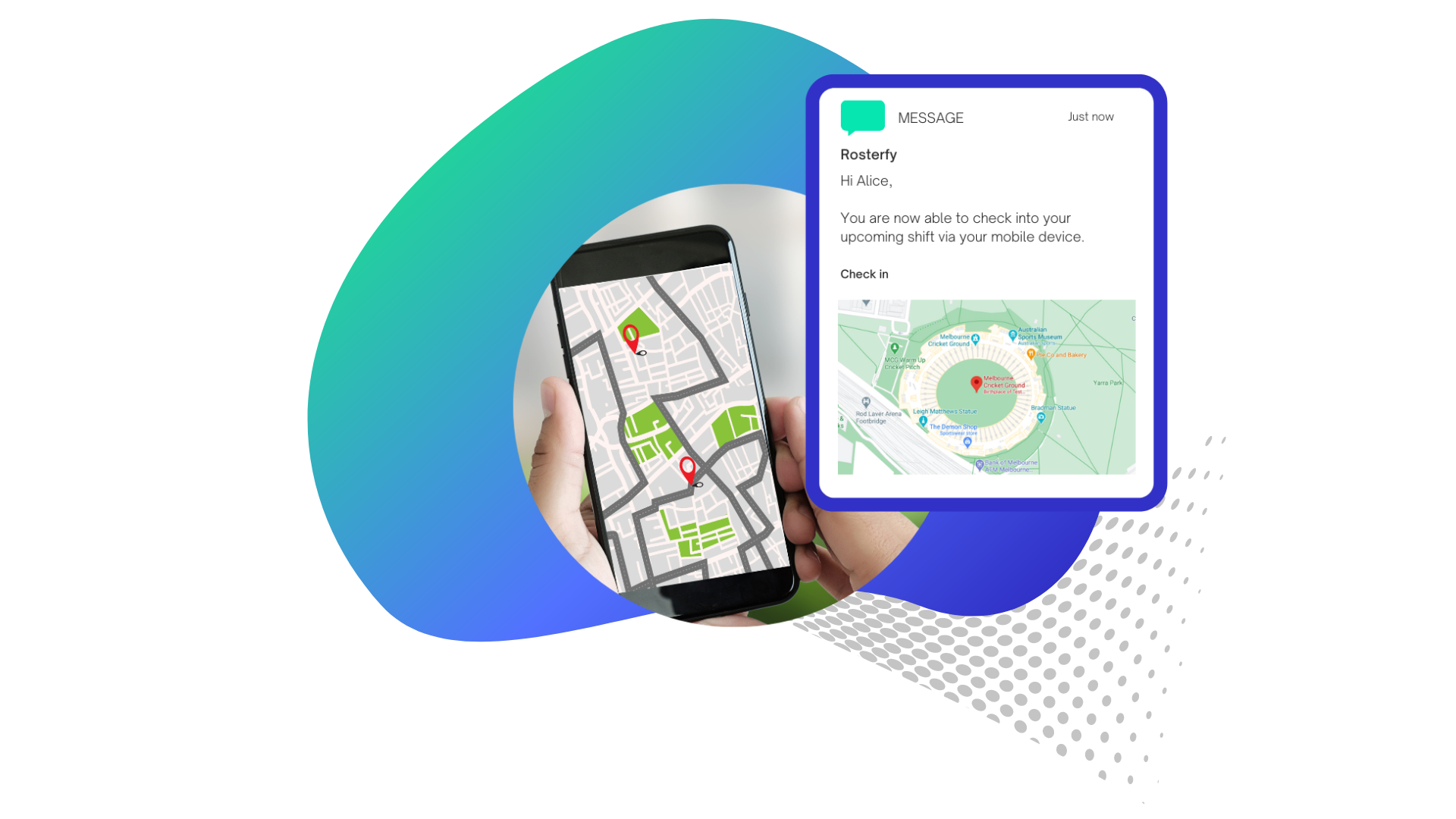 GEOFENCING
Set Triggers to Send Communications
Rosterfy makes communication simple. Use our automations technology to ensure that volunteers receive confirmations, reminders, briefings and alerts via email, SMS and in-portal notifications.
From welcome emails and training reminders to shift updates and additional volunteer opportunities, Rosterfy ensures that your volunteers are always in the know.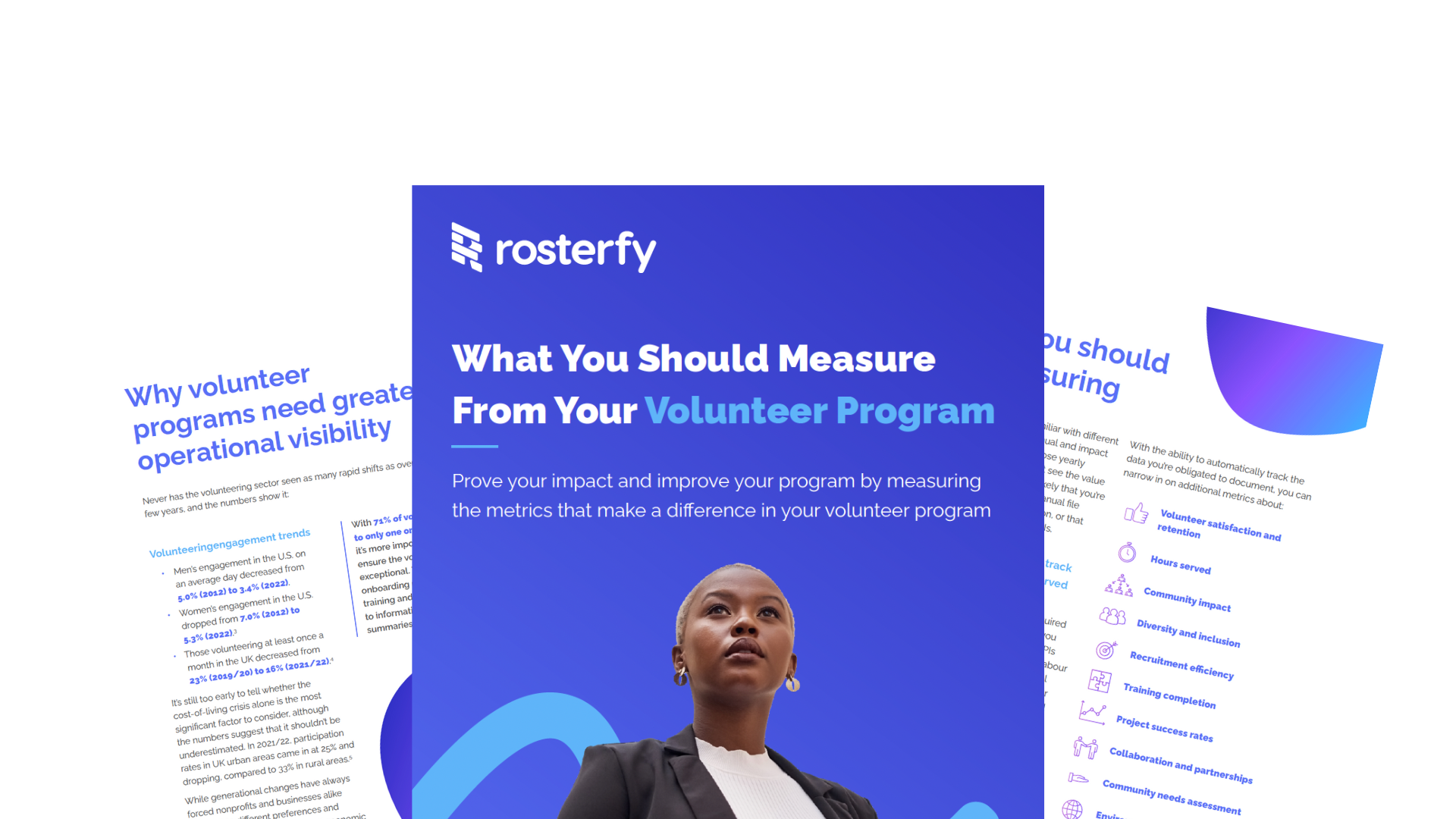 BOOK A DEMO
Speak to One of Our Team Members
Improve the quality of your volunteer program by ensuring a consistent and engaging experience.
QR CODE CHECK-IN
Use QR Codes
Make check in simple by providing your team leaders with the ability to check in volunteers via a QR code within seconds.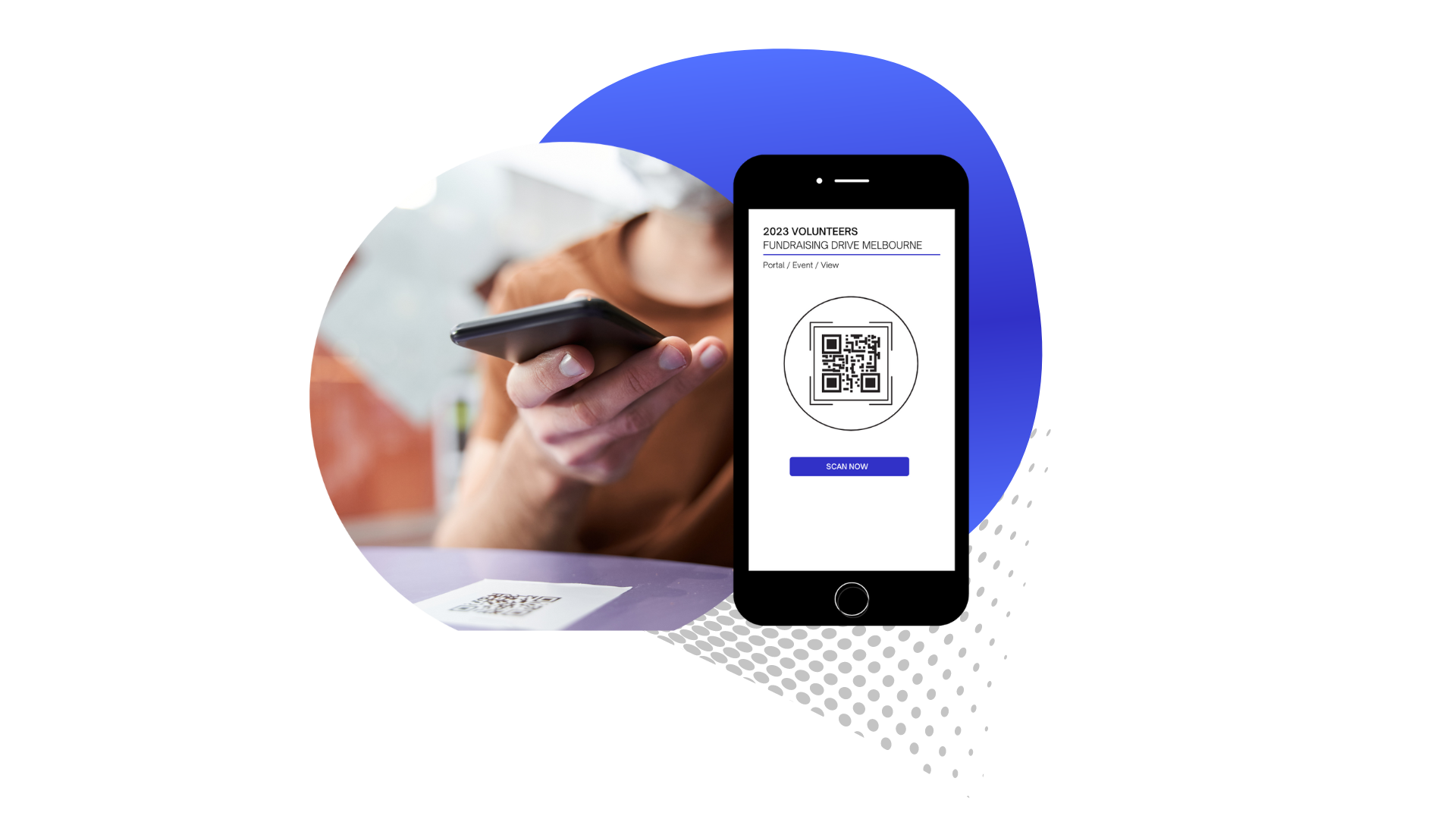 Assign Shift Leaders
Assign workforce shift leaders within your team to allow volunteers and staff to simply check their peers in and out onsite.
Permit access to certain roles and/or events across multiple locations to empower your team to help make check-in seamless from start to finish.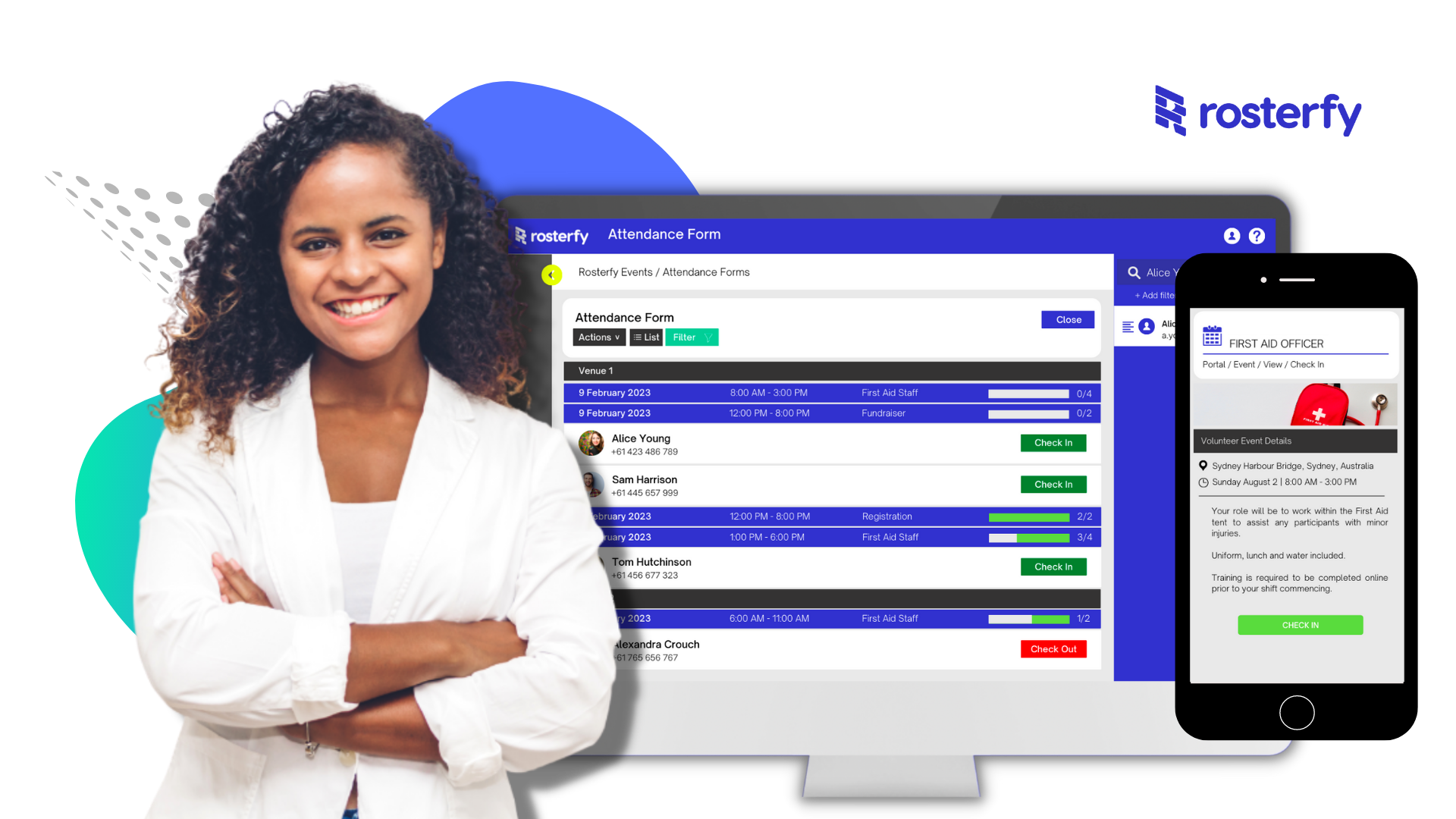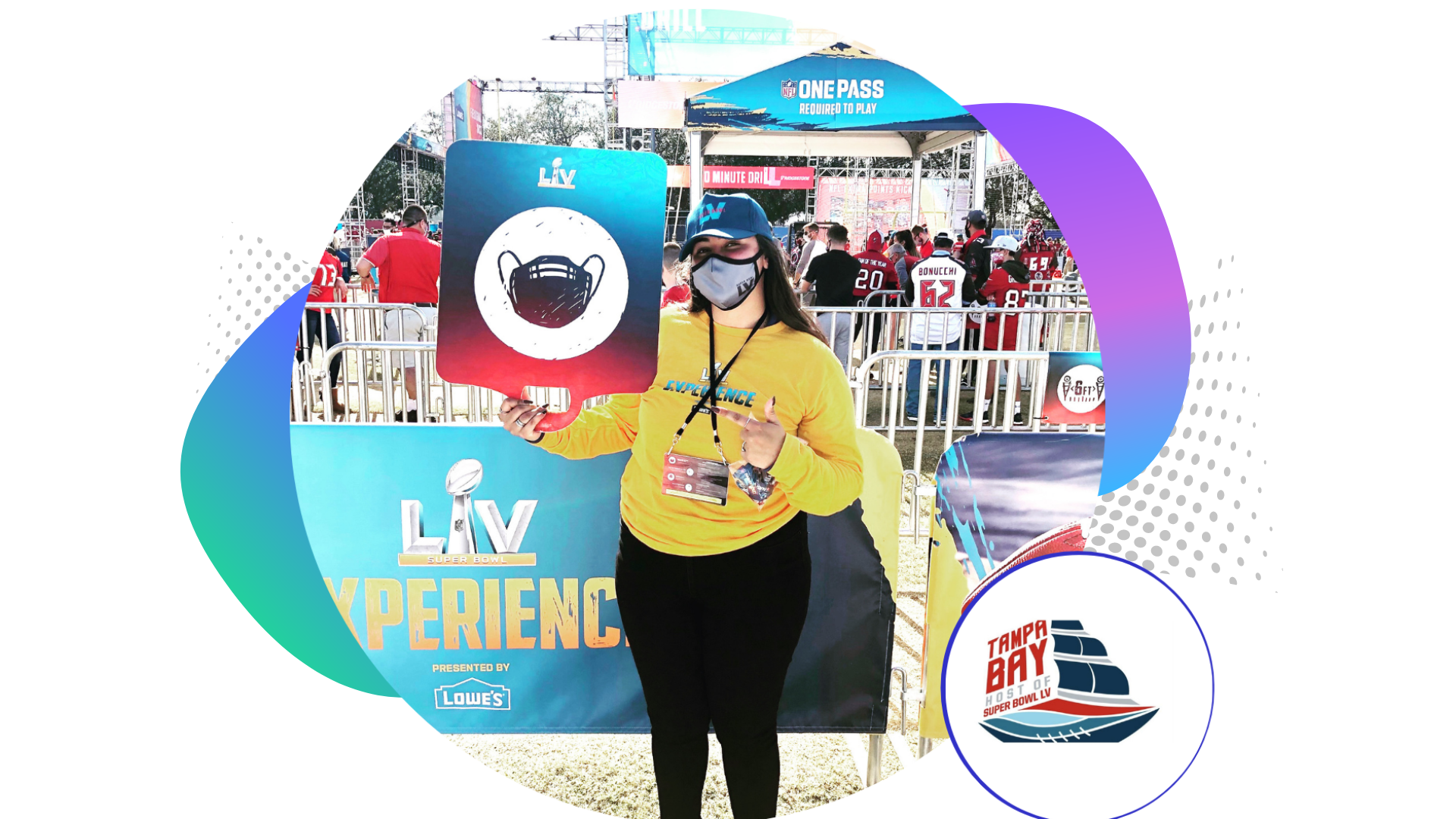 Lisa Urban, Director of Community Program, Tampa Bay Super Bowl LV

"One of my favorite features of Rosterfy, and I legitimately call it my administrative assistant, is the reporting feature."
FAQ
Questions Around Reporting
Can I create my own custom reports?
Yes. Our customers love that they can create their own custom reports, specific to their requirements.
Choose from a selection of fields and display your reports in a format that works for you and your team.
Can you create template reports?
Yes. Rosterfy allows you to save your favorite reports as templates so that you're not starting from scratch each time. Need the same report daily? Use our automations functionality to set up regenerative reports to ensure that reports are ready when you need them.
Does Rosterfy have a geofencing solution?
Yes. Rosterfy allows you to validate hours volunteered with accuracy using our geofencing solution. To learn more about geofencing, click here.
Does Rosterfy allow you to create timesheet reports?
Yes! Rosterfy is great for reporting on volunteer and paid workforce timesheets. With our solution able to facilitate check-in and check-out onside, timesheets are accurate and easy to reference to evaluate the success of your program.
Are you able to create reports based on specific filters?
Yes! Rosterfy enables you to filter against certain events, skills, shifts and/groups to pull reports specific to these filters.