A BETTER EXPERIENCE
Online Training
Provide your volunteers and staff with the training they need to succeed in their role.
Create your own or upload existing training materials and get complete visibility of training progress.
All through one volunteer management platform.
Build your own online training modules, including SCORM files, videos, images & PDFs.
Ensure a consistent delivery of your training plan with automated triggers.
Seamlessly link training modules from 3rd party suppliers to Rosterfy.
Keep track of the status of training progress through custom reports.
AUTO-ONBOARDING
Automate Your Training
Take the burden off your team by automating your onboarding and training requirements. Ensure a professional, high quality and consistent experience with every new volunteer.
Volunteer notifications, SMS and email communication help keep their training progress moving along.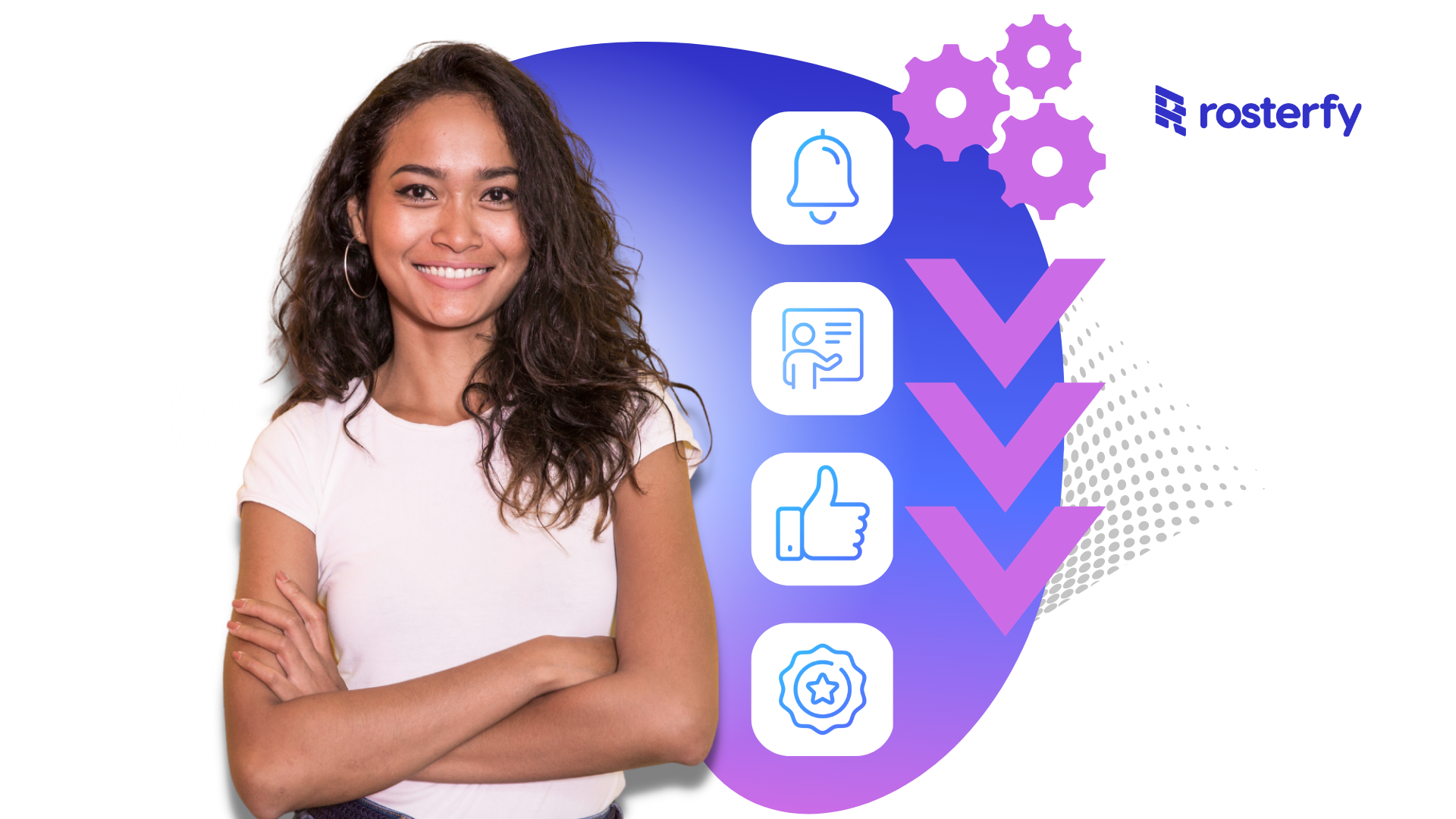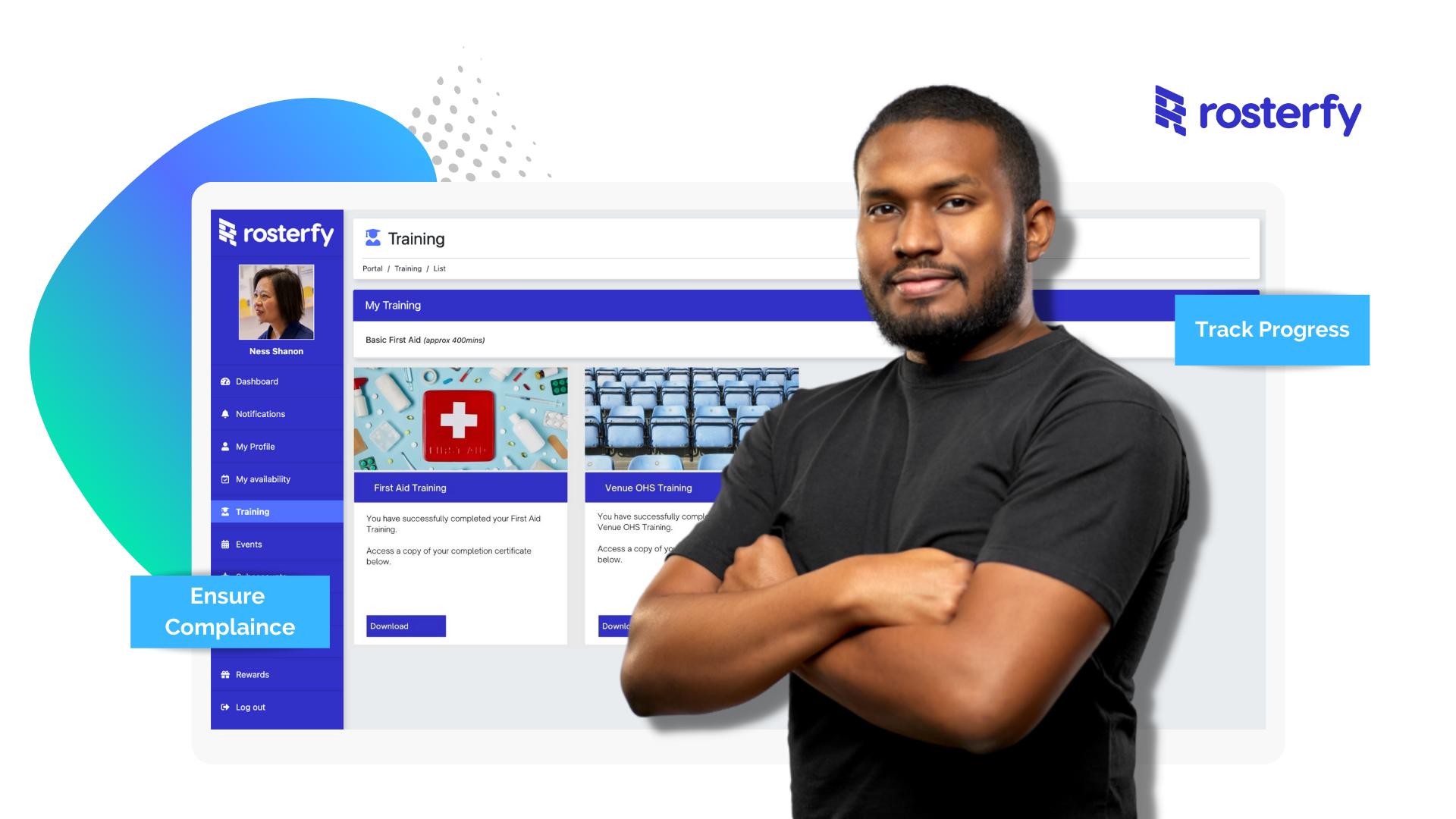 ENSURE COMPLIANCE
Keep Track of Training Progress of Volunteers
Rosterfy allows you to track the progress of training modules for your volunteers.
When meeting compliance is important and keeping up with the admin is a burden, Rosterfy simplifies the process.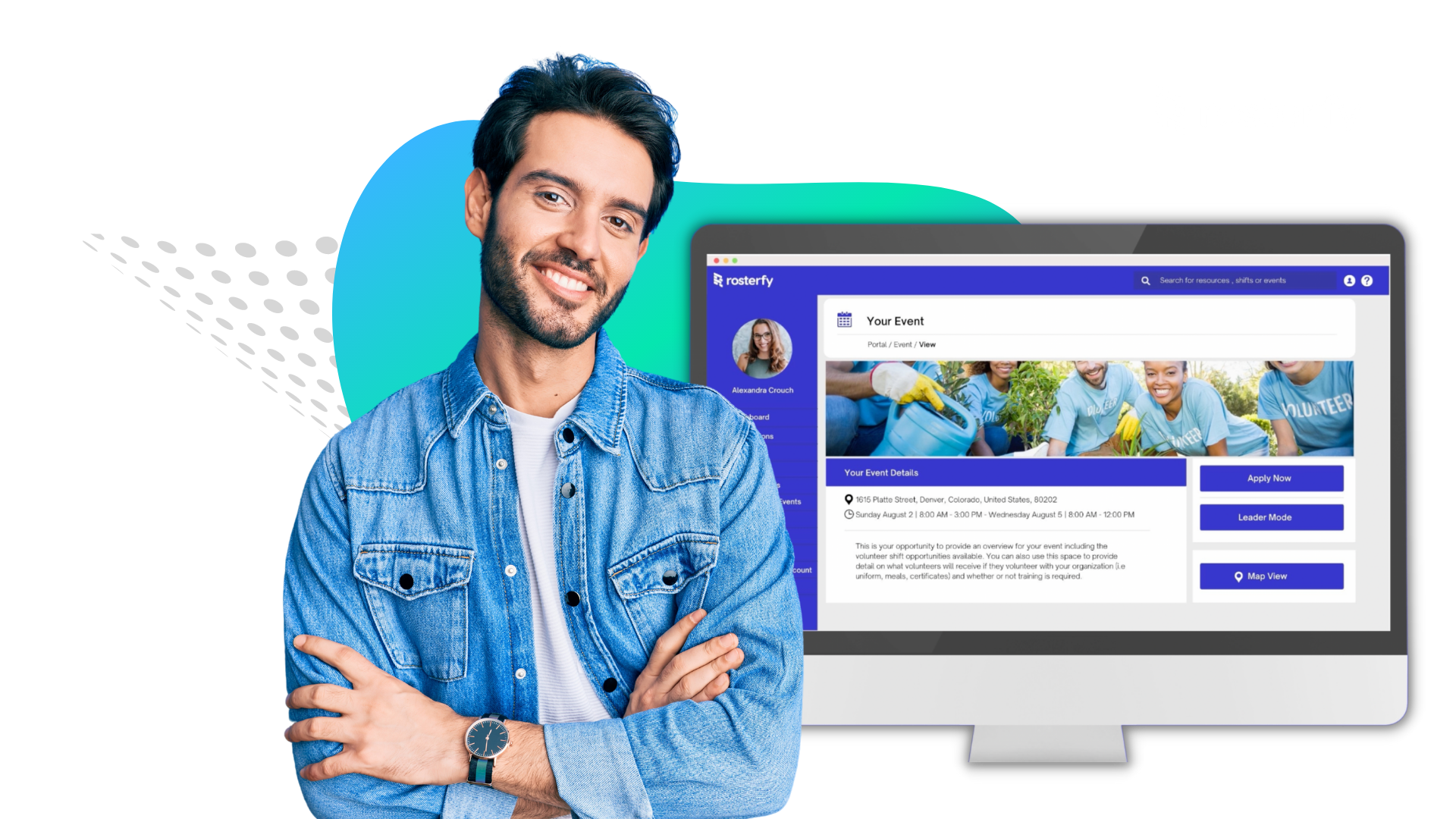 BOOK A DEMO
Speak to One of Our Team Members
Improve the quality of your volunteer program by ensuring a consistent and engaging experience, then speak to our team.
CREATE YOUR OWN
Upload SCORM Files
Rosterfy allows you to add SCORM Files to your training modules, making it simple for you to get started training your volunteers.
Create your training and induction modules the way that you want with the ability to add your own videos, images, PDFs and SCORM files to ensure maximum volunteer engagement.
Include a tour of the venue via video, create custom multiple choice questions and provide additional reading material to ensure that your training is memorable and engaging.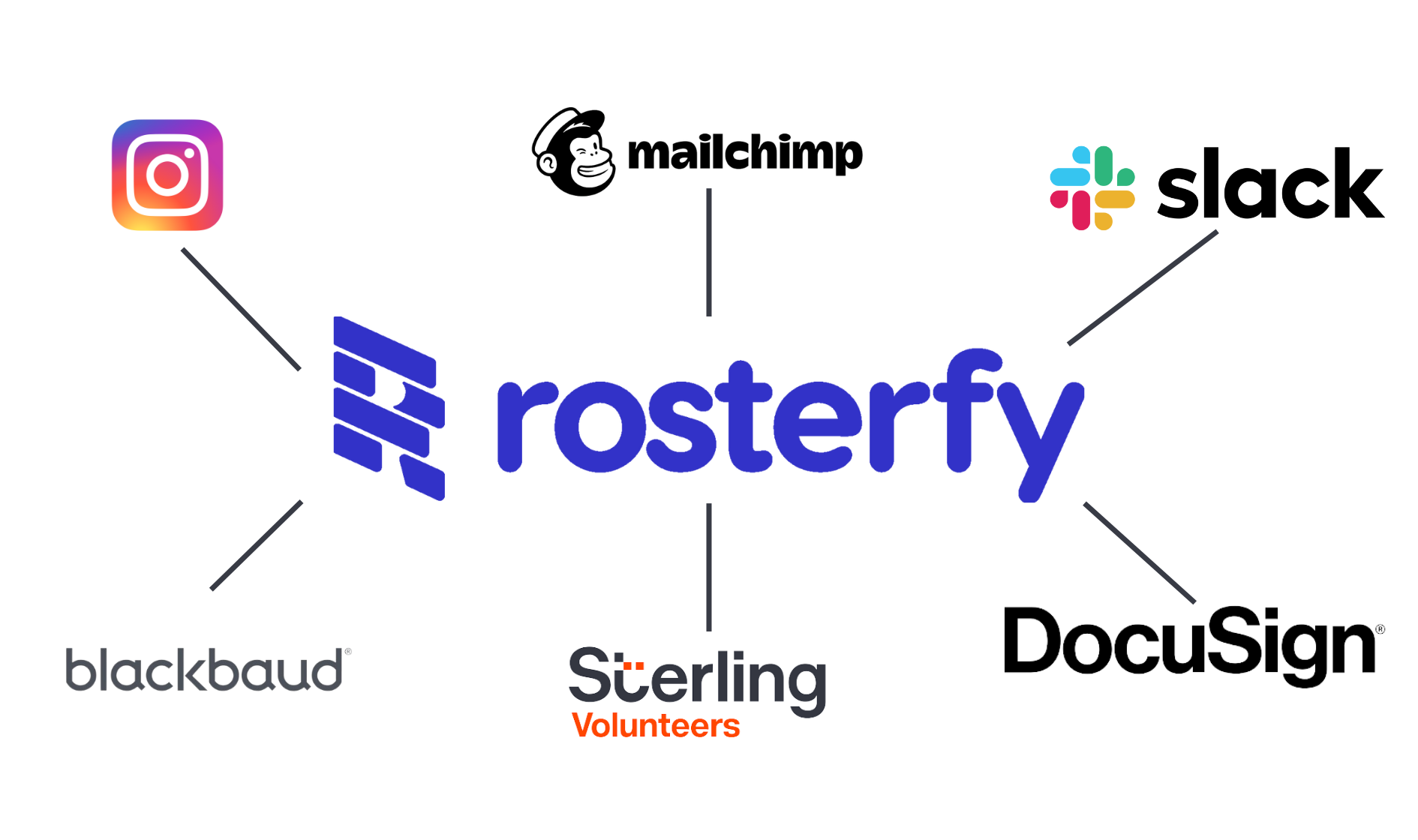 INTE-GREAT!
Integrate With Your Favorite Platforms
Rosterfy can integrate with a number of tools to ensure that your volunteer and paid workforce management is seamless from start to finish.
Work with someone already? Rosterfy can help you integrate with your existing training provider to ensure you have everything in one place.
ALL IN ONE
Bring Volunteer Management to Life
You only need one software solution to recruit, retain, reward and train your volunteers.
Supporting your cause and putting on great events is easily achieved with a better volunteer training experience.
Cities & Local Governments
Keeping track of volunteer training and onboarding progress is vital for cities programs.
Get ready for game day in the right way, with an ace onboarding and training program, only achievable with Rosterfy.
Universities and Colleges
The smart way to build a great volunteer program is to ensure they have a great onboarding and training experience.
Rosterfy helps you create a consistent and engaging volunteer training program and have greater visibility of your candidate application and training progress.
FAQ
Training & Induction Software on Rosterfy
Can I create my own custom training?
Yes. Rosterfy allows you to create your own training and induction models to ensure that you get the most out of your volunteers.
Create quizzes, including multiple choice, and add your own videos, images and branding to make training engaging and reflective of your brand.
Can I track track the completion status?
With our File Manager, you can upload volunteer information and existing schedules onto your Rosterfy module. All you need is a CSV file. We offer these options so you can work off of your existing worksheets up until you're fully integrated into the Rosterfy platform.
Why is it important to log volunteer hours?
Understanding how many or how few hours your volunteers have put in can help in a lot of ways. For example, logging volunteer hours allows you to measure and compare your multiple volunteer programs - including where you saw success and where you didn't.
By accessing and understanding historic data, you can see how many volunteers you'll need for future programs and set expectations for the next program based on these numbers — meaning you can save time for forthcoming volunteer schedule needs.
Additionally, you can see which volunteers are providing the most value to your organization, and not only reward them for the effort, but also keep them at the top of the list for open shifts and any upcoming volunteer opportunities in the future. This may even extend to paid workforce opportunities, work experience or even full-time employment with your organization.