SAVE TIME WHEN SCHEDULING
Volunteer Shift Management
Streamline scheduling tasks and empower your team to give volunteers the best possible experience.
We help you spend less time with your admin and more time supporting your cause or event.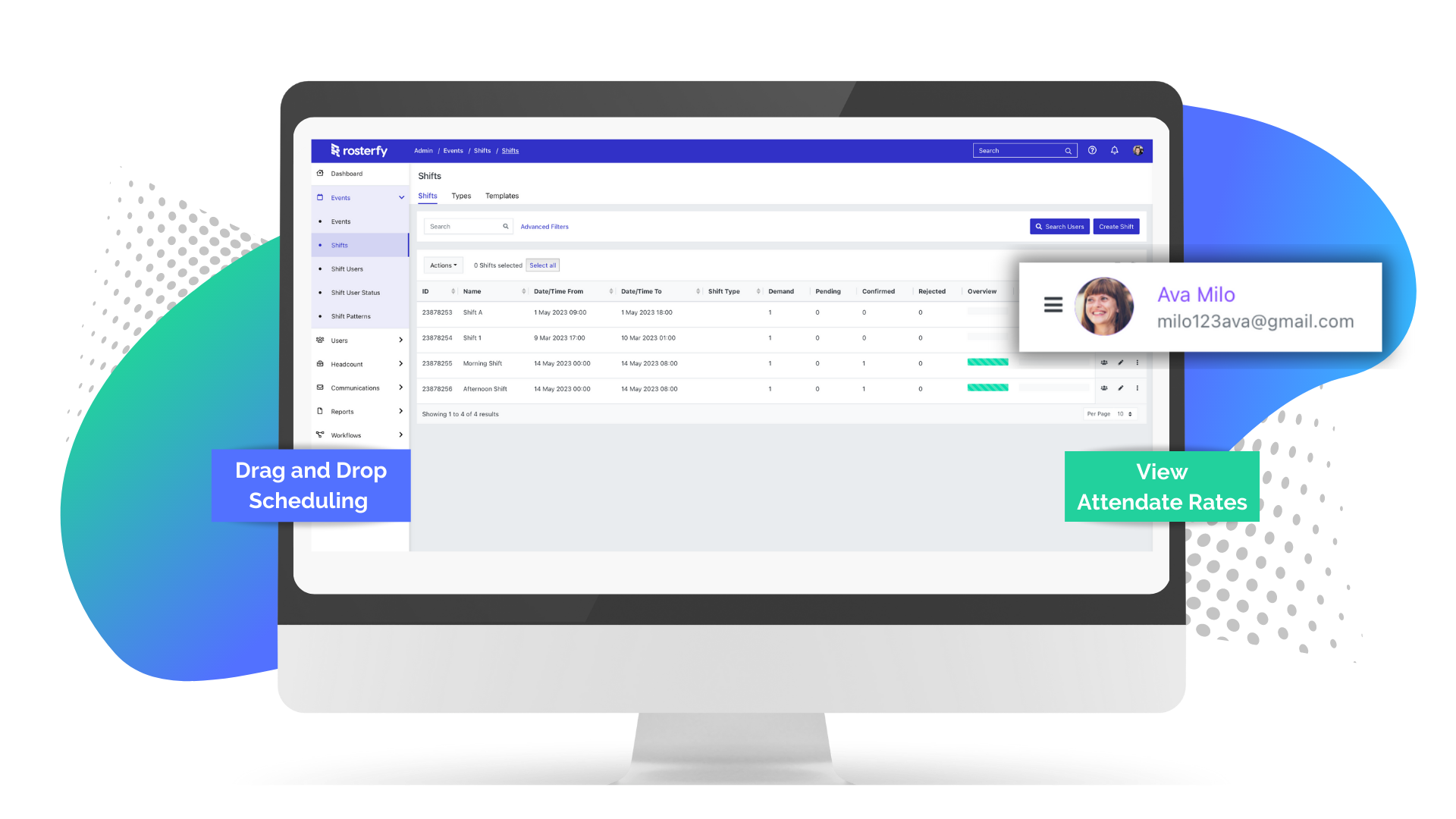 Over 10 million hours of volunteering are managed
through Rosterfy each year
THE RIGHT STUFF
Attract volunteers best suited to your cause
Whether you're managing a volunteer program for a non-profit, a charity or you're running international sporting events, Rosterfy can supercharge your volunteer operation.
Easily track registrations, volunteer hours, volunteer engagement, new candidates and attendance records with our management tools.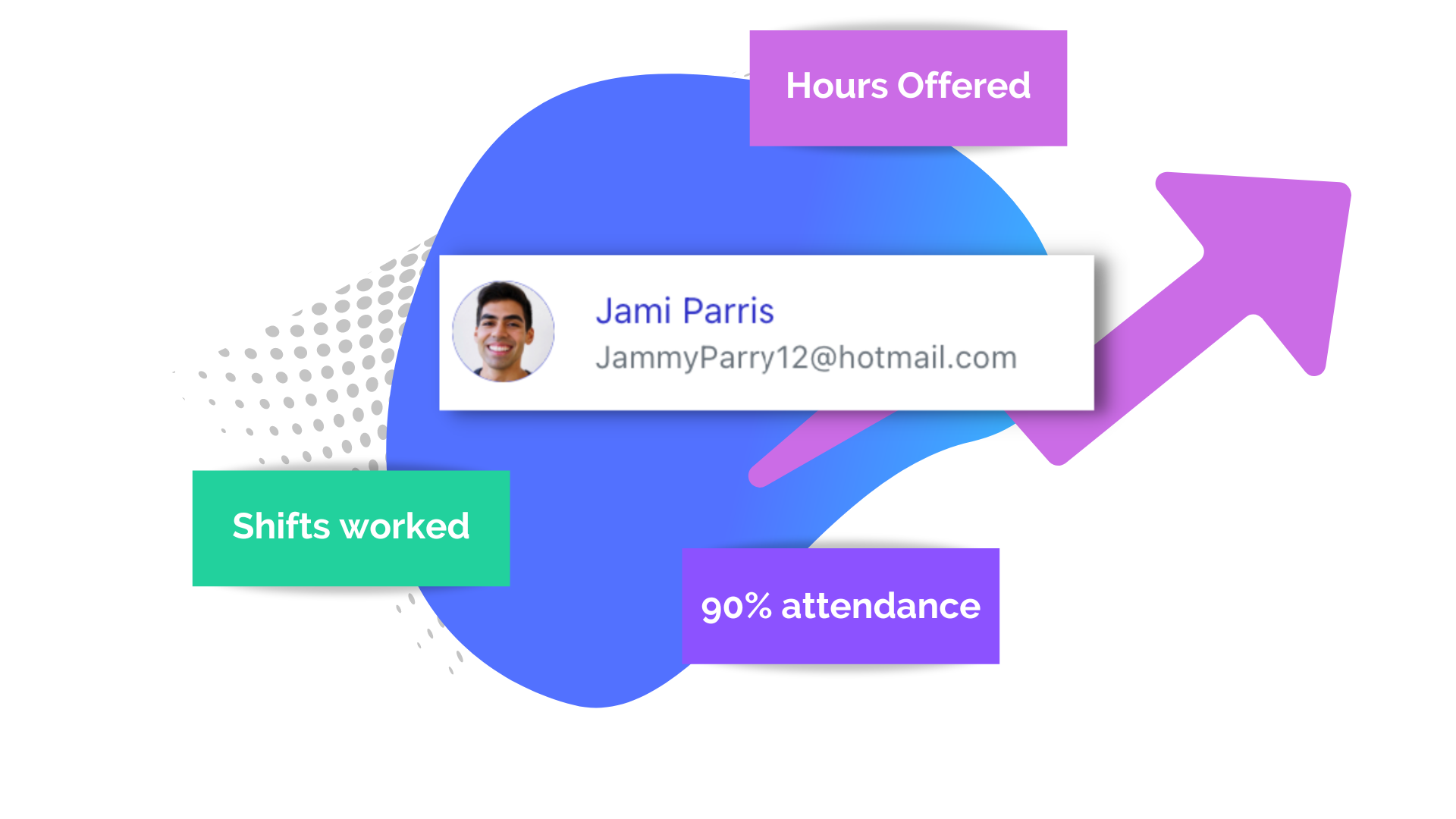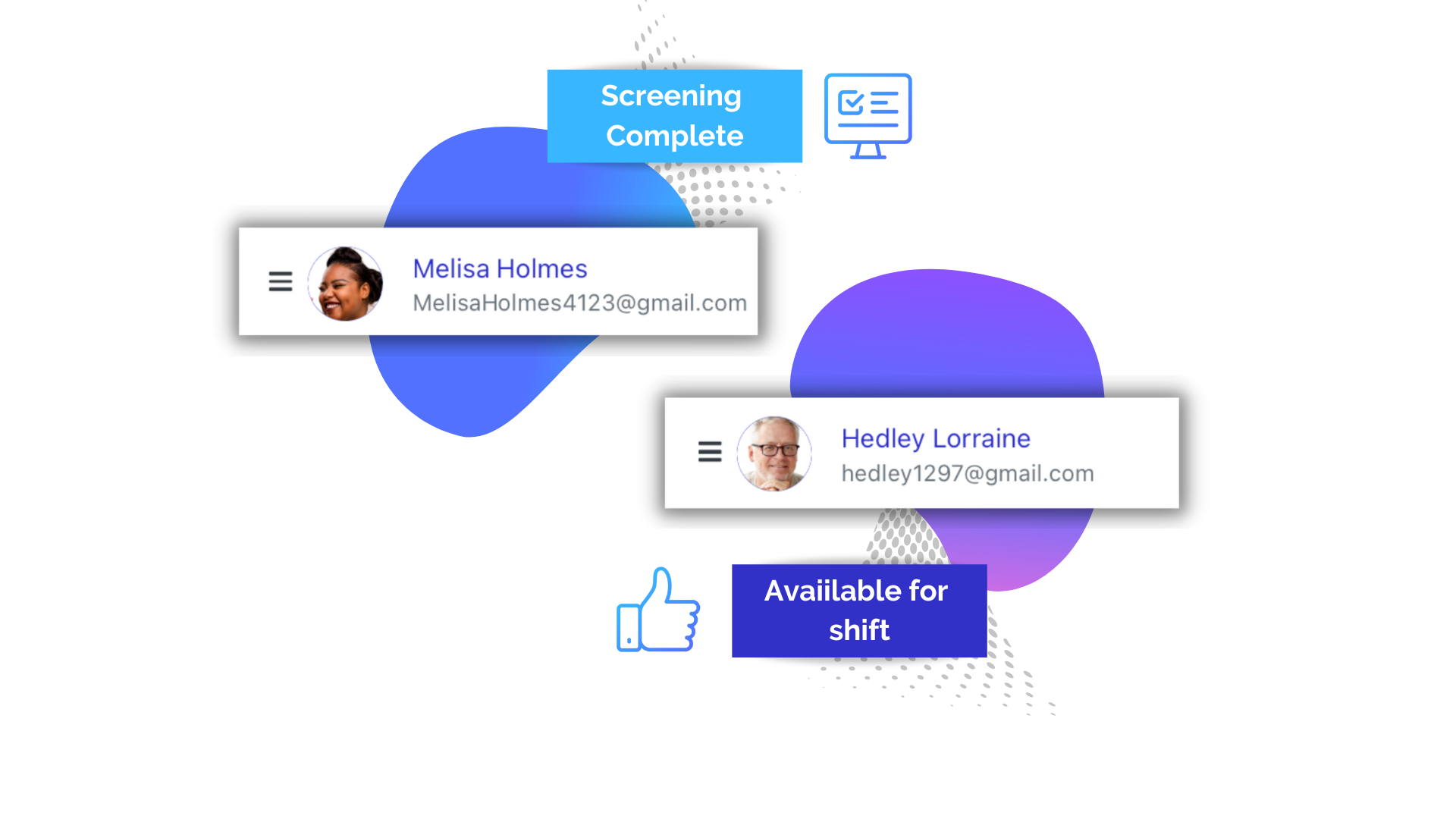 SCHEDULE MULTIPLE GROUPS
Manage large numbers with ease
As your operation grows you'll need an adaptable and configurable platform. Rosterfy helps you automate more scheduling and volunteer management tasks.
You set the rules for each volunteer requirement and the platform does the rest, providing you with a shortlist of candidates for your event or cause.
UPDATING HOURS
Logging extra volunteering hours without the extra effort
Empower volunteers to log additional hours worked without the extra admin hours involved in updating volunteering records.
With Rosterfy candidates can use our
Activity Update feature. This is a simple way volunteers can record the start and end time of extra activity and submit it for approval from your admin team.
The correct number of hours volunteered for your whole operation is updated instantly.
That means your reports are accurate and the volunteer is sure their hard effort has been recorded.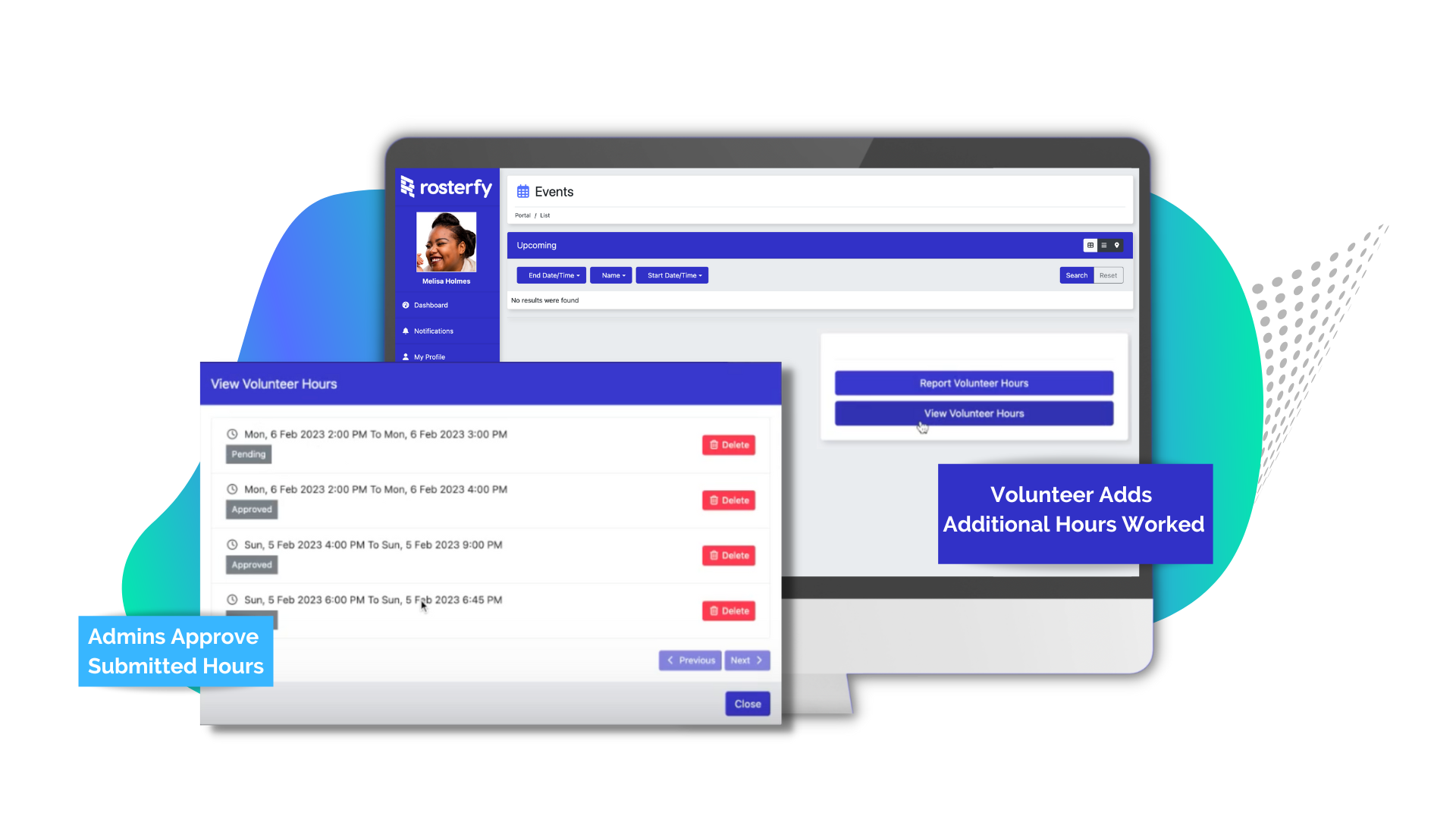 ALL IN ONE
Everything you need in one place
From the moment someone fills out a registration form to completing their shift and checking out. You'll never need to work in the dark again with support from Rosterfy volunteer management software.
Utilising Group Manager tools, separate the right volunteer types for optimised (and customised) workforce management.
Meet volunteers in person or via their remote desktops, tablets, or mobile devices through text or email check-in options.
Send out automated reminders including deadlines for onboarding and training as well as important alerts with regard to briefings to your teams.
Connect with your volunteers in real-time with automated templates for texts, email and bulk messages — any time, anywhere.
Volunteer Scheduling Software helps you find the right people, simplify check-in, ensure everyone has the information they need and easily keep volunteers informed.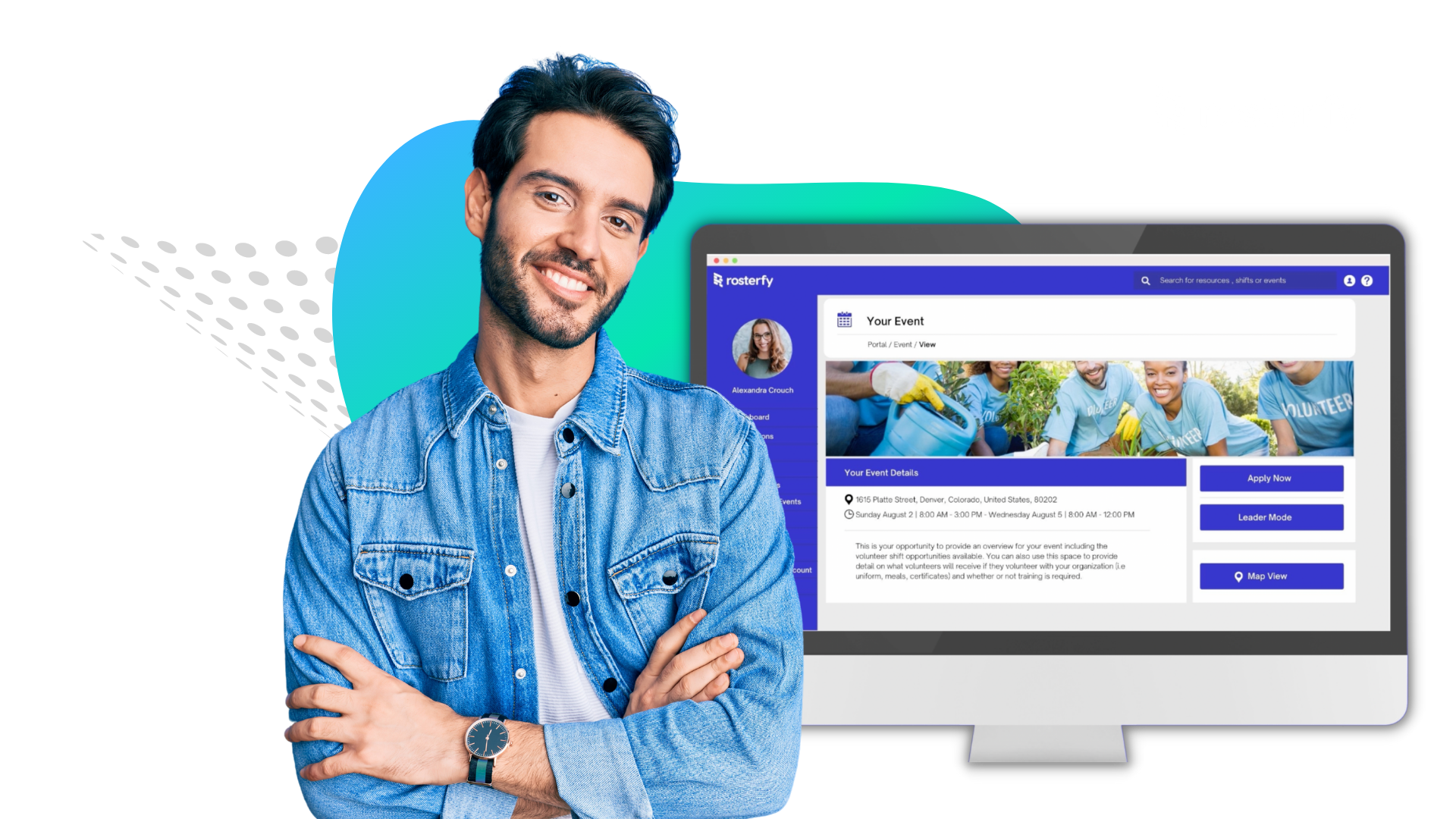 BOOK A DEMO
Speak to one of our team
Improve the quality of your volunteer program by ensuring a consistent and engaging experience.
WHAT OUR CUSTOMERS SAY
How Rosterfy Simplifies Scheduling
"Rosterfy has given us an easier way to communicate with our teams and I like how easy it is for volunteers and staff to sign up to shifts"
"We use Rosterfy on a daily basis and it makes our job 100x easier and more efficient"
"I love the flexibility. Not only has Rosterfy helped us manage our workforce better, we've moved other functions such as training, time tracking & communication onto it, because Rosterfy handles them so well"
AUTOMATE AND MAKE IT GREAT
How it all comes together
Rosterfy's automation features allows you to easily streamline and optimise your volunteer program. All it takes is a simple set up, and you're ready to go!
We work with all types of industries and organisations to offer you an all-in-one volunteer scheduling experience.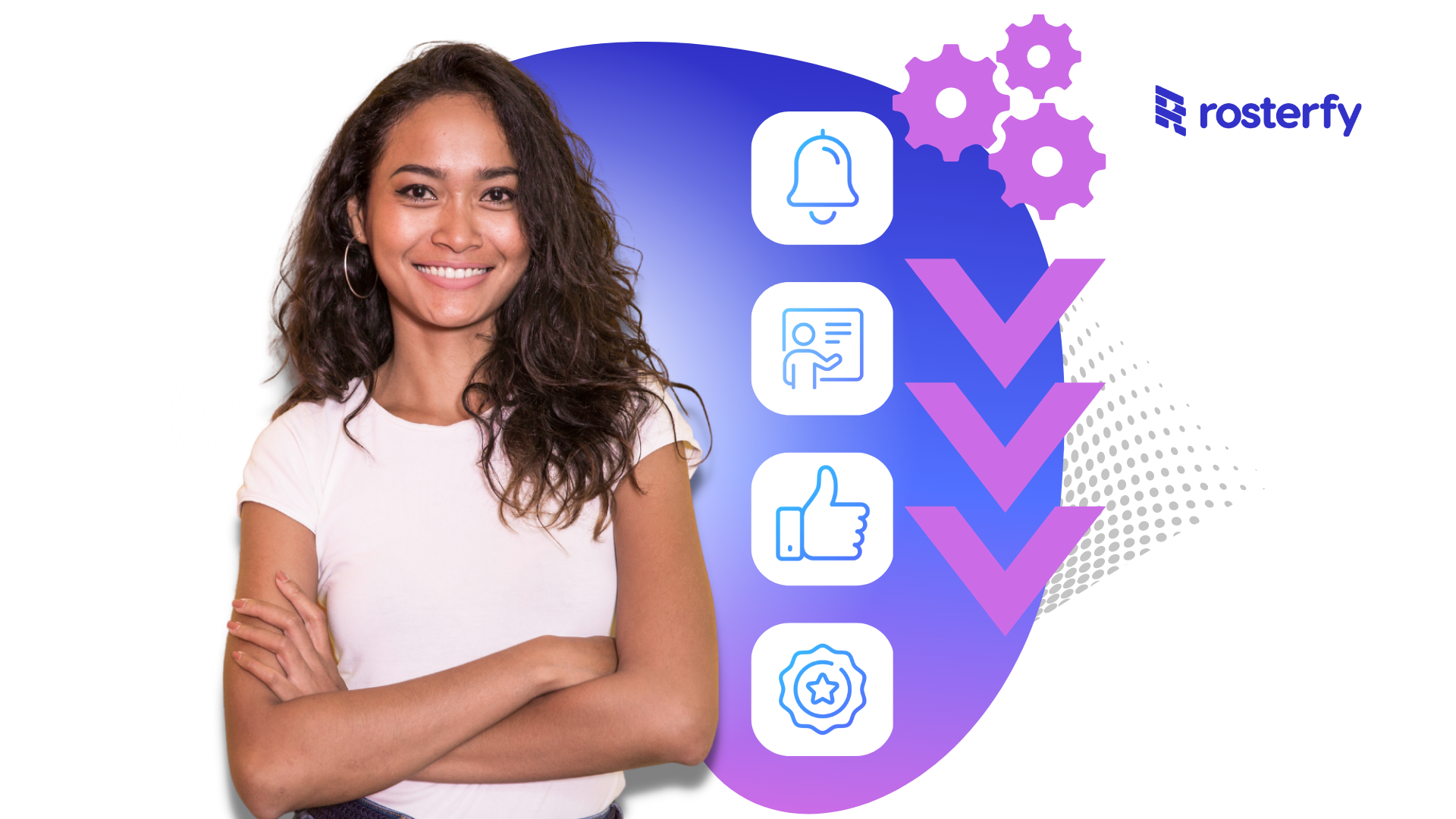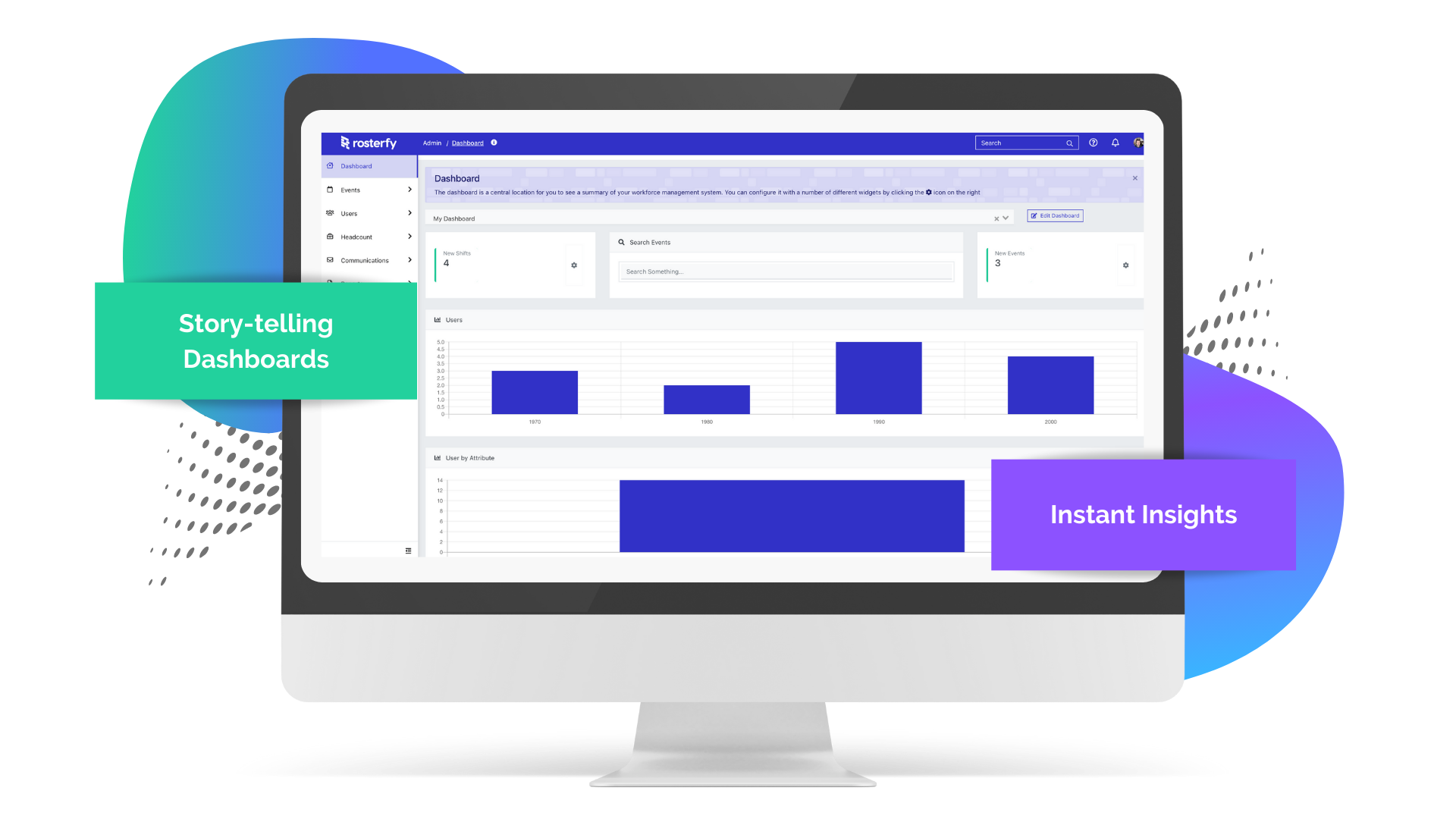 Complete oversight at a glance
Create custom dashboards that provide insight into the status of your volunteer recruitment from the number of new volunteer sign ups, through to the number of shifts completed.
You have the ability to control permissions within your organisation. Rosterfy enables teams to operate effectively and ensures that you get the most out of your volunteer management program.
FOUR REASONS WHY
You should use Rosterfy for your Scheduling and Rostering
1. Import what you have

2. It's so Fast!

3. Proven Success

4. Highly Configurable
Import your current roster
With Rosterfy you can import your existing schedules and rosters from Excel or Google Sheets, so there's no need to start from scratch!
From background checks to training modules, donor tracking, and volunteer shift numbers, we ensure that your program is seamless from start to finish.
Save hours every week
Need to schedule some volunteers to a shift but you're short on time?
Quickly viewing all suitable volunteers based on availability, skills and a whole load of filters, means you can quickly assign the the people and get on with focusing on the activities that add value to your operation.
Over 1 million Volunteers
Every year over one million volunteers are scheduled on over 400,000 shifts through Rosterfy.
Make sure your volunteer program is a complete success by having the right people available to you and schedule them on shifts using a proven system.
Rosterfy can be configured to your needs
From charities who need to schedule volunteers across dozens of retail units, to some of the world's single biggest sports events who need to manage, track and monitor volunteers with various qualifications, skills and training - Rosterfy can be configured to your particular needs.
Volunteer Programs often need a system that works for their use case, that's why an out-of-the-box solution isn't enough.
FAQ
Questions about Scheduling Volunteers
Can Rosterfy do Auto-Scheduling?
Yes. Rosterfy enables you to automate your scheduling by enabling Checkpoints to progress your volunteers through to their shift selection.
We also have an Enterprise solution to automated scheduling for major events and large volunteer management programs. If you'd like to learn more, please reach out via our Contact Us page.
Am I able to import my existing schedules and volunteers?
Yes! Rosterfy makes it simple to import existing schedules and volunteer data via our import functionality. All you need is an excel or CSV file. To learn more about Importing Users or Importing Shifts view our how-to videos in our Resource Hub.
Can Rosterfy keep track of where each of my volunteers are from?
Rosterfy's unique Group Manager feature allows you to keep track of where volunteers are registering from, enabling you to customize forms, trainings and communications specific to that group.
Can Rosterfy facilitate reference checks?
Yes. Rosterfy has a great reference check module, which can allow administrators to validate volunteers before scheduling them to a specific role or shift. This can be set up as an automation to remove the need for manual processes.
Which type of organsations is Rosterfy suitable for?
How much does Rosterfy cost?
Unlike some providers we make our pricing clear from the start. You can see the cost of the basic plan on our pricing page.