Meals on Wheels Queensland Revolutionises their Volunteer Management with Rosterfy
Queensland, 30 Aug — Meals on Wheels Queensland is proud to announce an exciting partnership with Rosterfy, Australia's leading volunteer management platform, aimed at streamlining and enhancing volunteer engagement and coordination across the entire state. This collaboration marks a significant step forward in Meals on Wheels Queensland's commitment to optimising its operations and expanding its impact on the community including over 7,000 volunteers, 140 member service locations and roughly 500 new volunteer registrations each year.
With a legacy of serving vulnerable and isolated individuals, Meals on Wheels Queensland has consistently relied on dedicated volunteers to deliver essential meals and companionship. As the organization continues to grow and evolve, the need for a robust volunteer management solution has become paramount. Rosterfy's cutting-edge platform will provide the tools to automate the onboarding of new volunteers through registration, training, checks and linking to their local service providers.
Key benefits of the partnership
Centralised data management: Rosterfy's centralised database will allow Meals on Wheels Queensland to maintain accurate volunteer records, certifications and preferences, enabling personalised engagement and targeted communications.
Organisational efficiencies: Large scale not for profits like Lifeline Australia are seeing a 50% reduction in time and cost in their recruitment by automating every step of the onboarding journey for volunteers compared to manual processes.
Increased retention of volunteers through registration process: By automating and personalising the step by step journey for volunteers to progress through the registration process and setting auto prompts, organisations like Meals on Wheels are seeing a 35% increase in volunteers completing their onboarding journey than with manual processes.
Enhanced volunteer experience: Volunteers will benefit from a mobile first, intuitive and user-friendly interface that simplifies sign-up, training, and ongoing engagement, fostering a positive and rewarding experience. New volunteers will also benefit from seeing a public opportunities page on the Meals on Wheels website allowing them to filter for opportunities "near them" by time and by role preference.
Data-driven insights: The platform's reporting and analytics features will empower Meals on Wheels Queensland to gain valuable insights into volunteer engagement, service delivery, and operational efficiency, driving informed decision-making.
Reducing risk and increasing compliance: By standardising and automating the registration for volunteer recruitment across the state allows local members to onboard new volunteers with confidence knowing they have gone through the required stages before their first shift. All of these compliance stages will be tracked against their volunteer profile for Statewide reporting which is critical for volunteers working in their community.
Harnessing the power of technology to support communities
Evan Hill, CEO of Meals on Wheels Queensland, expressed his enthusiasm about the partnership, stating, "We are excited to collaborate with Rosterfy in our mission to provide vital services to Queenslanders in need. By harnessing the power of technology, we are confident that we can amplify the impact of our volunteers and better serve our community. The challenge we are working on solving is how do we help find and onboard more volunteers for our local service outlets without adding administration burden to our often volunteer led teams.

What we are excited about working with Rosterfy is the ability to build automated workflows to link volunteers directly to their local outlet, while requiring them to go through basic training, inductions and skill matching to provide ready made volunteers ready for deployment in their community."
Shannan Gove, Co Founder of Rosterfy, shared his excitement, saying, "Our mission is to connect communities to events and causes they are passionate about, everything Meals on Wheels Queensland stands for represents this and we are really excited about the partnership.

Meals on wheels organizations are a critical service for our community. They do so much more than deliver meals, they check in on people and provide human connection to those that need it and we are thrilled to go on this journey with them."
The partnership between Meals on Wheels Queensland and Rosterfy is set to redefine volunteer management in the nonprofit sector, in particular for other similar Meals on Wheels organisations that follow the same workflow. Together, they are poised to create a stronger, more connected community where support and care are efficiently delivered to those who need it most.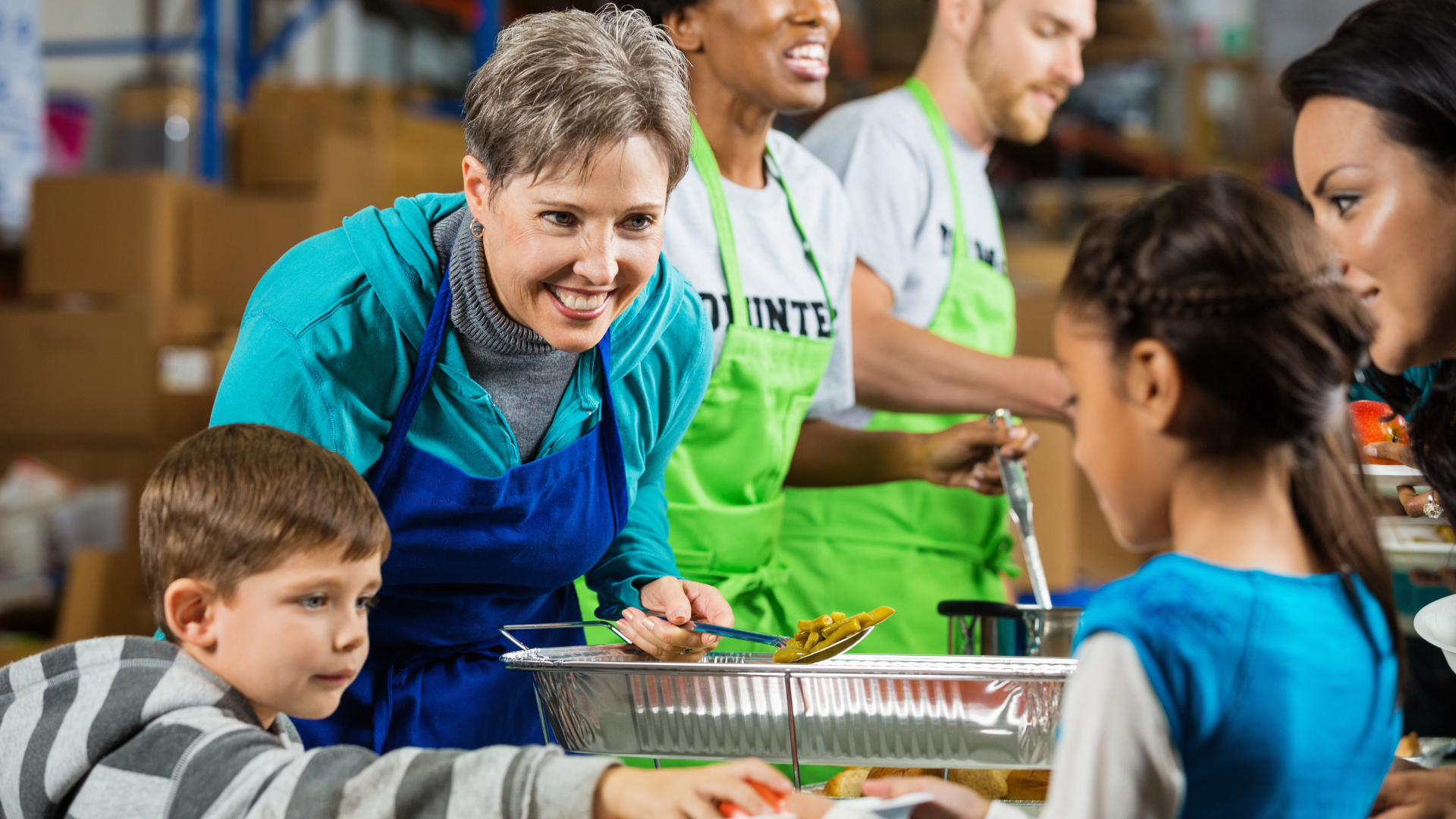 About Meals on Wheels Queensland
Meals on Wheels Queensland is a nonprofit organisation dedicated to delivering meals and companionship to individuals who are vulnerable, elderly, or living with a disability. With a commitment to reducing isolation and promoting well-being, Meals on Wheels Queensland has been a vital lifeline for Queensland communities for 70 years.
About Rosterfy
Rosterfy is a global leader in volunteer management software, providing innovative solutions to efficiently onboard, schedule, and engage volunteers. With a diverse client base spanning nonprofits, events, sports organisations, and more, Rosterfy is dedicated to enhancing volunteer experiences and organisational efficiency.
Book a demo today.
Keep reading more on our blog
Read more helpful articles on our blog: