Family Volunteering with Rosterfy
Volunteering can be about more than individual contributions and efforts; it can also be a rewarding experience for families. Volunteering as a family can strengthen family bonds while positively impacting the community and the world.
In this article, we'll explore different ways families can volunteer, the benefits of volunteering together, and how family volunteering can create lasting memories and build stronger connections.
Different ways to volunteer as a family
There is a diverse range of family volunteering opportunities available that encourages families to engage in volunteering activities aligned with their interests and passions. Some of these include:
Environmental Conservation
Animal and environmental conservation efforts are not just about saving the planet. They're about creating lasting memories and deepening the connections within the family unit. From caring for critical animals to getting your hands dirty in small-scale farming, many activities can transform your family into eco-warriors fighting for a greener future.
Imagine the joy of witnessing your kids marvel at a butterfly garden they helped create or sharing stories as you work together to remove invasive species. These experiences instil a sense of responsibility towards nature and nurture a sense of togetherness.

By volunteering in environmental sanctuaries, families can explore the delicate balance of ecosystems and the importance of preserving biodiversity. But environmental volunteering is about more than planting trees or cleaning up beaches. It is about developing an understanding of the interconnectedness of all living things.
As you immerse in these projects, you're contributing to the local ecosystem and cultivating a sense of wonder for the natural world. Whether it's identifying bird calls, caring for rescued animals or rejuvenating a community garden, family volunteering in environmental conservation can create a profound impact that resonates within your family for years to come.
Projects abroad
Family volunteering on projects abroad becomes a passport to international exploration and improved family relationships. Engaging in activities like cultural exchange programs and studying abroad transforms family holidays into immersive experiences that cultivate understanding, compassion, and a shared sense of purpose. As families step out of their comfort zones together, they also step into a world of learning and growth.

With many local non-governmental organisations (NGOs) tailoring programs specifically for family volunteer holidays, the opportunity to volunteer abroad with your children becomes not just a possibility but a reality. These programs are crafted to seamlessly integrate adventure, learning, and community engagement, making them ideal for families seeking to broaden their horizons while making a meaningful impact.

But the adventure doesn't have to start at international borders. Families can also find meaningful cultural volunteering opportunities closer to home by hosting an exchange student. Welcoming a student from another country into your family is a unique form of family volunteering. Sharing daily life, experiences and creating memories together can be as impactful as travelling abroad. The experience enriches both the student's life and your own, creating a bond that transcends distances and develops a spirit of unity across cultures.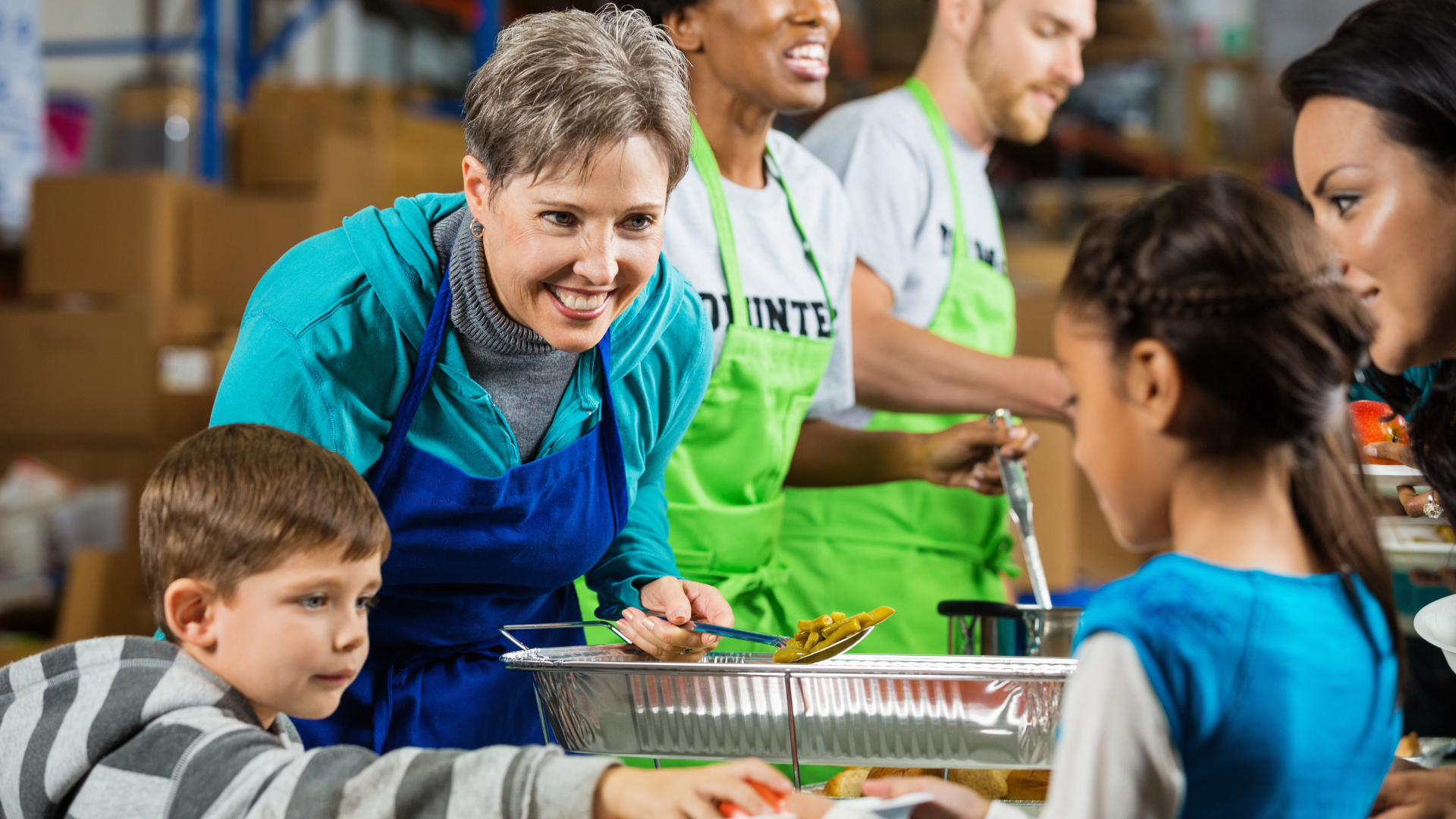 Why Volunteer as a Family
Family volunteering can nurture individual growth while simultaneously forging stronger family ties. Volunteering together instils valuable life lessons and cherished memories that shape each family member's character.
Benefits of volunteering together
One benefit of family volunteering is its ability to shift family roles and create an environment where all family members work collaboratively on a level playing field. This levelling of the playing field cultivates a sense of unity as parents, children, and even extended family members work side by side to serve others. The experience broadens horizons and encourages a shared understanding of the world.

Family volunteering offers a unique opportunity to see the world from a different perspective. Engaging in projects abroad or within different communities exposes families to diverse cultures, customs, and outlooks. These shared experiences can develop into a love for exploration and an appreciation for the diversity of humanity.

Family volunteering benefits the family unit and the community at large. The act of working together for the betterment of others develops a sense of social responsibility and compassion that trickles into every aspect of family life. This act of giving back and making a positive impact becomes a shared value, reinforcing the importance of empathy and kindness in daily interactions.

Family volunteering also magnifies the impact families can have by pooling their efforts, as the collective contribution is often greater than the sum of its parts. Whether it's building houses for the underprivileged, aiding in disaster relief, or providing companionship to the elderly, families create a ripple effect of positive change. This notion of making a difference together amplifies the sense of accomplishment and pride each family member feels, fostering a shared sense of purpose and fulfilment.

The benefits of family volunteering are not limited to the present; they can have lasting effects on individual development and future prospects. Volunteering together can help support college applications by showcasing a student's commitment to community service and social responsibility. College admissions committees value applicants who have actively contributed to society, and family volunteering provides a platform to demonstrate just that.
Stronger Together
Family volunteering goes beyond simple acts of service; it becomes a conduit for personal growth, strengthened relationships, and meaningful impact in society. By shifting family roles, experiencing diverse cultures, creating shared memories, benefiting communities, and magnifying impact, family volunteering cultivates values that resonate for a lifetime.

Family volunteering provides an opportunity for families to grow closer while making a difference in the world. Whether engaging in environmental conservation, community development, or international projects, the shared experiences and memories built through family volunteering can last a lifetime. So, if you're looking for a meaningful way to spend time together as a family, consider exploring the various volunteer opportunities available.
The hardest part will be choosing where to volunteer.
How organisations can encourage Family Volunteering
Promoting family volunteering is a fantastic opportunity to foster a sense of community and enhance connections with your organization, cause, or event. Here are a few strategies you can employ to encourage families to participate in your volunteering program.
Promote Family Volunteering
Spread the word about the opportunities for family volunteering within your community! It's possible that your potential volunteers are unaware that they can volunteer as a family, so it's important to emphasise this in your marketing efforts. If your volunteering activities are suitable for children, make it clear that parents are welcome to bring their kids along to the event or cause.
Speak to families that already volunteer with you and get quotes and testimonials from them. Ask them why they choose to volunteer together and how it benefits them.
Use Rosterfy to manage family profiles
Rosterfy allows a family to build a volunteering profile together. They can add family members to their profile so everyone can be accounted for on shifts and opportunities.
You can use our intuitive communication tools to manage who receives emails and SMS messages. Or alternatively that can all be sent to a 'Primary Contact' if the kids don't have email addresses or contact information.
You can read more on Rosterfy's unique Family Volunteer features by clicking here.
About Rosterfy
Rosterfy is used by non-profits, charities, sporting federations, and more to better manage their volunteer programs by improving how they can recruit, screen, train and retain volunteers.
Our market leading technology helps you create engaging experience throughout the whole lifecycle of your volunteer journey.
Book a demo today.
Keep reading more on our blog
Read more helpful articles on our blog: