Case Study: Curtin University - How Rosterfy helps improve volunteer recruitment for universities
For Marc Phillips, Community Programs and Volunteering Lead at Curtin University, encouraging people to cross the gap between being interested in their volunteer program and actually participating is a key challenge and Rosterfy is helping him achieve that.
Background
Curtin University operates across five countries, with more than 50,000 students and some 3000 staff. Their community volunteering program is highly regarded and offers students real-world experiences, it encourages them to build relationships with their peers and make an impact in their community.

Marc Phillips is the program lead and is responsible for ensuring the delivery of successful events and initiatives for their clients. This involves a constant cycle of recruitment, onboarding, training, delivery and reporting.

Curtin University can run around 50 programs a year split into a range of activities. Many of these are ongoing events with the same clients, at various locations and others are one-off events.

These opportunities involve working to support local schools, environmental programs, community and health projects. Activities could include help with basic literacy and numeracy skills, tree planting and clean-up projects.

Managing this effectively requires Marc and his team to be well organised, have visibility of results and create long-lasting, positive relationships with volunteers and community members.
How the volunteer program benefits Curtin University
The University benefits from the reputation of its volunteering program in the community and it's something that stretches far beyond where Marc is based in Perth. It continues to the neighbouring towns where many of the projects take place.
The clients keep coming back for more and student volunteers continue to benefit from the life skills and improved employment opportunities it gives them.

A Volunteer Program is a mutually beneficial experience for all.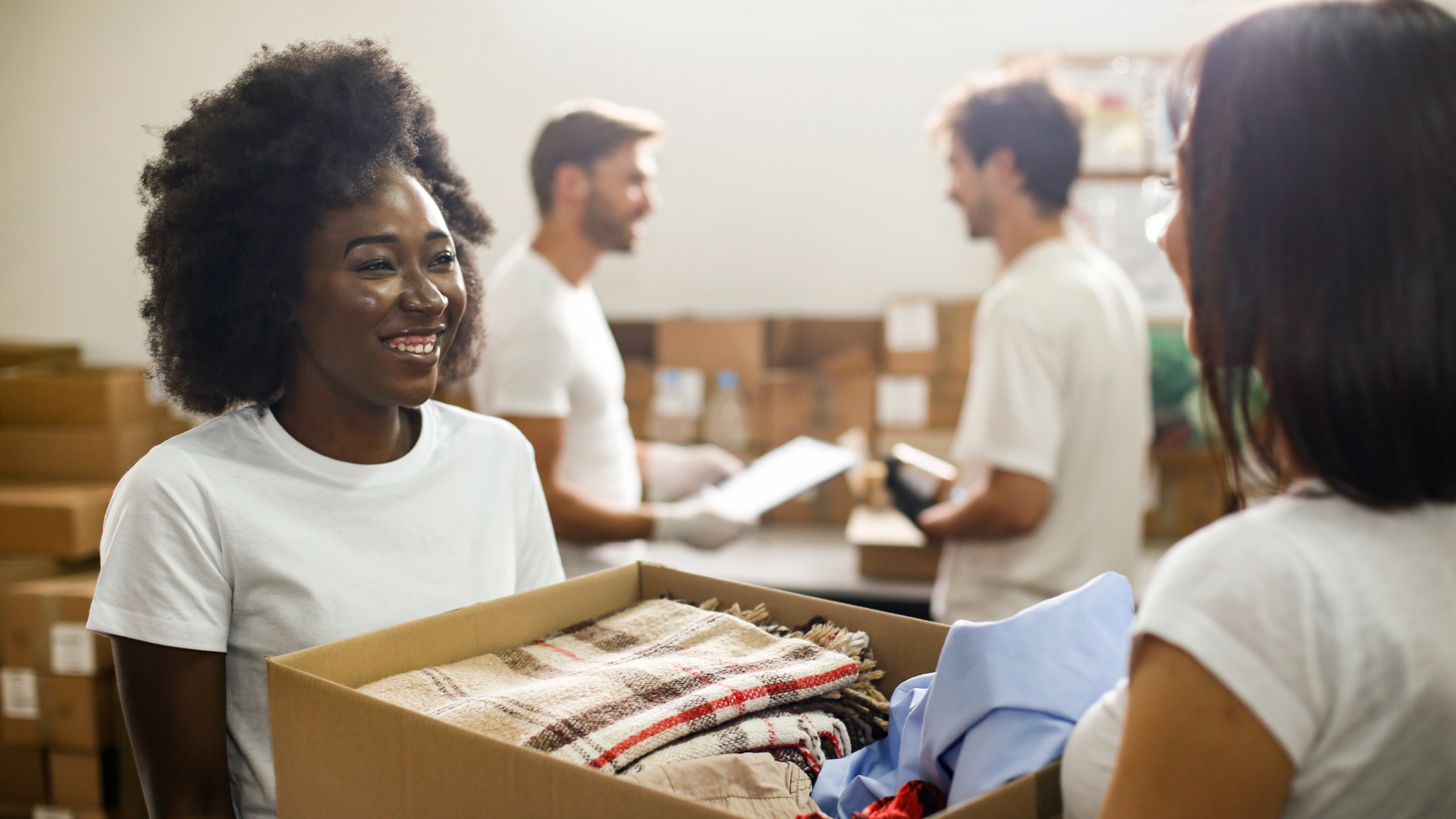 The challenges of running a volunteering program
With only three staff members in the Curtin Volunteers! team, it can be a challenge to manage a relatively large number of volunteering activities, volunteers, volunteer team leaders and community partners.

Responsibilities include setting up volunteer activities, managing community partner relationships, recruiting volunteers and volunteer leaders, training and ongoing program management.

This requires staff and volunteer leaders to have the right tools to manage these tasks in an efficient and effective manner.

Marc told us, volunteer recruitment never used to be too much of a problem and then COVID-19 hit. Pre-2019, he explained they would release opportunities to student volunteers and they would be at full capacity in no time at all.

It's Marc's opinion that nationally, volunteering has taken a hit, and re-engaging with off-campus students has been difficult. The challenge for Marc is to get the involvement levels back to where they used to be, pre-COVID.

Volunteering creates a lot of admin and with such a small team, managing 50 or more programs with 60 to 70 team leaders is challenging. Ensuring that each volunteer and community partner has a great experience will take dedication and effort.
Why did they picked Rosterfy?
With the aim of growing our volunteer engagement, they needed a solution that could help them operate more efficiently behind the scenes while providing their partners and volunteers with an excellent user experience.
"We explored other solutions but they did not provide the functionality that we require to run a large volunteering program." - Marc Phillips, Curtin University
The Solution
Once they had attended a few demos and completed their training sessions using Rosterfy they were able to see its true potential. For Marc and his team, It's certainly been worth the effort they have put in to learn the platform.

"The return we hope to get from Rosterfy, isn't necessarily a monetary value. We are very much focused on being able to deliver an excellent user experience in as efficient a manner as possible and with the automation that Rosterfy allows you to build, we will be able to cut out hours of admin and focus more time on making an impact on our volunteers and community partners."
Re-engaging with Volunteers
When Marc talks about the need to re-engage with students and encourage them to volunteer, he talks very passionately about the overall quality of their experience. Using Rosterfy, they will be able to improve how they structure the recruitment, onboarding and communication for each program, creating a better experience and boosting engagement.
"With the quantity of information and communication that we all are exposed to nowadays, we are acutely aware of the need to send relevant and timely communication to our volunteers and the automation that Rosterfy affords will enable us to do just that. We hope this will help not only to engage new volunteers but also retain existing ones in our program." - Marc Phillips
Unexpected benefits of volunteer management software
One of the unexpected benefits of using Rosterfy has been how Marc and his team are looking to onboard their community partners and not just the volunteers themselves. It is envisaged that the schools they work with for example, can be set up as separate user groups, allowing them to complete an onboarding process that includes generating all the required information, insurance and paperwork, all through automated emails.

They envisage sending out separate surveys, straight after an event to check in and ensure continued high standards.

"It wasn't the initial intention for Rosterfy to manage this but by merging both systems, we will have a clearer picture of our activities and reporting on each event will be so much easier.

They will be able to send out surveys in a timely manner and measure the impact of an event.

How many events did they run? How many trees were planted? What activities were carried out? It will all be collected in a much faster and more accurate manner than before.
Summary
Marc and his team at Curtin University will be able to focus on delivering an impactful and meaningful experience for both the community and the volunteers.
"We get so much positive feedback about our program and it's about encouraging people to cross that gap between hearing about the program and actually participating, it's a gap we want to narrow and we believe Rosterfy can help us achieve that."
More on Curtin University
You can find out more about Curtin University and its excellent volunteer program by visiting their website. www.cv.curtin.edu.au