How Volunteers provide essential support to the LGBTQ+ community
Volunteers are essential in supporting the LGBTQ+ community, as they provide critical services and resources that help to improve the well-being and quality of life for members of marginalised groups.

From providing emotional support and crisis intervention to advocating for legal and social change, volunteers play a significant role in promoting equity for LGBTQ+ individuals around the world but more than that, they often provide a friendly and welcoming environment for someone to speak about their experiences.
How volunteers support mental health services in the LGBTQ+ community
One significant area where volunteers support the LGBTQ+ community is through mental health services. LGBTQ+ individuals often face unique challenges related to their identities, which can lead to mental health issues such as depression, anxiety, and post-traumatic stress disorder.
Many LGBTQ+ people also experience discrimination and stigma, which can exacerbate these challenges.

Volunteers who work in mental health services provide critical support to LGBTQ+ individuals who may not otherwise have access to care. This can include providing individual therapy, group counseling, and crisis intervention services.

Volunteers may also organise support groups, social events, and educational resources to help LGBTQ+ individuals connect with others who share their experiences and build supportive communities.

In addition to mental health services, volunteers contribute to many other areas of LGBTQ+ advocacy and support. This includes providing resources for transgender individuals, advocating for legal and policy changes that promote LGBTQ+ rights, and providing educational resources to help improve LGBTQ+ acceptance and understanding in society.
The benefits of volunteering in the LGBTQ+ community
The benefits of volunteering for the LGBTQ+ community are significant. Volunteers provide crucial support and resources that help promote mental and physical health, social connections, and a stronger sense of community.

Studies have shown that volunteering is also associated with improved mental health outcomes, including reduced symptoms of depression and anxiety, increased social support, and greater life satisfaction.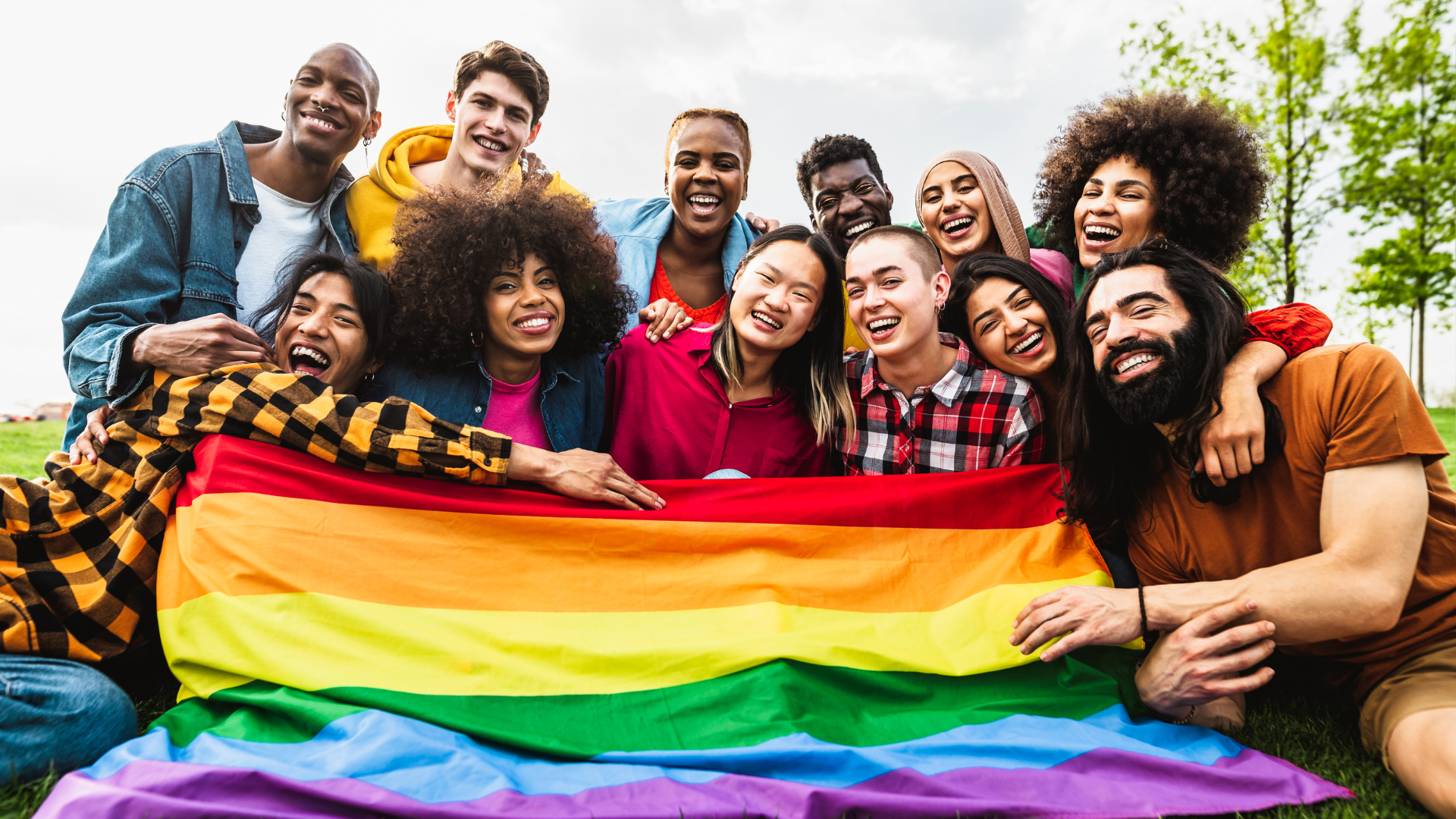 How to get involved in volunteering in the LGBTQ+ community
For those interested in volunteering with LGBTQ+ organisations, there are many options available both globally and in the UK. Here are just a few examples:

The Trevor Project: This US-based organization provides crisis intervention and suicide prevention services to LGBTQ+ youth. Volunteers can apply to become crisis counselors, who provide confidential support via phone, text, or chat.

Stonewall: This UK-based organization advocates for LGBTQ+ rights and provides educational resources to promote understanding and acceptance. Volunteers can help with events, campaigns, and outreach efforts.

Albert Kennedy Trust: This UK-based organization supports homeless LGBTQ+ youth and provides services such as temporary housing, education and employment support, and mental health services. Volunteers can help with fundraising and events, as well as providing direct support to youth.

Human Rights Campaign: This US-based organization advocates for LGBTQ+ rights at the national level and provides resources for LGBTQ+ individuals and allies. Volunteers can help with advocacy efforts, organise events, and provide support to the organisation's members.

These are just a few examples of the many LGBTQ+ organisations that rely on volunteers to support their missions.

Whether you have personal experience with LGBTQ+ identity and want to give back to the community, or simply believe in the importance of promoting equality and acceptance for all people, there are many ways to get involved and make a difference as a volunteer.

In conclusion, volunteers play an essential role in supporting the LGBTQ+ community, providing much-needed services, resources, and support to promote improved well-being and social connections.

Volunteering with LGBTQ+ organisations provides opportunities for personal growth and community involvement, while also contributing to the larger goal of creating a society that is inclusive and accepting of all people, regardless of their identities.
About Rosterfy
Rosterfy is used by non-profits, charities, sporting federations, and more to better manage their volunteer programs by improving how they can recruit, screen, train and retain volunteers.
Our market leading technology helps you create engaging experience throughout the whole lifecycle of your volunteer journey.
Book a demo today.
Keep reading more on our blog
Read more helpful articles on our blog: