MoonShot
MoonShot deliver staff training, recognition and engagement programmes throughout the world for best in class organizations.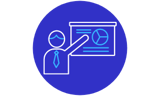 Custom Training Modules
Upskill your volunteers and workforce through customised training modules that are tracked within volunteer and workforce portals.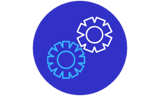 Automate manual processes
Utlize Rosterfy's unique automations to streamline your end to end workforce and volunteer management including push notifications, briefings and updates.
Streamline your workforce management with Rosterfy & MoonShot
Interested in hearing more about how Rosterfy's integration with MoonShot can help you? Enter your details via the form and we'll be in touch.
Your details will be used by Rosterfy and shared with Moonshot to contact you about our products and services. You may unsubscribe from these communications at any time.