MAKE AN IMPACT
Volunteer Management for Professional Sports Teams
Recruit, Retain, Reward & Train volunteers with our robust Volunteer Management Software for Professional Sports Teams.
TRUSTED BY PROFESSIONAL SPORTS TEAMS, CHARITIES AND MORE...
WE'RE PROUD TO SUPPORT YOUR PROGRAM
EMPOWER YOUR TEAM
Spend Less Time on Admin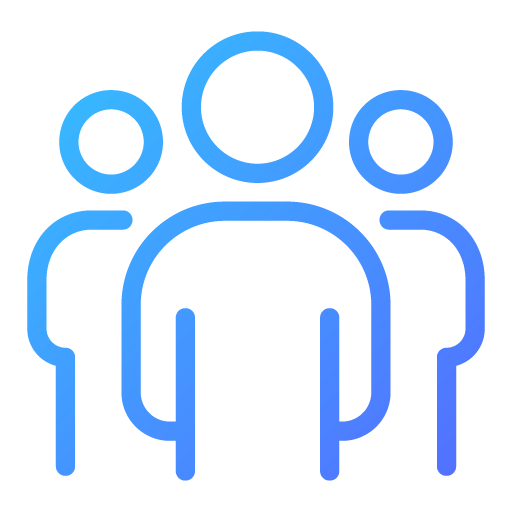 Recruit
Create custom registration forms that allow you to segment and select volunteers based on your requirements.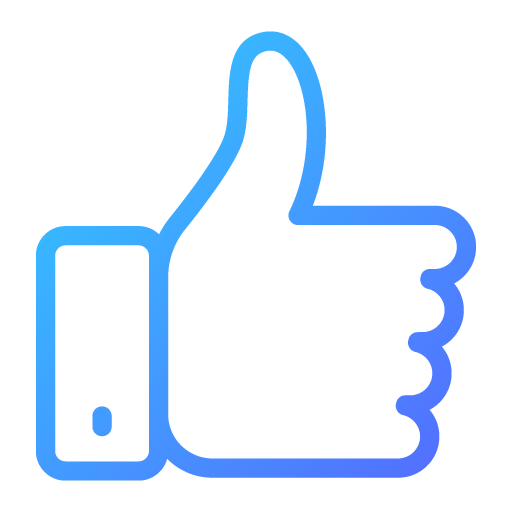 Retain
Improve volunteer engagement with volunteer portals that show the impact they make towards your cause.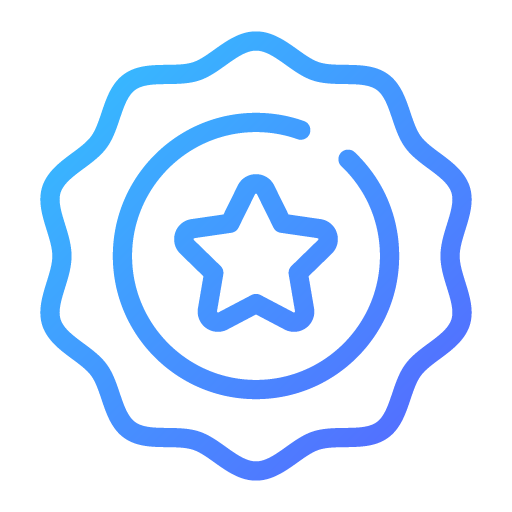 Reward
What's hard work without recognition? Acknowledge volunteer contributions and encouraging them to help you reach milestones.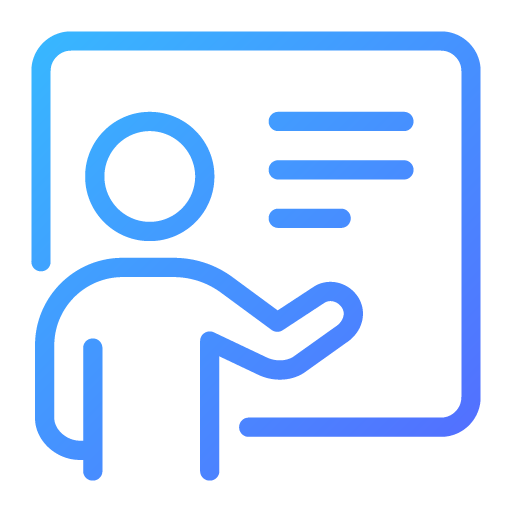 Train
Develop skills, ensure compliance is adhered to and improve the overall performance of your volunteer program.
FEATURES
Rosterfy helps effectively manage your volunteer program
Cut down on manual processes and spreadsheets so you can focus on the next big event, community project or fundraising opportunity.
Schedule volunteers across various locations, such as retail stores & fundraising events.
Pinpoint volunteers with specific skills for certain shifts or events.
Track performance and optimise your volunteer program.
Reduce no-shows via automated emails, SMS and mobile app notifications
Manage check-in and out onsite or remotely.
Custom dashboards and reports allow you to improve operational visibility.
Track volunteer time and volunteer shift attendance.
Let us do the work for you with automated workflows triggering communications and more.
CASE STUDY
Rosterfy enabled the Miami Dolphins to better engage with volunteers
From a volunteer program to one of the most impressive community engagement projects world wide with Rosterfy.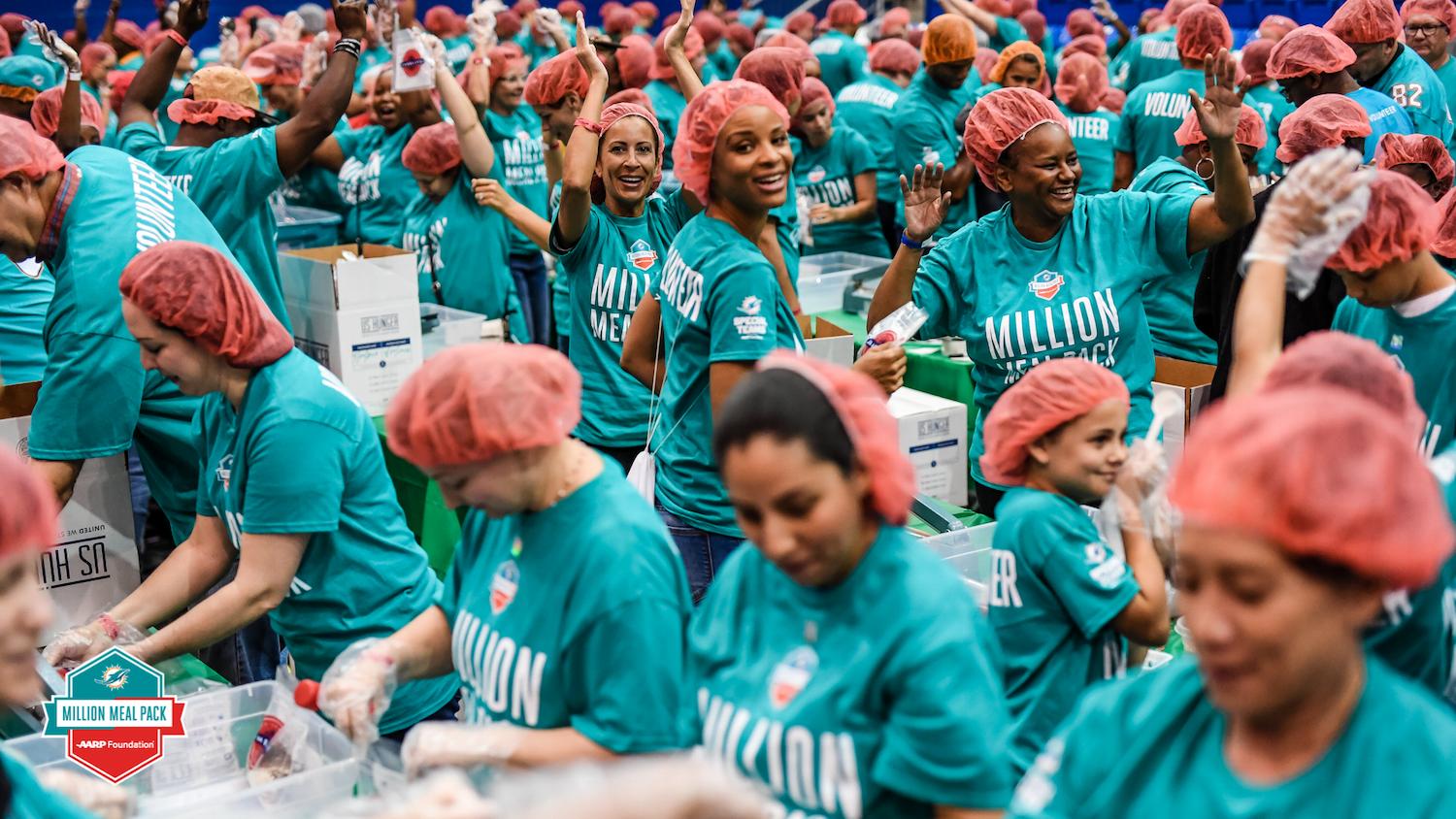 FIND VOLUNTEERS
Recruit Volunteers
Make it easy for people to get involved in your volunteering program. Remove the barriers and create a seamless experience from interest to onboarding.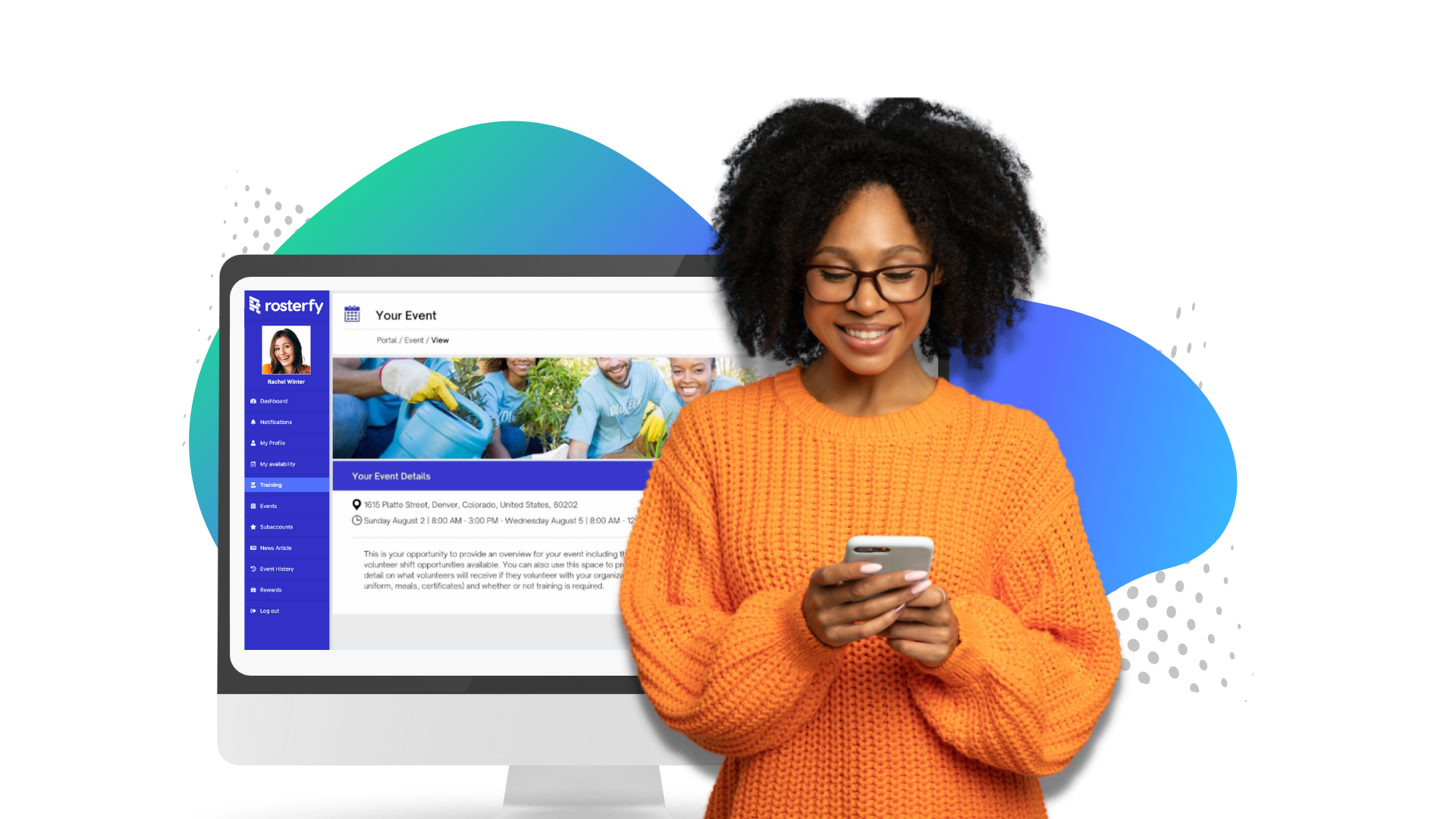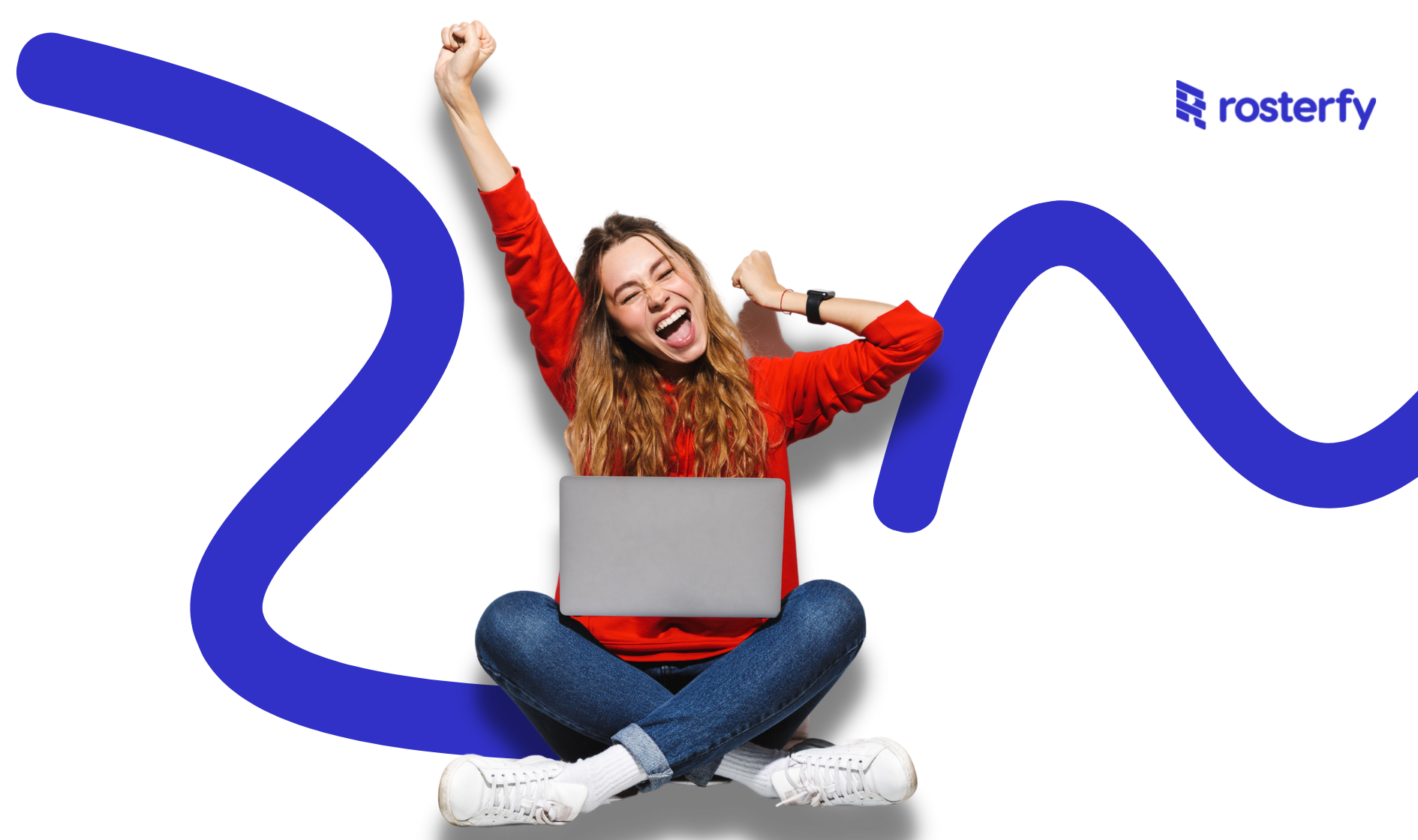 SHOW THEM A GOOD TIME
Improve Retention
Finding volunteers is one challenge. Holding onto them and encouraging them to take part in your next event is another.
Show volunteers a good time, give them a professional and well organised experience and they will keep coming back for more.
GIVE THANKS
Reward Effort
Everything you need to create a rewarding experience is in Rosterfy.
Volunteers can easily track their hours offered in their own portal and see any reward and recognition programs you add.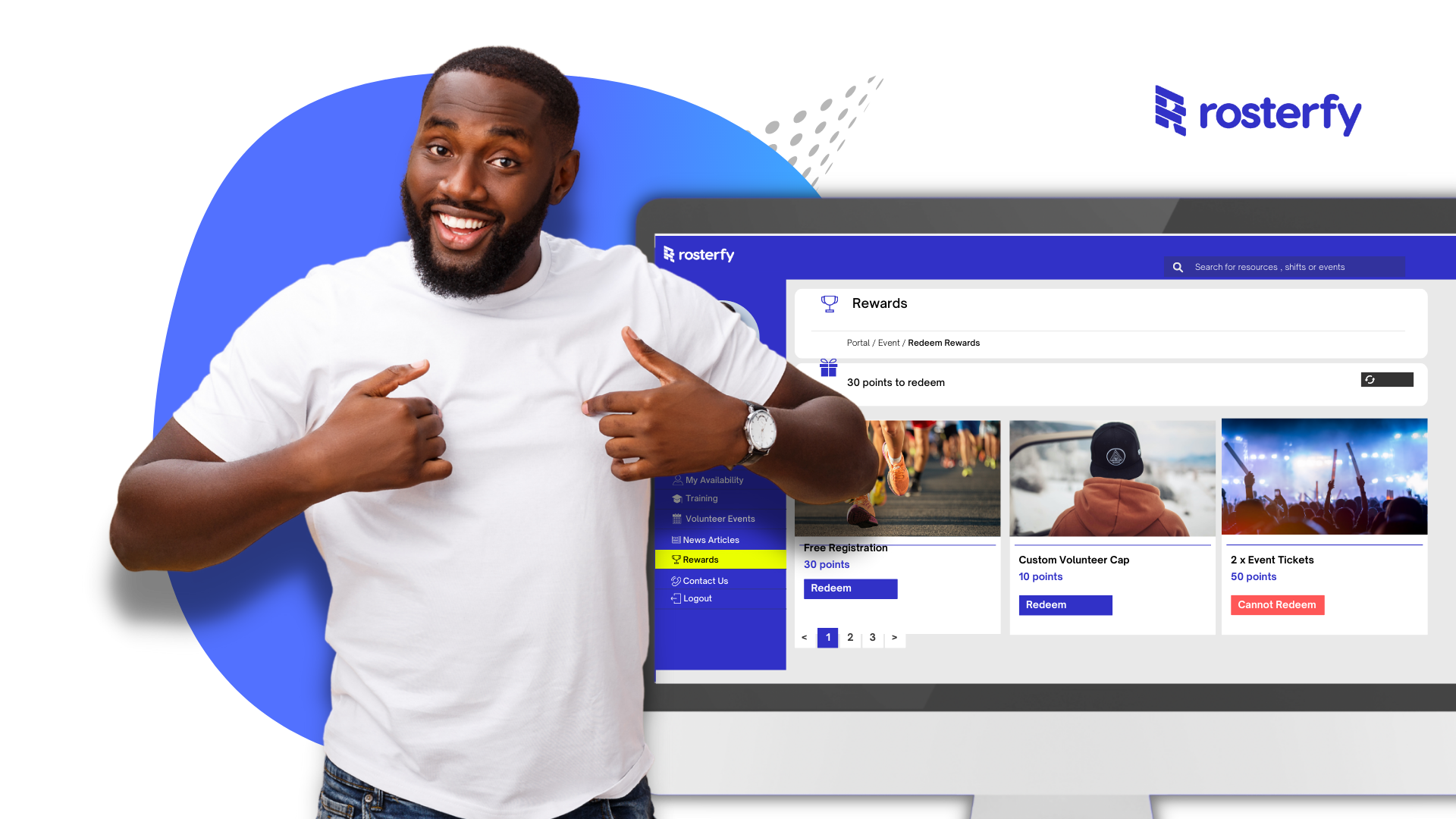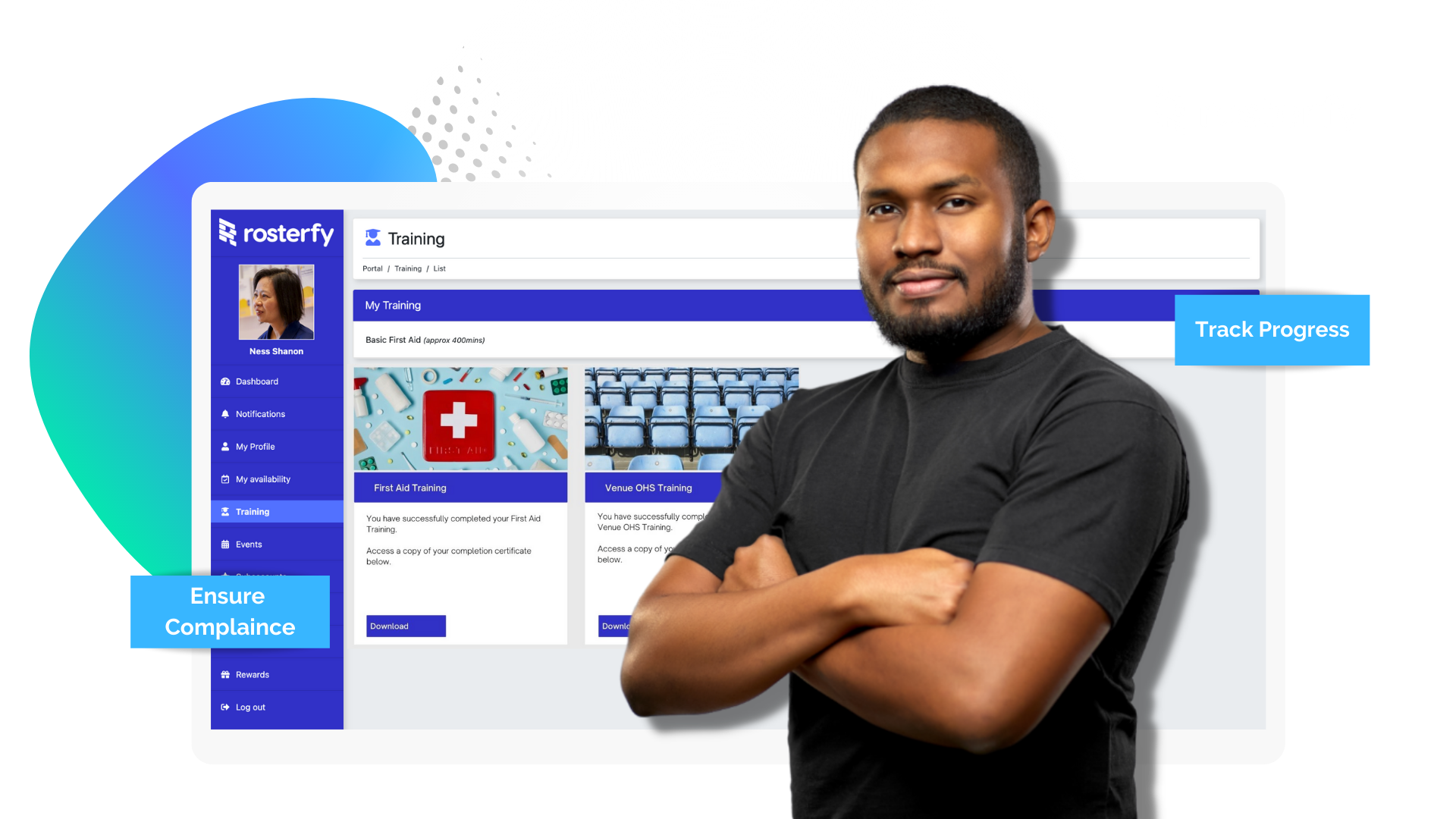 ENSURE COMPLAINCE
Train & Gain
Easily view who in your volunteer pool has completed training, the progress of their training and offer courses where they are needed.
Book a Demo
Speak to one of our team today and see the impact Rosterfy could have on your Volunteer Program.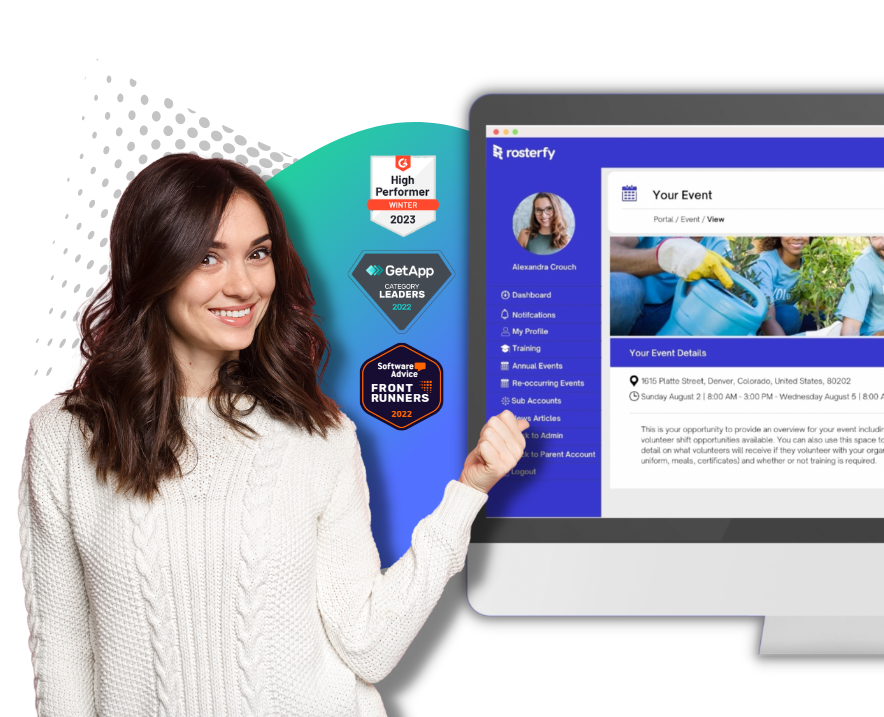 Speak to our team
Take the first step towards improving how you recruit, retain, reward and train your volunteers