ATTENDANCE TRACKING SIMPLIFIED
Time & Attendance Tracking
Rosterfy simplifies attendance tracking and on-location visibility of you volunteers.
Over 10 million hours of volunteering are managed
through Rosterfy each year
CHECK-IN CHECK-OUT
Track volunteer attendance
Track the status of your check across multiple events, venues or locations both onsite or remotely and react accordingly with the ability to reassign volunteers and staff based on attendance rates.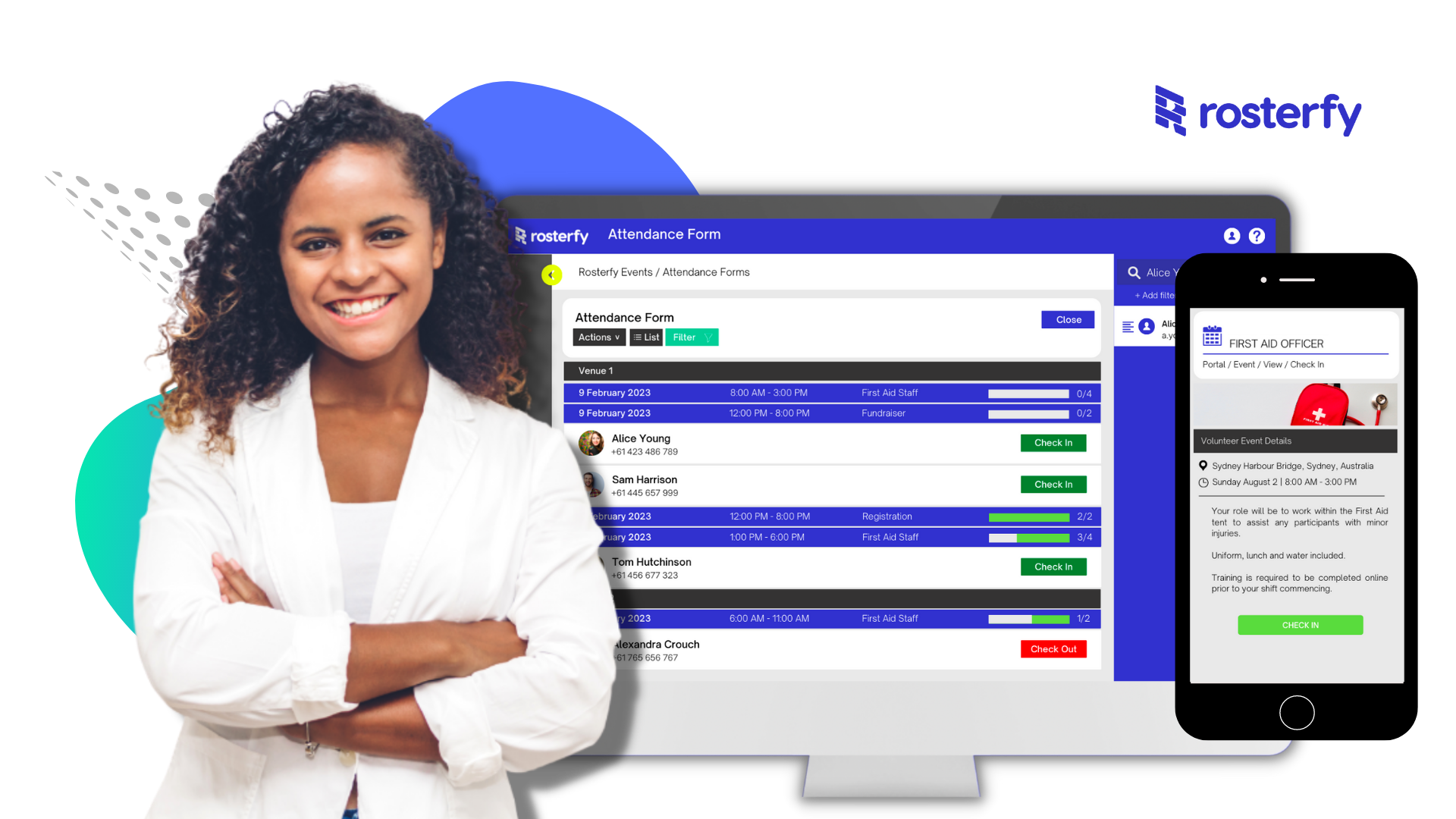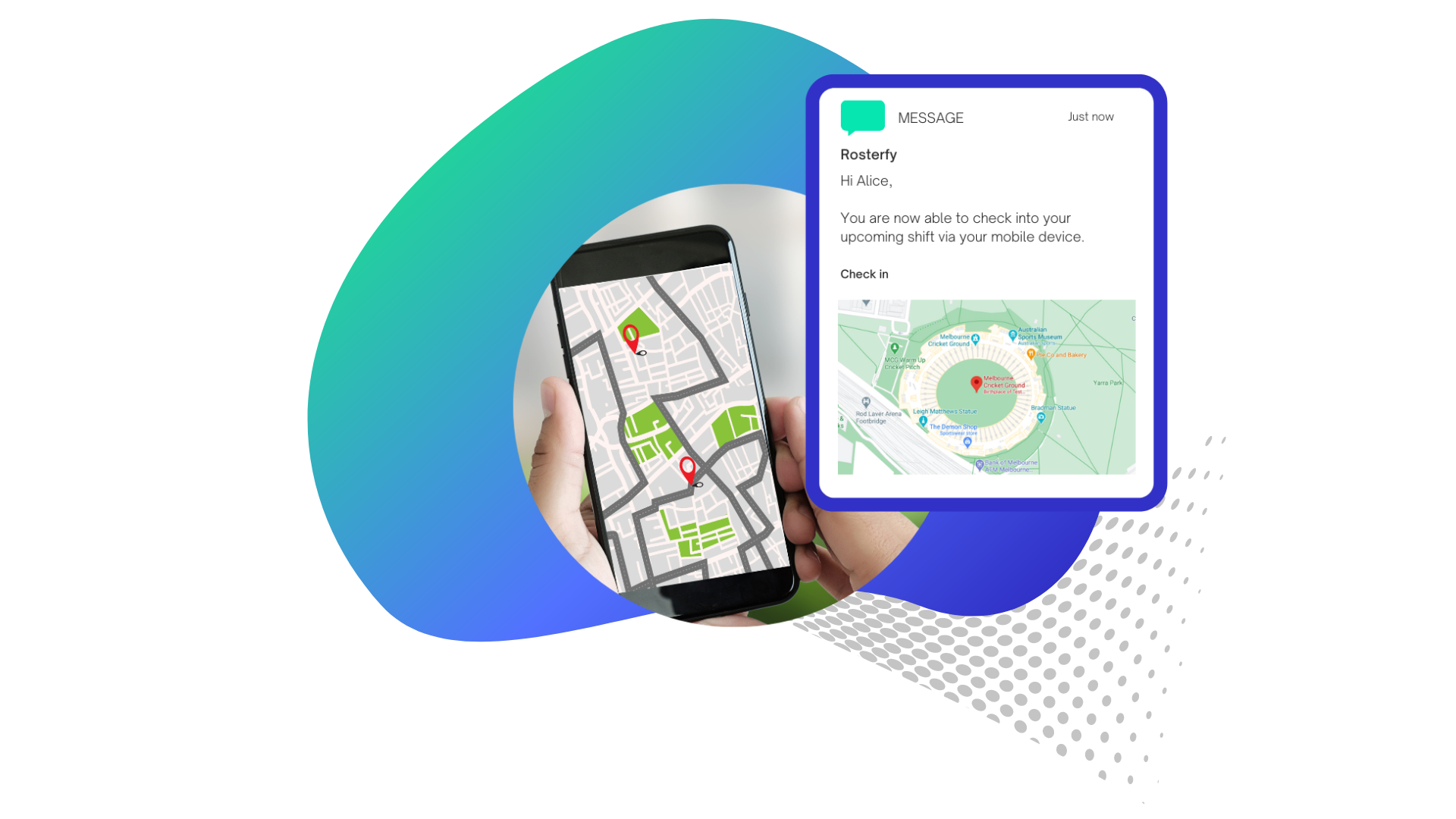 GEOFENCING
Set triggers to send communications
Rosterfy makes communication simple. Use our automations technology to ensure that volunteers receive confirmations, reminders, briefings and alerts via email, SMS and in portal notifications.
From welcome emails and training reminders to shift updates and additional volunteer opportunities, Rosterfy ensures that your volunteers are always in the know.
ADDING HOURS
Logging extra volunteering hours without the extra effort
Empower volunteers to log additional hours worked without the extra admin hours involved in updating volunteering records.
With Rosterfy candidates can use our
Activity Update feature. This is a simple way volunteers can record the start and end time of extra activity and submit it for approval from your admin team.
The correct number of hours volunteered for your whole operation is updated instantly.
That means your reports are accurate and the volunteer is sure their hard effort has been recorded.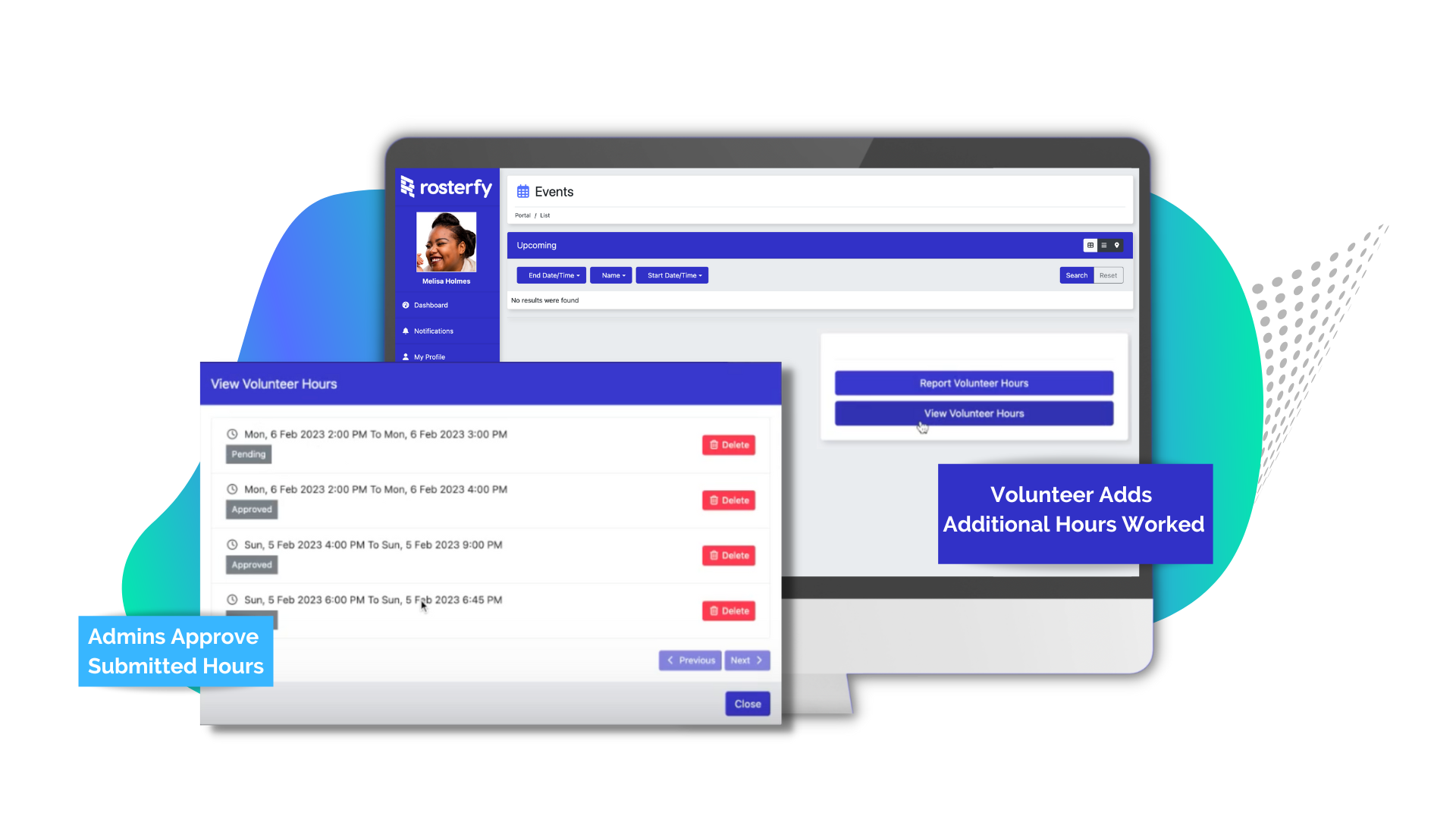 EASIER VOLUNTEER MANAGEMENT
Manage Check-in and Check-out
Keep volunteers informed with when and where they need to be, manage their shifts and keep an eye on attendance rates all on one platform.
Check-in or out on mobile, tablets, and desktop devices.
Use Geofencing to validate volunteering hours.
Enable QR codes to help team leaders facilitate simple check-in.
Get real-time information on volunteer attendance.
Volunteer Scheduling Software from Rosterfy helps you track attendance and simplify check-in and check-out
CASE STUDY
Hockey Australia
Catch an inside look at how The Hockeyroos and Kookaburras utilising Rosterfy's Attendance Tracking solution to safely coordinate their recording and reporting of players, officials, administrators and volunteers.
QR CODE CHECK-IN
QR codes make tracking attendance easy
Make check in simple by providing your team leaders with the ability to check in volunteers via a QR code within seconds.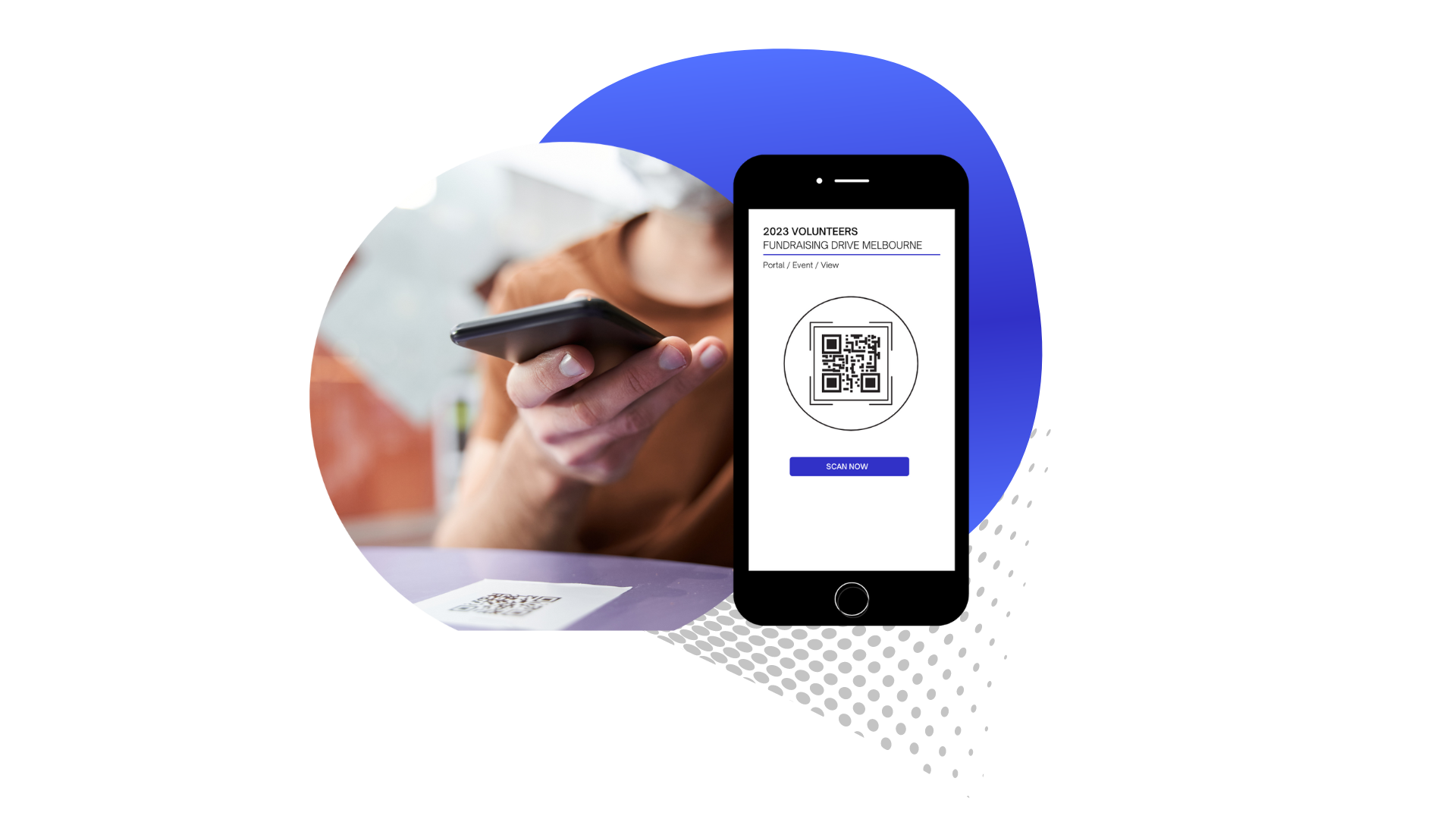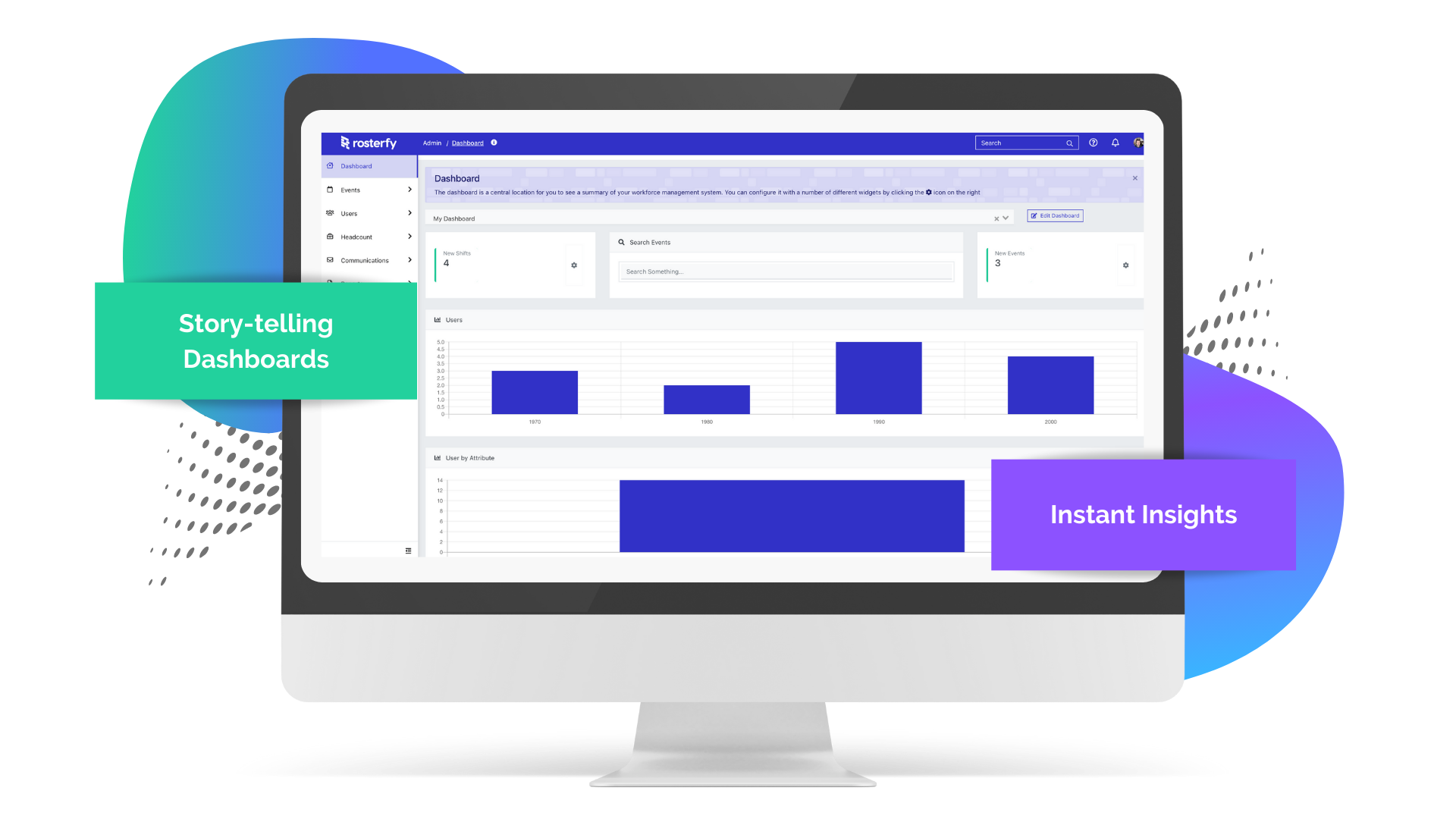 REAL-TIME RESULTS
Track your progress in Real-Time
Create custom dashboards that provide oversight into the status of your roster including the number of volunteers and/or staff who have checked in across various roles, events and/or locations.
Make changes to your roster and communicate these changes in real time to ensure that you're covered across your entire event or program.
Assign shift leaders
Assign workforce shift leaders within your team to allow volunteers and staff to check in and out their peers simply onsite.
Permit access to certain roles and/or events across multiple locations to empower your team to help make check in seamless from start to finish.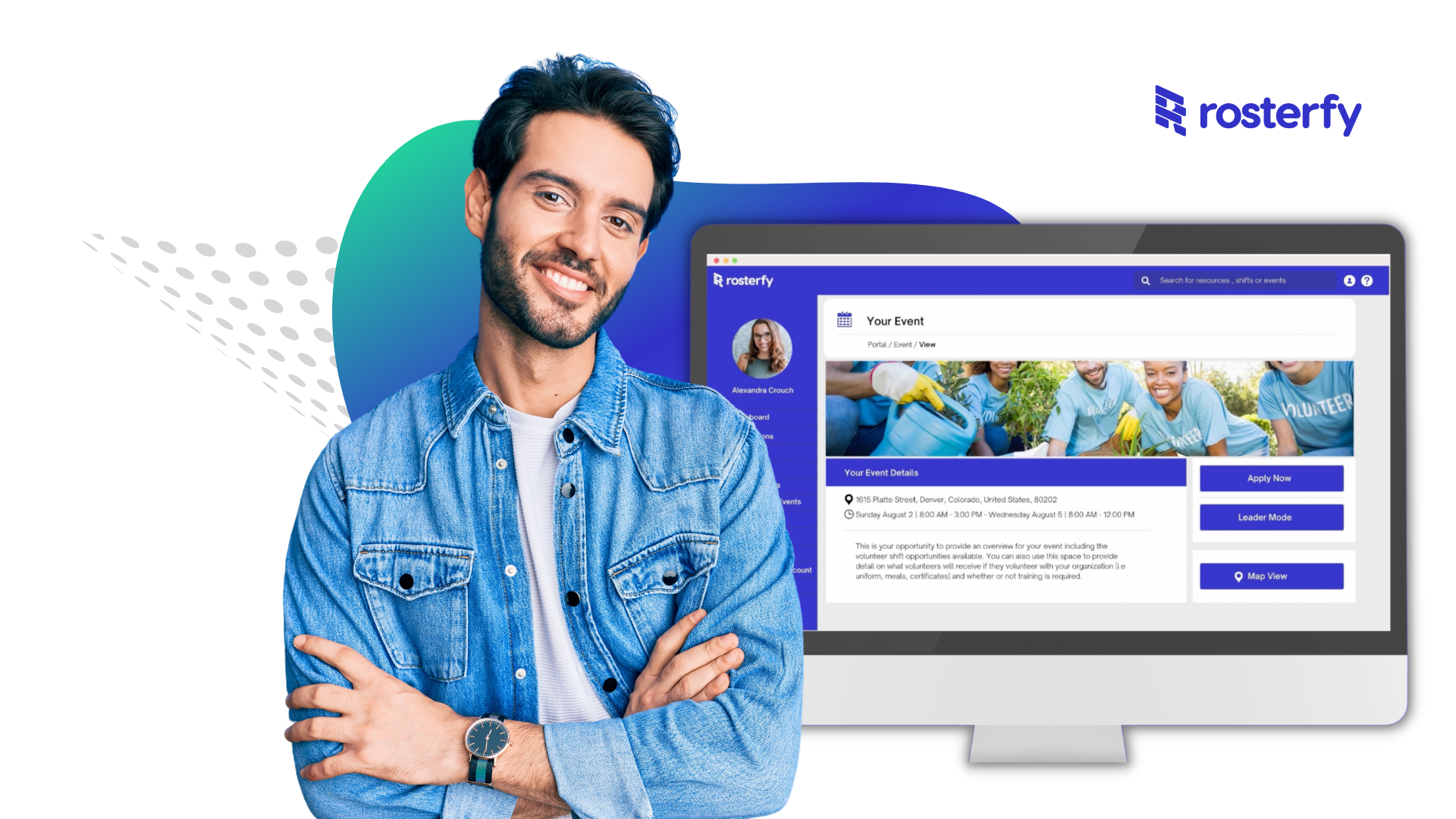 FAQ
Questions about Tracking Attendance
Can you Check-in and out volunteers using Rosterfy?
Yes of course you can!
Rosterfy allows for the simple check in and out of volunteers or staff either remotely or onsite.
What devices can be used for Rosterfy's attendance tracker?
Rosterfy can be used across desktop, tablet or mobile to facilitate attendance tracking onsite or remotely.
Does Rosterfy have a Geofencing solution?
Yes. Rosterfy allows you to validate hours volunteered with accuracy using our geofencing solution. To learn more about geofencing, click here.