Major Event Workforce Management White Paper
A step by step look at how to create a successful workforce program.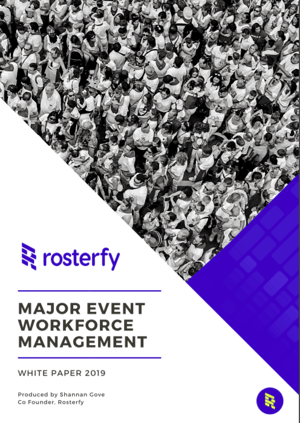 Major Event Workforce Management
This document has been produced by Rosterfy in conjunction with 10 of the world's leading workforce professionals, providing insight into best practice with regard to workforce management for major events.
From building your workforce demand to creating post event workforce legacies for you and your event and everything in between, this document has been designed as a step by step best practice guide for end to end workforce management. Topics covered include:
Recruiting your team
Workforce scheduling
Uniform, accreditation and training
Workforce incentive programs
Engagement and retention strategies
Download today!
Share your details to receive your free copy of Rosterfy's Major Event Workforce Management White Paper.