COVID Volunteer Handbook
Harnessing the power of volunteers and technology to respond to the recovery efforts of COVID-19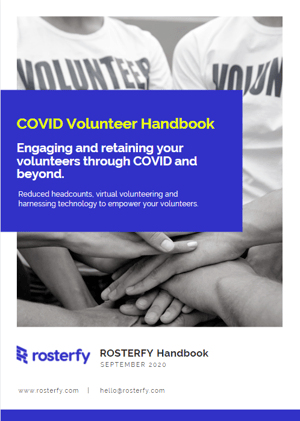 Engaging and retaining your volunteers through COVID and beyond
In this handbook, the team at Rosterfy have aimed to highlight some key learnings from our valued clients and networks to help you streamline efficiencies and replace manual processes with digital technologies. Topics we will cover include:
Recruiting your team
Engaging and empowering your volunteers
Training and Inductions
Attendance Tracking
Return on Investment
Download today!
Share your details to receive your free copy of Rosterfy's COVID Volunteer Handbook.