Become a Rosterfy Partner
Rosterfy's Partner Ecosystem brings together selected leaders throughout the world in workforce management to ensure an end to end technology based solution for our clients.
Whether you're interested in becoming a Rosterfy partner or would like to learn more about who we partner with, we've got you covered.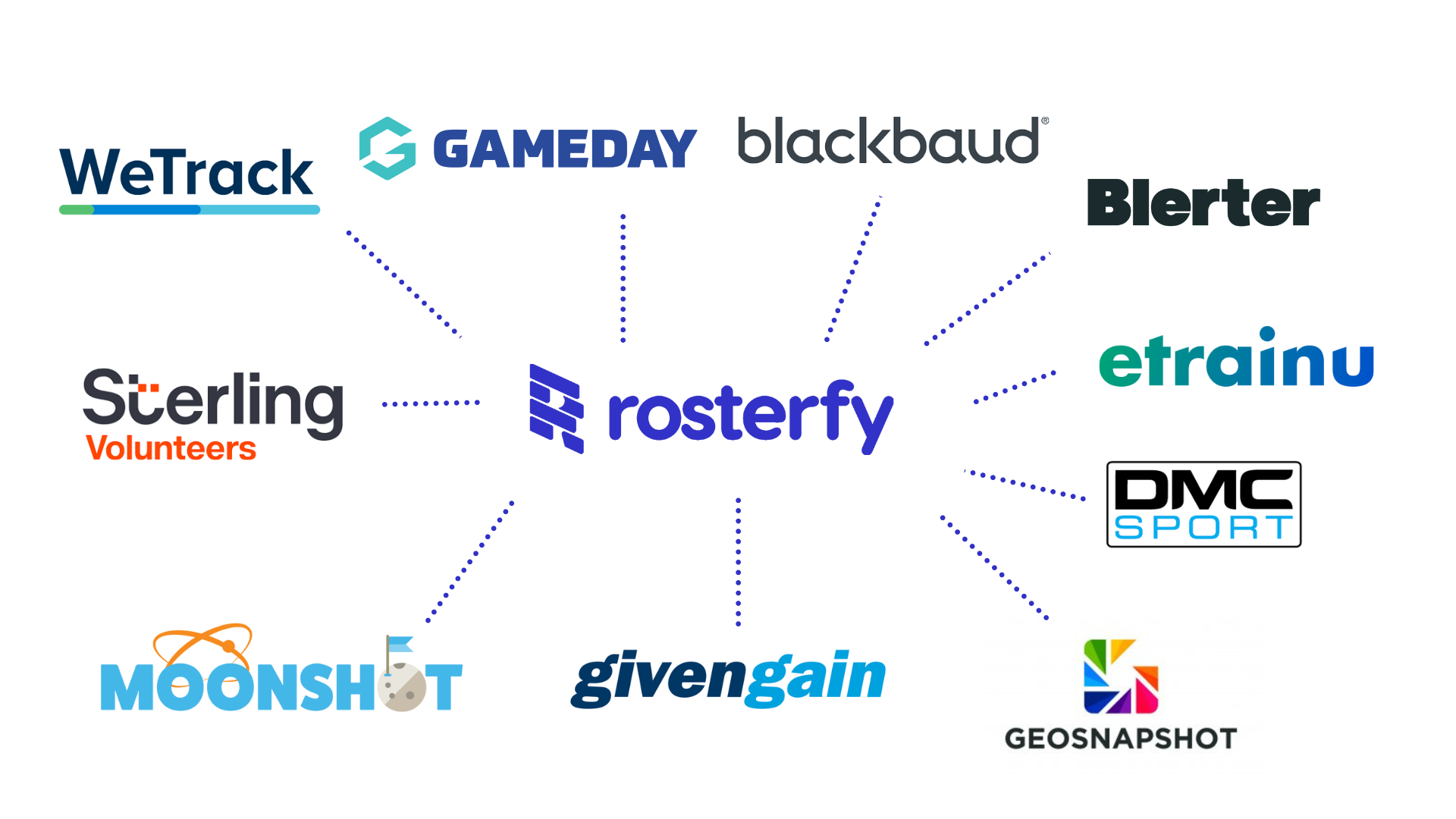 Partner Benefits
Whether you're a referral partner, technology partner or strategic partner, see your business grow with Rosterfy.


Integrations
Let Rosterfy act as an extension of your business to provide an integrated solution.


Partnered Content
Collaborate to create thought leadership content that will provide value and brand recognition for partners.


Build your brand
Increase your brand presence through our ecosystem of clients and partners throughout the world.


Best in Class
To be the best, we need to work with the best - that might just be you!
Sterling Volunteers provides a global background screening solution that meets the unique needs of non-profits, service organizations & volunteers..
Moonshot deliver staff training, recognition and engagement programmes throughout the world for best in class organizations.
Read more
WeTrack provides major events, venues, agencies & sporting federations with online solutions for event planning and delivery.

Stack Sports are the leading provider of digital solutions to national, state, grassroots and professional sporting organisations across the globe.
Read more

Sterling Volunteers provides a global background screening solution that meets the unique needs of nonprofits, service organisations & volunteers..
Read more
Want to know more? We'd love to chat.
Get in touch with our team to learn more about becoming a Rosterfy Partner.
SCHEDULE
Simplify scheduling
Track how your roster is progressing in real time with the ability to manage advanced scheduling requirements, filtering by role, qualifications, and/or location. Advanced scheduling can be used in conjunction with Rosterfy's automations function to automatically schedule based on your exact requirements.