The account setting for group leader scheduling will allow a group leader that also is a shift leader to add their group members to a shift that is visible to their group.
Once this has been setup the group leader will be able to view shifts that they have been allowed to manage.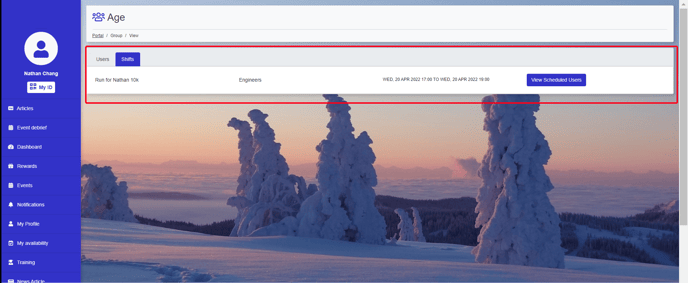 Additionally they will be able to view the total number of users that can be assigned to the shift and control who is rostered.

Anyone that is added to the shift will be assigned with default shift status that is set and will trigger the automation Event shift - Apply to send confirmation email or any other actions associated with that task.
Note: If there is further permissions that are required by the group leader, you can consider creating a custom permission role.