BETTER VOLUNTEER MANAGEMENT
Automate Your Volunteer Management
Rosterfy helps you reduce your admin and automate more of what you do every day.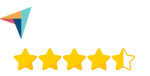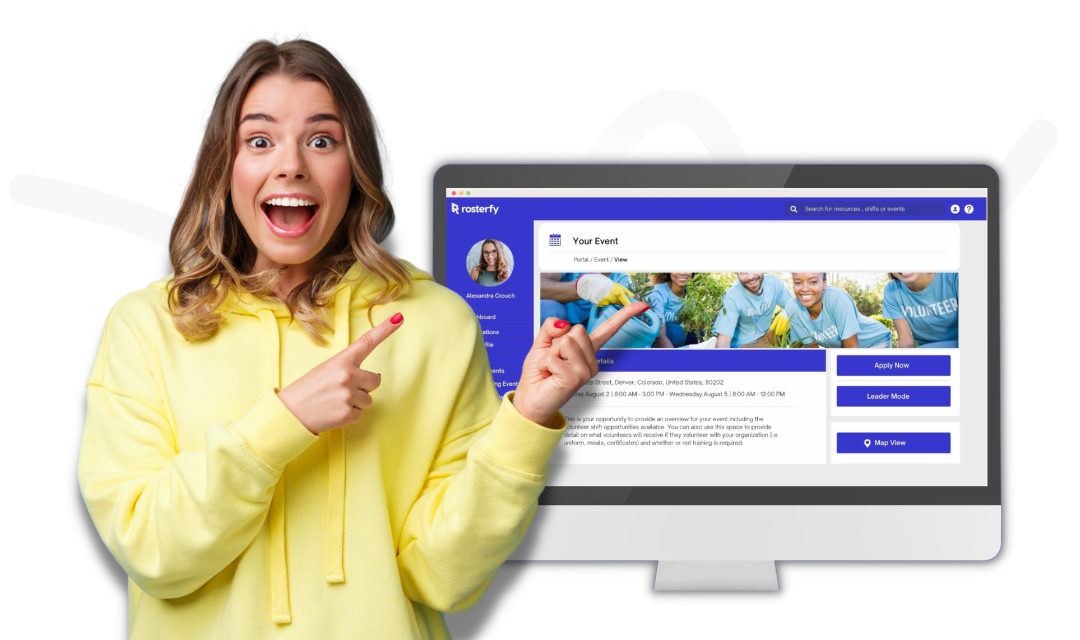 Over 1 million volunteers are managed through Rosterfy every year
MAKE AN IMPRESSION
Bring Volunteer Management to Life
Rosterfy is optimized for use on mobile, empowering volunteers to search and apply for shifts.
Administrators can also send notifications via SMS, making it simple for volunteers to receive an alert and complete a task, all within minutes.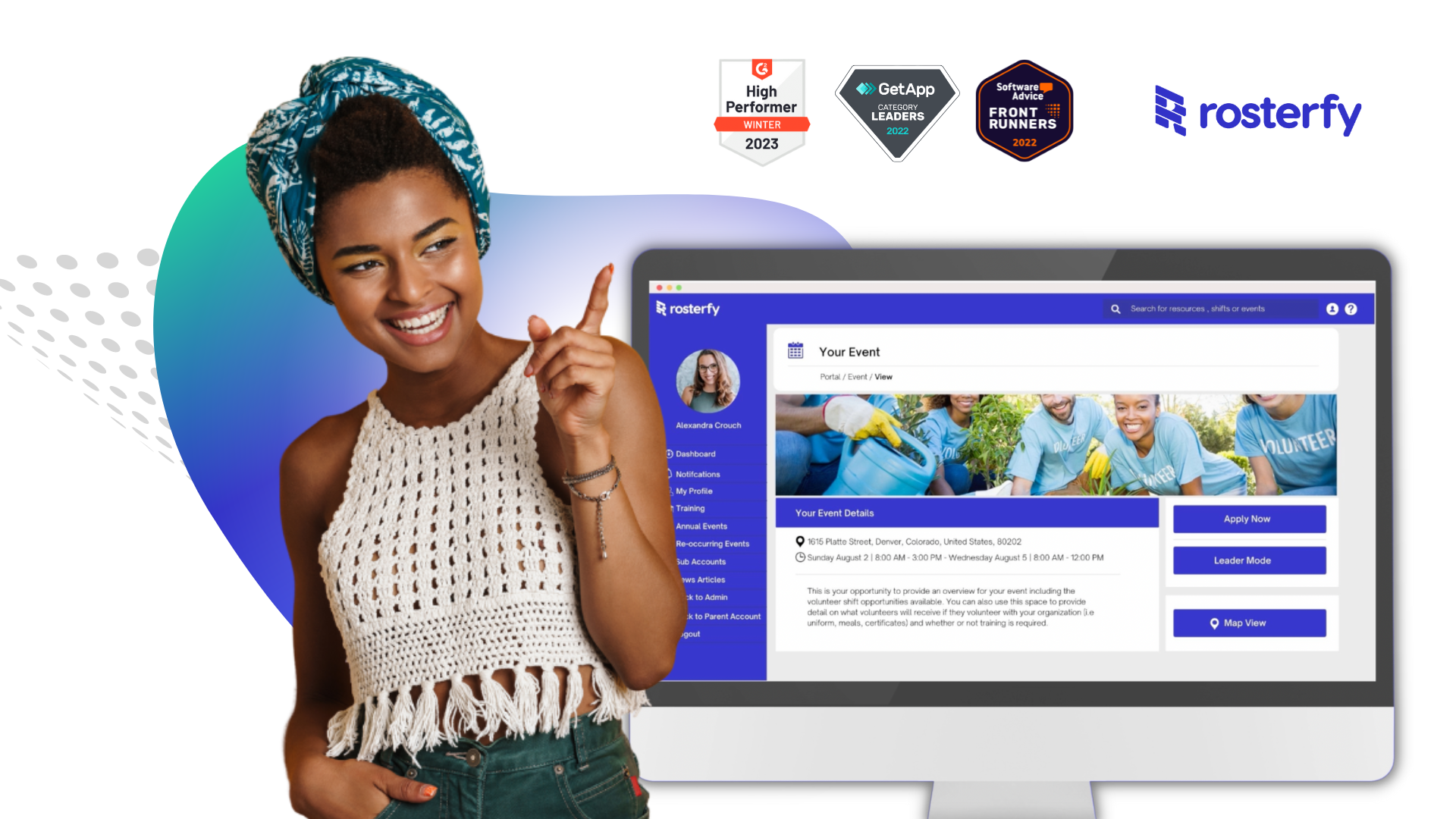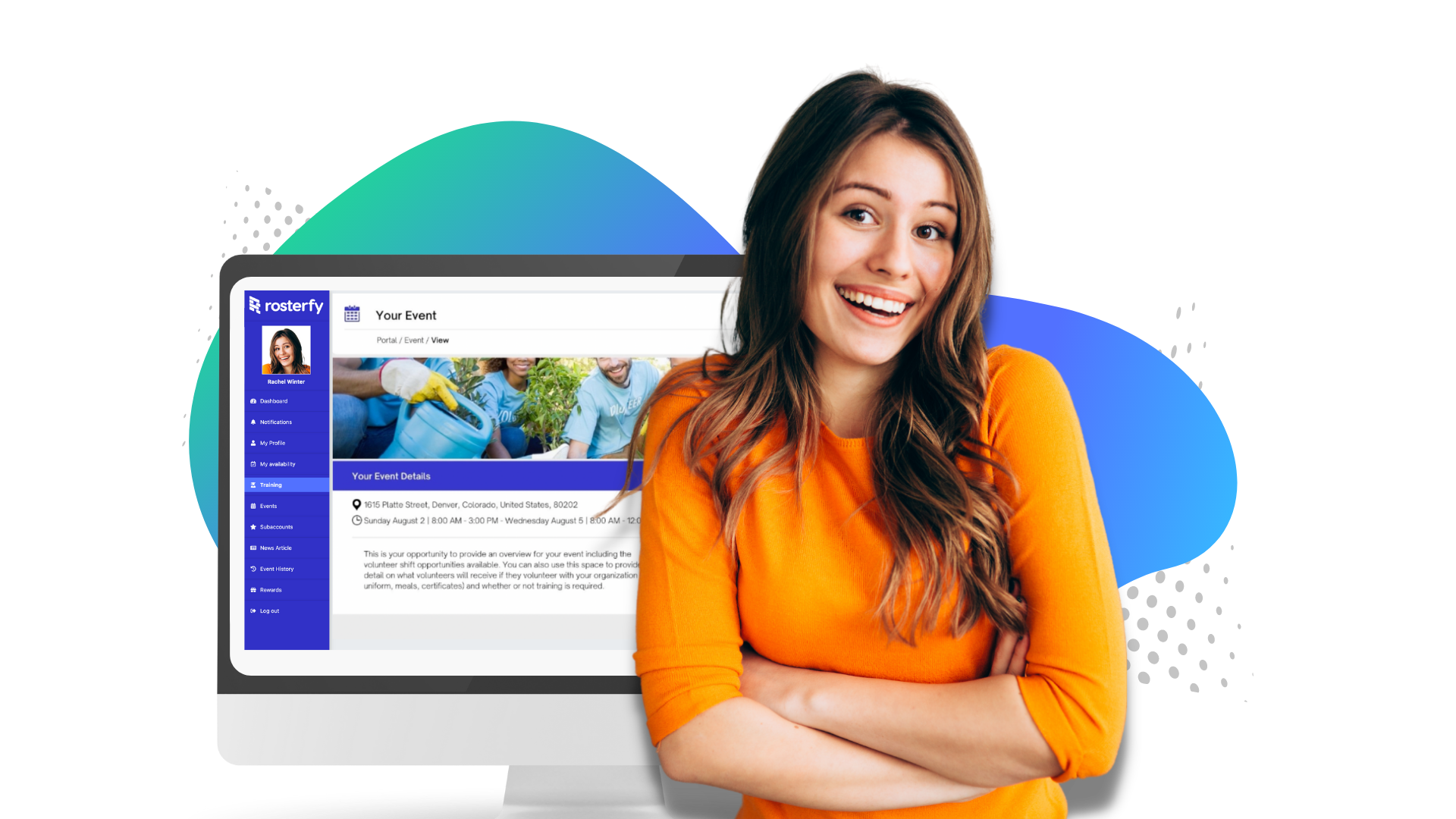 MEET EXPECTATIONS
Modernize Your Volunteering Experience
Real-time and on-demand information about their volunteering profile is the minimum expectation.
Keep up with the modern demands of volunteering by using Rosterfy's volunteer portal to help you deliver an engaging experience.
Reasons why Rosterfy is your perfect choice
Rosterfy's automation features help decrease the time spent on manual processes.
Better processes and improved communication will increase your attendance rates.
Rosterfy integrates with many of the tools you use every day, simplifying how you work.
From day one and every day after, we're here to help you succeed.
"We love the flexibility of Rosterfy. Finding a provider that could cost-effectively and efficiently help us manage volunteers was exhausting... until we found Rosterfy. The support has been amazing, it's personal and well-informed, it's lived up to all it promised to be."
SEE FOR YOURSELF
A Quick Tour
Rosterfy will help you control your day-to-day tasks with automated workflows - whether you have 500 volunteers or 500,000!
Here's a quick tour of the platform so you can see for yourself.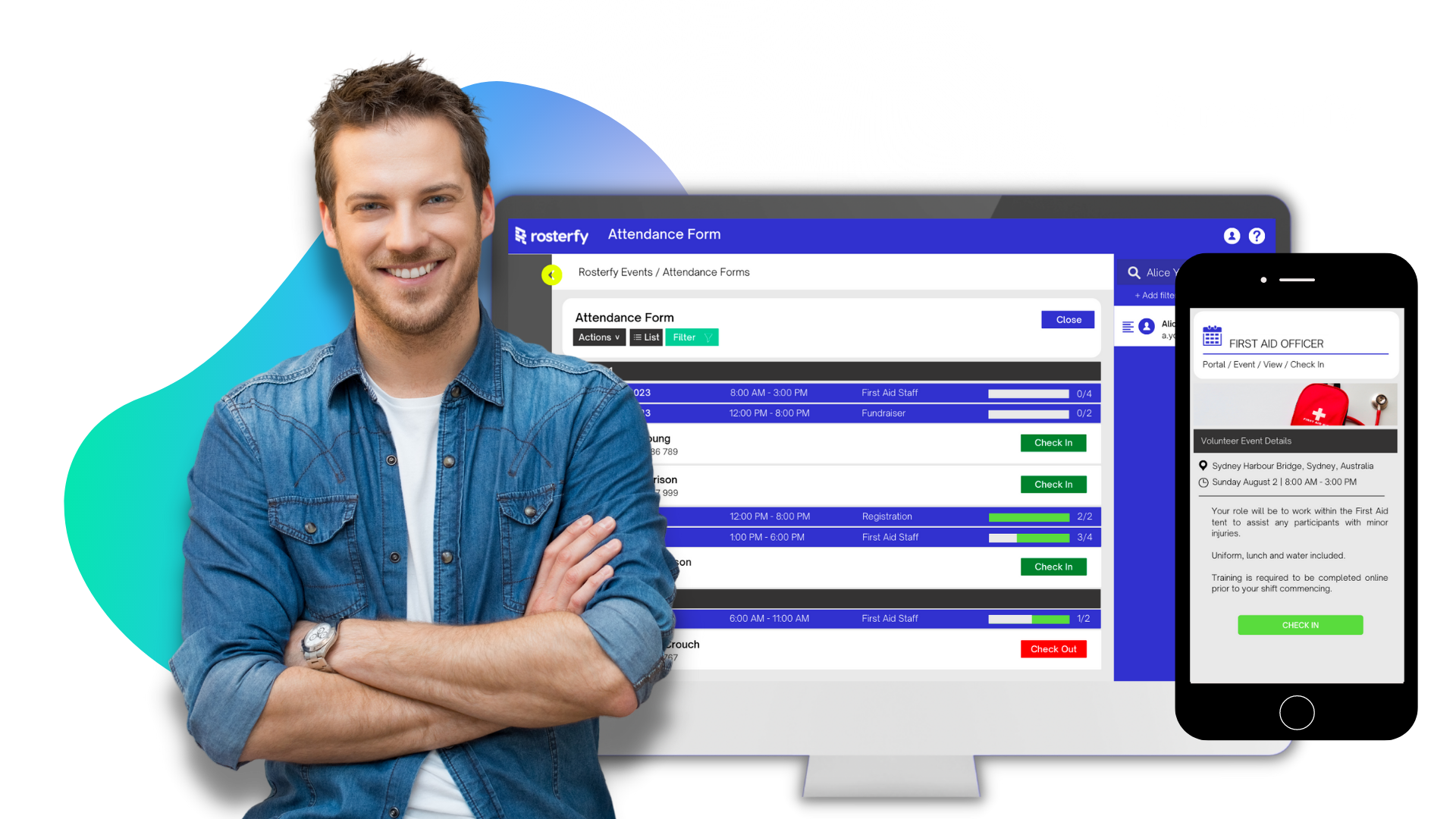 WANT A ONE TO ONE DEMO?
Speak to One of Our Team Members
Improve the quality of your volunteer program by ensuring a consistent and engaging experience.
AUTOMATE MORE
Spend Less Time on Admin
Rosterfy helps you easily set up automated tasks so you can cut down the endless emails, text messages and shift management.
We help you spend less time on admin and more time supporting your cause or putting on a great event.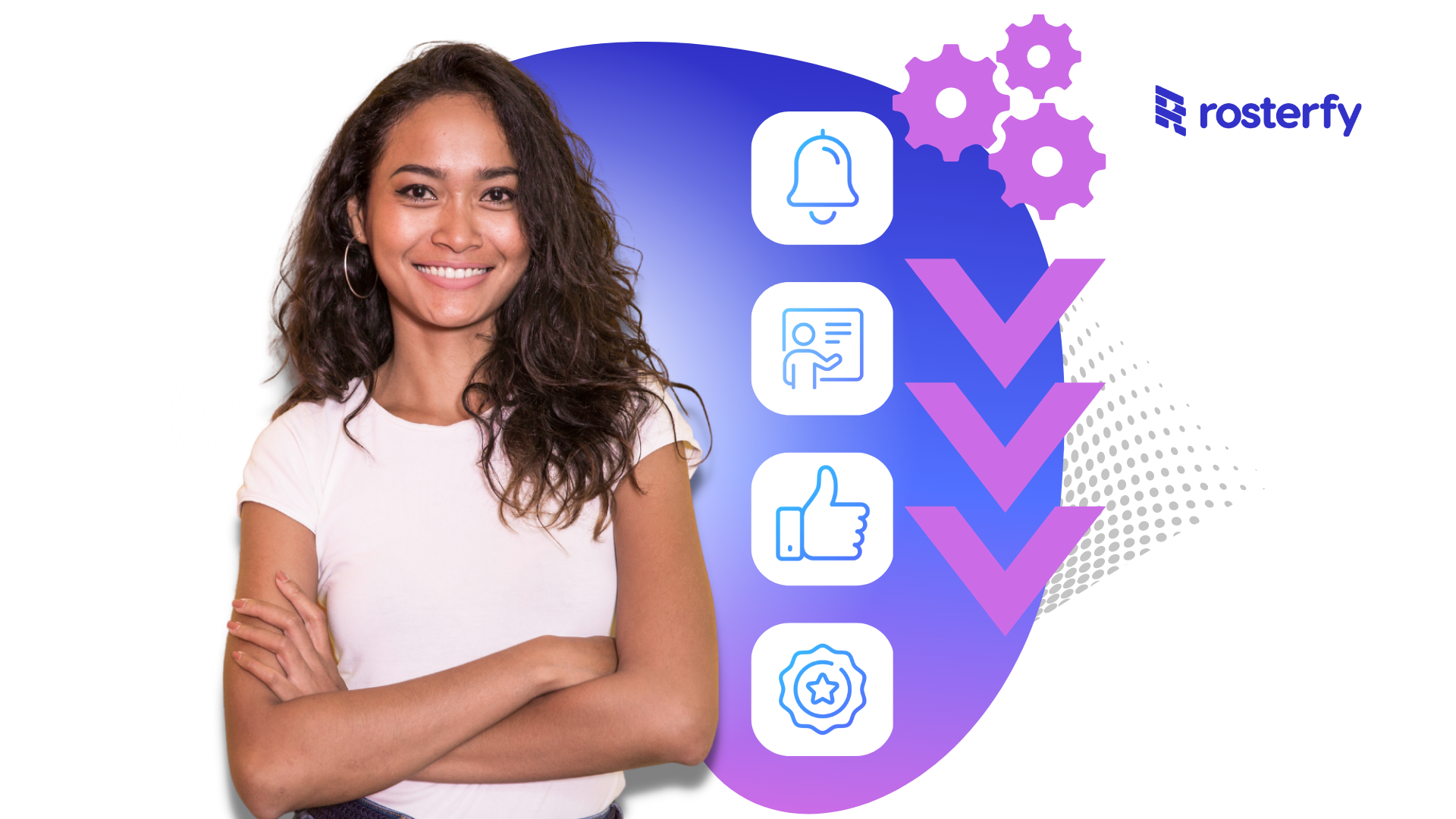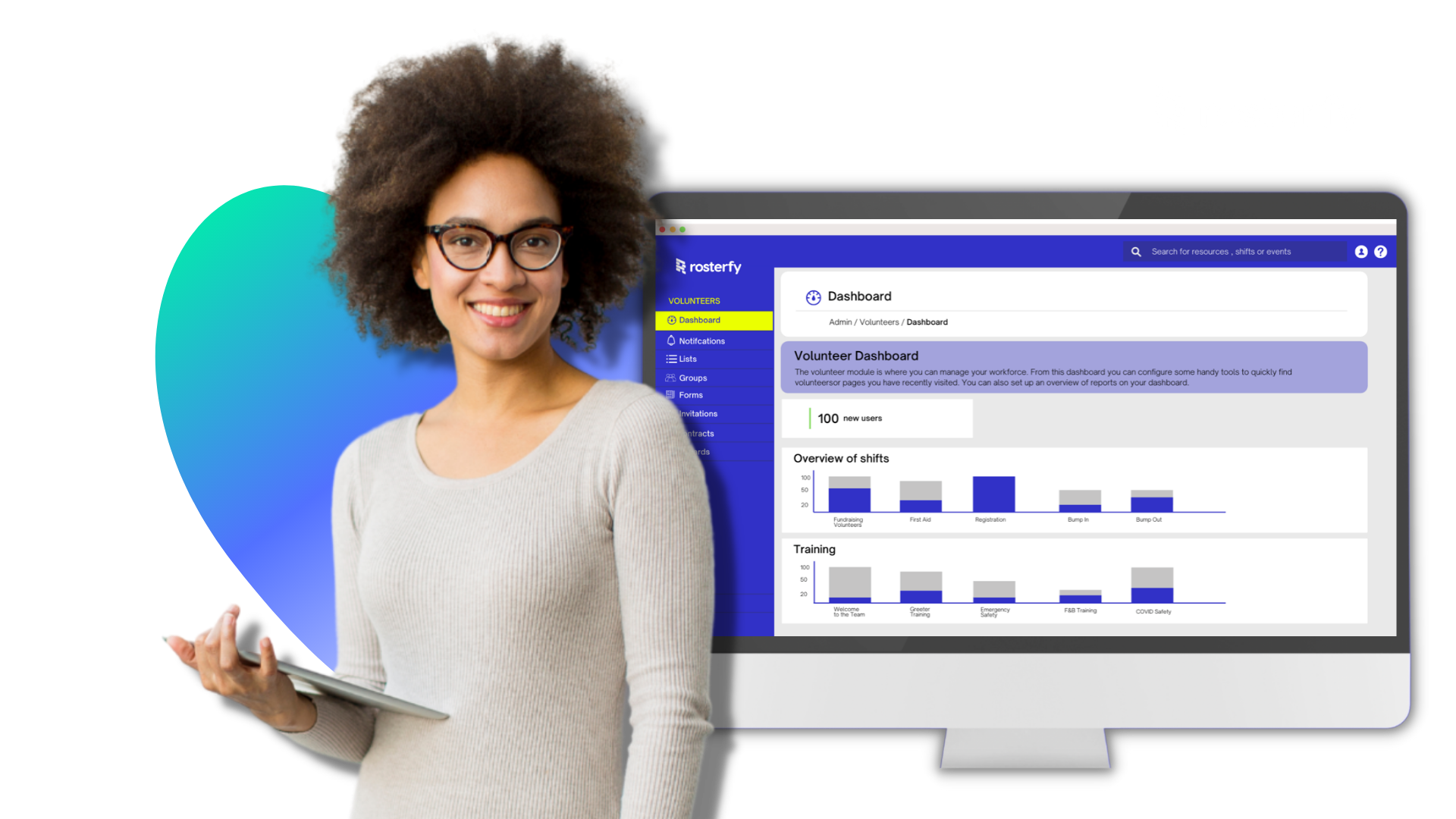 OPERATIONAL VISIBILITY
Let Insights Inspire You
Stop working in the dark and start gathering and using more insights to help you make better decisions to support your cause.
You can take control of your reporting the way you want. Having real-time reporting allows you to make important decisions and plan for the future.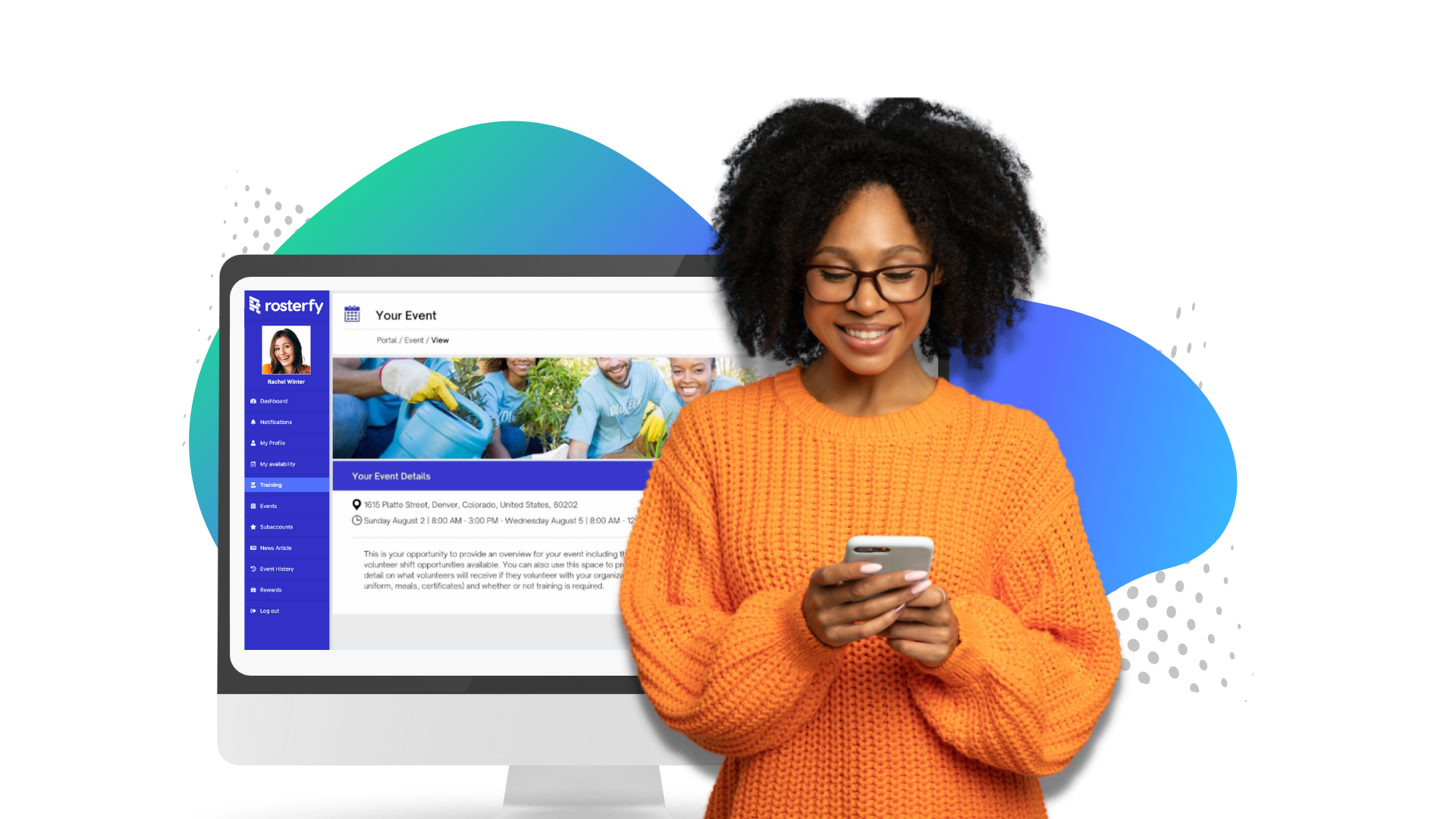 PEACE OF MIND
No More Sleepless Nights
Keep your volunteers engaged and informed with automated communications. Notify them of any changes or updates to their shifts hassle-free.