Online Training & Inductions
Easily create your own volunteer training and Induction programs
Online training & inductions
Provide your volunteers and staff with the training they need to succeed at their role through Rosterfy's inbuilt training modules. and inductions
Create your own custom quizzes with multiple choice options that can include images, videos and PDFs and set benchmarks to pass training based on internal measures.
Rosterfy's automations functionality can also be used alongside training modules and inductions to ensure notifications, reminders and next step triggers are activated to ensure a seamless experience from start to finish.
Upskill your workforce & increase compliance using online training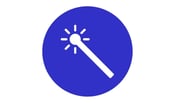 Create your own unique online training modules and inductions, including SCORM files, videos, images & PDFs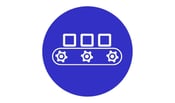 Harness automations to help progress volunteers through training including notifications and next steps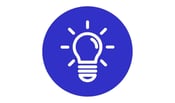 Utilize Rosterfy's in-built training modules or integrate with third party training providers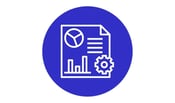 Keep track of the status of training through custom reports and live dashboards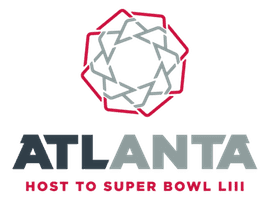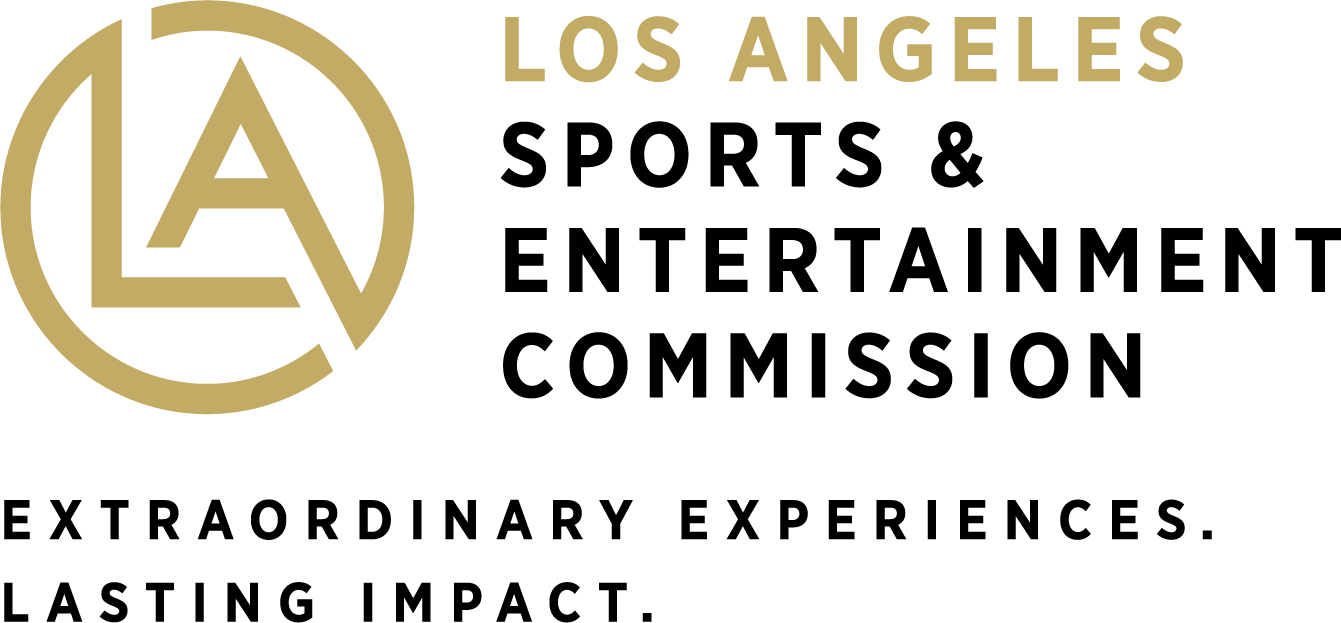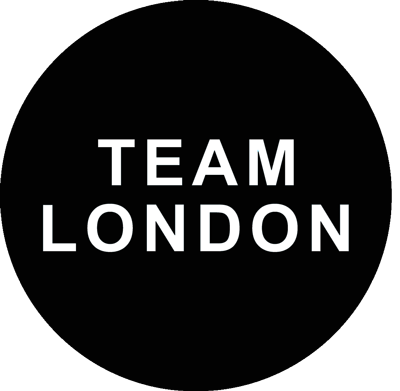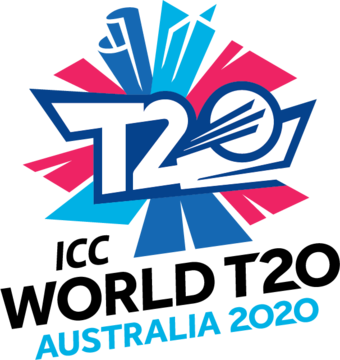 Automate your training workflow
Rosterfy enables you to automate your end to end training. From custom communications in the form of reminders and next steps emails through to progressing volunteers and unlocking additional training opportunities once key milestones are achieved, Rosterfy enables you to replace manual processes with automations.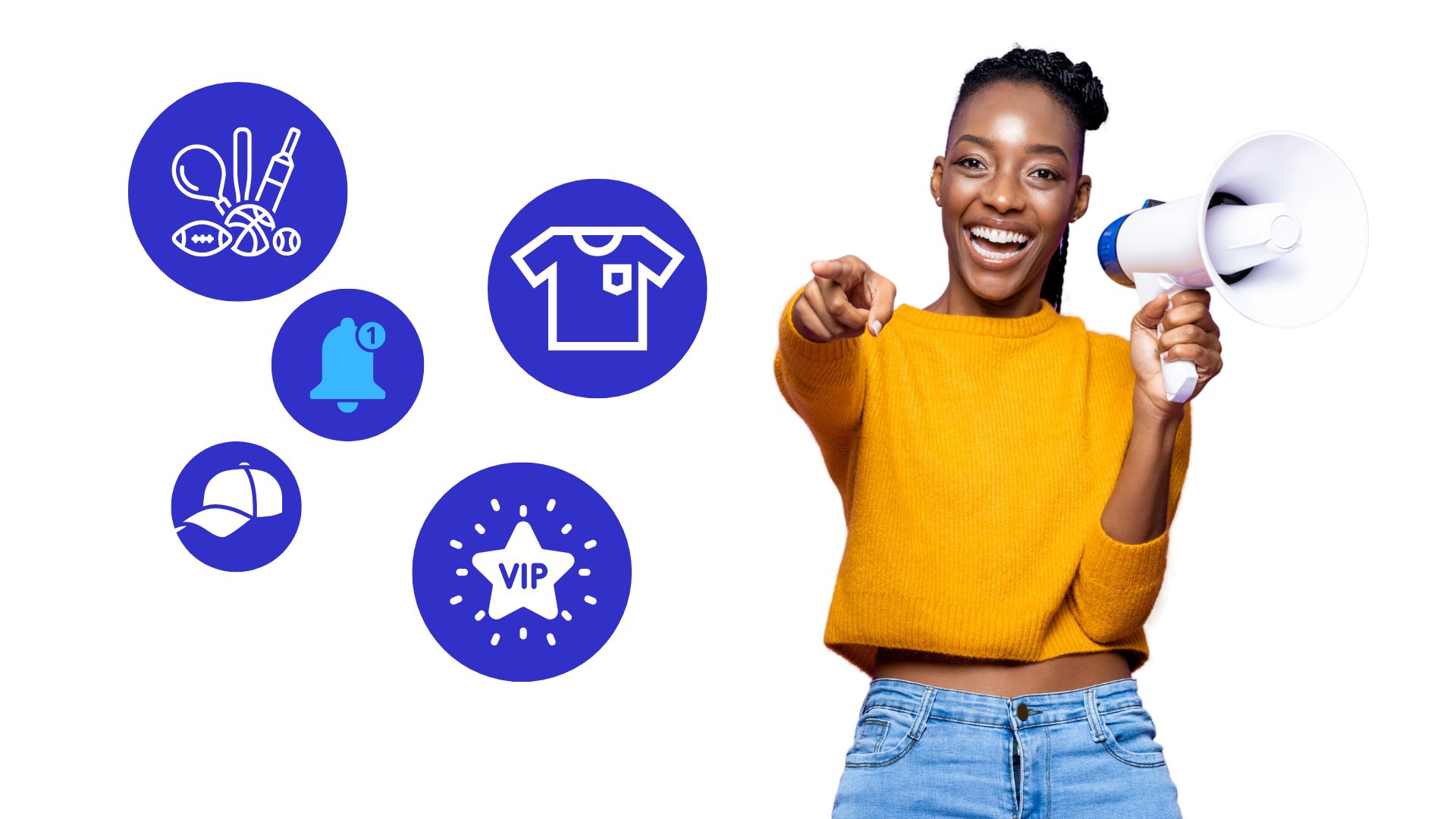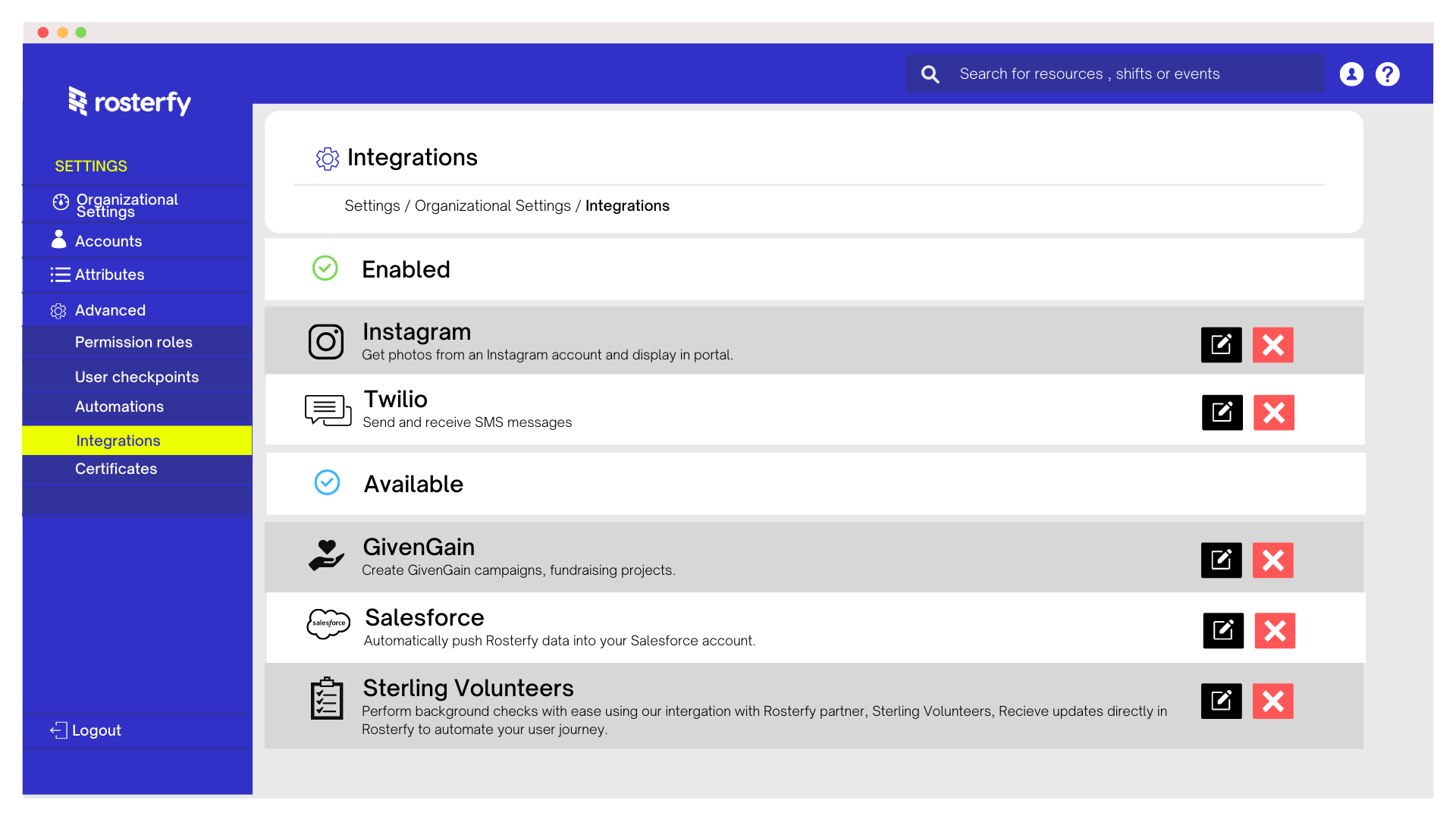 Integrate with your favourite platforms
Rosterfy can integrate with a number of tools to ensure that your volunteer and paid workforce management is seamless from start to finish.
Work with someone already? Rosterfy can help you integrate with your existing training provider to ensure you have everything in the one place.
Upload existing SCORM Files to Rosterfy
Rosterfy allows you to add SCORM Files to your training modules, making it simple for you to get started training your volunteers.
Set expiry dates and automatic reminders for learning modules that need to be repeated annually to ensure that your volunteers are always up to date with their training.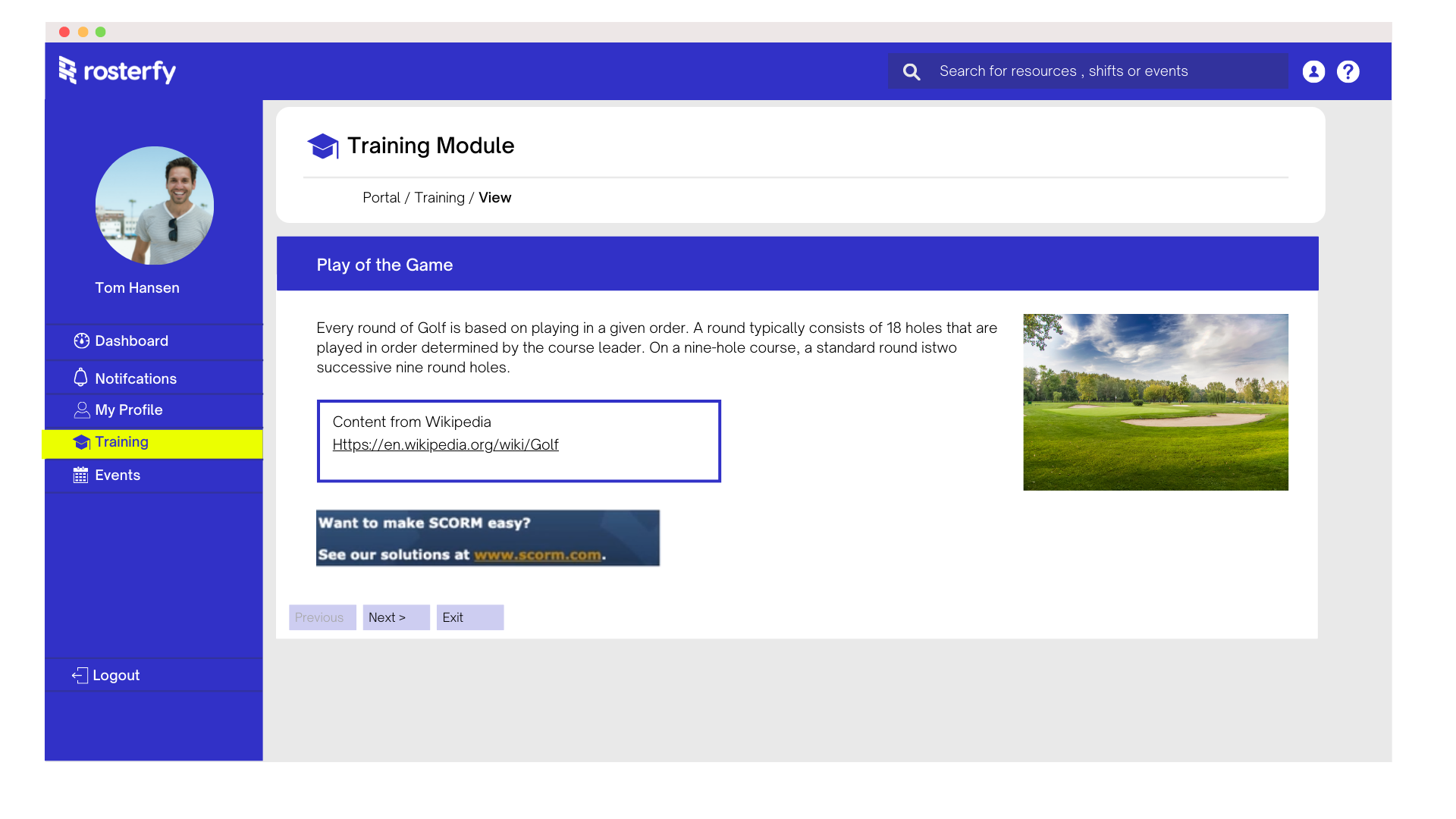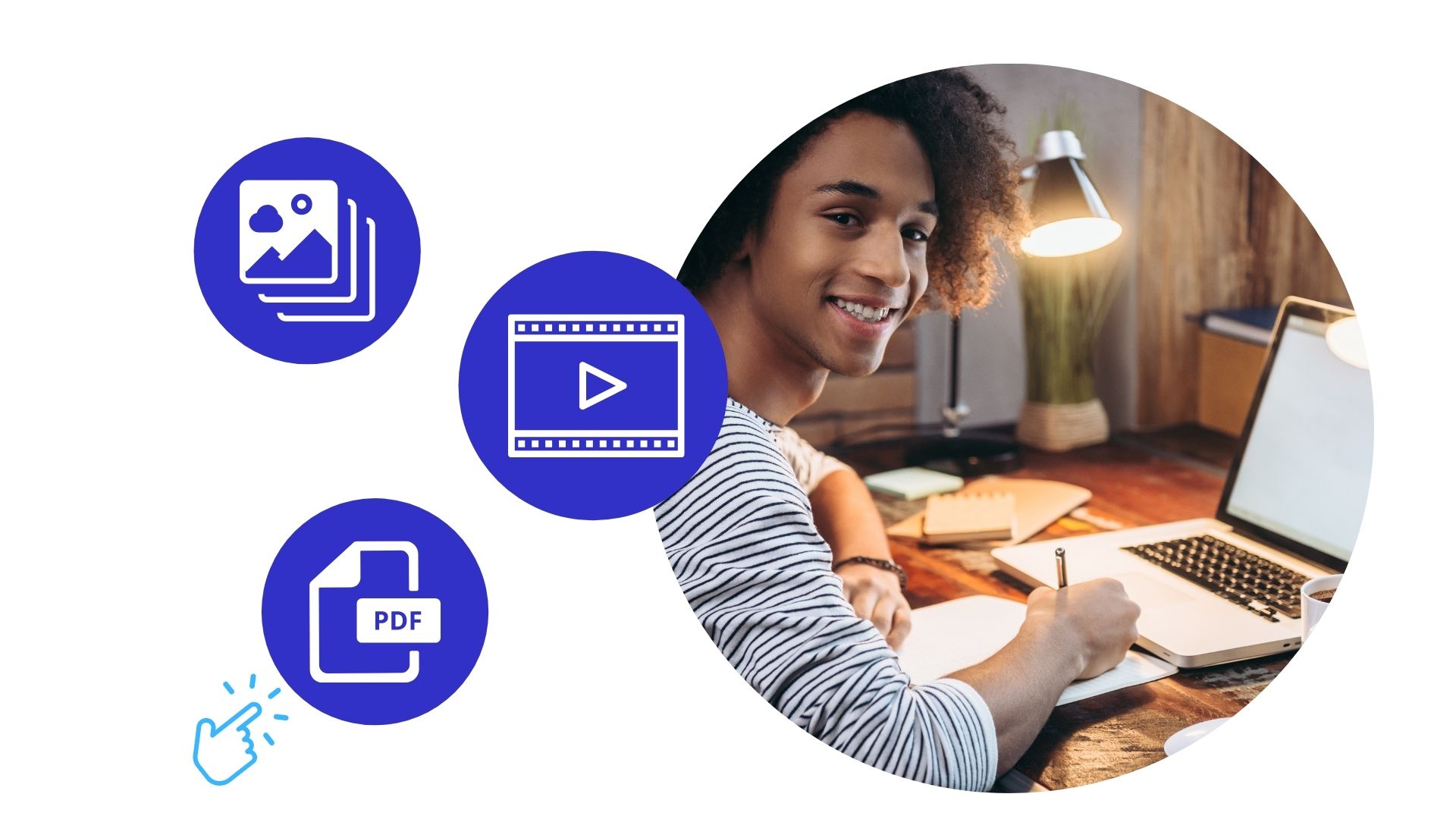 Make it your own
Create your training and induction modules the way that you want with the ability to add your own videos, images, PDF's and SCORM files to ensure maximum volunteer engagement.
Include a tour of the venue via video, create custom multiple choice questions and provide additional reading material to ensure that your training is memorable and engaging.
Keen to learn more?
Book a demo with our Sales team to better understand how Rosterfy can work for you.
Recognize with auto certificates
Utilize Rosterfy's checkpoints functionality to automatically send personalized certificates once training is successfully completed.
Providing a great central resource for completed training, volunteers can access their training certificates when applying for jobs to showcase their relevant training and experience.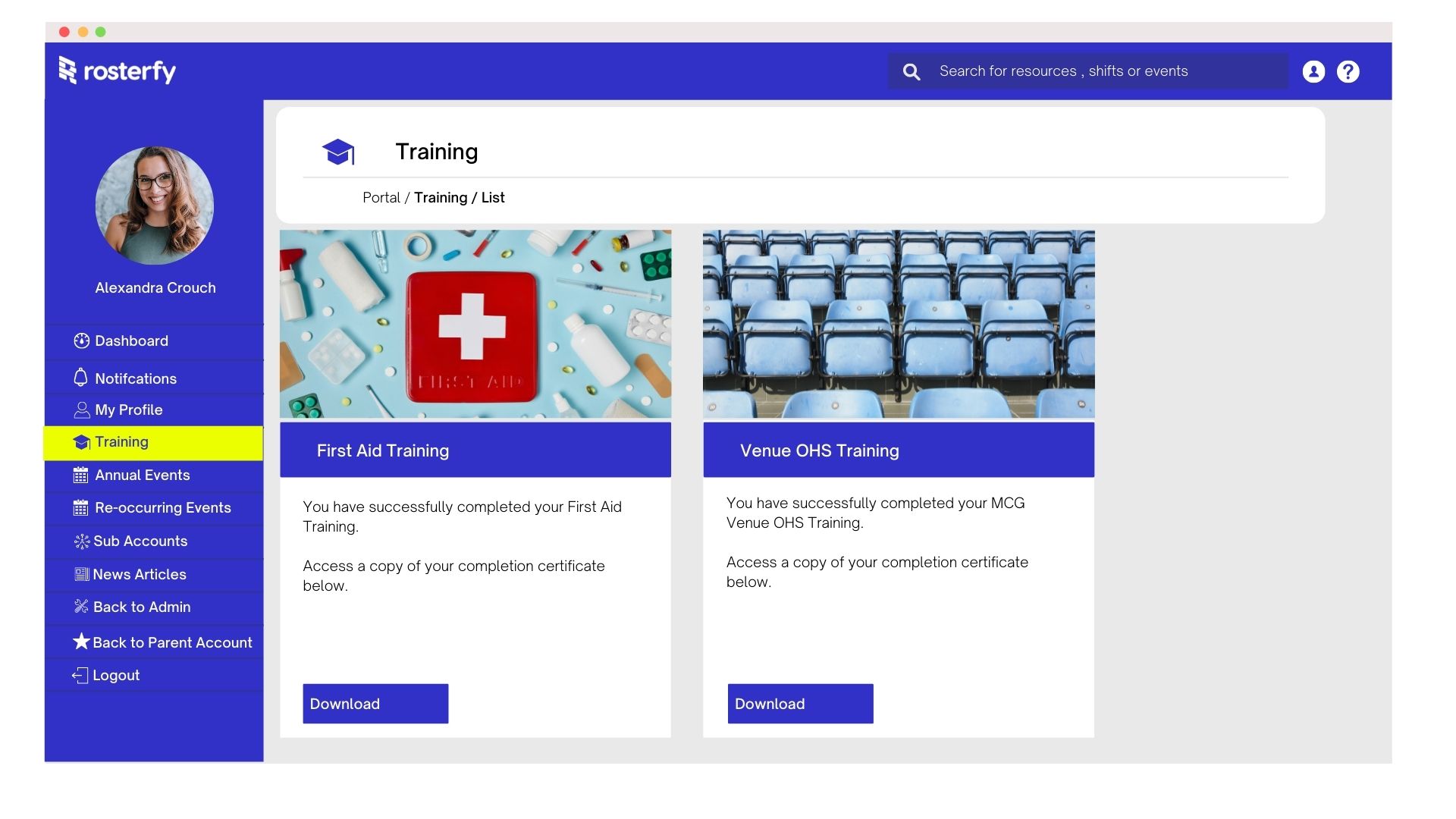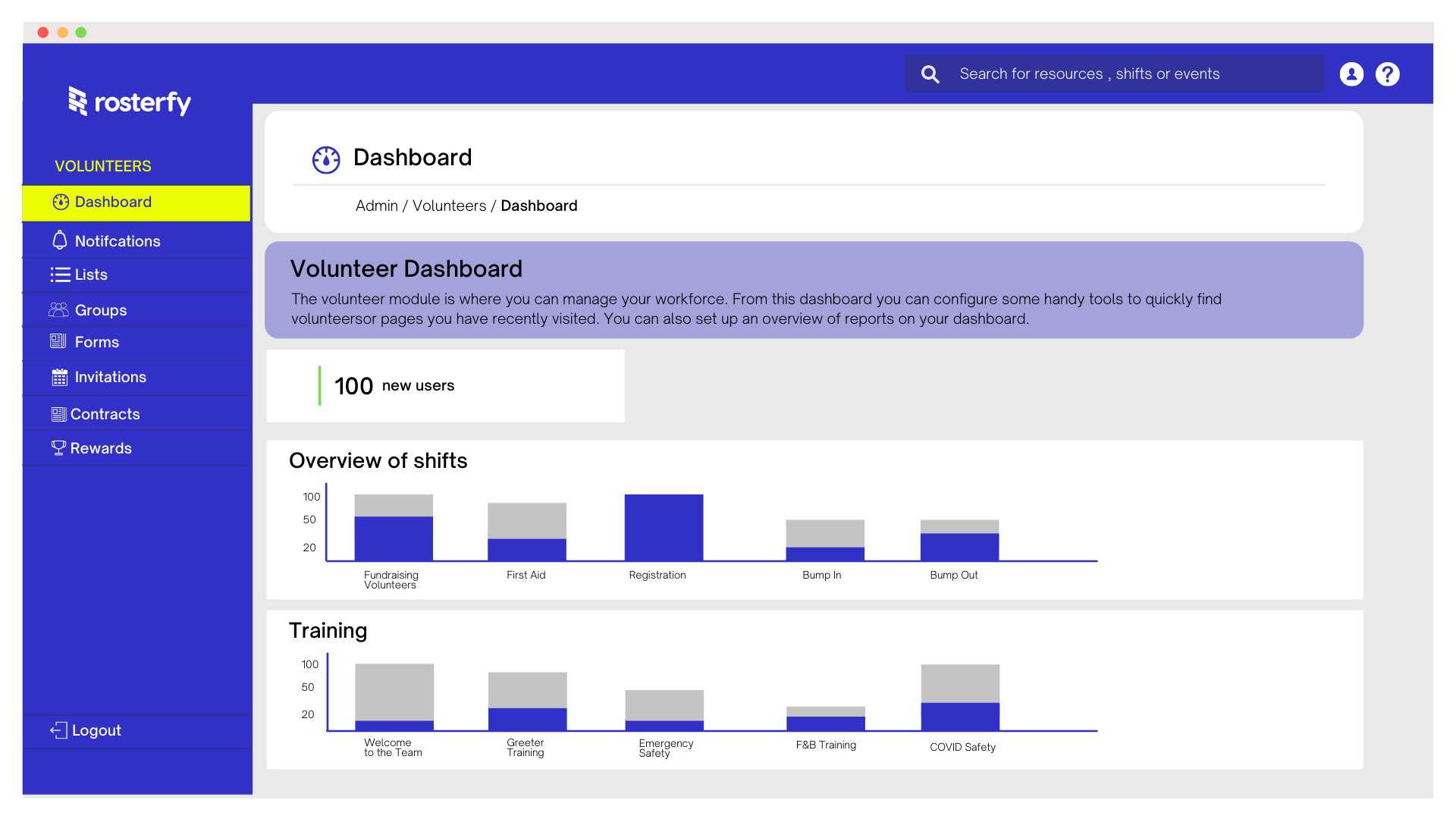 Track training progress
Understand who has and hasn't completed training and react accordingly. Utilize Rosterfy's custom reports and dashboards to track training progress in real time, allowing time for follow ups and reminders.
Volunteer Training & Induction Software - FAQs
Can I create my own custom training and inductions using Rosterfy including videos, images and quizzes?
Yes. Rosterfy allows you to create your own training and induction models to ensure that you get the most out of your volunteers. Create quizzes including multiple choice and add your own videos, images and branding to make training engaging and reflective of your brand.
Is there a maximum number of training modules I can create?
You can create as many training inductions as you need within Rosterfy, with no limitations.
Can I track the status of completed training?
Yes. Rosterfy allows you to track the status of completed training against a group, event or individual. You can add training reports to your Dashboards to ensure complete oversight in a centralized location.
Which types of organizations is Rosterfy suitable for?
Can I create training certificates?
Rosterfy enables administrators to create their own custom certificates to send to volunteers once training is completed. These training certificates can be built as a check point so that they are automatically sent when a volunteer completes their training.
Volunteers can access all certificates within their portal also.
Does Rosterfy integrate with other systems?
Yes we currently integrate with third party platforms and the list continues to grow. To view our current integrations, please our Integrations page for more information.
Can you automatically progress volunteers through training?
Yes! Use our automations functionality to set Checkpoints, which will automatically process volunteers through training modules. This automation process can be coupled with communications to ensure volunteers are kept in the know.
Want to see Rosterfy in action?
Get in touch with our sales team to request a demo.
"Incredible software - Efficient and effective"
"We use Rosterfy on a daily basis and it makes our job 100x easier and more efficient. Rosterfy is easy to navigate and extremely clear on what features it provides in the navigation menu. The support you receive from Rosterfy is one of the best I have received when submitting a request for improvement - they always reply within 24 hours (usually much sooner)."
ANNIE T, DIRECTOR OF VOLUNTEERS