Everything you need in one place
Find, retain and engage committed volunteers with robust nonprofit volunteer management software, powered by Rosterfy.
Rosterfy helps your nonprofit organisation to:
Replace manual processes with automation.
Create and send personalised communications.
Reward and recognise your volunteers.
Scale up or down depending on your needs.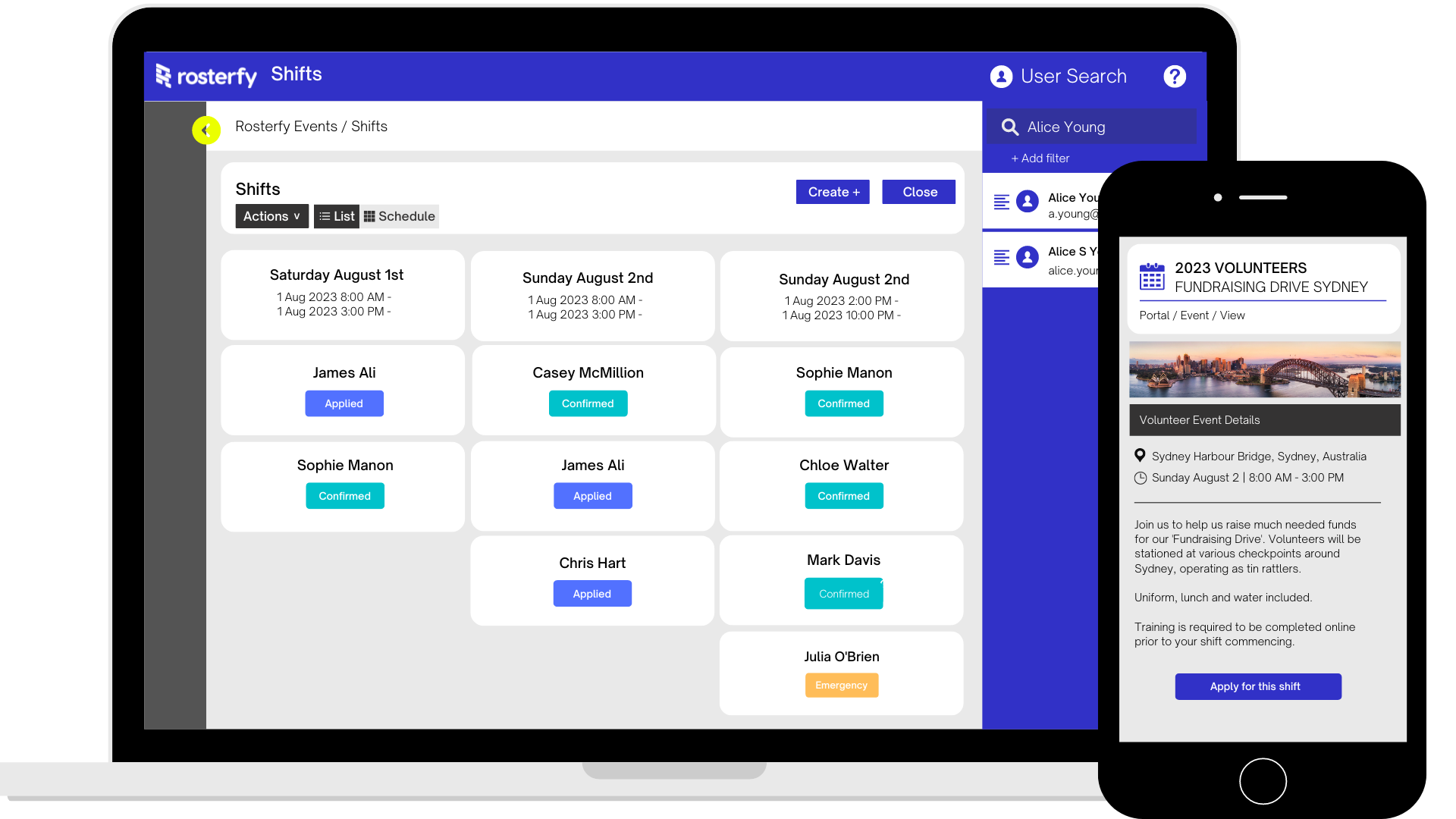 We help charities big and small to manage their volunteers
You depend on volunteer engagement to push your organisation forward; we are the volunteer management solution you need to operate efficiently, ensure maximum engagement and retention and drive donor relations and fundraising.


Recruit the right supporters
Create custom registration forms that allow you to segment and select volunteers specific to your requirements.


Engage and retain volunteers
Empower volunteers to take ownership of their volunteer experience using our user friendly portals.


Reward and recognise volunteers
What's hard work without recognition? Acknowledge volunteer achievements and contributions while encouraging an ongoing commitment to reach certain milestones with your nonprofit.
INTEGRATIONS
Integrate new software without the heavy lift
You need a platform that can integrate with the programs you already have in place. Rosterfy software can save you a lot of time and donor dollars, with a seamless integration platform that's easy to use.
Some integrations include:
Dynamics
Salesforce
Blackbaud
SAP Litmos
Userway
Instagram
GivenGain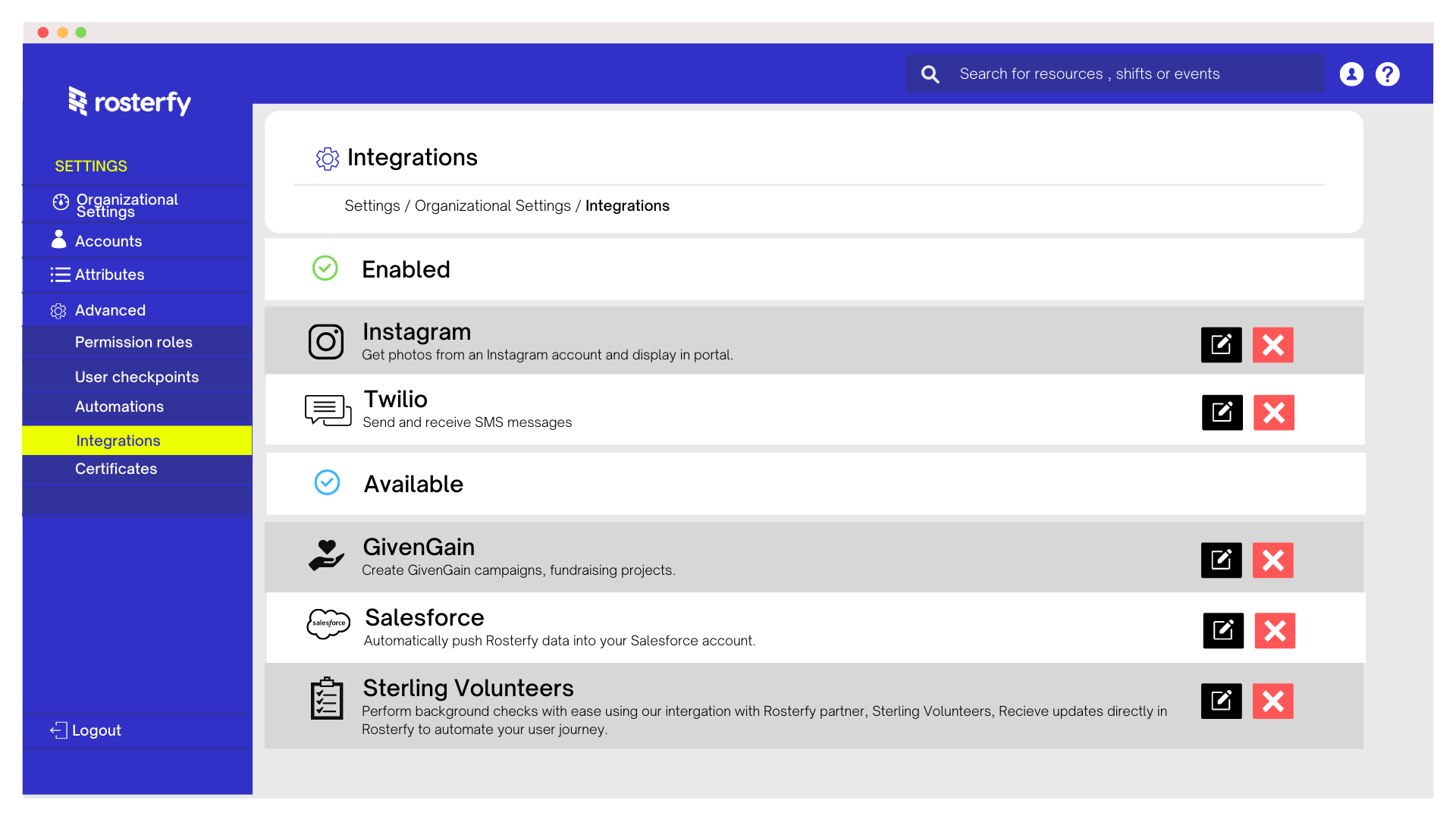 Tailored to your nonprofit
We work with you to learn and customise the platform for your unique program. From small start-ups to large charities, we can accommodate your needs.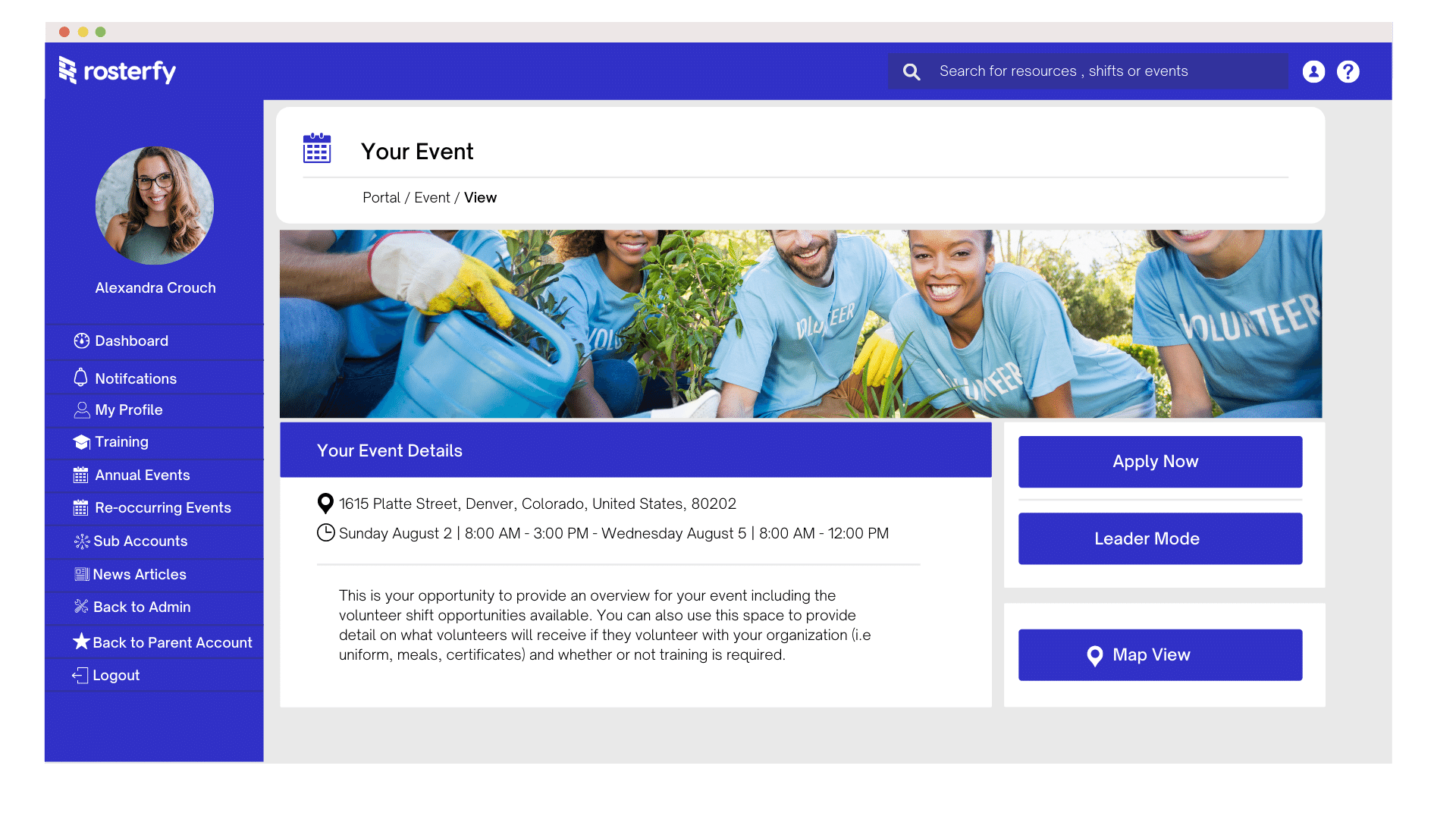 Less admin. More time spent supporting your cause.
Volunteer management software for non profits & churches.
Automation helps cut down on manual processes and spreadsheets so you can focus on the next big thing.
Rosterfy database management can:
Schedule volunteers across various locations.
Pinpoint volunteers with specific skills for certain shifts or events.
Track and optimise your volunteer program.
Reduce no-shows via automated emails, SMS and mobile app notifications.
Manage check-in and out onsite or remotely.
Improve operations reporting and visibility.
Track volunteer time and volunteer shift attendance.
Acknowledgement goes a long way
Reward and recognise your volunteers.
Give your star volunteers a pat on the back — virtually or literally! We've set up a rewards engagement tool so you can customise a rewards program based on volunteer accomplishments, milestones and continued support.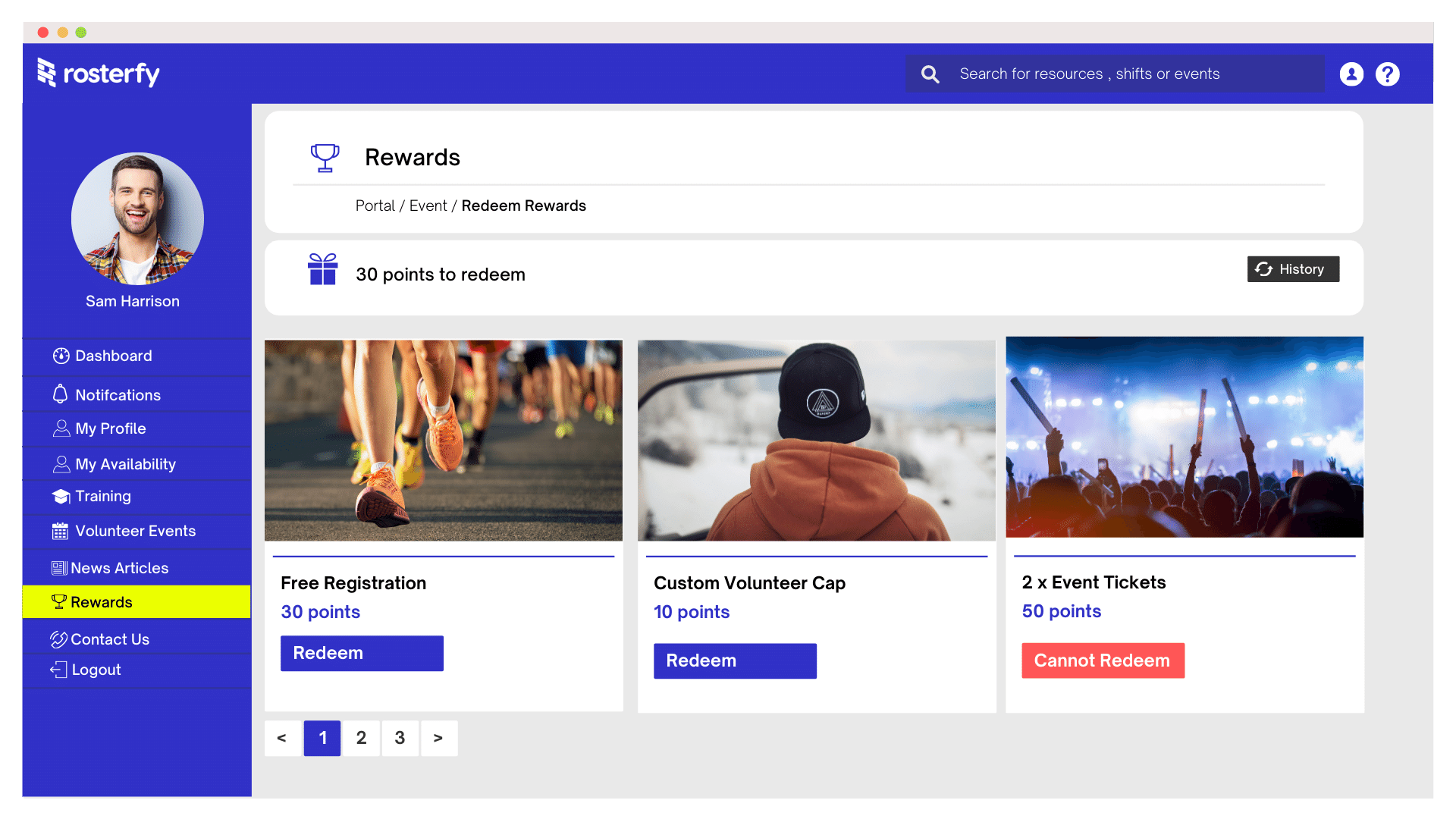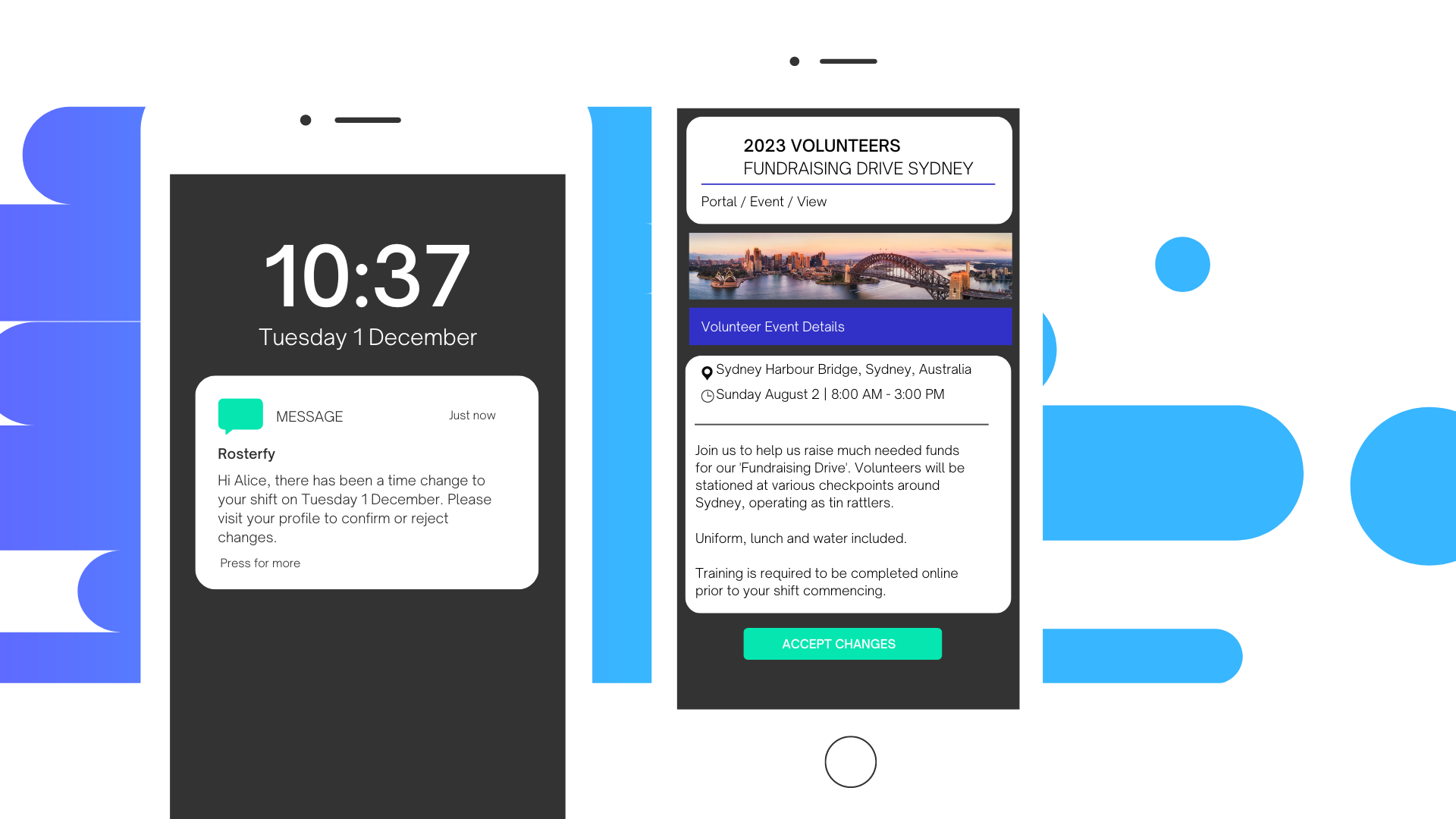 Reduce confusion
Communicate and engage with your nonprofit's volunteers
Nothing is better than being on the same page with each and every one of your volunteers. With our in-built communication features, you can send out reminders, onboarding videos, invites, briefings and more through any channel your volunteers engage on.
Who is best for the job?
Ensure the right volunteer for the right role
Rosterfy allows you to segment your volunteers based on their skills, credentials availability and geographic location to ensure that you attract the right volunteers each and every time.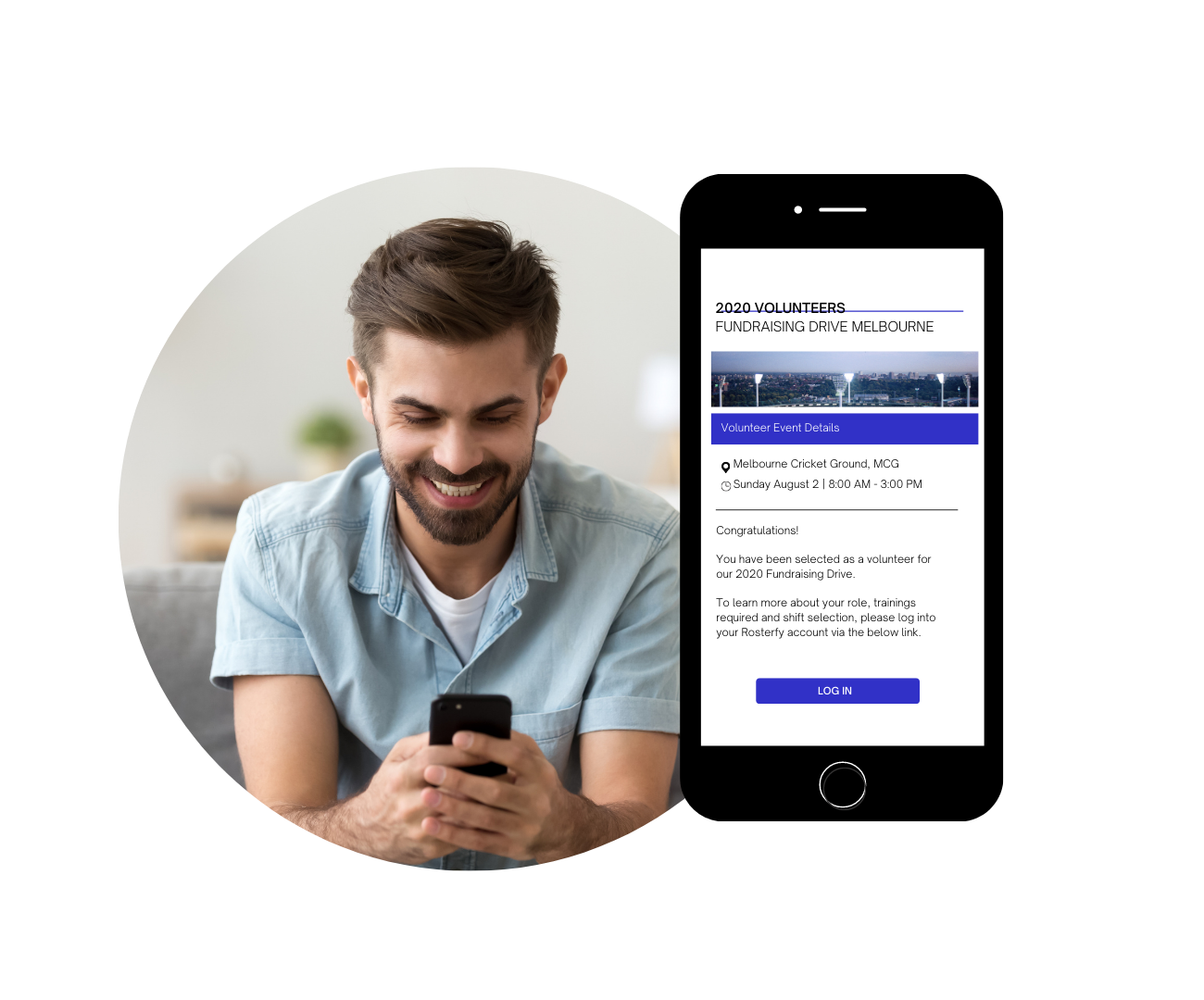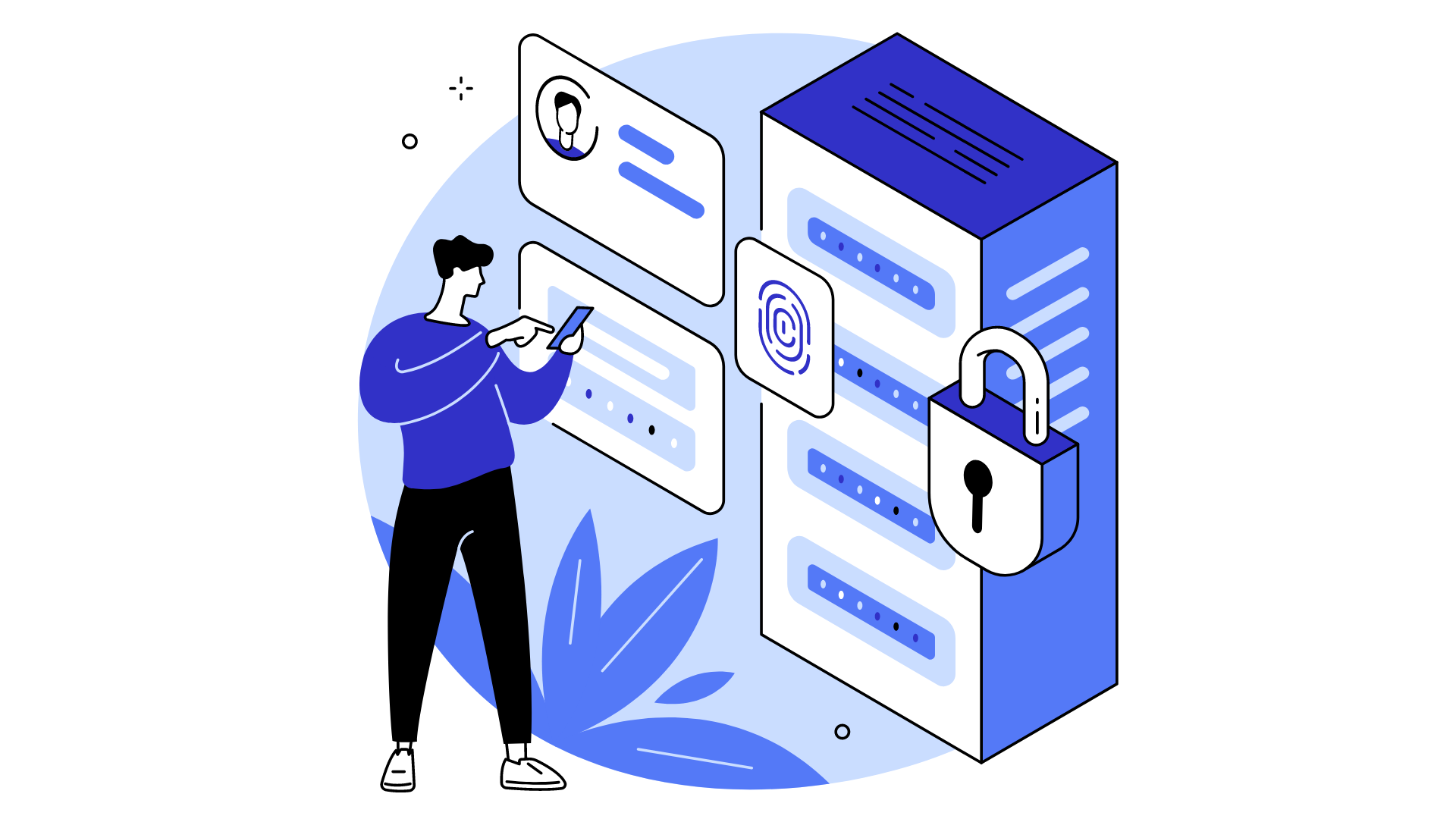 Better security, happier teams
Security and online compliance
Online security not only protects the data collected by your nonprofit or not-for-profit, but also puts potential volunteers' minds at ease. Our information security compliance is ISO 27001 certified, which ensures both our internal and external systems are scanned for vulnerabilities. All administrator access requires multi-factor authentication, and employees accessing our environment are required to use an approved VPN solution.
Customer Case Studies - Nonprofits
Want to see Rosterfy in action? Volunteer engagement and managing volunteer activity tracking don't have to be time-consuming. Check out how we've solved challenges for our customers across multiple nonprofit verticals.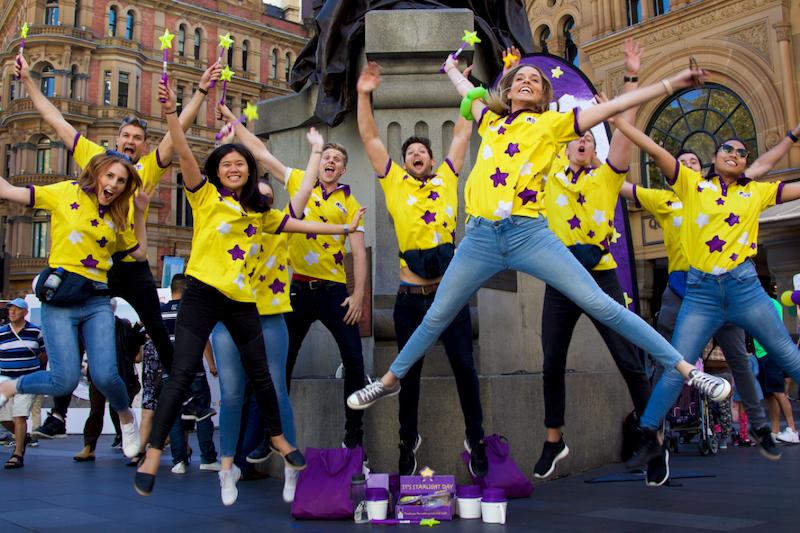 "Rosterfy has allowed me to manage the recruitment and volunteer journey with its super-efficient and easy to use functions. Without Rosterfy, I would not be able to supply and engage with the high volume of volunteers I have the pleasure of working with now."
CHRISTINE GEHA, VOLUNTEER ADVISOR, STARLIGHT CHILDREN'S FOUNDATION

"Rosterfy has changed the face of how we run Daffodil Day. It enables us to manage the volunteers en-masse in a way that keeps them feeling loved. Managing 1,600 to 1,800 people on spreadsheets didn't give our volunteer team any capacity to look at the volunteering experience - it was all focused on the act of rostering.
We can retain our volunteer database year-on-year because we've improved the technology, their experiences and their training - it's made our lives so much easier."
JACINTA WEBSTER, HEAD OF VOLUNTEERS, CANCER COUNCIL VICTORIA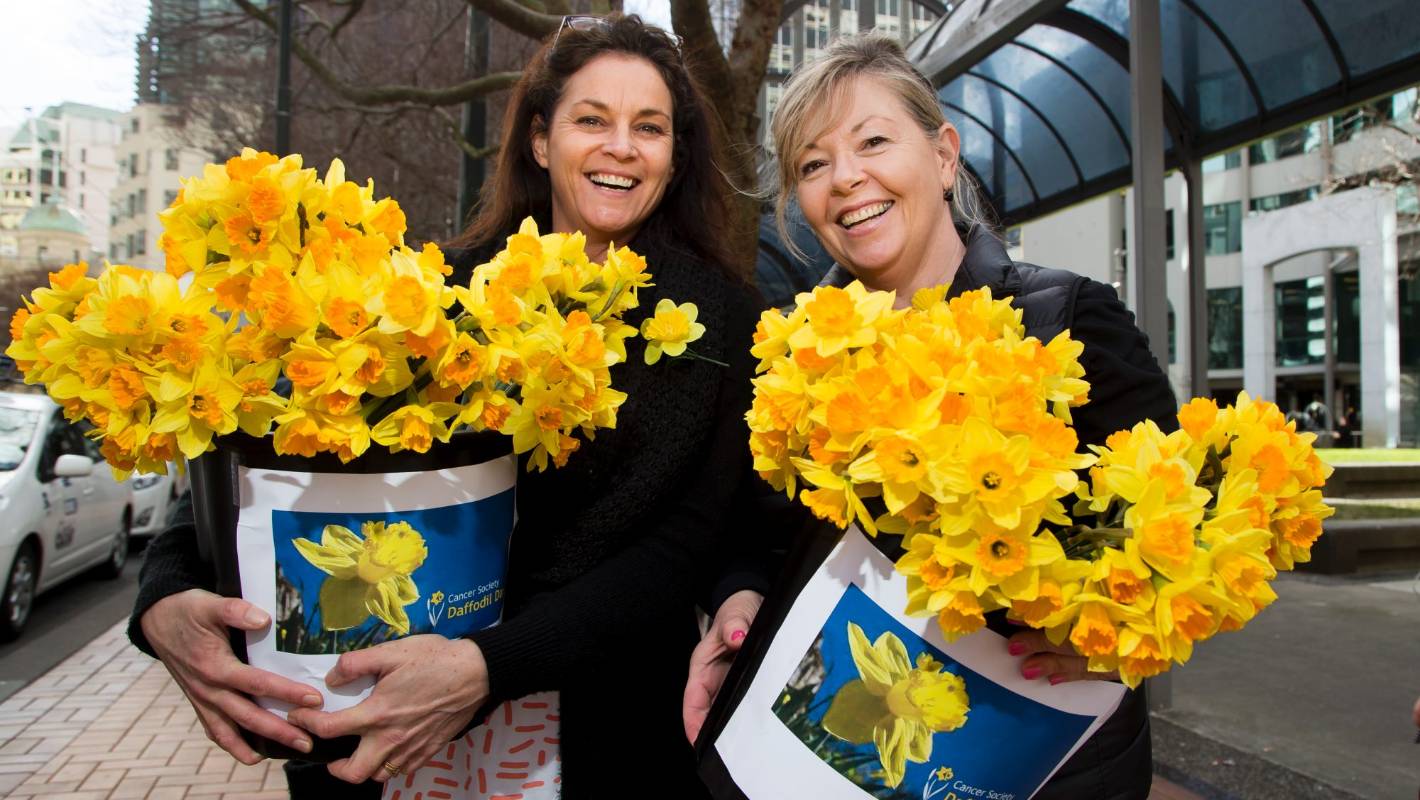 Volunteer Management Software For Nonprofits FAQs
How much does Rosterfy cost?
Rosterfy have a number of Pricing options, depend on the size and scale of your requirements. Please check out our Pricing Page for more information.
Is there a maximim number of volunteers that can be used in my Rosterfy account?
The number of volunteers is dependent on which Rosterfy package you select. Please check out our Pricing Page for more information.
How many administrators can I have using my account?
The number of administrators who have access to your account is dependent on which Rosterfy package you select. Please check out our Pricing Page for more information.
Does Rosterfy enable background checks?
Yes we do! We have a seamless integration with Sterling Volunteers, which enables organisations to run background checks on your volunteers and/or paid staff. Learn more about our Integrations here.
Where will my data be stored?
All data is stored securely on Amazon Web Servers (AWS) in the USA
Does Rosterfy utilise my data in any other way?
Rosterfy don't use your volunteer data or communicate with the in any way.
Can Rosterfy facilitate check in and check out?
Rosterfy has a number of on site check in options including self check in, check in desk and kiosk view. You can also allow your volunteer leaders to check in their team for you.
What training and support does Rosterfy provide for administrators?
Do you integrate with any external platforms (CRM etc)?
Rosterfy integrates with a number of platforms. To view our extensive integration options, please visit our integrations page. If you need a specific integration then this is also an option with POA.
Can Rosterfy keep track of where each of my volunteers are from?
Rosterfy's unique Group Manager feature allows you to keep track of where volunteers are registering from, enabling you to customise forms, trainings and communications specific to that group.
Where is Rosterfy's support based?
Rosterfy have support staff in the United States, United Kingdom, United Arab Emirates and Australia. To get in touch with one of friendly staff, visit our Contact Us page.
Does Rosterfy allow for training modules to be implemented?
Yes, Rosterfy has inbuilt training modules, which depending on your package can integrate with existing solutions.
Can I interview volunteers using Rosterfy?
Yes! Rosterfy has an inbuilt online interview platform, which can be used to interview and help screen volunteers during recruitment.
How does Rosterfy migrate volunteers?
Migrating volunteers into Rosterfy is simple with the ability to import your volunteer and/or paid workforce database and shift schedules into Rosterfy via an.xlsx or .csv file.
Does Rosterfy have an app?
Rosterfy does not currently have an app, however our software is mobile optimised, allowing users to utilise Rosterfy via a mobile device.
Can we advertise our roles outside of the platform?
Yes! Clients can create external links for opportunities. In order to apply, volunteers and/or paid workforce will then need to register their details and view more information in the Rosterfy portal.
What is volunteer management software for nonprofits?
You need a volunteer management tool that simplifies your volunteer opportunity processes. You never want to give the impression that your nonprofit is disorganised or disjointed. Rosterfy features can connect every entry point for your volunteers to feel seen, cared for and engaged. Software for nonprofits should be easy to use and help support your workflows, not make them more confusing or complicated.
Who uses volunteer management software?
All nonprofits can benefit from implementing a volunteer management solution, however, those that see the greatest success are organisations with large volunteer workforce requirements. It's used for teams that cannot always meet in person or have the space or time to meet with volunteers individually. A volunteer management system can help get your teams on the same page, with the right information and schedules that fit their needs, volunteer profile and the requirements of your organisation.
Volunteers should be able to sign up for an opportunity and keep track of their shift times and locations on one platform. They can stay up to date on the latest news, reach out for questions remotely and be first in line for the next gathering.
Volunteer management should feature software that not only helps organise volunteers, but also keeps track of attendance and monitors how each volunteer performs. It's an easy, centralised hub where administrators can evaluate the success of their program including which volunteers are performing above the rest.
Software to manage large teams of volunteers is useful for enterprise nonprofits that are concerned about managing the high demands of their workforce including volunteer data, shift scheduling, onboarding and engagement.
Does volunteer management software work with other types of nonprofit software?
Not every volunteer management software can integrate with your existing CRM, but Rosterfy has that covered. You can integrate with many different types of software within our platform, and if for some reason we don't already have a plugin for the program you use, we can work with you to get that completed. No one wants to start from scratch when you've put in the effort to build mission-critical data around a single platform: We've created a solution that works with your organisation, not against it.
What basic policies and procedures should nonprofits have in place to handle volunteers?
In every organisation where you need to manage a large group of people — a.k.a. any nonprofit or not-for-profit — you need policies and procedures in place to guide staff and/or volunteers in the right direction. You don't want your teams in the field unsure of their next move or what decision to make in certain situations.
Some guidelines to help you get started include:
Having a point of contact for certain scenarios.
Being clear about your expectations.
Providing places to find answers on their own and getting plenty of feedback.
Designating a volunteer coordinator and volunteer manager to handle on-site event management for a better impact on volunteers.
Procedures will shift as your organisation scales up and down. Leave room for flexibility to implement process improvements and adopt new technologies to maintain an excellent volunteer experience.
Can Rosterfy assist me with onboarding and training?
Rosterfy's training and onboarding process can help you set up the platform with the features you need for your organisation. You should have space to organise your next event, manage new volunteers, volunteer scheduling, volunteer recruitment, volunteer hour tracking, social media and so on. Whatever drives your nonprofit, we have the solution, module or plugin you need to succeed. We'll assign you a designated customer representative that can answer your questions and find solutions to your toughest questions.
How do nonprofits manage volunteers?
Managing volunteers is a lot like managing hired employees, except for the things that get them motivated. Whereas you could incentivise hired staff with pay raises and bonuses, volunteers are distinctly not working with profit in mind. You'll need to connect with volunteers on a more personal level. Find exactly what motivates them to show up to a project and do their best to manage them more efficiently.
Volunteers may not be paid, but they expect to be treated with respect, work in an organised space and receive feedback on their performance. Bonuses can come in the form of reward systems and gifted acknowledgment for someone who consistently shows up and performs at a high level.