What to include in a Volunteer Management Software RFP
Finding the perfect software partner can be a daunting task. Simplify the process with our comprehensive guide on what essential elements to incorporate in your volunteer management software RFP.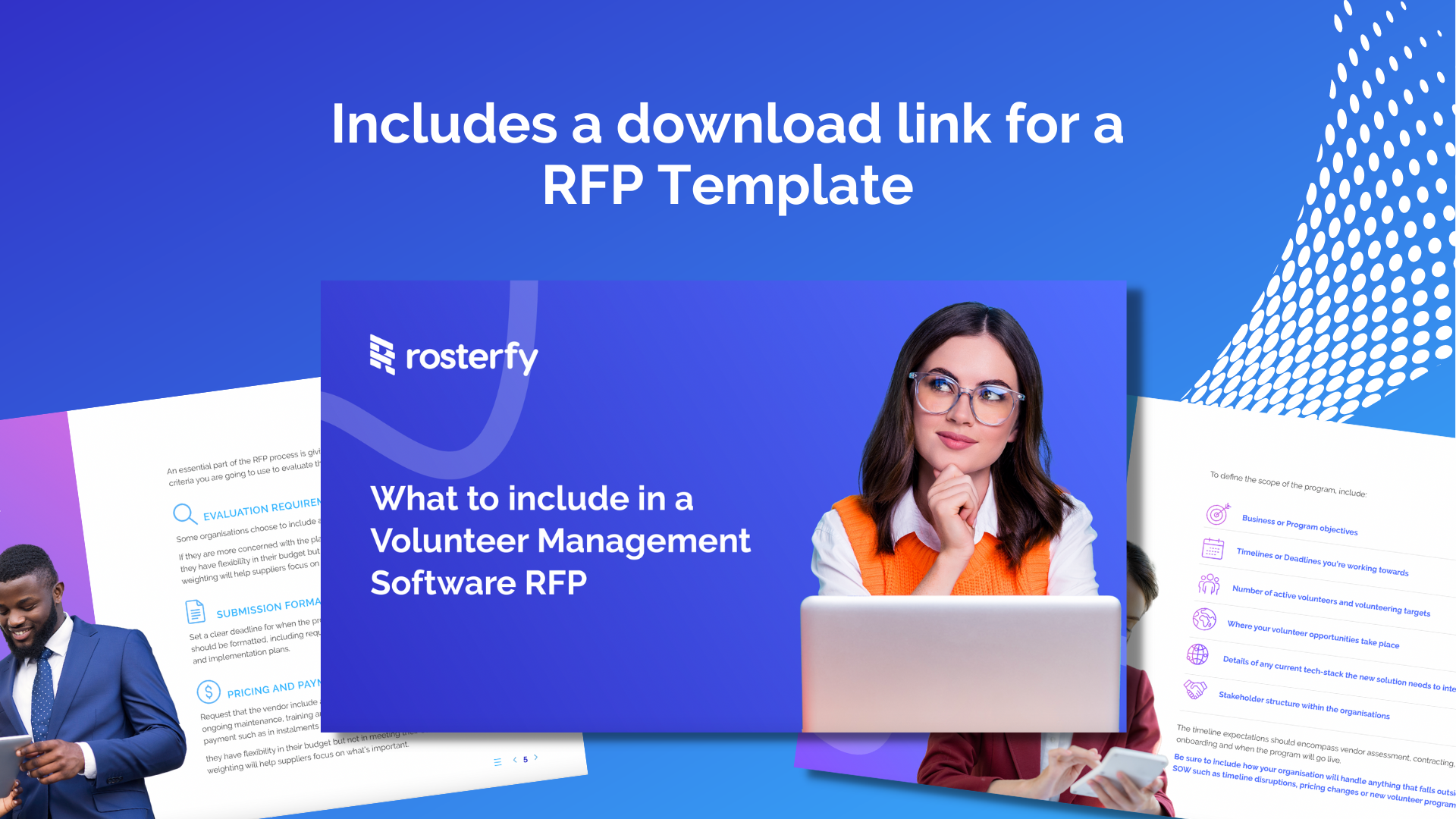 Assess your needs, engage the appropriate individuals, and discover the ideal software partner
Within this white paper, we present real-life instances of how organizations successfully garner backing for implementing volunteer management software. Additionally, we shed light on the common missteps that are often encountered, providing you with valuable insights to steer clear of them.

In addition to the free PDF download, you will also find a valuable link to a customizable template for creating your very own Volunteer Management Software RFP.
Download your White Paper
Join our Newsletter Mailing List
Be the first to know about new Volunteer Management insights, news and feature updates to Rosterfy.