Rosterfy vs Volunteero
How does Rosterfy compare to Volunteer Management Software platform Volunteero?
Choosing the right volunteer management platform is about understanding how it can help you achieve your goals.
Here's how the two platform stack up against each other...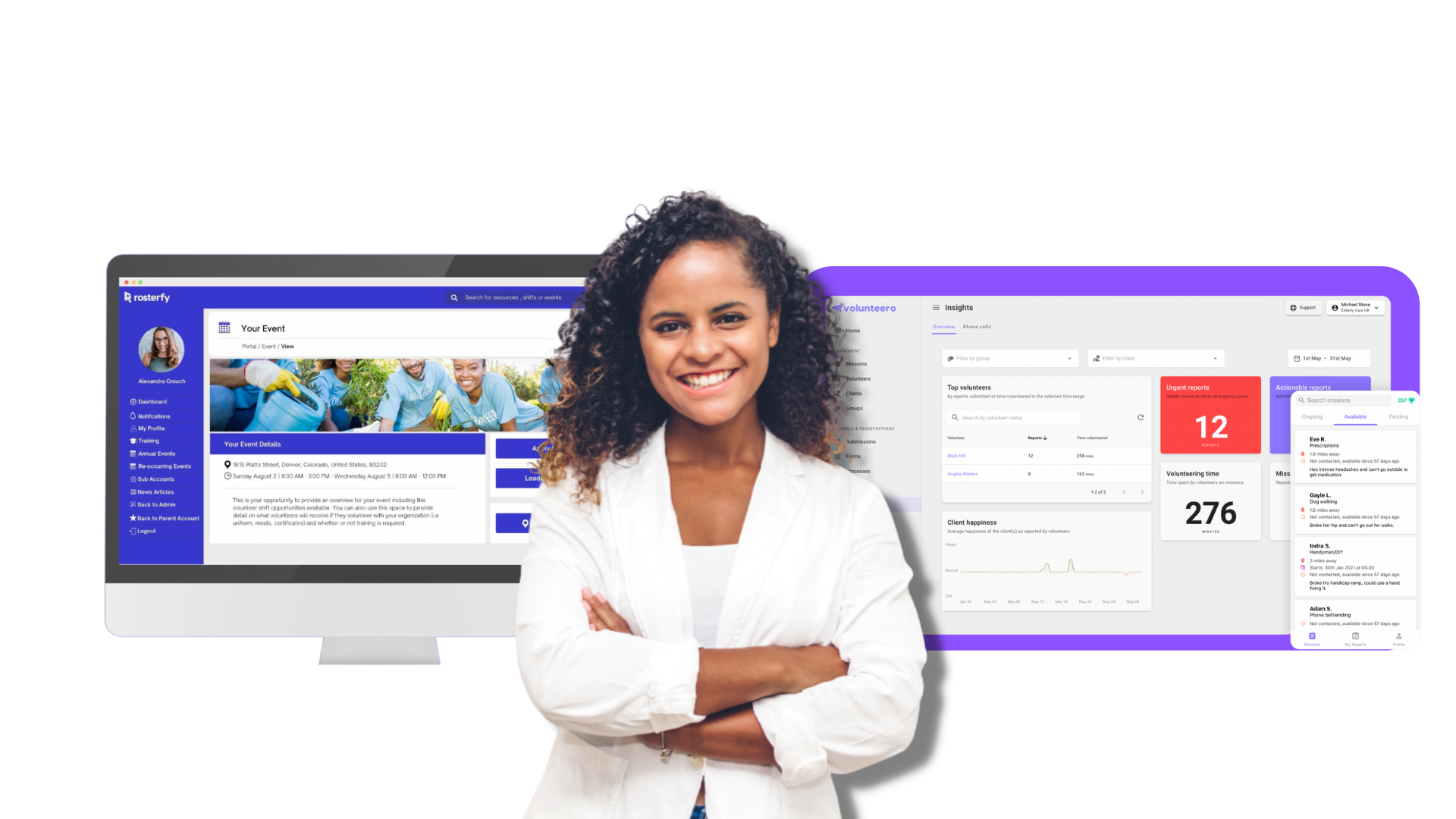 Rosterfy is ideal for non-profit, charities and sports federations when they need to improve their volunteer experience and increase the impact of their programs or events.


Volunteero is software built with partnership from charities and volunteers. Designed to reduce stress and make volunteering more enjoyable.
Pricing and Feature Summary
Both systems are excellent choices for volunteer managers who want to reduce their admin, ditch the spreadsheets and spend more time on making an impact.
Rosterfy
Ideally suited to larger organisations for over 500 volunteers in the charity, non-profit and sporting federation sectors.
Pricing based on active volunteer numbers and admin users.
---
Attendance Tracker

Form Builder

Create Groups

Roles and Permissions

Dashboards

Reporting

24/7 online support

Branded Emails

Event Landing Pages

SMS Messages

Volunteer Applicant Pipeline

Inteligent De-duplication

Google Analytics Integration
Volunteero
Pricing isn't displayed for organisations that manage over 500 volunteers.
Ideally suited for smaller operations.
---
Attendance Tracker

Form Builder

Create Groups

Roles and Permissions

Dashboards

Reporting
*Pricing estimates based on 500 active volunteers and 10 admin level users.
Pricing may vary at increased volunteer database volumes.
Rosterfy vs Volunteero at a glance
Rosterfy is the most feature rich, configurable and scalable platform available
for Charities, Non-Profits and Sports Federations.
FEATURE RICH
Rosterfy is the most feature rich and configurable platform available
END-TO-END
Only Rosterfy offers a complete end-to-end journey for the volunteer
COMPLIANCE
Built in Learning Management Systems Tools ensure compliance
SCALABLE
Rosterfy allows you to scale your platform to your program
Rosterfy's Learning Management System is a key difference maker
Improve volunteer performance by creating your own online volunteer training sessions.
Upload existing content or SCORM files to ensure your team can meet compliance standards.
No need for additional software or added expense when it's included in Rosterfy.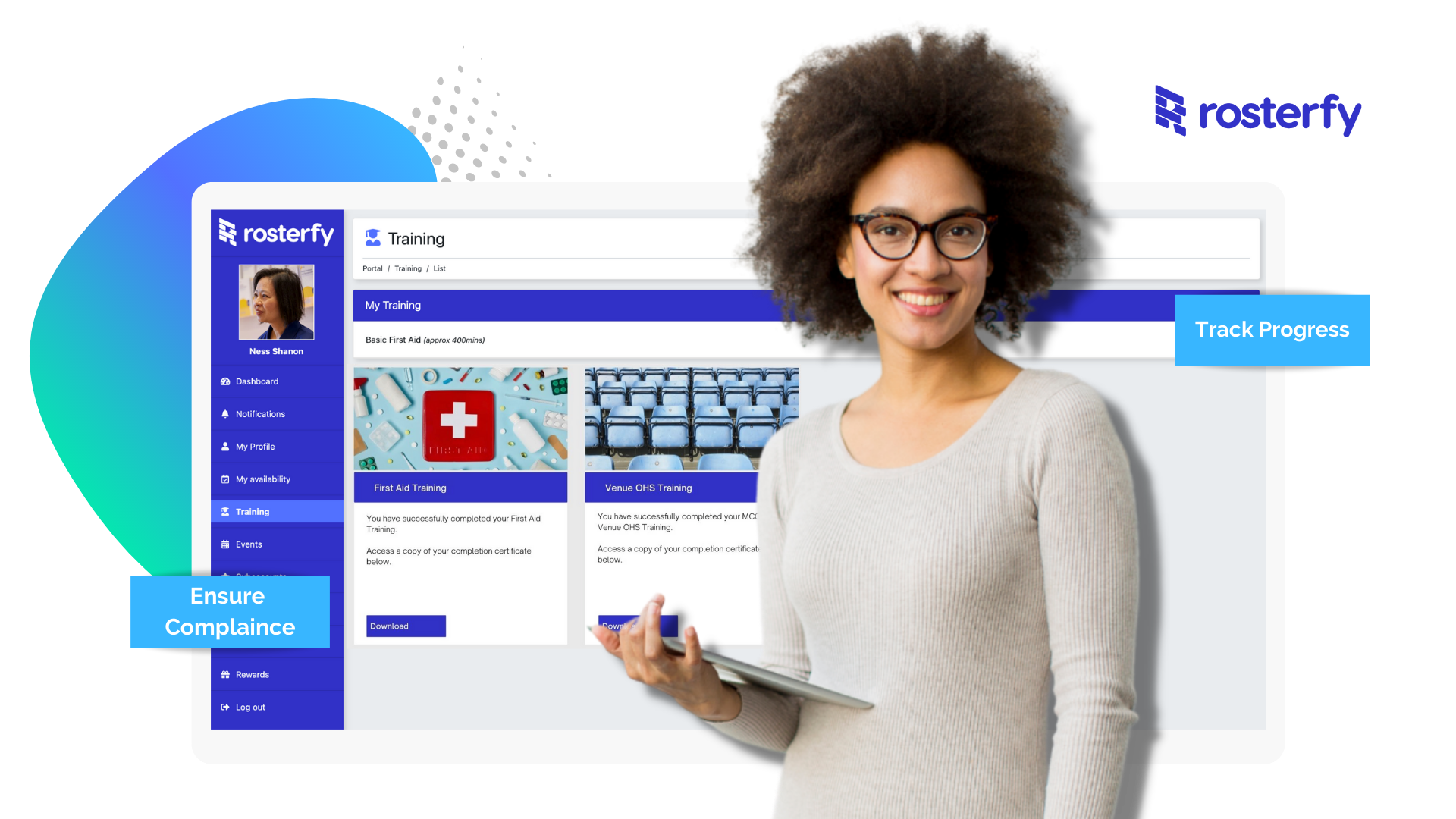 Choose Rosterfy and you would be in good company...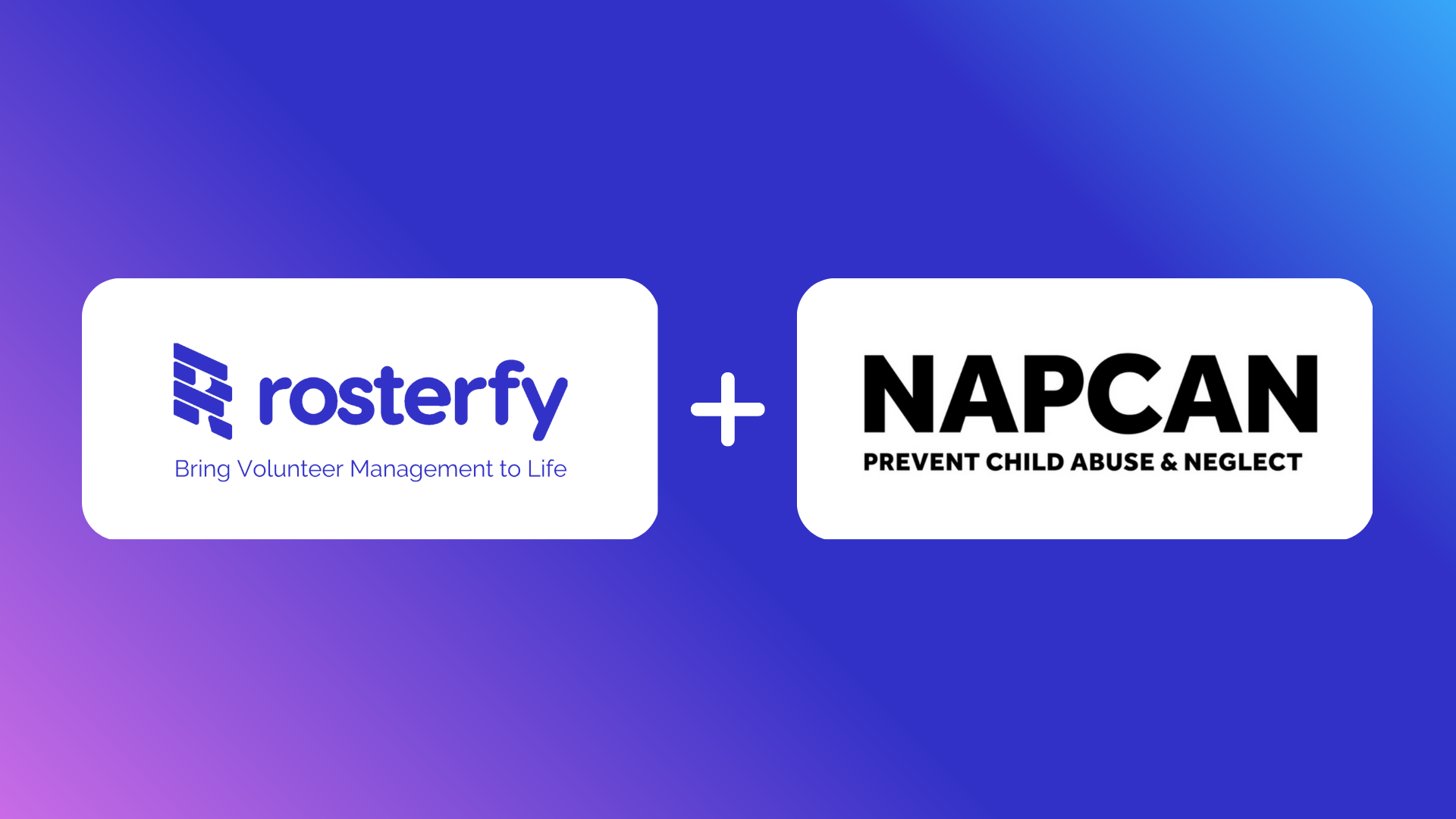 WHY NAPCAN PICKED ROSTERFY
"Rosterfy offers a user-friendly volunteer management system"
Choosing a volunteer management system was regarded as a significant investment in their organisation so it was important they picked the right partner.
Reward and Recognise the efforts of your Volunteers
Volunteero is lacking a system that can help you reward and recognise the efforts of your volunteers.
Rosterfy can help you keep them engaged by offering an easy to use points system that keeps volunteers coming back for more.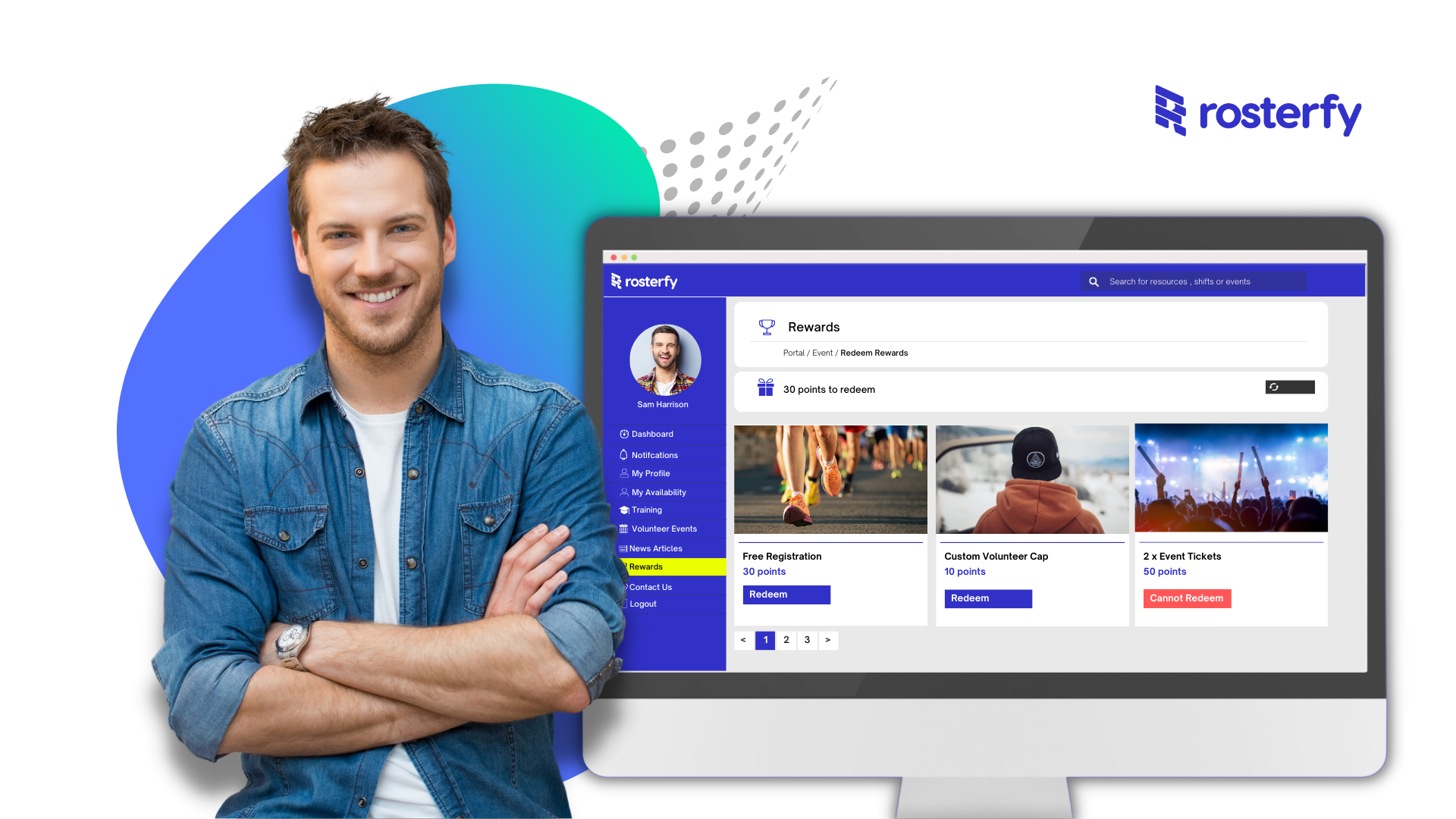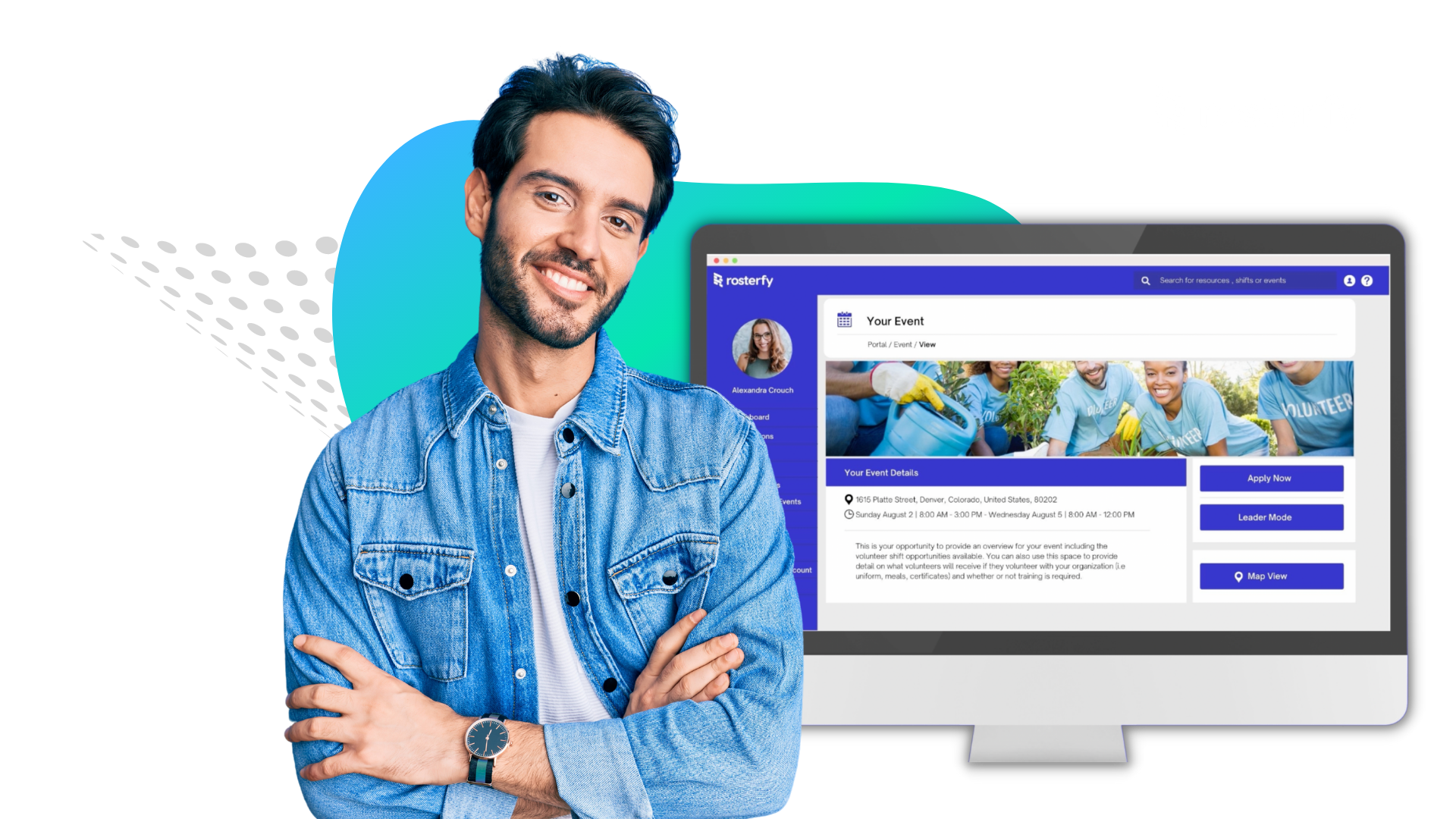 All-in-one Volunteer Management Software
Reduce admin and create a seamless, engaging and rewarding experience for volunteers. Rosterfy help you recruit, retain, reward and train your volunteers at every part of their journey with your program.
Book a Demo and see for yourself
Book a 1 to 1 demo with our team and allow our friendly team to show you around our platform and help you
bring your volunteer management to life!
Volunteero doesn't appear on the most trusted review websites
Rosterfy not only scores highly on review sites but we've also been awarded in our categories for excellent service, quality of features and growth.
"Rosterfy is an outstanding platform"
We we're picked as G2's 'High Performer 2023' in the Volunteer Management Category and with a brilliant score of 9.3 out of 10 for Quality of Support it's no surprise.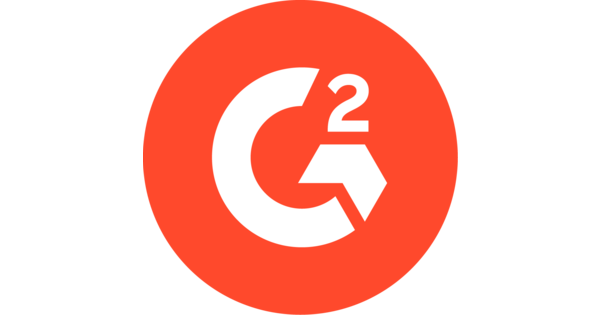 "Rosterfy makes my
job easy!"
With over 40 reviews of Rosterfy and a fantastic overall score of 4.5 stars, we're very proud to read the wonderful reviews our customers leave for us.
"Rosterfy offers endless possibilities"
We love this quote from a review by Lucille in the Events Service sector added to Software Advice. It speaks to the forward-thinking nature of volunteer managers.
They know they need a platform they can grow into and Rosterfy is that platform.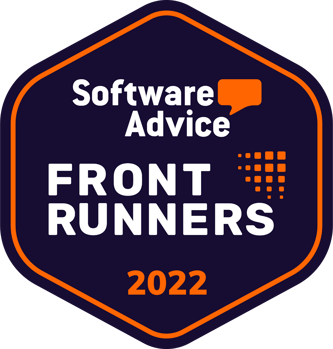 BOOK A DEMO TODAY
Your journey to better Volunteer Management Software starts with a Demo from one of our team.
We will ask you the right questions to understand your challenges and show you how you can use Rosterfy to achieve your goals.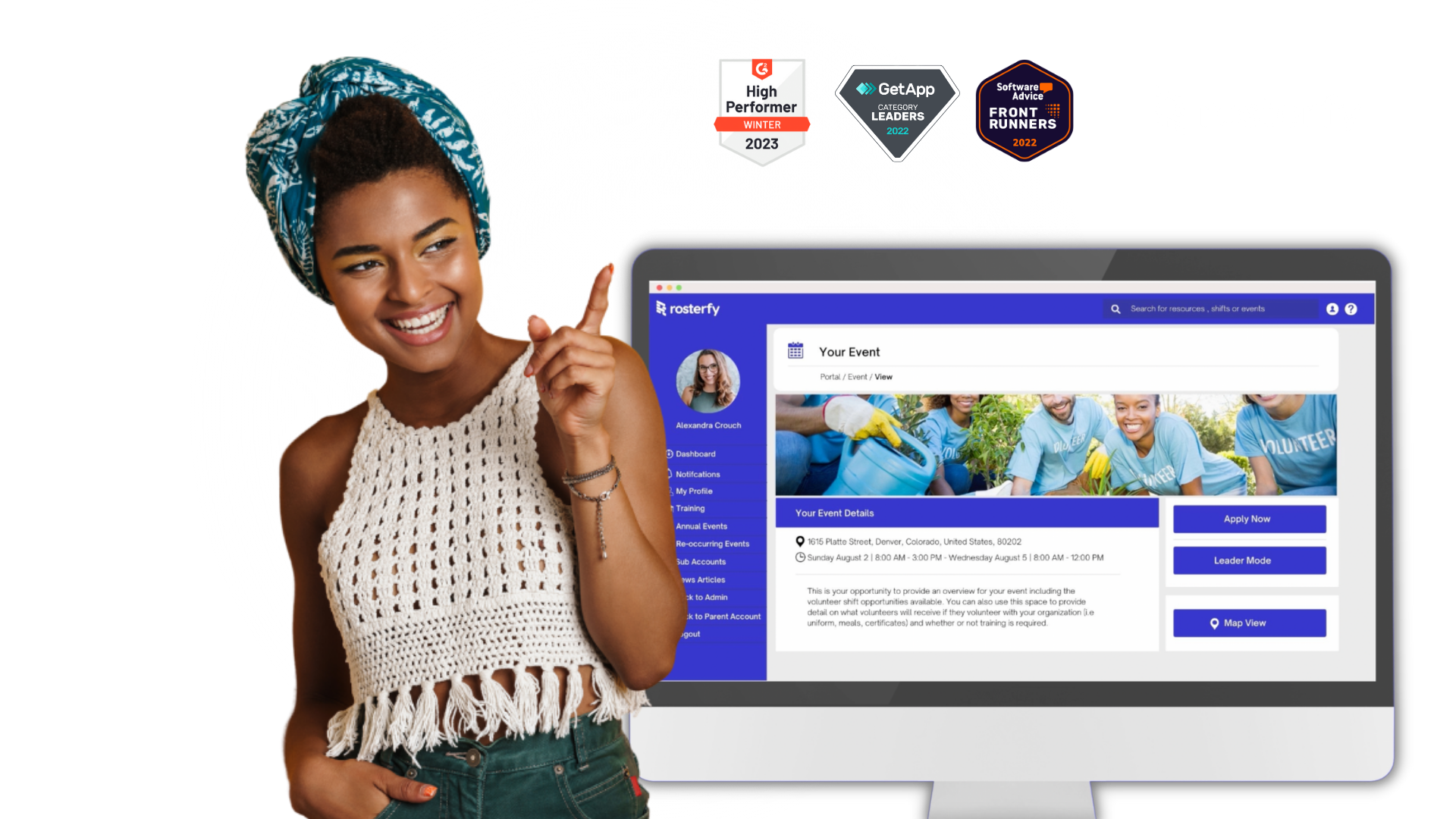 5 reasons Rosterfy is the best alternative to Volunteero
#1
A Highly Developed Platform
Rosterfy isn't a basic volunteer scheduling app it's much more than that.
We regularly improve and develop new features to meet the changing needs of the volunteering programs we support.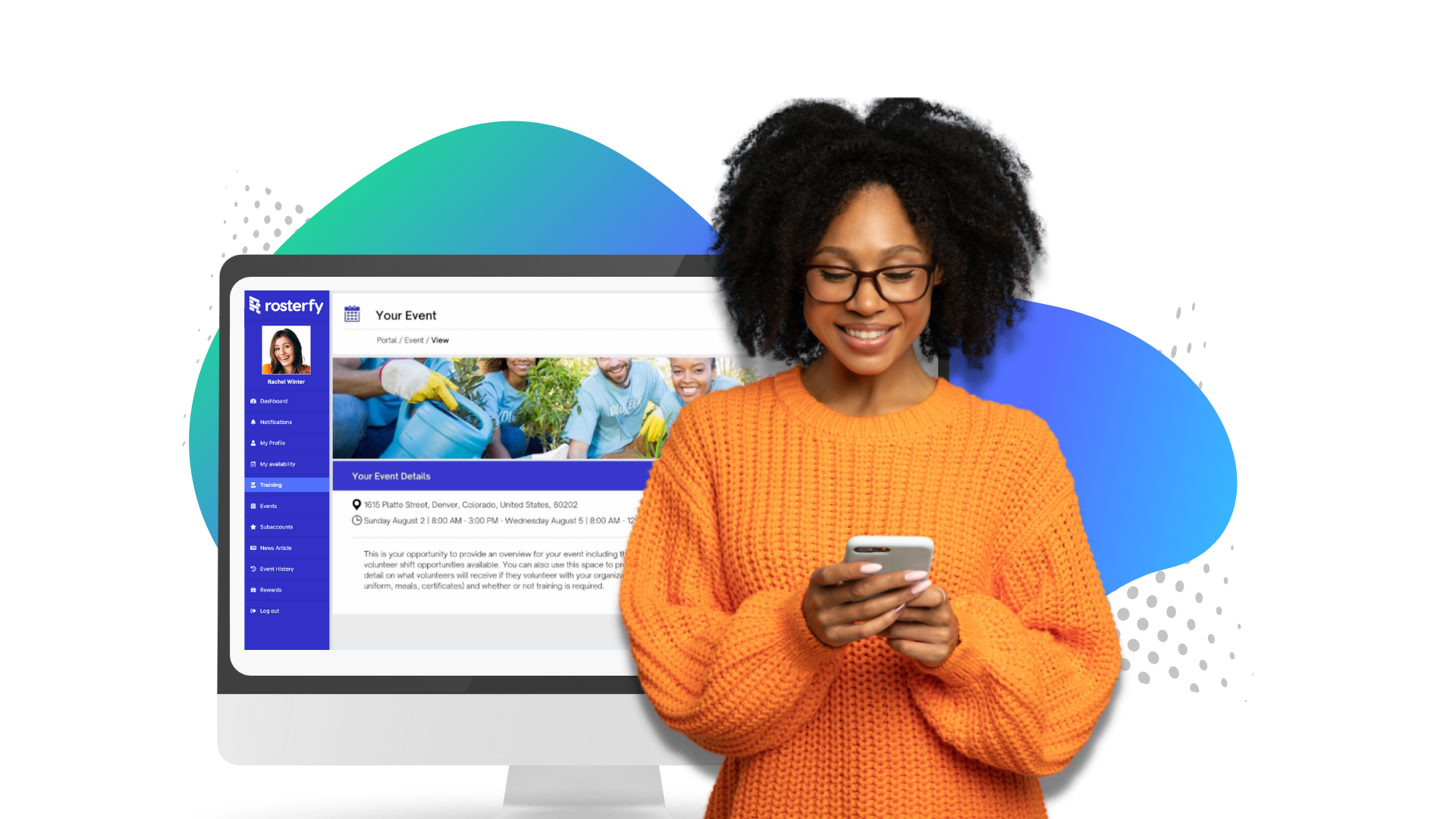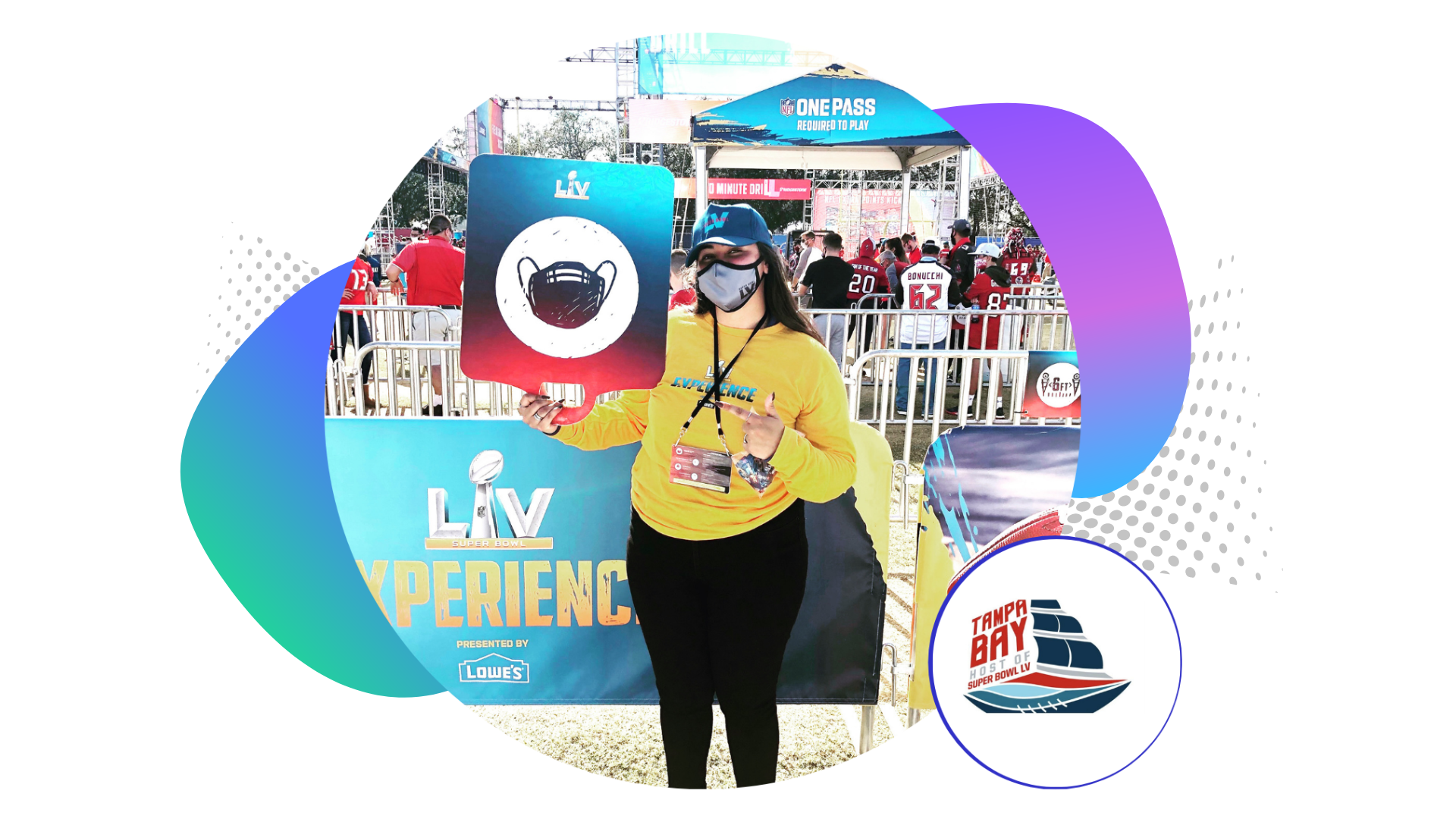 #2
Trusted on the biggest stages
For the last 7 consecutive years, Rosterfy has been the chosen volunteer management platform for the Super Bowl.
We were also FIFA's volunteer platform for the 2022 World Cup.
#3
Integrates with your loved apps
Save even more time and streamline your operation by integrating Rosterfy with other apps you use every day.
Rosterfy integrates with dozens of other marketing leading apps.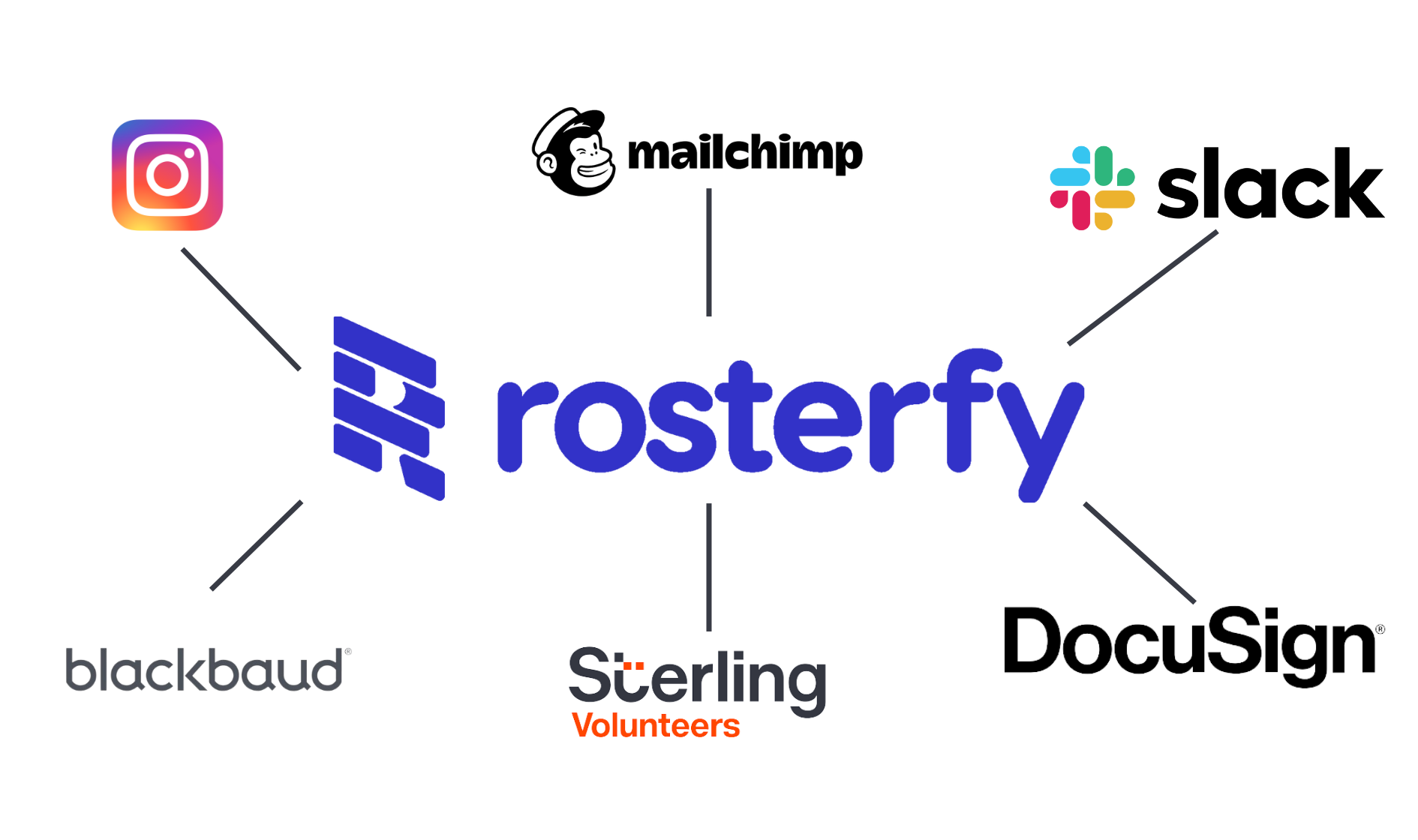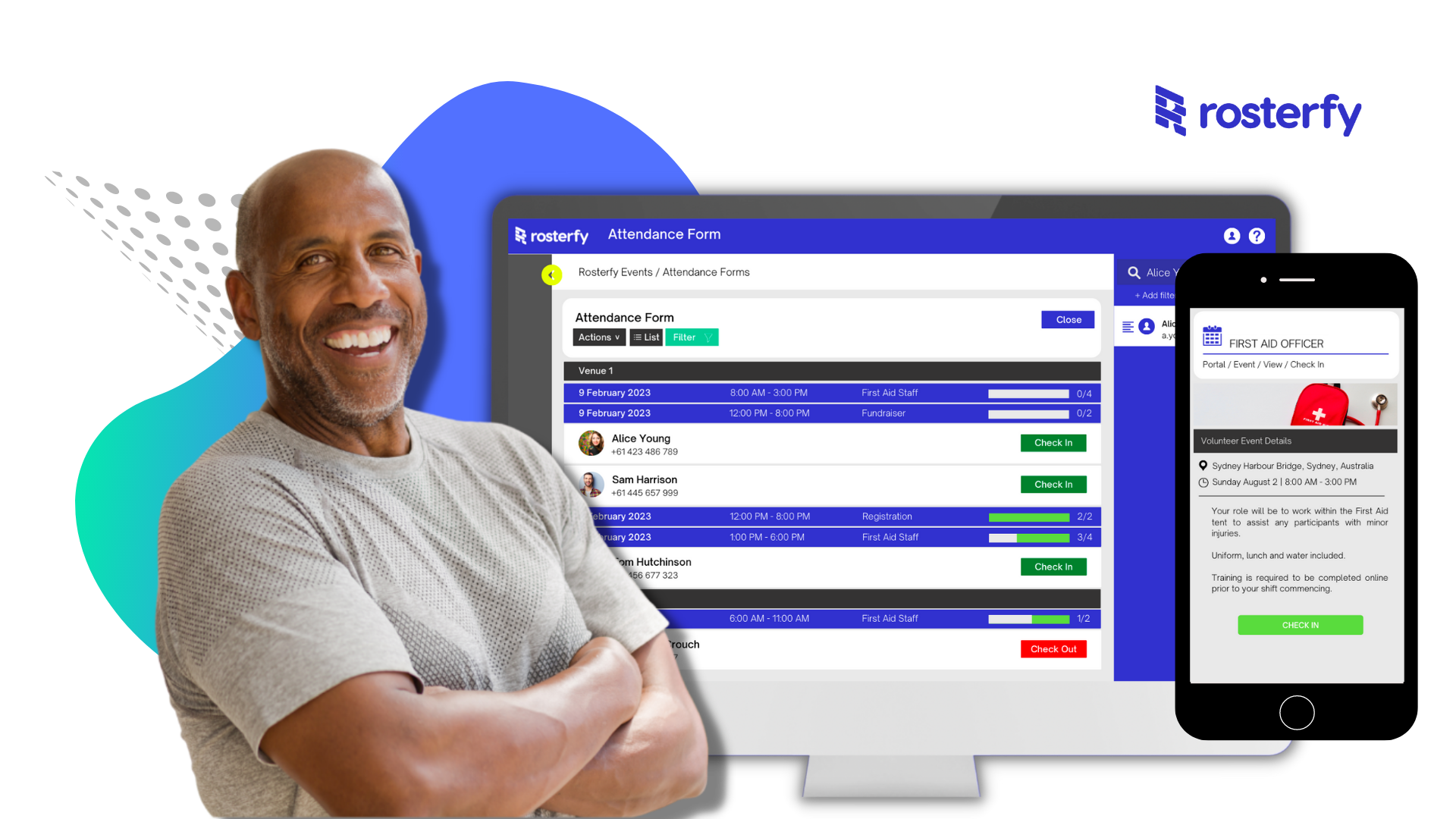 #4
You can grow into Rosterfy
Choosing a software platform is a commitment that takes time, lots of stakeholders and research. So, you don't want to have to repeat that again in 6 months when you've grown out of your platform.
Rosterfy is volunteer management software you can grow into.
#5
Industry Leading Support
We don't pick up awards on G2 and Capterra for our customer support without good reason.
What sets us apart from other options like Volunteero is our dedicated support teams or onboarding and resource hub.