Volunteer Management Software for Universities & Colleges
Replace manual processes with automations
Make it your own with custom branding
Create engaging experiences for your volunteers
Reward and recognize your volunteers
Report attendance and attrition with accuracy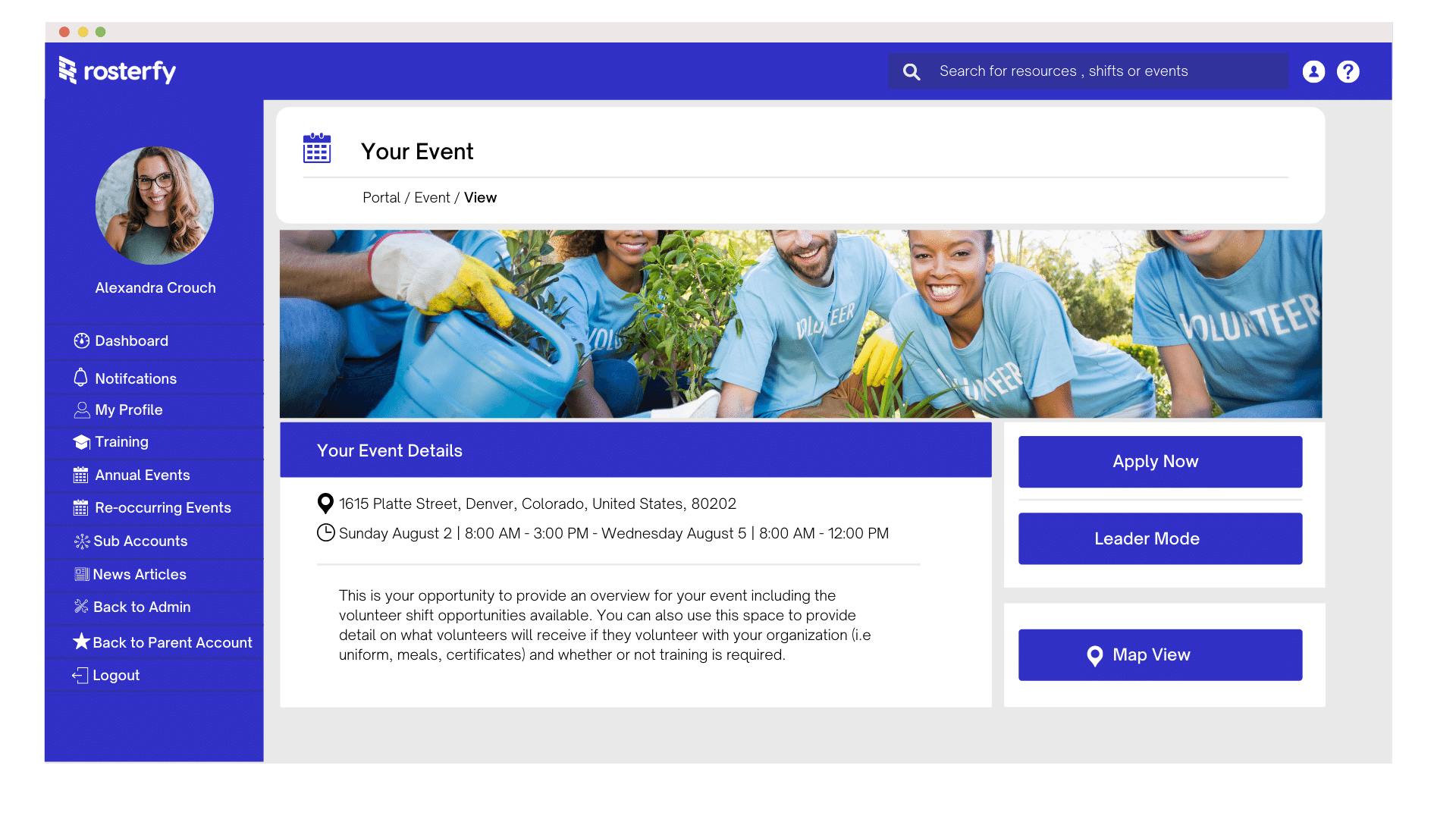 We provide volunteer management software to universities and colleges to better manage their volunteers and casual staff
Features for Universities & Colleges


Recruit the right volunteers
Create custom registration forms that allow you to segment and select the right volunteers for shifts, daily needs or events to ensure that you get the most out of your program.


Simplify complex scheduling
Create schedules for your event using automations to simplify your volunteer management. From recruitment, screening, training & communications, streamline your end to end management.


Better engage and retain volunteers
Volunteers love Rosterfy's user friendly portals, providing a central platform to apply for shifts, complete training modules and access important communications.


Reward and recognize volunteers
Show your volunteers you care with Rosterfy's reward and recognition functionality enabling you to give back to your volunteers in exchange for achieving certain milestones.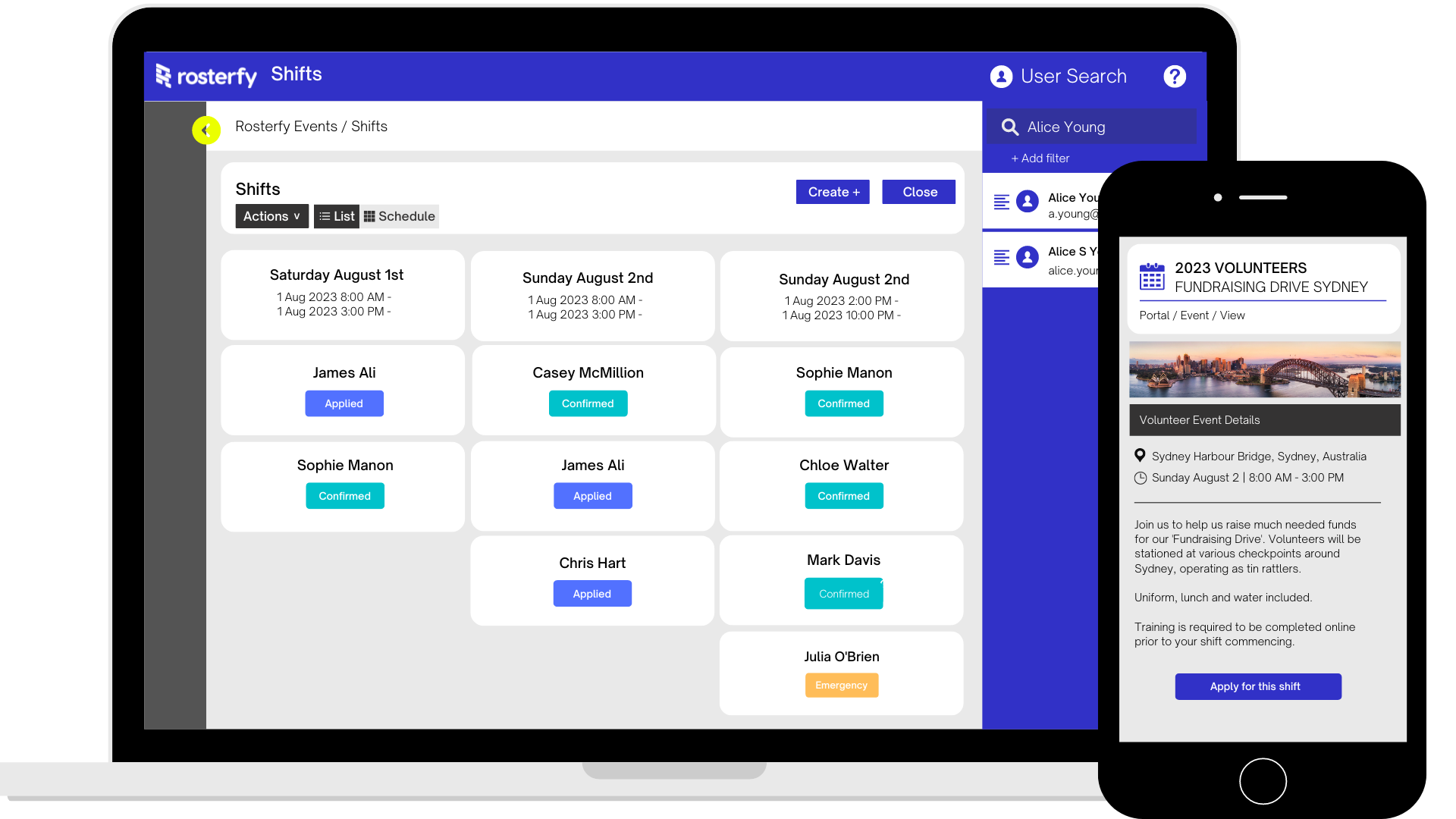 SCHEDULE
A Simple and Intelligent Volunteer Management Solution for Universities & Colleges
Rosterfy's effective scheduling tools help to replace manual processes, allowing universities and colleges to focus on what's important - like engaging their volunteers.
Universities and colleges use Rosterfy volunteer management solution to:
Schedule volunteers across various locations and events
Train volunteers to ensure that volunteers have the skills required to perform at their best
Communicate with their volunteers via automated emails and SMS
Manage check in and out onsite or remotely
Improve reporting and visibility of operations
REWARD & RECOGNITION
Reward and Recognize your volunteers
Rosterfy's unique reward and recognition functionality allows nonprofits to incentivise your volunteers with access to memorabilia, discounts and access to events once key milestones or achievements are met. Volunteers can access rewards via their centralized volunteer portal, providing a great tool to engage with your volunteers.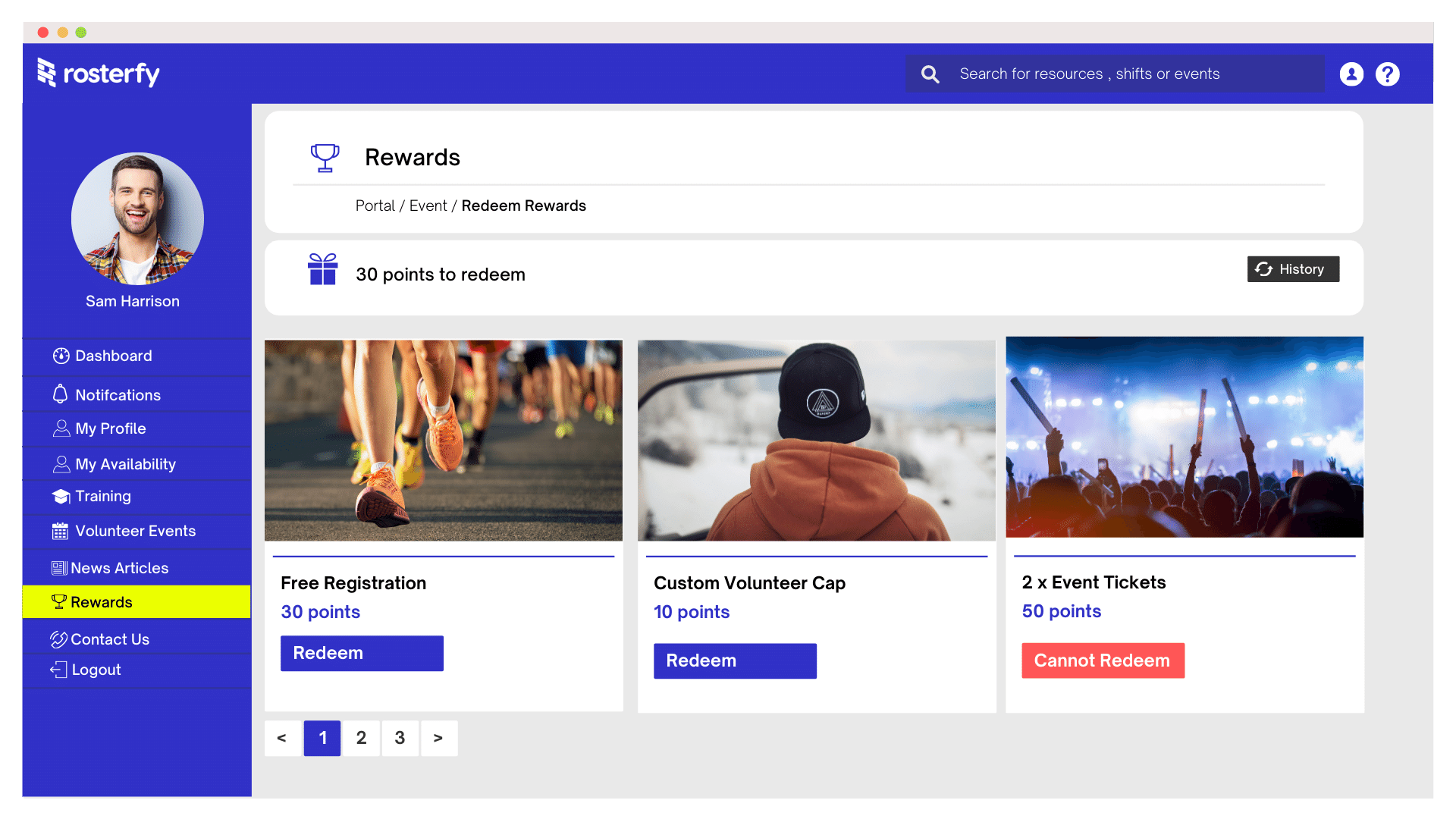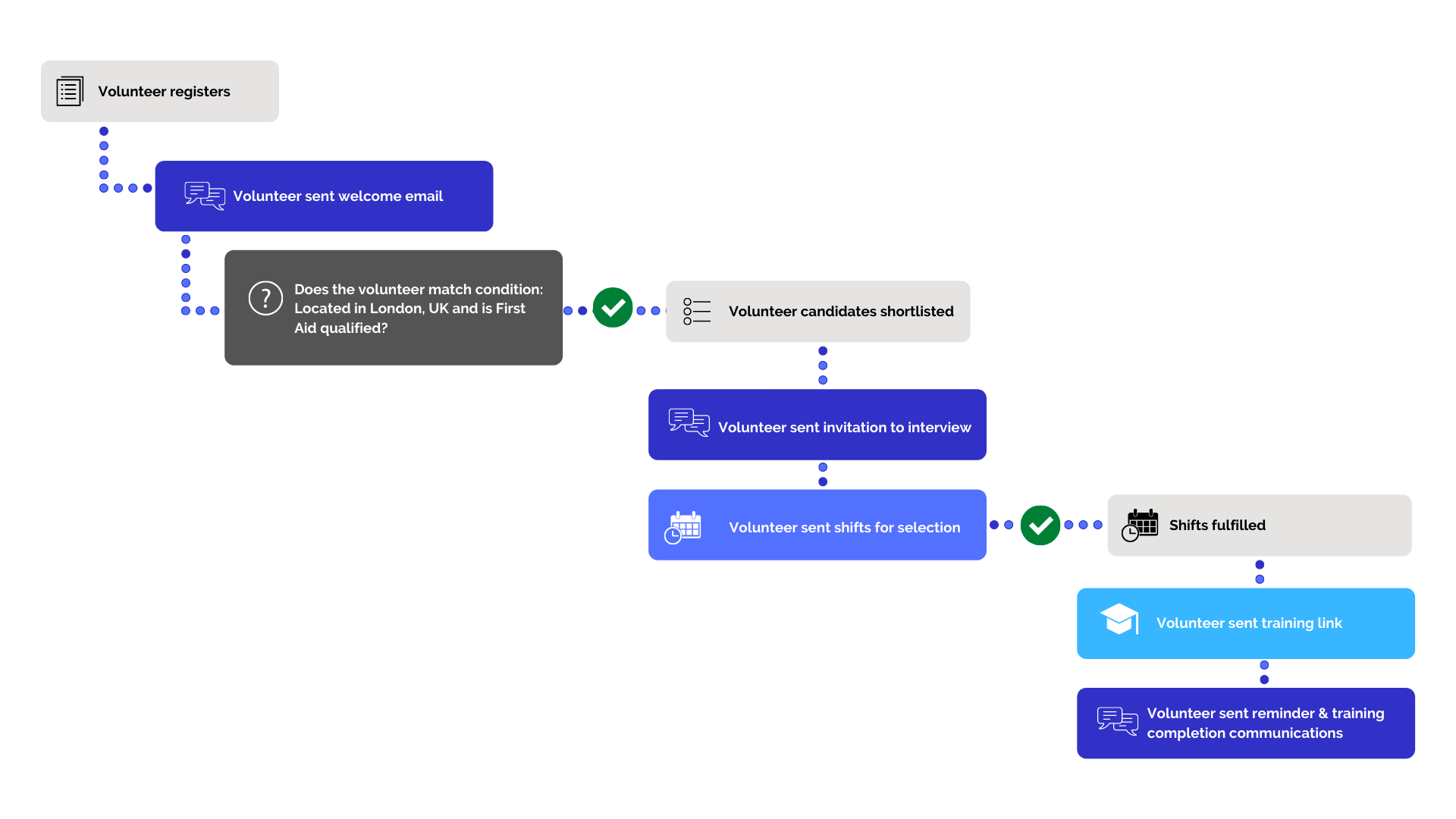 AUTOMATE
Use automations to help you save time and money
Utilize Rosterfy's automations functionality to streamline your end to end workforce management. From sending communications including briefs and reminders through to auto filling shifts based on specific skills required and sending training links, Rosterfy is here to help save time and money.
Universities & Colleges White Paper
Discover how universities and colleges in the US are creating long term career benefits for their students through their volunteer management programs.
Volunteer Management Case Studies - Universities & Colleges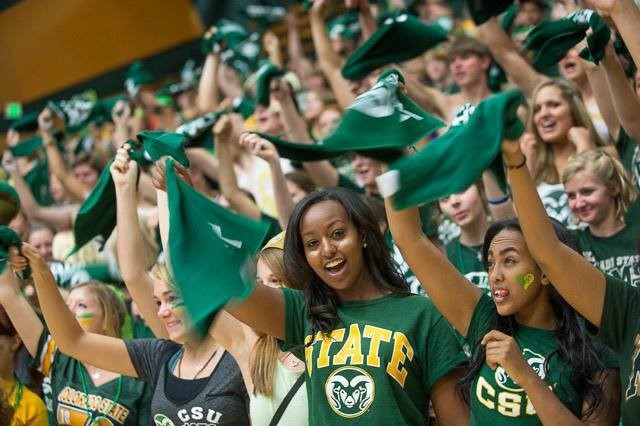 "Though we have access to other online, electronic resources, we extensively researched volunteer management systems that would specifically fit our needs in versatile and valuable ways. Rosterfy quickly rose to the top.
It is certainly cost effective, scalable, and is not only easy to navigate administratively, but is apparently quite attractive to the Gen Z students who we work with regularly. They find it visually appealing, and enjoy the volunteer portal, where they can find all communications as well as certificates of completion, and words of gratitude before, during and after volunteering. Overall, we look forward to optimizing the Rosterfy experience, and would suggest it for other higher education institutions looking for time saving technology that is secure, innovative and effective."
SARAH STEPHENS, SENIOR PROGRAM COORDINATOR OF COMMUNITY ENGAGEMENT, COLORADO STATE UNIVERSITY