Maximising the Value of your
Retail Charity Volunteer Program
What are the British Heart Foundation, St Vincent De Paul and Crisis doing that greatly improves their volunteer recruitment and impact?
You'll find out in this Free to Download White Paper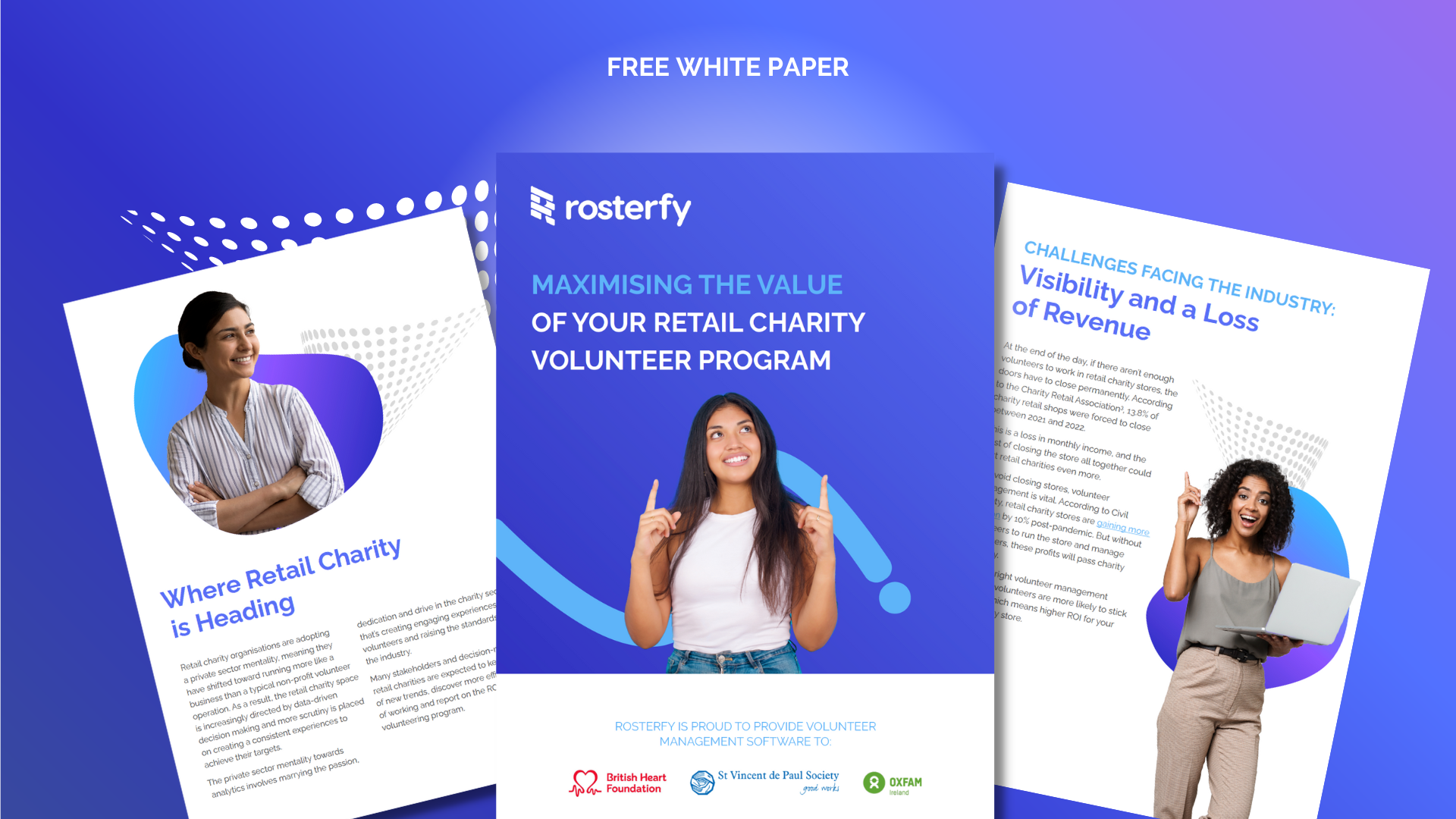 "Volunteers play such a pivotal role in our shops."
- Linda Fenn, Head of Volunteering,
British Heart Foundation
Retail charities are competing with each other for the attention of volunteers. This white paper looks at how they can recruit new volunteers, retain them, improve engagement and make the biggest impact they can for their cause.
Free Retail Charity White Paper