How to Future Proof your Volunteer Program
Volunteer numbers are falling, people are feeling the pinch from the increased cost of living resulting in fewer people offering their time to support your cause so how do you ensure your volunteer program can continue?
You'll find out in this Free to Download White Paper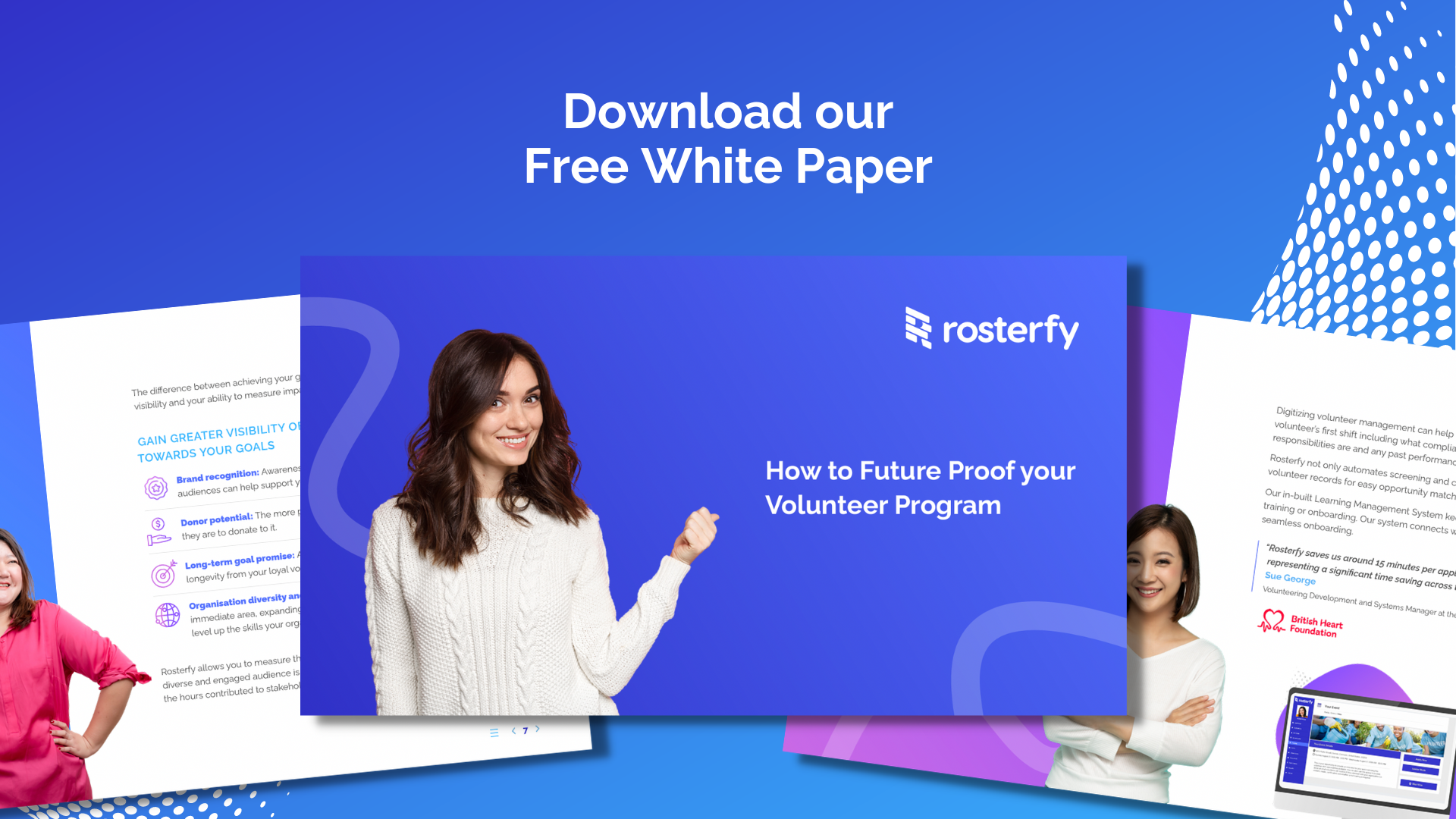 "There's a direct correlation between the volunteer experience and fundraising effectiveness."
- Jacinta Webster, Volunteer & Fundraising Manager,
Cancer Council
Charities, Non Profit organisations and Sporting Federations are waking up to the future of volunteer management.
The need to introduce cost efficiencies, reduce overheads and ensure compliance around data handling and diversity has meant organisations need to modernise to ensure their future.
Free Volunteer Management White Paper