Empower your city to engage with their community
Engage more volunteers across your city
Utilize parent/child accounts to

support multiple city offices
Track applications, waivers, and timesheets

with accuracy
End to end solution to volunteer management -

Build your legacy
Scalable to your requirements -

We grow with your community!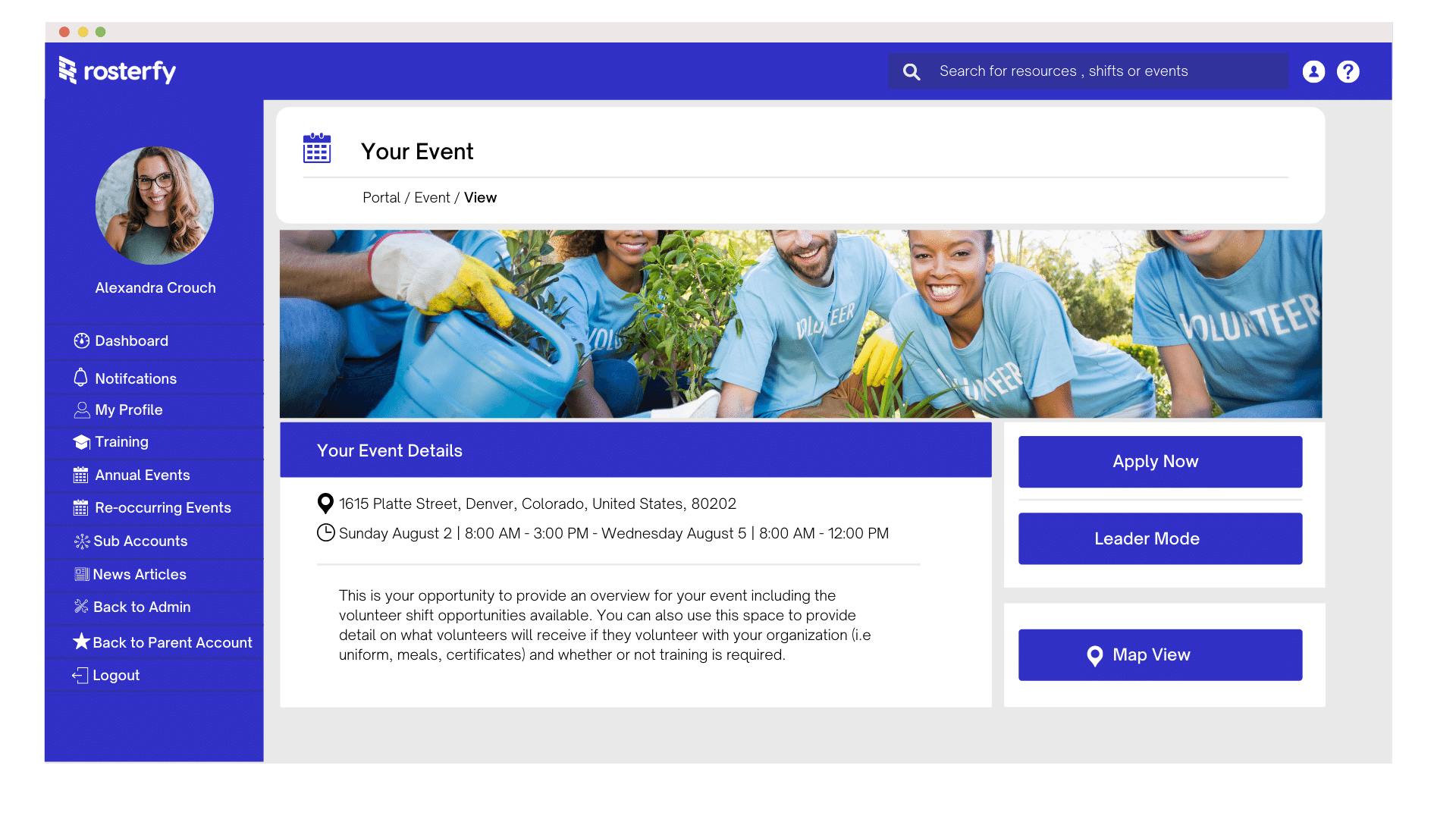 We help cities and local governments better engage with their volunteers
Features for Cities & Local Governments


Eliminate manual processes
Save time and money by replacing manual processes with automations, allowing you to reduce administration overheads without compromising the integrity of your program.


Better engage and retain volunteers
Volunteers love Rosterfy's user friendly portals, providing a central platform to apply for shifts, complete training modules and access important communications to ensure that they get the most out of their experience.


Empower your community
Cities use Rosterfy's parent/ child account functionality to allow departments, events and partner organizations to manage their programs autonomously.


Report with accuracy
Generate detailed reports in real time that track attendance, hours worked, attrition and retention rates to ensure that you have transparency across your volunteer management program.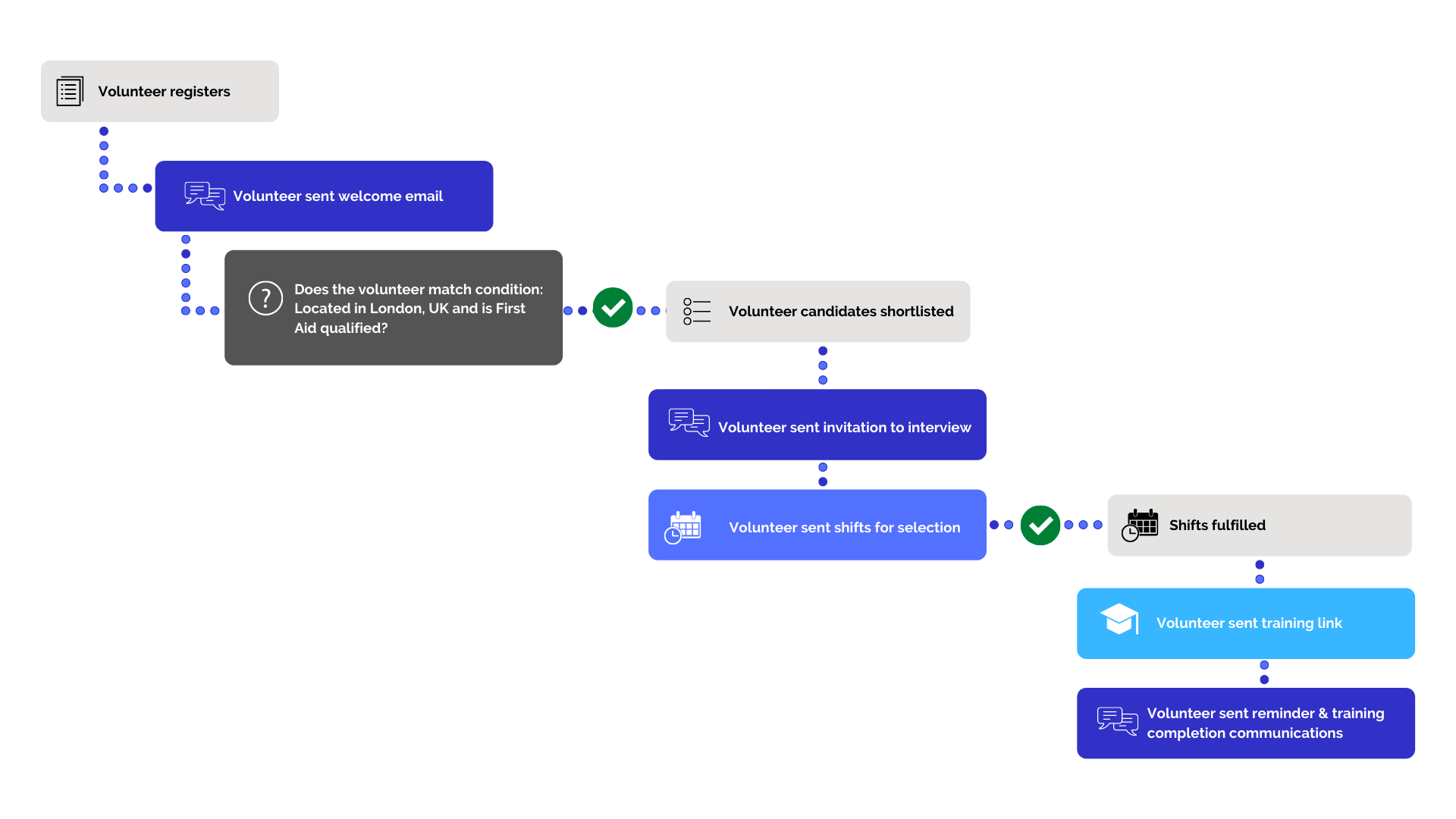 AUTOMATE
Use automations to help you save time and money
Rosterfy's unique automations functionality enables you to streamline previously manual processes to help you get the most out of your volunteer management program.
Cities use Rosterfy automations to:
Schedule volunteers for specific shifts and events based on qualifications required
Communicate with volunteers
Progress volunteers through training modules
Engage with volunteers with personalized content
PARENT & CHILD ACCOUNTS
Support multiple city offices
Rosterfy's parent/ child functionality allows you to have total control over your departments, events and partner organizations by providing them with the tools to recruit, schedule, train and communicate with your cities volunteers all via the one system.
By empowering your broader team to autonomously manage their own volunteer management, cities have the ability to accurately record and report on individual projects and provide further support when required.
Determine the true value of your volunteers.
Want to learn more about the value of your volunteer management program? Download our free white paper to learn more.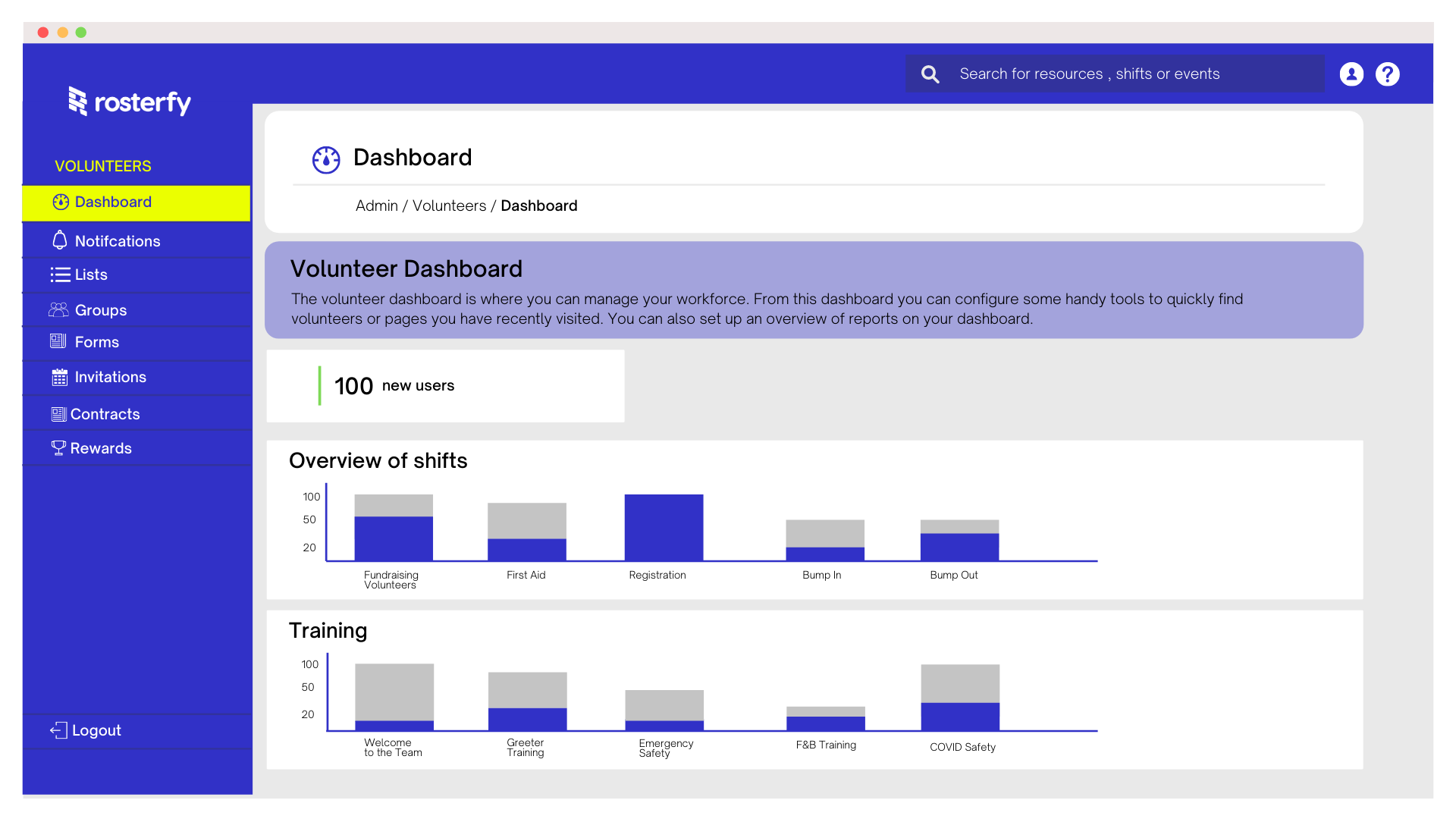 REPORT
Track information in real time
Visually track your volunteer and workforce management program in real time with the ability to create your own custom Dashboard providing an overview of user demographics, status of shifts and training.
Rosterfy also enables you to create and generate custom reports at the click of a button, allowing you and your organization to report clearly and accurately.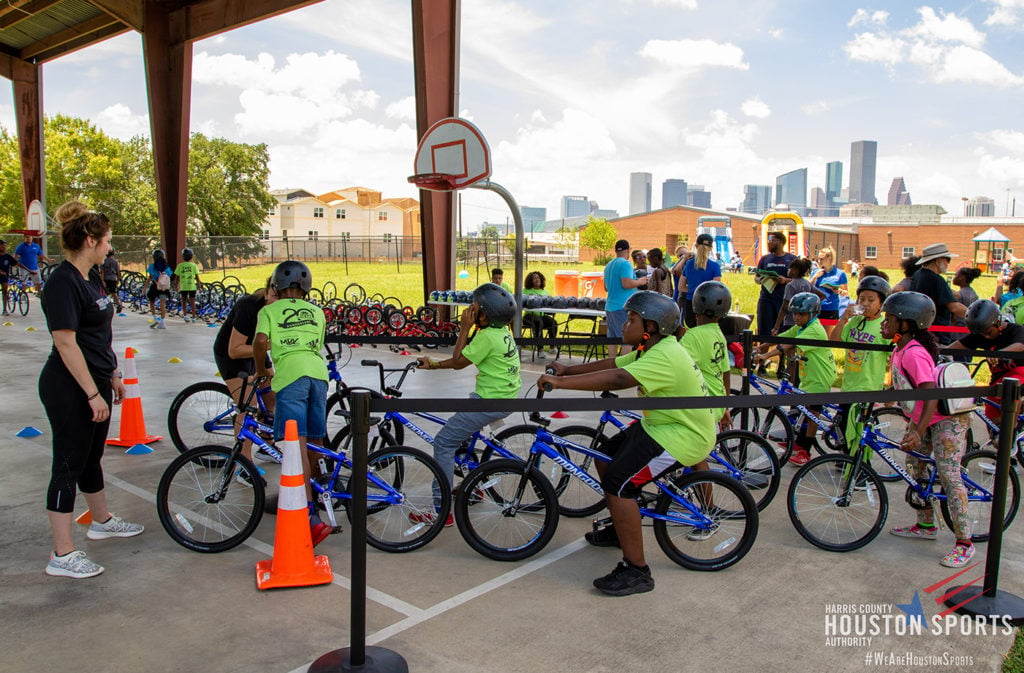 "Following the Super Bowl in Houston, the Houston Sports Authority partnered with Rosterfy to capitalize on the 10,000 volunteers that registered their interest in volunteering. Rosterfy created one centralized platform for volunteers to register and access upcoming events throughout the city, maintaining and engaging a ready made and eager workforce."

We have some older employees who aren't very tech savvy but the platform is so user friendly that I've even got them using it. These are staff who have worked for us for 20 years and they've always said that they 'can't do technology' but now they're going in and picking their own shifts and pulling reports, which is amazing because it's empowered them to operate independently."
BRIE JOHANSON, LOUDOUN COUNTY SPORTS ASSISTANT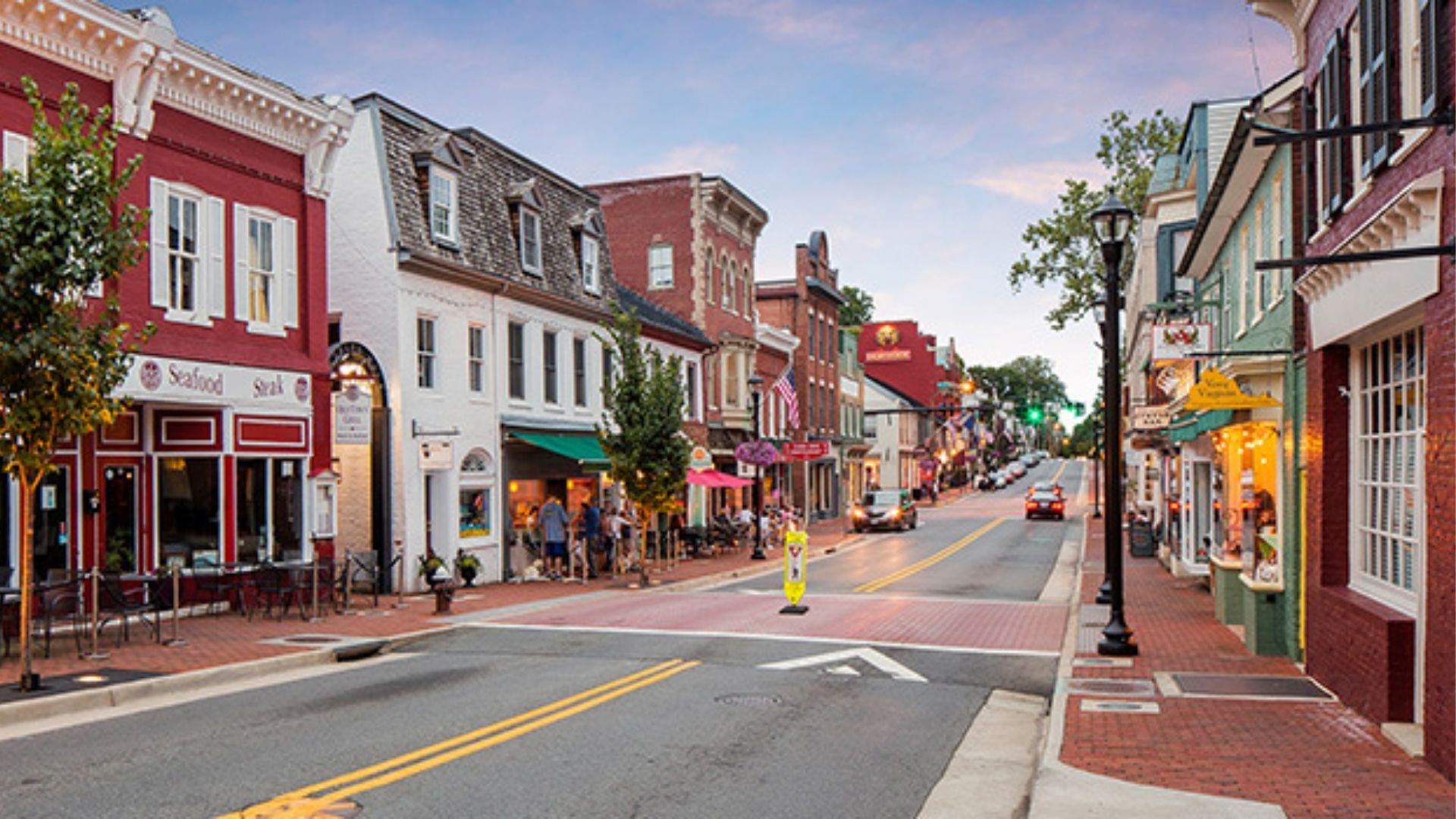 Cities & Local Government FAQs
How much does Rosterfy cost?
Rosterfy have a number of Pricing options, depend on the size and scale of your requirements. Please check out our Pricing Page for more information.
Is there a maximim number of volunteers that can be used in my Rosterfy account?
The number of volunteers is dependent on which Rosterfy package you select. Please check out our Pricing Page for more information.
How many administrators can I have using my account?
The number of administrators who have access to your account is dependent on which Rosterfy package you select. Please check out our Pricing Page for more information.
Can I limit administrator access within my team?
Yes. Rosterfy enables you to create custom administrator access for members of your team that might not need full access.
Does Rosterfy enable background checks?
Yes we do! We have a seamless integration with Sterling Volunteers, which enables organizations to run background checks on your volunteers and/or paid staff. Learn more about our integrations here.
Where will my data be stored?
All data is stored securely on Amazon Web Servers (AWS) in the USA.
Does Rosterfy utilize my data in any other way?
Rosterfy don't use your volunteer data or communicate with the in any way.
Can Rosterfy facilitate check in and check out?
Rosterfy has a number of on site check in options including self check in, check in desk and kiosk view. You can also allow your volunteer leaders to check in their team for you.
What training and support does Rosterfy provide for administrators?
Rosterfy provides comprehensive training and onboarding for all new clients along with on-going support via our Zendesk site and Rosterfy Resource Hub.
Do you integrate with any external platforms (CRM etc)?
Rosterfy integrates with a number of platforms. To view our extensive integration options, please visit our integrations page. If you need a specific integration then this is also an option with POA.
Can we use Rosterfy to communicate with our volunteers via email and/or SMS?
Rosterfy have comprehensive email and SMS functionality (additional charges do apply for SMS) along with volunteer portal notifications to allow you to seamlessly communicate with your volunteers.
How does volunteer registration and waivers work on Rosterfy?
In Rosterfy you can create your own custom branded volunteer registration form that sits on your website to help you recruit your volunteers. You can also add waivers to any form created in Rosterfy, which can be signed electronically.
Can Rosterfy keep track of where each of my volunteers are from?
Rosterfy's unique Group Manager feature allows you to keep track of where volunteers are registering from, enabling you to customize forms, trainings and communications specific to that group.