BLACKBAUD
The ideal fit for Rosterfy
Reduce admin and create a seamless, engaging experience to support your volunteering program.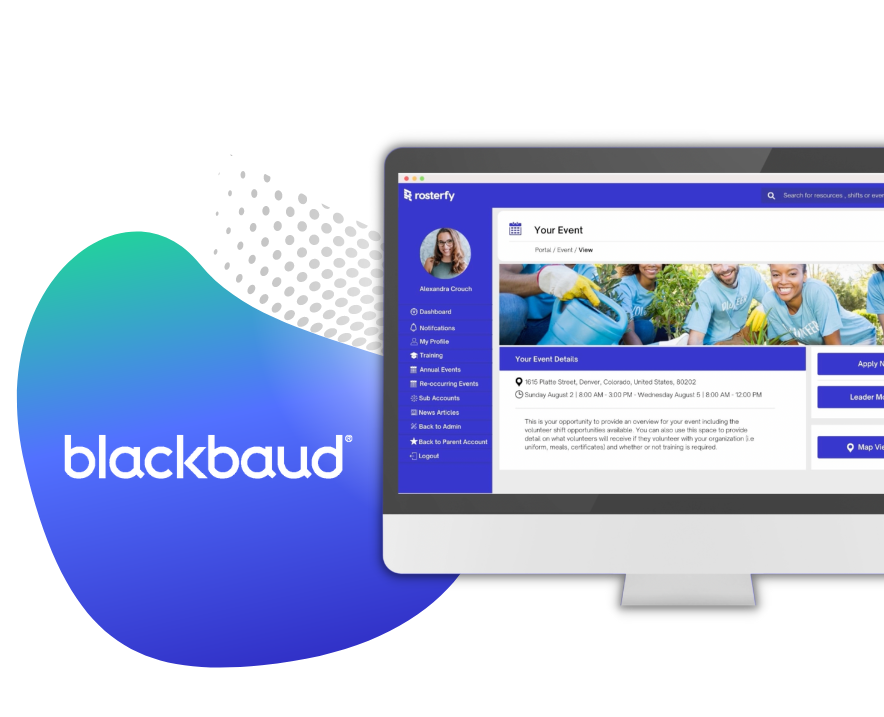 PERFECT PARTNER
How Rosterfy & Blackbaud Integrate
When you integrate Rosterfy with Blackbaud you can simplify your volunteer management by synchronizing data across both systems.
Core fields shared:
Email
Name
Phone
Marketing Preferences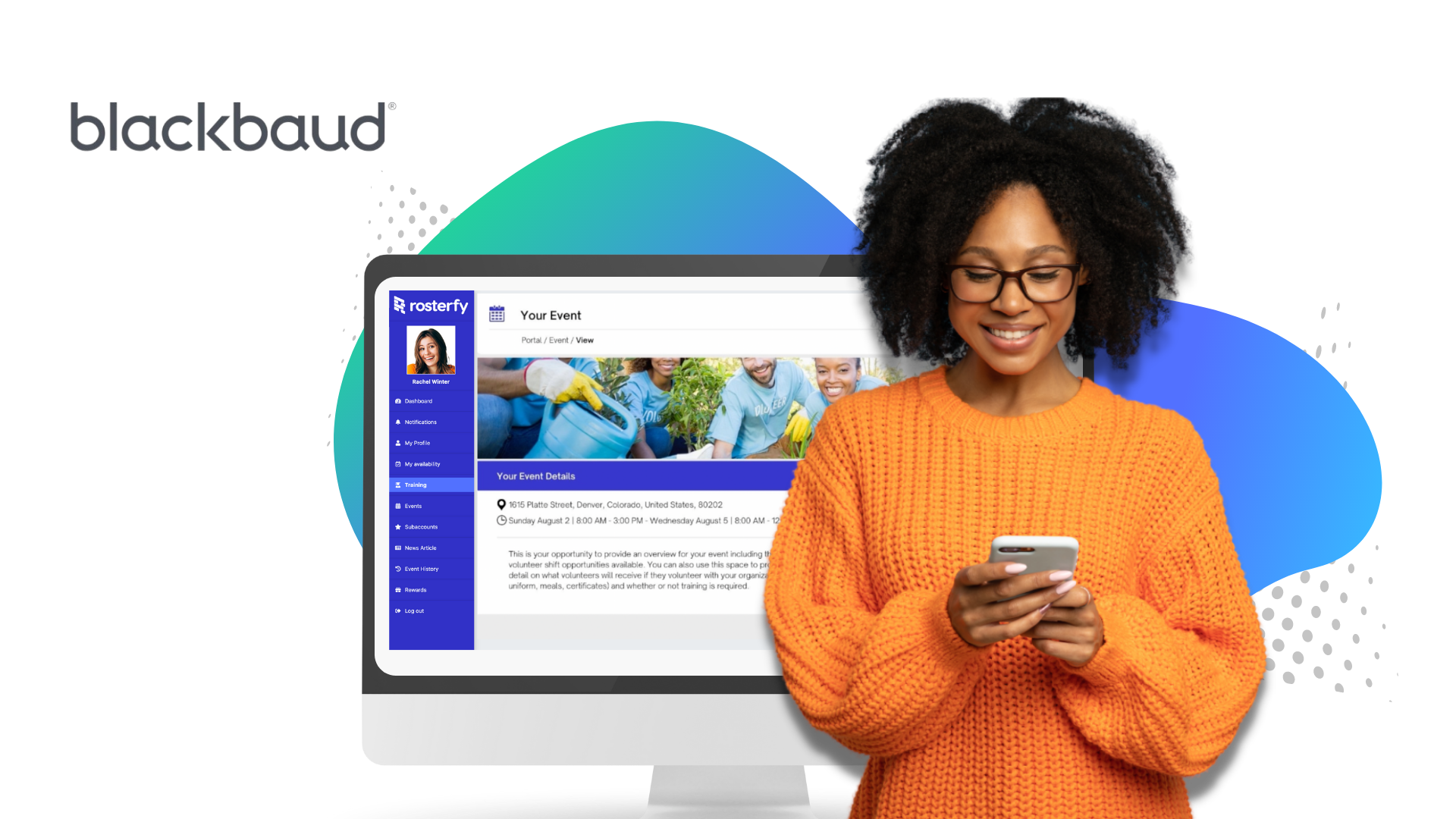 Webhooks
Rosterfy supports webhooks for constituent add/update and delete.
When enabled this means Rosterfy will sync users with Blackbaud constituents when changes occur in Blackbaud.
Automated Fields
Rosterfy will add 3 custom field categories that are automatically updated daily for each constituent, such as:
Total Volunteer Hours
Total Volunteer Shifts
Total Volunteer Events
Add-ins
When enabled Rosterfy has a Sky Add-in tile that is added to the constituent page.
This add-in is used to load a Rosterfy widget that displays a real-time link to a users Rosterfy profile.
THE MOST COMPREHENSIVE VOLUNTEER MANAGEMENT PLATFORM
Highly Configurable. Super Effective.
Make great things happen when you focus your time and efforts on supporting your cause and not the admin.
Schedule volunteer shifts and keep everyone informed where and when they are needed.
Get all your volunteers off to a great start by automating your onboarding process.
Reporting on Rosterfy means you'll have endless data at your fingertips.
Automations trigger follow up messages to volunteers through SMS and Email.
Super simple check-in and check-out of volunteers reduces complexity.
No more working in the dark. Our platform gives you greater visibility of your program.
What's your attendance rate and who's arrived for each shift? With Rosterfy you'll know.
Automation helps your team focus on the cause and not the admin.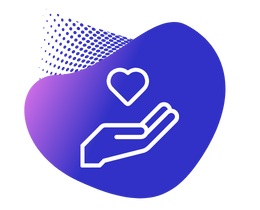 The size and scale of charities and non-profits range from small local operations to international organisations.
Rosterfy is a great fit for all however, larger organisations who manage volunteers over multiple locations benefit in particular.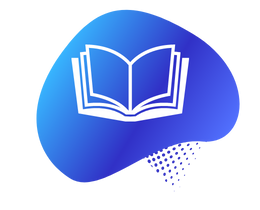 Universities and Colleges across the globe use Rosterfy to help them manage the volunteer programs and community projects.
Our platform cuts hours of admin through automation and is a game changer for volunteer recruitment.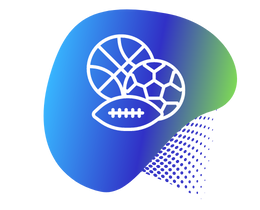 Sport Federations & Teams
Rosterfy has supported the Sports Events and Team sector for a number of years.
Our platform has proven to be a key asset for organisations such as FIFA, UEFA, Tennis Associations, The Common Wealth Games and the Super Bowl.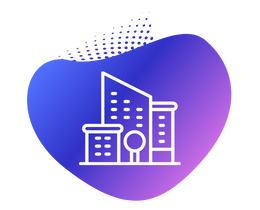 Cities & Local Governments
Rosterfy is an ideal solution for communities looking to provide a centralised solution for volunteer programs.
We provide Cities with the tools to leave a legacy and good-will post event.

Starting from
Rosterfy
Recruit, Retain, Reward and Train volunteers with Rosterfy.
Details on candidate capacity
pricing here
---
Scheduling

Onboarding

Attendance Tracking

Communication

And more...
SHIFT SCHEDULING
Spend less time scheduling
Spend more time supporting your cause and less time worrying about who's turning up for the event by scheduling shifts on Rosterfy.
Our easy-to-use shift planning tools help you assign volunteers to activities and view the overall coverage of volunteers at each event.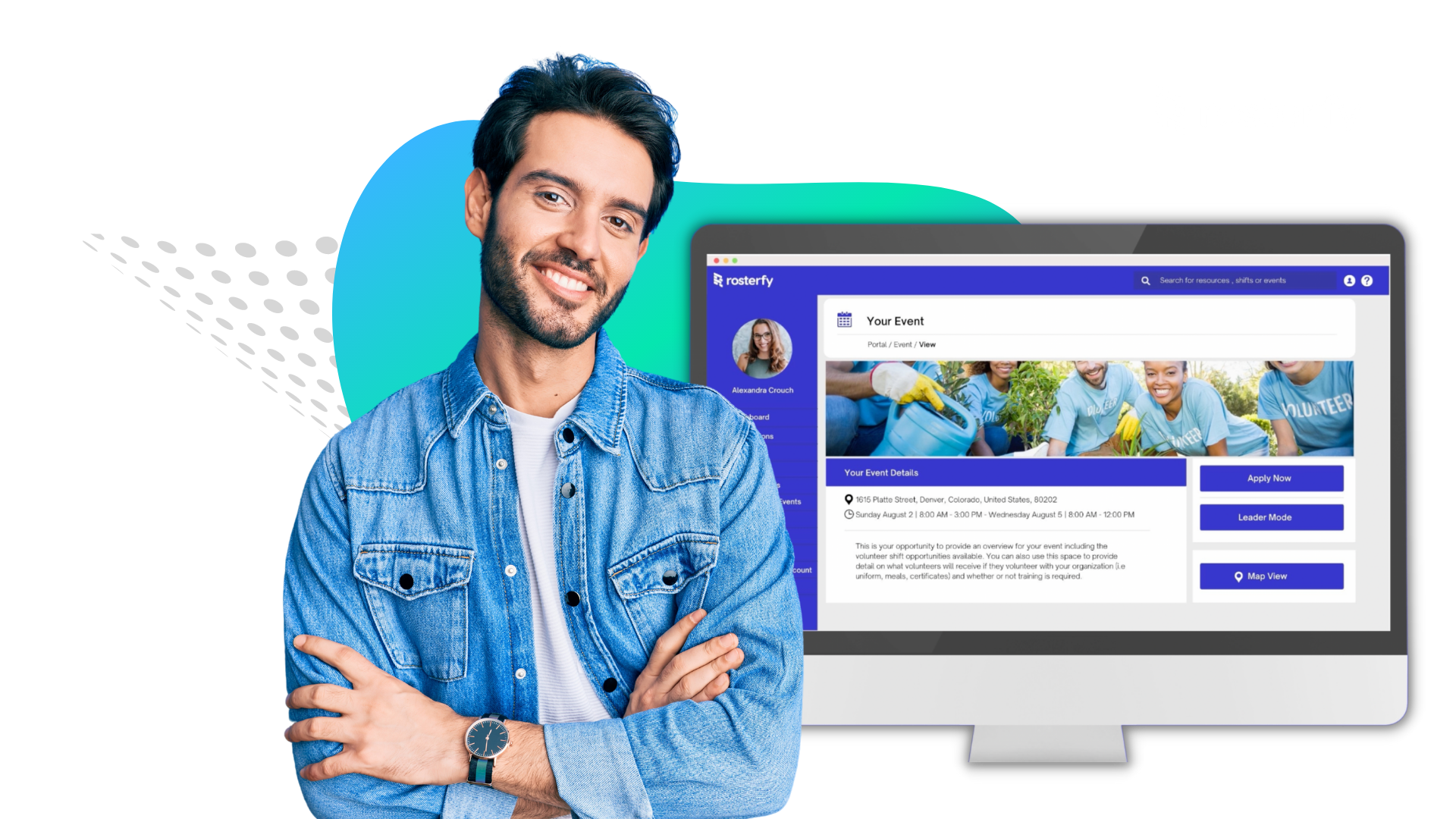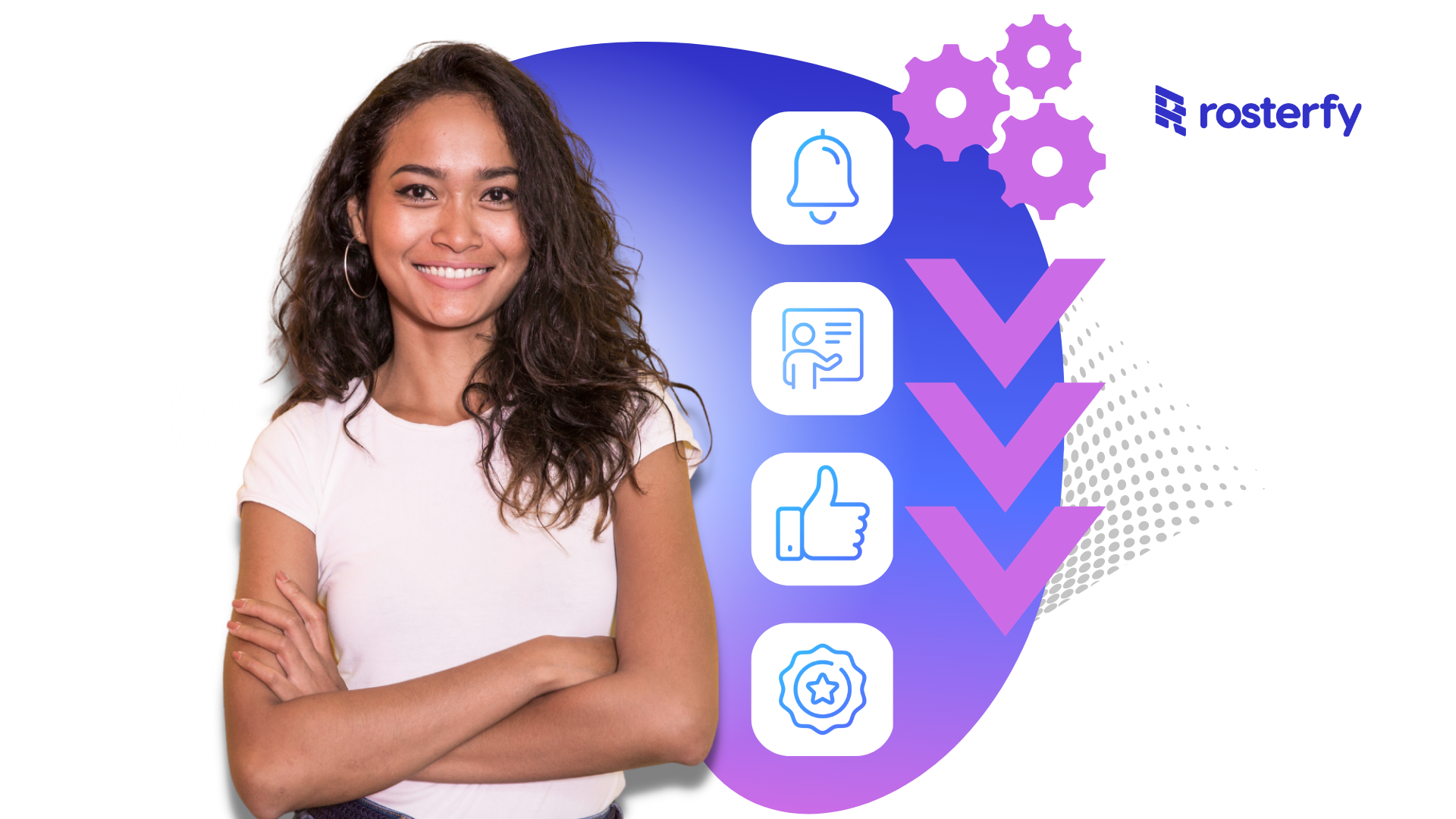 TASK AUTOMATION
Do more with less
By automating more tasks through Rosterfy, you and those people supporting your cause will be able to direct their energy towards making a difference.
ENGAGEMENT
Create a great Volunteer Experience
Improve the effectiveness of your volunteer recruitment and engagement by creating professionally delivered communication.
Give volunteers the type of experience they will want to talk about and refer to others.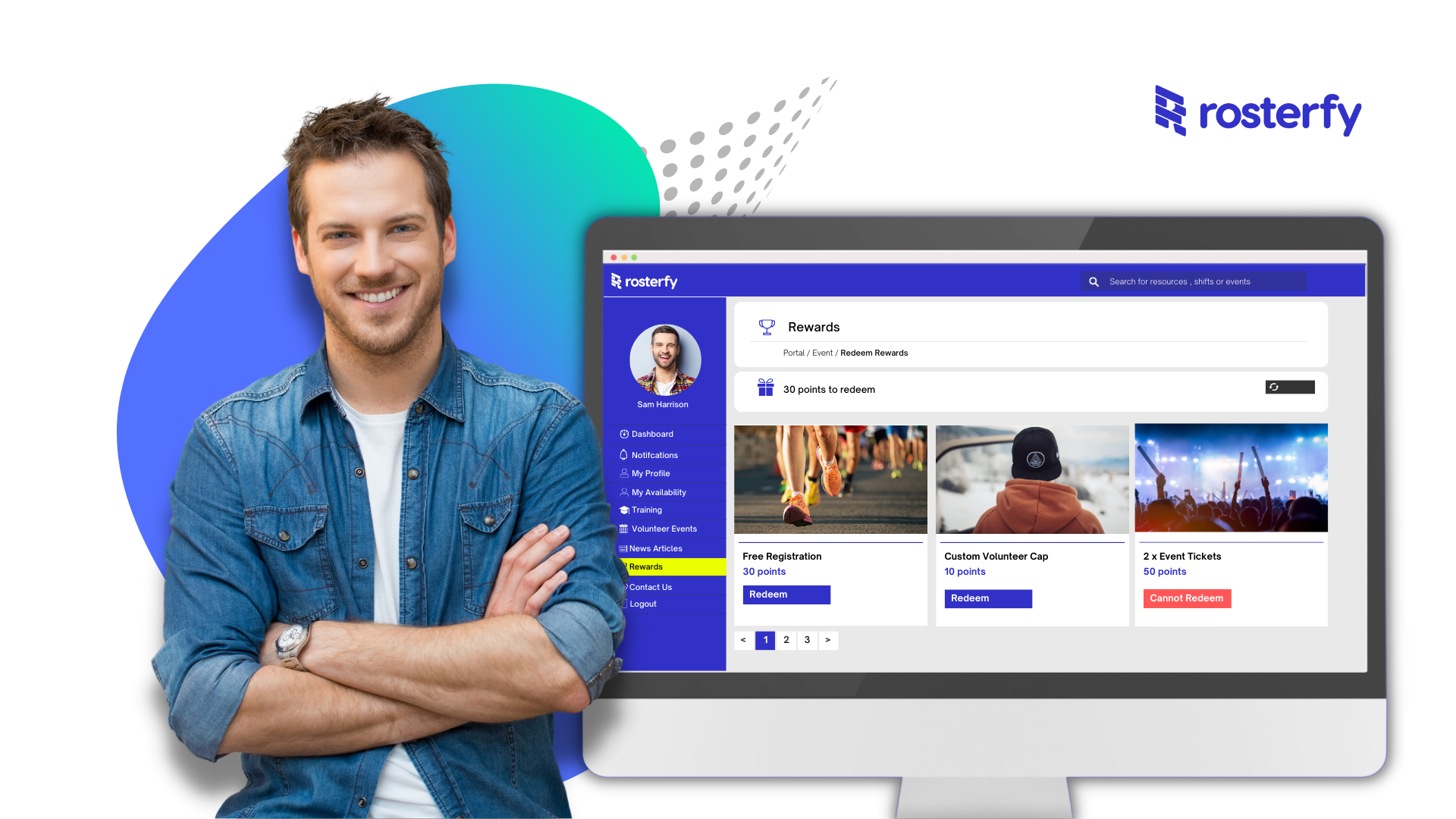 "Rosterfy makes communication with volunteers easy and simple."
"Excellent Customer Service and Easy to Learn"
"An efficient suite of tools combined with wonderful support"
Both systems are highly configurable and new functionality is being developed continuously, more fields and tokens will be added over time.