A timesheet or payroll report can be created using Rosterfy's Reporting module.
Go to the Reports menu and click Create

Give the report a name
Select 'All Event Shift Users" as the Report type
Select either excel or csv as the file type.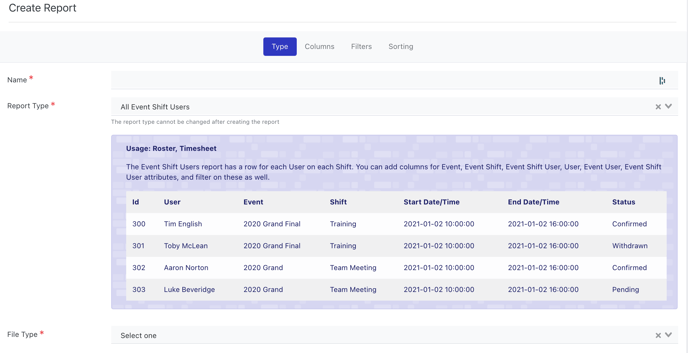 Click Next to pick the Report Columns
This is where you can start building out the report based on the information you need. See example of the types of columns you might want to add below: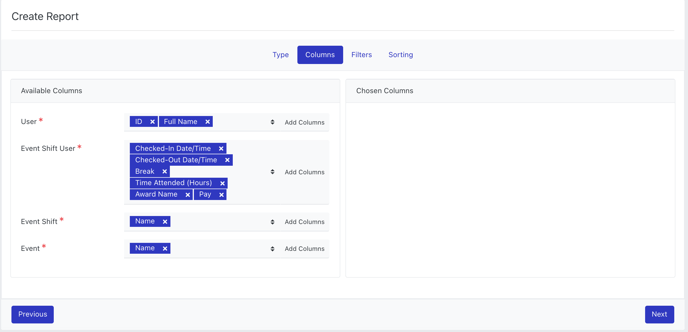 Next step is to add any filters to the Report.
This is useful if you want to limit the report to a particular event, shift or any other attribute.
In the example below, the filter relates to a specific Event ID, meaning only data relevant to this specific event will be included in the report.

The final step is to customise the sort order within the report. Then click Submit.