When attempting to send a large email, Rosterfy will only send to 1500 users at once to avoid your email being considered as Spam by mail providers. You can use the below method to split a group into smaller groups in order to send out bulk emails.
1. Click Users.
2. Select Listing.

Note: Ensure either the Email or Rosterfy id is showing on the user listing.
3. Click Filter.

4. Enter the groups to be split

5. Click Save.
6. Click Export and select your file type.

7. Use the exported document to split the list into separate files. Remember, there should be a maximum of 1500 users in each document.
8. Once you have your files ready, navigate to the Group listing in Rosterfy by going to Users >> Groups.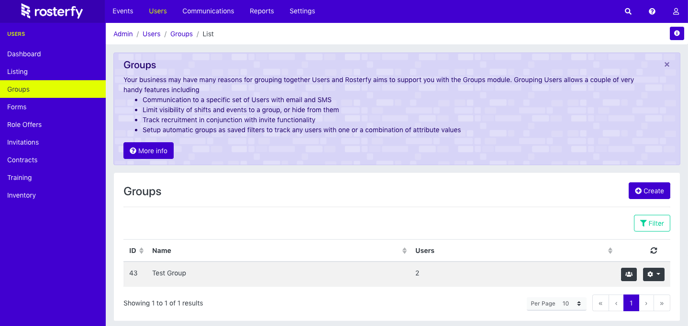 9. Click Create, and add a name for the group. Please note: You will need to create a group for each file.


10. Use import groups to import the file.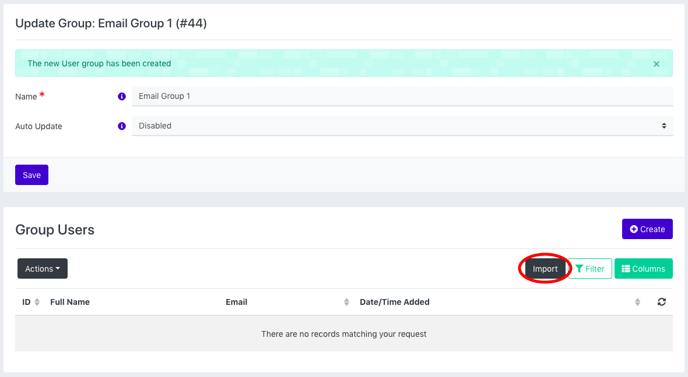 Once the groups are created, follow the steps outlined here to send each group the email.