To email all users within a group, you will first need to navigate to Groups.
You can email all users within a group straight from the Groups List, or from within a specific group's page.
To send an email to a group from the Group List, click the settings button next to the group you would like to email. Then click the Send Email button.

You will then be taken to the Send Email page where you can select the email template you would like to use or input a subject and content for the email directly into the text editor. Once you are happy with your content, click Next.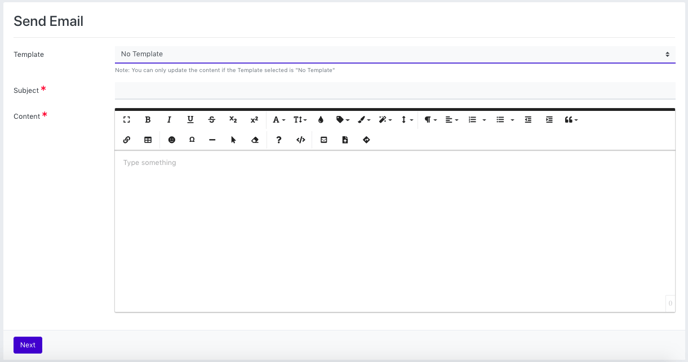 Then you will see all of the group members who are going to receive this email. You can also preview how the email is going to appear to each user, or remove users from the recipient list. Here you can also schedule the email to go out at a later time. If you would like to schedule the email, turn on the schedule toggle and input the date and time that you would like the email to go out. When you are ready to send or have scheduled your email, click send.

Once your email has been sent successfully, you will receive the below notification.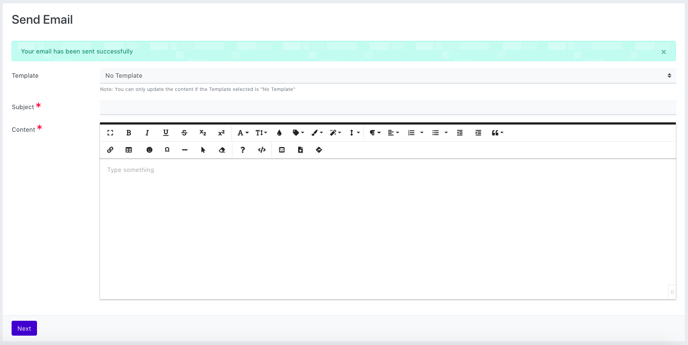 You can also email a group from within the specific group page. Once in the group page, click the Actions button and select Send Email. This will then take you to the email content page and you will go through the same steps as outlined above.