The group leader functionality allows other users to view group member information and also to schedule them on shifts.
A group leader can only be created by an admin user from within the group member list. Once a user has been made a group leader you can clearly identify them by the star.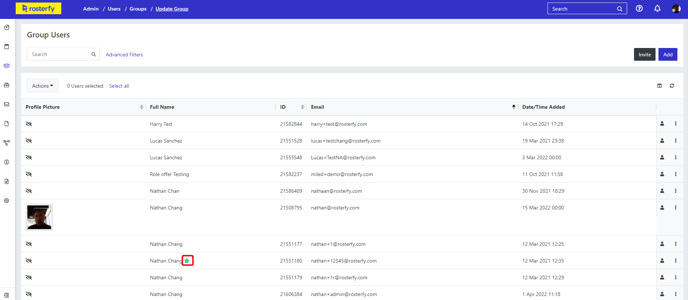 The group leader will then have an additional modal called "Groups I am leading"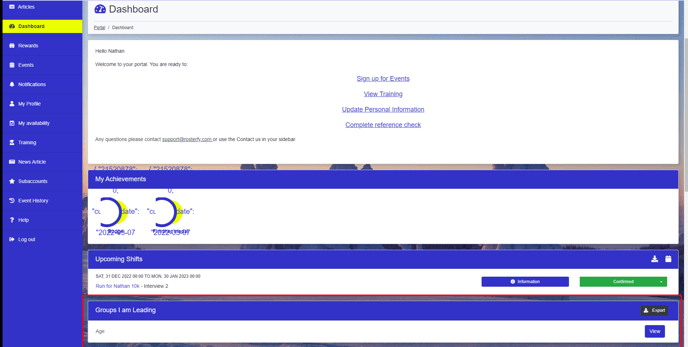 The groups I am leading function allows the group leader to view group member information that has been defined on the organisation settings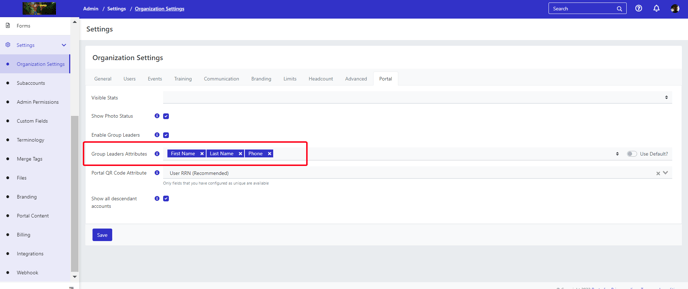 For more information on setting up a group leader see the article Adding a group leader.
Adding group members
Once a group leader has been created the administrator can add the group to an invitation link to allow the group leader to invite additional group members with the invitation link that has been created.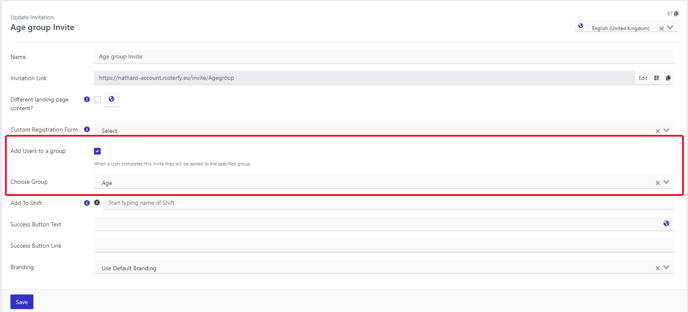 Group members that are added will receive system template from Rosterfy that can be customised in the account communication email templates
For more information you can view the article Allow group leader to invite group members

Adding group members to shifts

The group leader can be given the permission to manage group members on the shift by an administrator in 2 ways:
1. Automatically upon invitation
As part of the invitation setup the invitation link a group leader uses can be linked directly to multiple shifts. This method should be used only when the purpose of adding a group member is to be on a shift.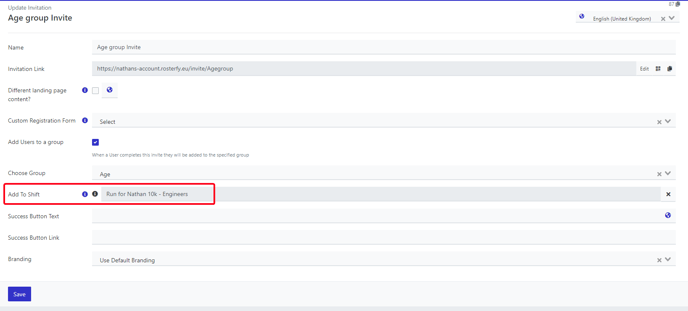 Note:- Add to shift will not notify the group member of the shifts they have been added to but will display on their Rosterfy portal for them to view dependent on the default status on the shift.

2. Give the leader permission to schedule the group members.
The group leader can be given the permission to manually allocated group member once a shift is visible only to the group.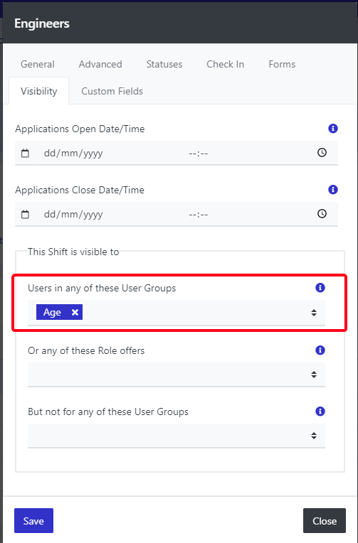 Within the Groups I am leading the group member will have access to add/remove group members to the shift. Upon assignment there applied shift automation task will be trigger with the user entering the shift as the default shift status.

Note: Group leader should be added to the shift as a shift leader if they are responsible for checkin of group members
For more information view the article Allow group leader to add group members to a shift.