You can use the User Search feature to find users who all share common traits or information. You can then create groups based on these search results to easily identify users based on their qualifications and communicate with them all at once.
To create a group from search results, navigate to the User Listing.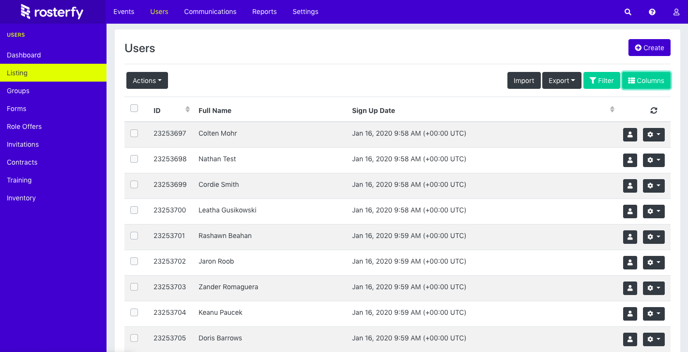 To run a search for users who meet a certain criteria, click on the Filter button and select the criteria you would like to search for. Please note: If you are looking for an attribute and are unable to find it in the Filter pop-up, please make sure that the "Is searchable/filterable?" toggle is turned on for that attribute. You can edit this by going to Settings >> Advanced >> Attributes >> Update.

Once you have added your filters, click Save. You will be able to tell that a filter is applied to your user list because the Filter button will be white.

To create a group based on the filtered users, use the checkbox to select the users that you would like to add to the group.

Once the users are selected, click the Actions button and select Export Users to User Group.

You will then be prompted to select an existing user group or create a new user group to add the users to. You will also be asked if you want to add all listed users (all users that meet the filtered criteria) or only the selected users to the group.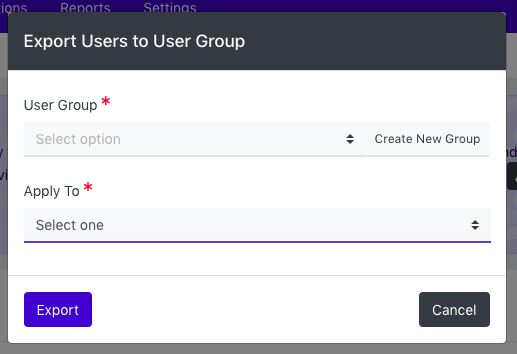 Click Export.