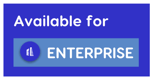 Items come in two forms - Rewards or Entitlements
Reward items can be physical or digital items that are typically assigned to your workforce to recognise their contribution based on attendance or hours worked.
Entitlements are items that are assigned to your workforce as part of their role or involvement in the event, i.e uniform, radio, meal voucher, accreditation etc.
Creating an Item
Go to Users > Reward & Recognition > Items > Click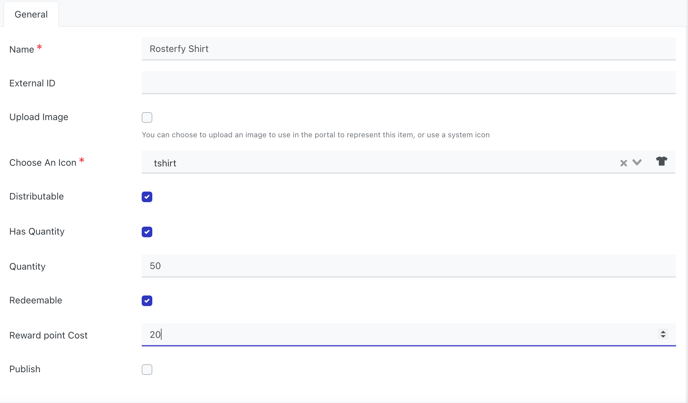 Enter the name of your item, i.e 'Rosterfy Shirt'
Add an external ID if applicable
Upload an image of the item OR choose an icon for the item
Is the item Distributable? Yes / No
Does the item have a quantity? Yes/No
If Yes, enter the number of items available (each time the item is redeemed, this number will decrease).
Is the item redeemable (using allocated reward points)? Yes/No
If Yes, enter the number of reward points it will cost to redeem item.
Publish? Yes/No
Click Save
The Items list shows an overview of all items created, including whether they are published, redeemable or distributable and the stock level available.