A weblink is a good way to direct a User to an external URL primarily . However, you can use a weblink to redirect to a page that is available to all on the portal. A created weblink is displayed on the portal sidebar and created that will redirect to Facebook and another that will redirect to an event checkin.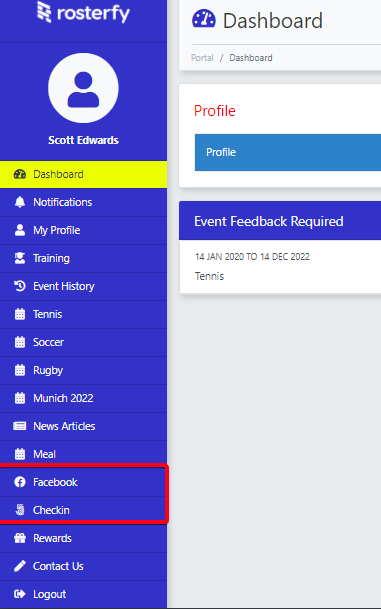 You can create a weblink from your dashboard by:

1. Click Communications
2. Click Portal Content
3. Click Weblinks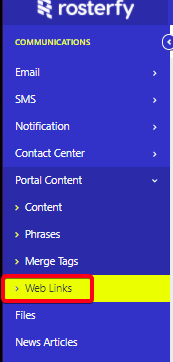 4. Click Create
5. Enter Link Text, Link URL and Select an icon

6. Click Save
Your weblink will now be available on the portal sidebar which you can view as an admin by viewing the portal. You can also use weblinks to create a Portal Dashboards
Re-order Menu
Click on the Sidebar tab.
Drag and drop to re-order menu items.