This document will provide an overview of the features/updates the product development team has delivered in Sprint SPO62 (11 July 2023 Release)
New 'Status Change' Automations
Two new automation tasks that group status changes for shift and roll offer users has been added.
- Event Shift User - Status Changed
- Role Offer User - Status Changed
All statuses that relate to shift and role offer users will appear, including any custom statuses.
View Form Submissions
An easier way to view form submissions has been added to the User Update page.
The 'Form Submissions' section will list all forms the user has submitted and the number of submissions.

Administrators can view the time/date the form was submitted as well as a read-only version of the submitted form.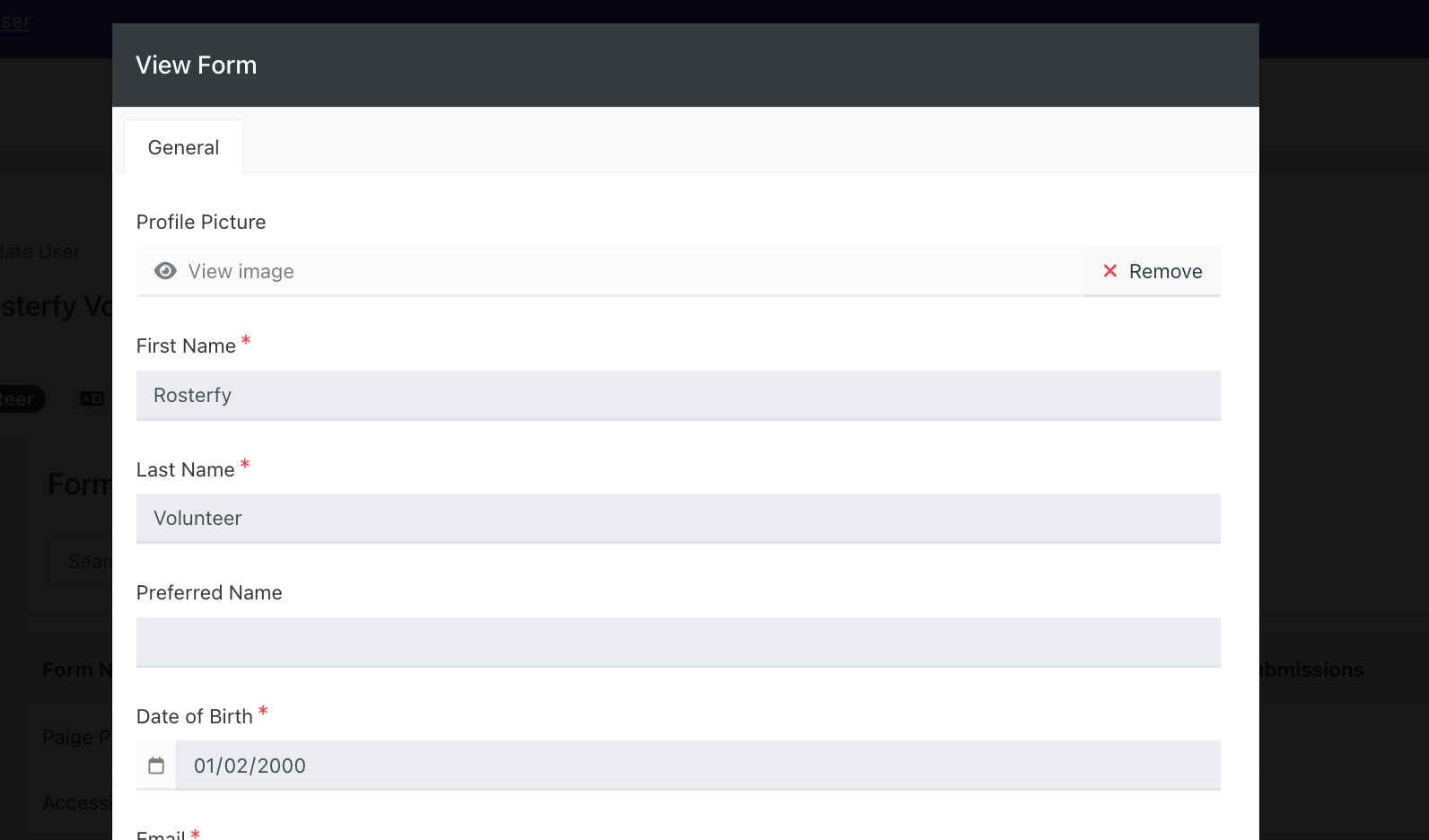 Demand Met filter for Role Offers
A new filter and column for 'Demand Met' has been added to the RoleOffer page.

Removed HTML from Event/Shift Descriptions in Exports
Event descriptions will appear as text in reports, instead of including HTML.
Ability to search account Organisation Settings
A search bar has been added within Organisation Settings to help you find settings faster.
Notifications Improvement - Mark as 'Read' on Appear
Priority portal notifications will now be marked as 'read' when they are first viewed and disappear when navigating to a different page.
Ability to set reward point configuration against events and shifts in bulk
Using the 'Bulk Update' feature, reward points can now be set against events and shifts in bulk. Reward points can also be set with an event/shift import.
Ability to bulk delete custom fields from archive
Custom fields can now be deleted via the bulk actions menu after being archived.
A Warning has been added when creating repeating shifts
Group/Role Visibility Fields have been removed for Public Events
If an event is public, group and role offer visibility fields will be removed.
Ability to Reset/Clear Volunteer Search
An option to clear search terms and filters has been added to make searching for users easier.
Ability to filter by Group Type and Checkpoint Type in Reports
Additional filters have been added to reports
Additional filters added to headcount horizontal permissions

User types added as a filter
Location / Location type / Functional Area ID added as an option