NEW
When cancelling a shift:
> Admin users will now be able to select which email template should be sent to users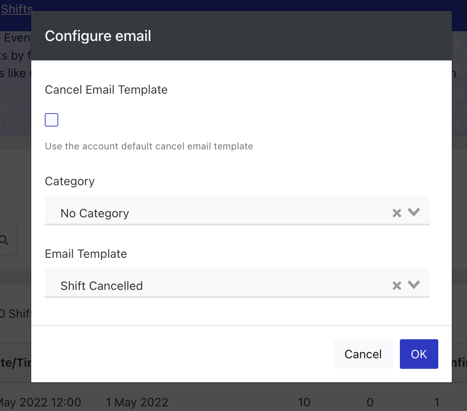 > The user's status will change to cancelled (cancelled statuses cannot be reverted/changed).

Administrators can now share filters with other administrators

ENHANCEMENTS
Grid listings within the admin console have an improved look




Updates to News Article functionality
News articles can now be promoted to the portal dashboard and banner/thumbnail images can be added
See Full Article Here



FAQ's can now be created and added to the user portal
See Full Article Here




Min and Max Shift Applications per User has been added as a column within Event Shift and Event Shift User Reports.




The Global Search results has been increased from 5 to 10 results
When performing a global search within Rosterfy, administrators will now see up to 10 results, rather than 5.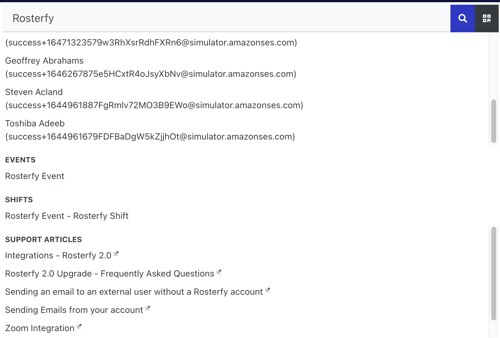 Improved visibility of User History data within the user profile
Administrators can now view all resource history against a user's profile.
See Full Article Here

Character count has been added to the SMS content page.
This will help administrators keep track of how many messages are being sent to user's.
Ability to report on when and who deleted users
'Deleted At' and 'Deleted By' can now be added as columns in reports.