NEW
Users will now be able to see other rostered users on the same shift
Administrators can now enable a setting that will allow users to choose whether they share their name with other users rostered onto the same shift.
Ability to add Application Open & Close Dates on Shifts
Administrators will now have the option to set application open and close dates within shifts, this will allow more flexibility and control over who is able to apply for certain shifts and when.
See Full Article Here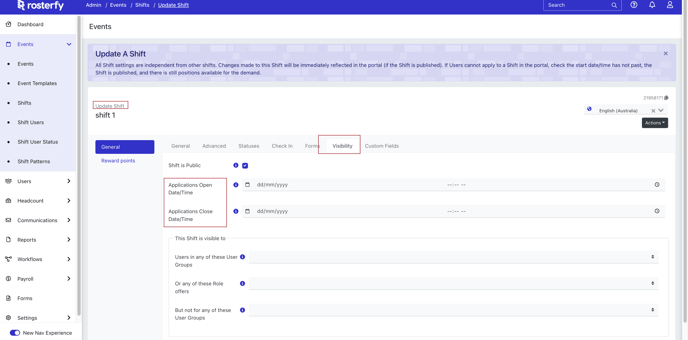 Ability to Bulk Delete/Cancel Shifts
Administrators are now able to delete or cancel shifts in bulk, rather than one-by-one.
See Full Article Here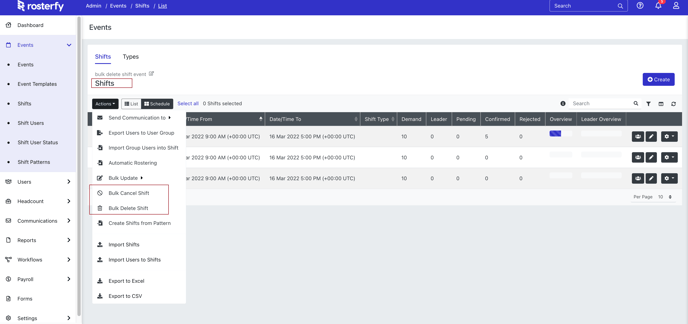 ENHANCEMENTS
Administrators can now copy groups with or without auto-group rule


Administrators can now define a minimum demand for role offers.
When creating role offers, a minimum demand can now be set to assist with headcount planning.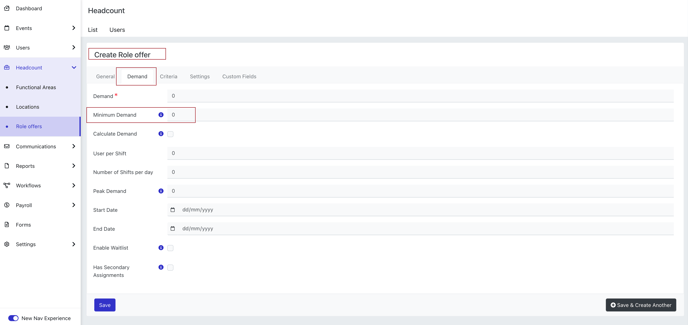 The notification centre will now display the status of all communications.
When communications are sent (Email, SMS or Portal Notifications), the status will appear in the notification centre. This will allow administrators to continue working on other tasks, whilst being able to track the status of all jobs in a single place.



If a report is cancelled, the previous version is able to be downloaded.


All rules across the system are now sorted alphabetically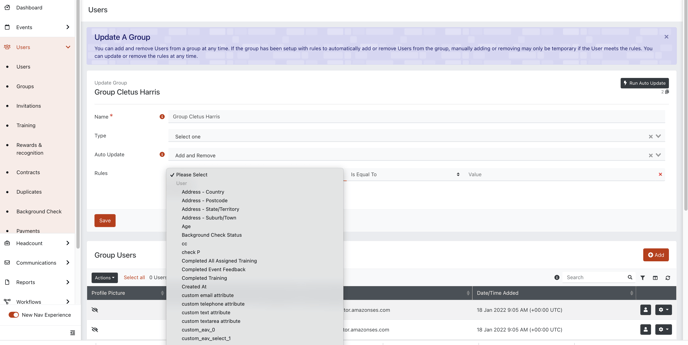 Administrators can now trigger 'Admin console request on user list' automations from the User update page.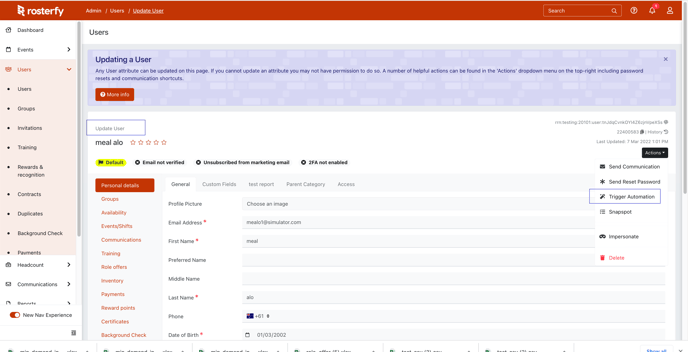 Subaccounts can now have a start and end date set.
These dates will be used for a countdown timer in the future.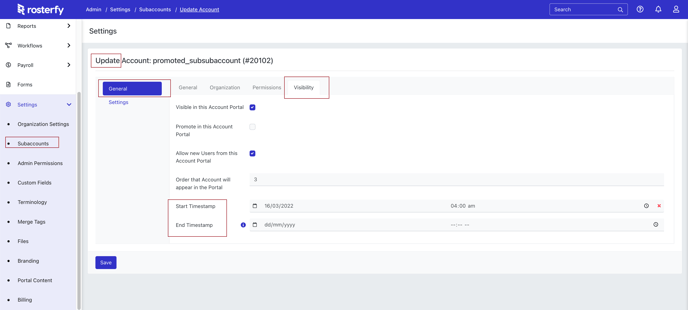 Administrators can easily navigate between pages by using the 'Go to Page' function.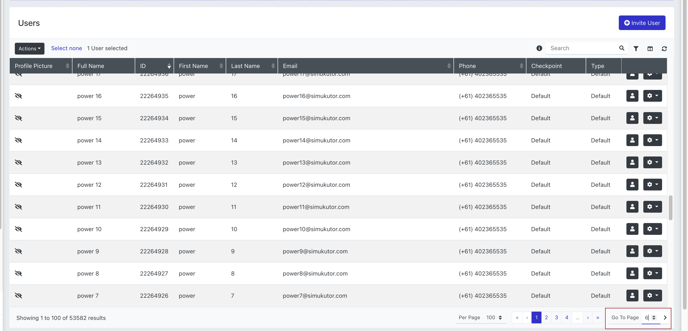 Administrators will now be able to select multiple users at once when adding to shifts, training, etc to avoid repetitive drag and drop.


Additional Portal Branding Options
Additional branding settings have been added to the organization settings.


When a 'Complimentary color' is added, some buttons and bars in the Portal will reflect the new color option. It is recommended that this color is similar to the primary for the best effect

When Content Background Color has been added, the background colour of sections of the portal, especially forms, will reflect this color.