This document will provide an overview of the features/updates the product development team has delivered in Sprint SPO59 (9 May 2023 Release)
Workforce Recruitment Enhancements - MVP
- Create roles and accept applications
- Public Role Offer Listing
- Create a Role Application Journey (BETA)
- Review Role Applications
Ability to bulk update profile picture status using Actions and imports
Profile Picture Status will now appear on the user update form (bulk update & single update) and can be updated via the user import function.
Changing the status to 'rejected' can trigger an email to be sent to the user informing them they need a new photo. If you turn on this feature and bulk reject photos, this email will be sent.
Bulk Update User Profile Picture Status - Watch Video
More Headcount Module Imports
Imports have been added to the following areas of the Headcount module. This will allow administrators to import items directly into the specific area, rather than needing to map them to an ID.
Functional Area
Job Title
Location
Venue


AND/OR Logic added to Automation Rules (Tasks & Actions).
When adding rules within Automation tasks and actions, there is now an option to choose AND/OR logic. This gives greater flexibility when creating rules within automations.


Ability to Merge duplicate users when importing
Users can now be merged as part of the import process on the Duplicates page.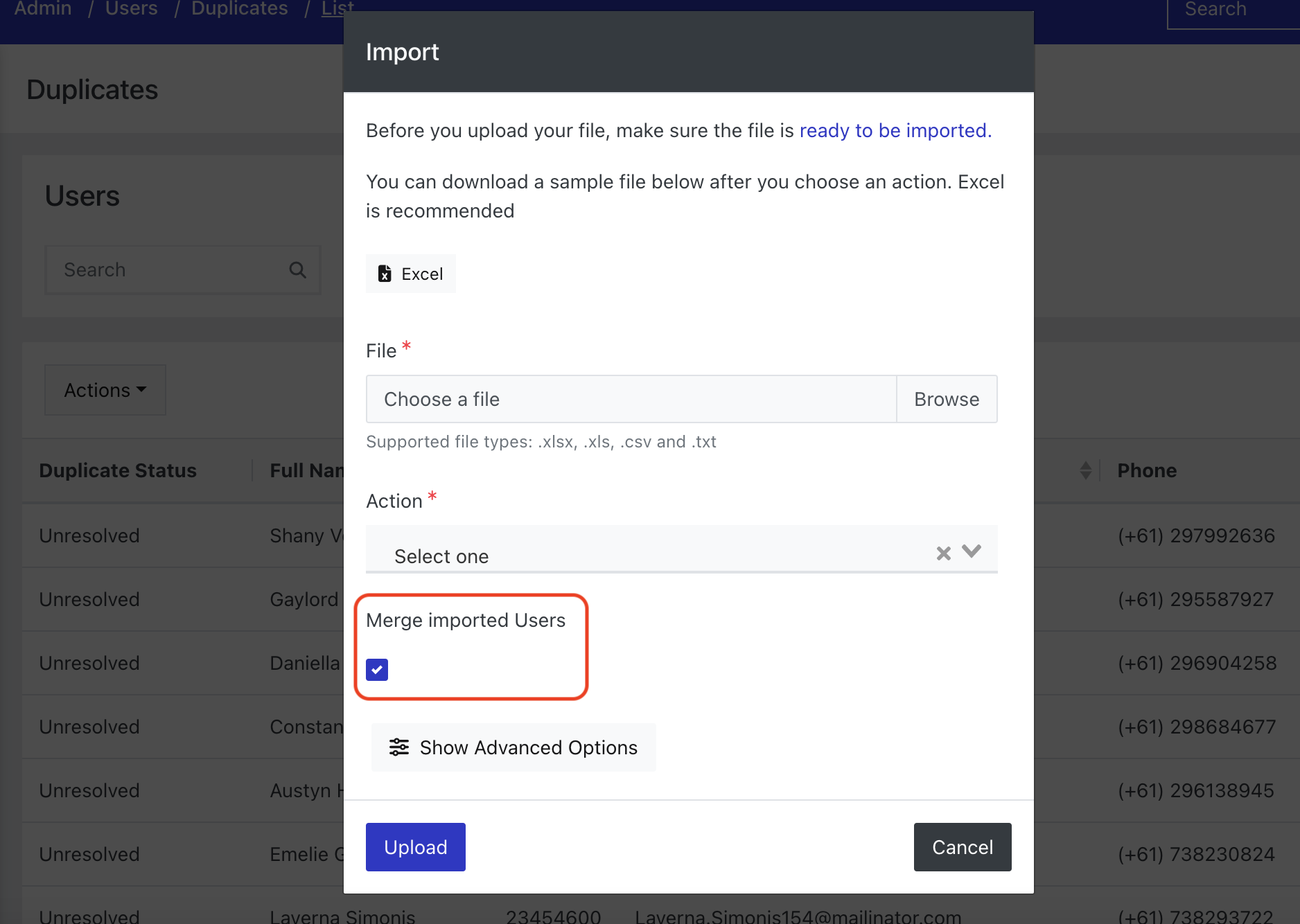 Certificate Download Automation
A new automation task 'Certificate - Download' has been added which will execute an action when a certificate has been downloaded on the following pages:
Event history (post event)
Training (Completed)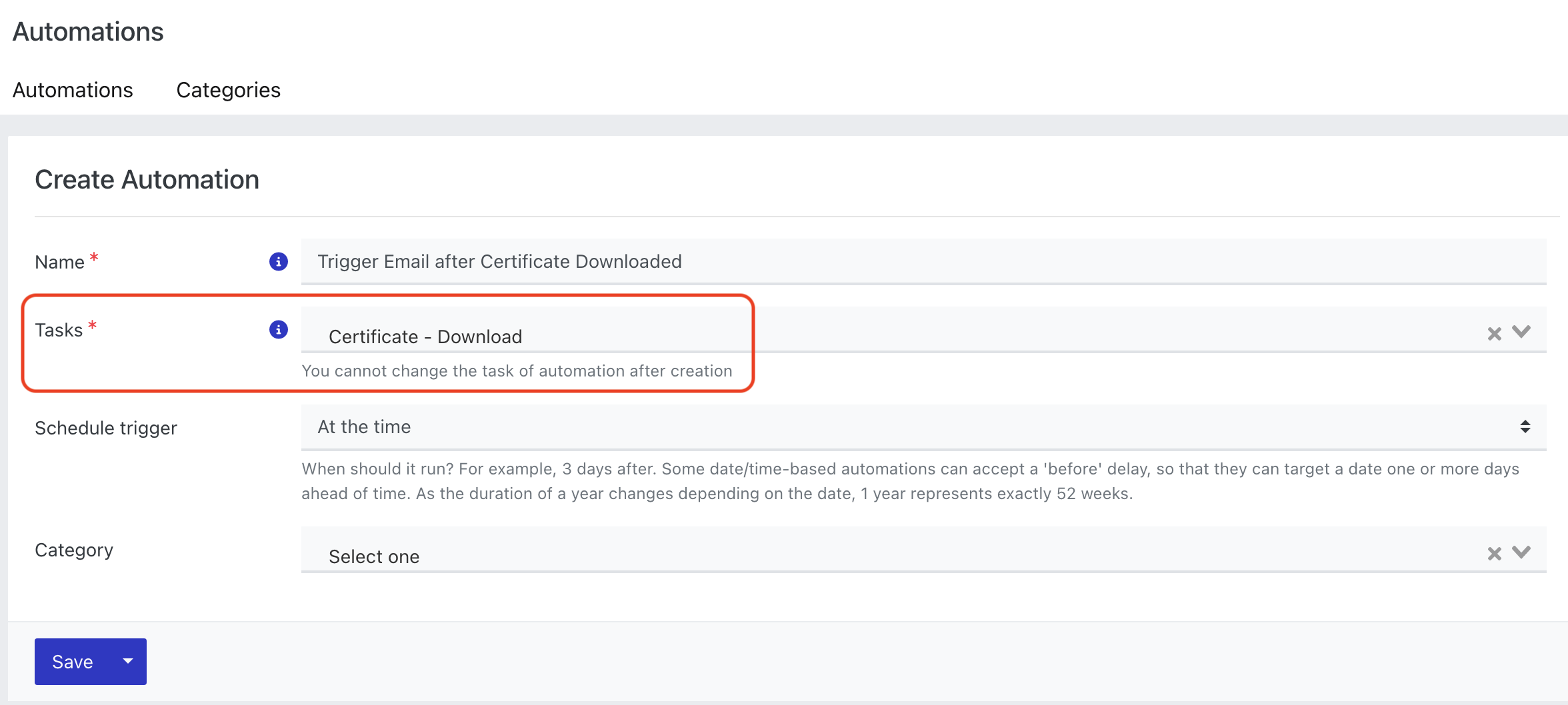 New Automation Action - 'Update Role Offer Status'
A new automation action has been added to 'Update Role Offer Status'.
Administrators can choose to update Role Offer Users with a status of 'x' to a status of 'y'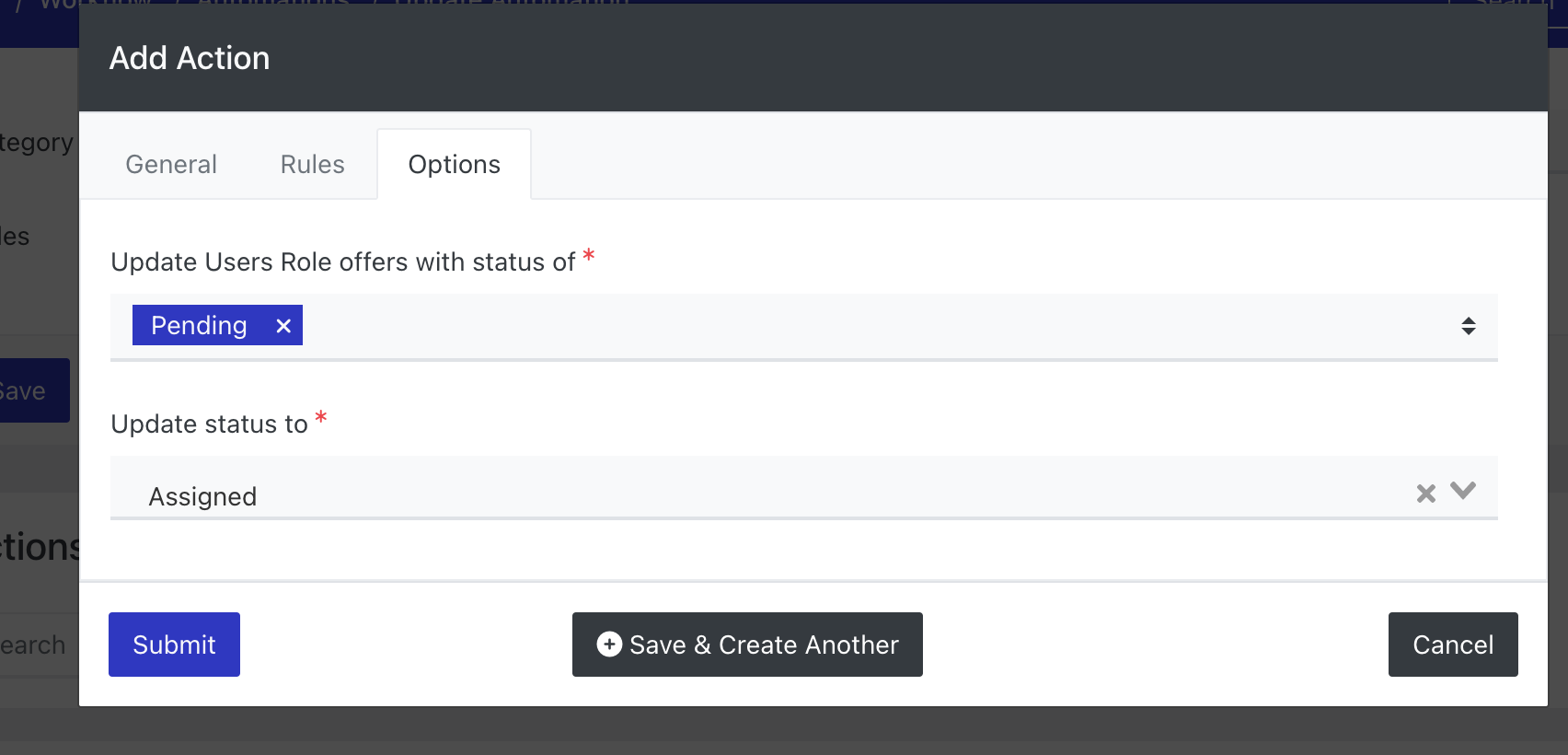 Format Merge Tags into QR Codes
Users are now able to receive a QR code for links without including the actual URLs. When picking a merge tag, at the bottom of the popup you can choose to 'render as QR code' which will then insert a slightly modified merge tag into your content.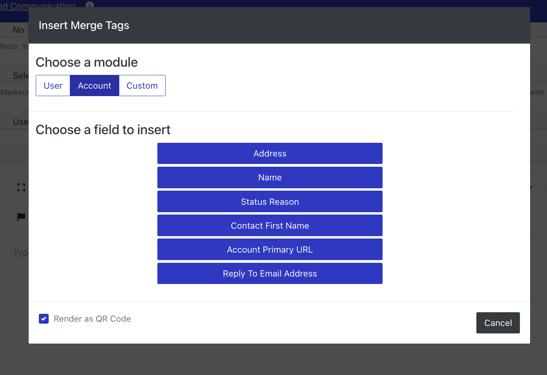 For example, instead of adding *|user_id|* , it will be replaced with
*|user_id:qr_code|*.You can also update any merge tag by adding :qr_code on the end. Example use cases would be Accreditation barcodes from external systems to render as scannable in an email.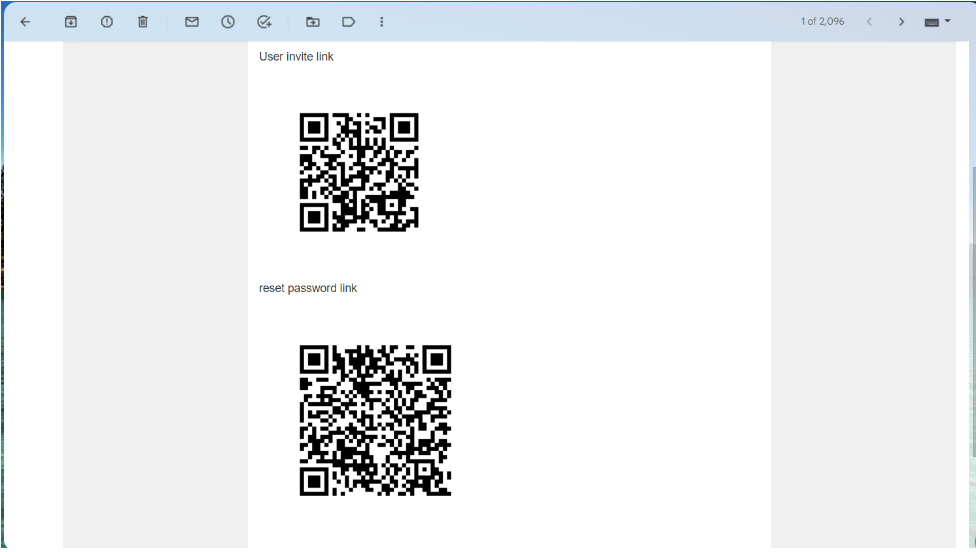 Role Offer User list can now be filtered using User Fields.
User Fields have been added to the advanced filters in the RoleOfferUser listing.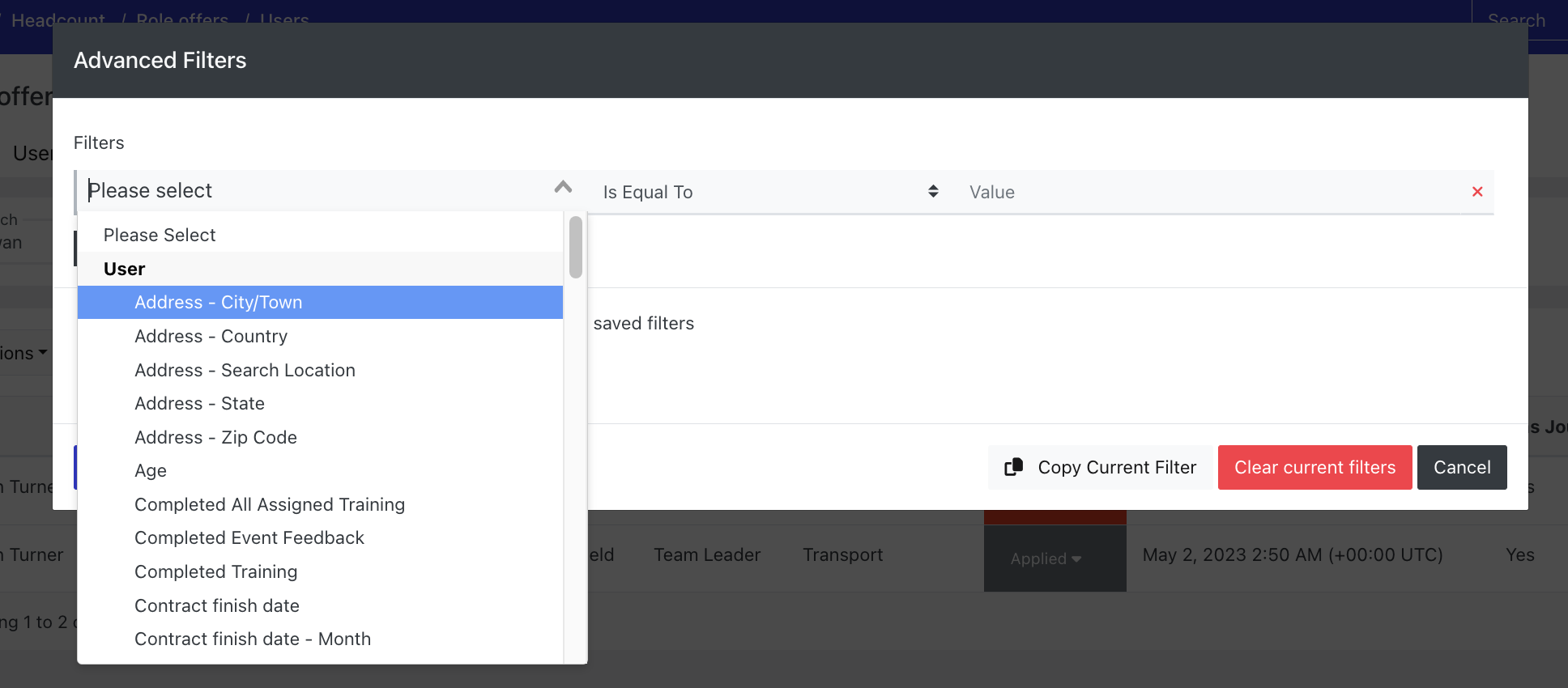 Additional Event Tags (Areas of Interest) added
Disability Services
Education & Training
Emergency Response & Disaster Relief
Human Rights
Hunger Relief
Indigenous
Mentoring & Advocacy
Seniors & Aged Care
Veteran Services