You can integrate your Rosterfy account to show your recent Instagram posts on your Volunteer Dashboard.
As an account administrator, you can access connecting your Instagram account by accessing your Integrations in Settings > Advanced > Integrations.
Once on the integrations page find the Instagram integration and select the "+" next to it.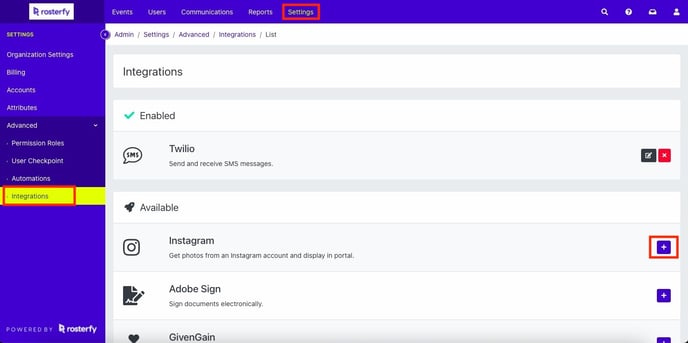 Once selected you will be directed to the Instagram integration page and be asked to authorize your Instagram account.

Once you select Authorize a pop-up will present itself and ask you to log in to the Instagram account you would like to attach to your Volunteer account.
*Note: If you are not getting the popup, make sure that your browser has a pop-up blocker disabled. *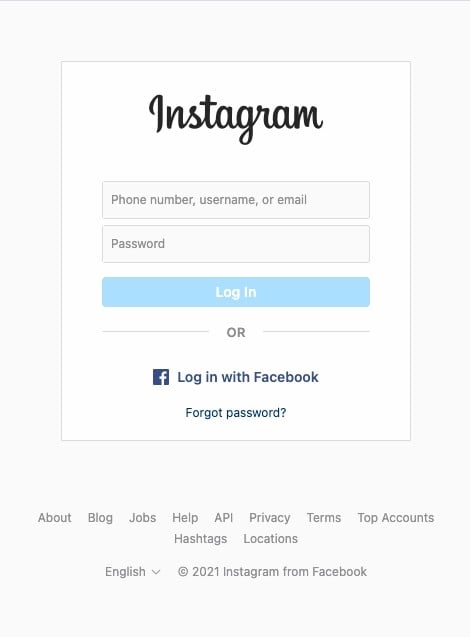 Once you have logged into your Instagram account successfully, you will be prompted to authorize Rosterfy, (written as R2 Portal Engagement App) to have access to your account.

You will also have the option to select the checkmark next to the media option. This will need to be selected in order for Rosterfy to broadcast your chosen Instagrams photos to the portal.
*Note: In order for Rosterfy to broadcast the photos associated with your Instagram account you will need to have selected the checkmark next to Media. *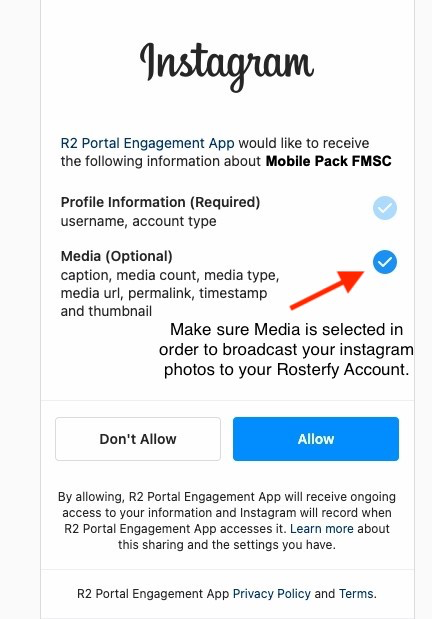 Once approved the popup will disappear and you will be returned to the Instagram integration page. From here you will want to select the actions button on the top right of the page. From the dropdown select "Sync Latest Images".

This will sync the most recent photos to your portal page.
Once you sync you can view your latest photos from your Instagram page in the admin portal by selecting the person icon at the top right of the screen.

On the portal view, you can see 10 images from your Instagram Page.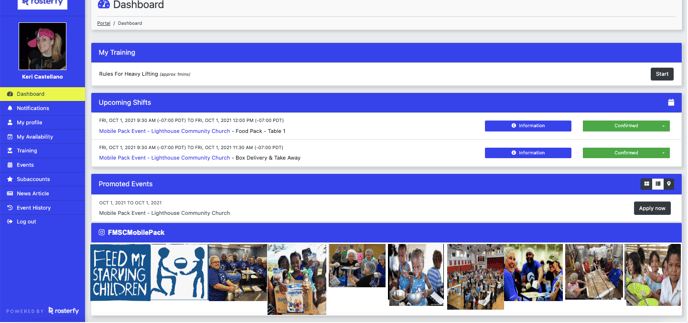 For any further information on integrations, you can contact support@rosterfy.com