Create a Home Page
Create an engaging home page for your organisation and advertise any upcoming opportunities.
Go to Settings > Portal Content > Home Page Content > Update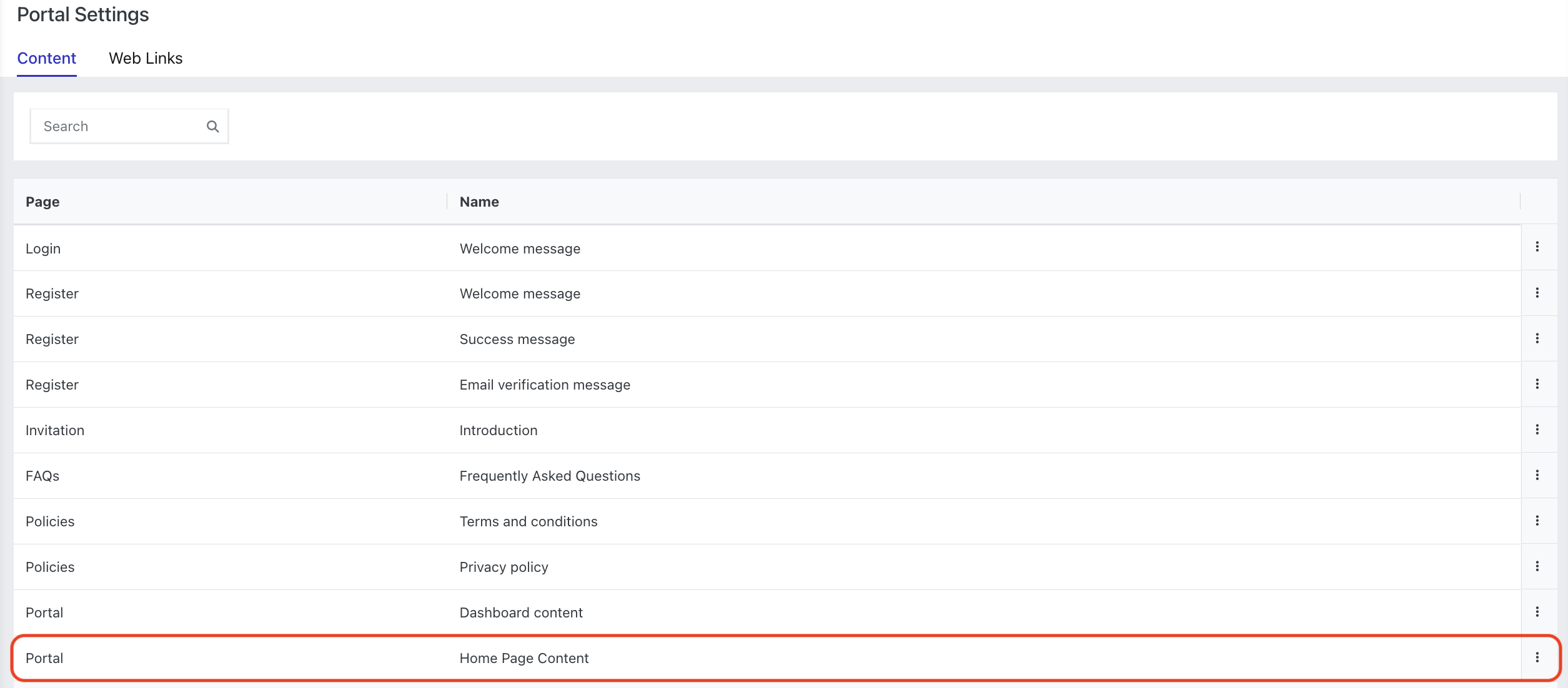 Add your content for the home page (i.e text, images or your logo)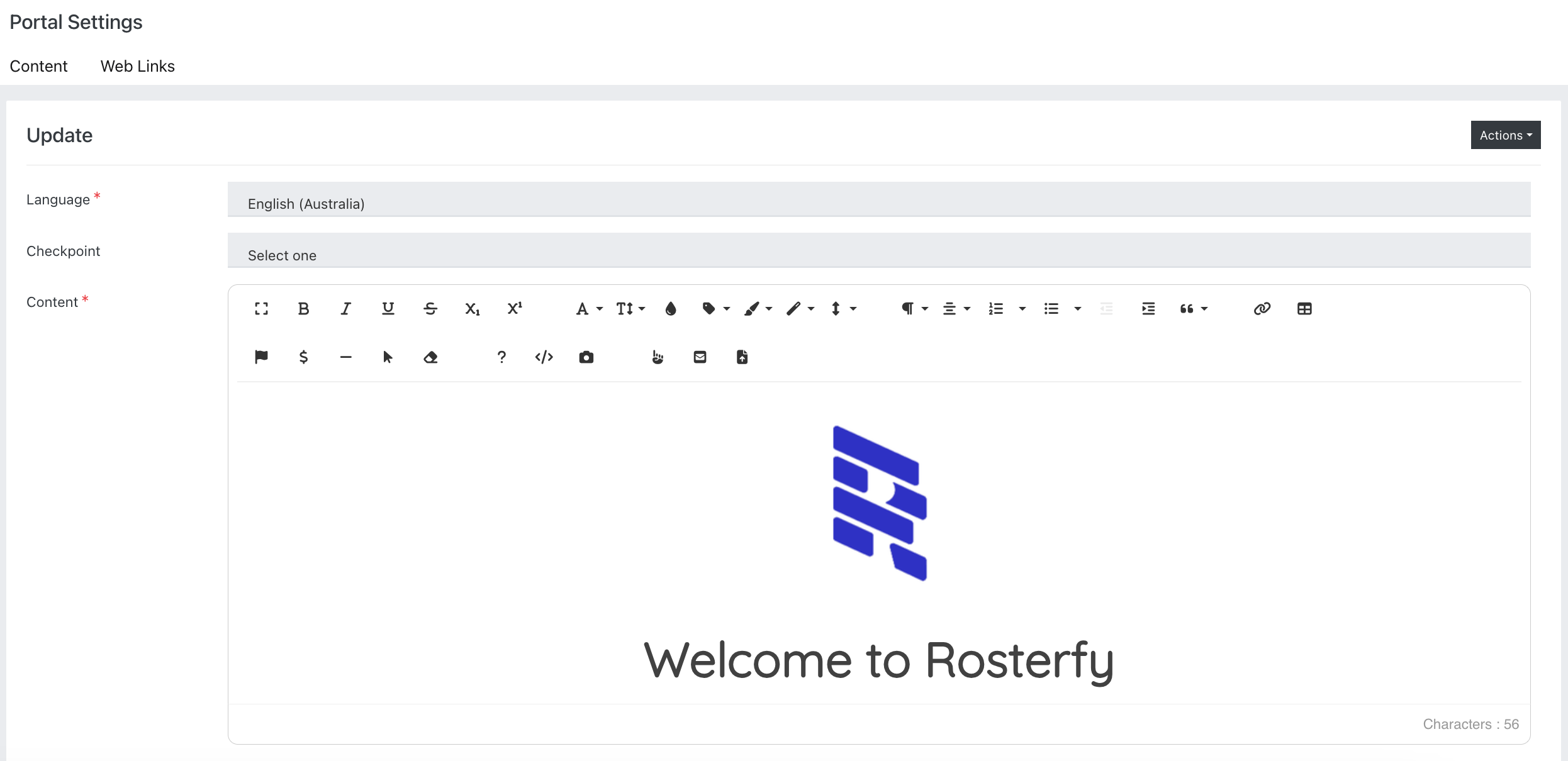 Once you have saved your content, this will appear on your account home page.
Note - to turn on your home page, you will need to enable 'Can users access the public landing page?' within your Organisation > Portal settings.