Event timesheets section allows admin users to manage the User check in/check out process for all registered users to an event.
You can click the event setting to View Timesheets to begin this process and see all timesheets that have the confirmed status.

Filter
The page will display all timesheets that are available to be checked in/out to the event and allow you to complete any shift checkin/checkout related form. Filters are useful to refine the list to specific users or shifts.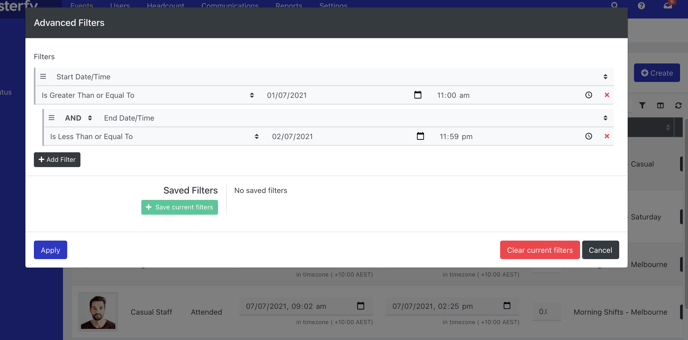 Create
Admin users can also use Create allows to simultaneously add users to an event shift, add check in/out and add team leader permissions.

Bulk update
Admin can use the Actions to update all check in attributes for selected timesheets.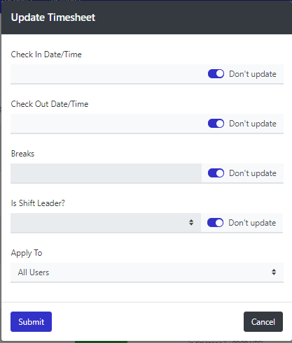 Breaks
When update a break, both on a Timesheet directly or via the Bulk Update above, it is required that these are added in via valid time formats. These are recorded as minutes and seconds


For a 30 minute break, this would be entered as 30.00 Failure to do so may result in any invalid entries not being saved.