In Rosterfy 2020, you have the ability to create custom mail merge tags made up of multiple existing mail merge tags.
To create a new mail merge tag go to Settings >> Content >> Merge Tags.

Here you will see all of your existing custom mail merge tags and be able to add new ones by clicking Create.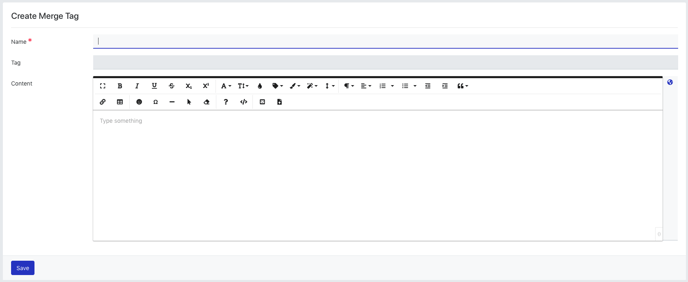 To create the new merge tag, add the name of the tag. As you type the name of the mail merge tag, the tag field will populate with the tag that can be used in emails.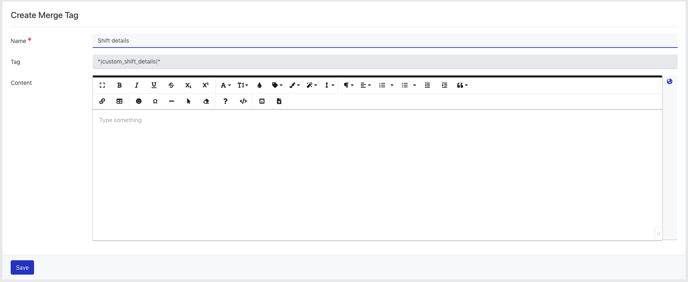 Next, use the mail merge button in the text editor to define the content that you would like this new mail merge tag to populate in emails.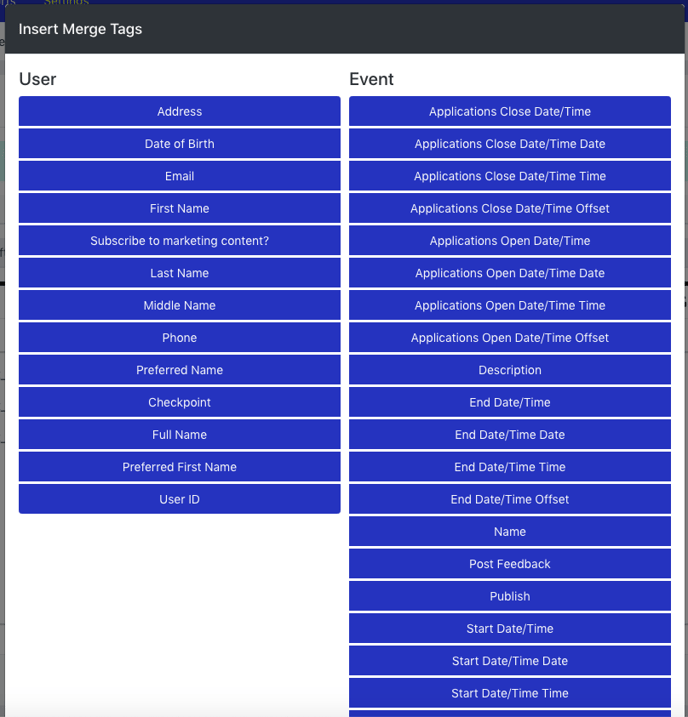 For example, if you wanted to create a shift details mail merge tag to include the shift name, date, and time, select those tags from the mail merge tag dropdown.

Once you have finalized your content, click save. You will see a confirmation message once the mail merge tag has been created.