Notifiers will receive notifications relating to a role or event approvals.
Notifiers can be attached to various parts of the system, including:
Role Offer Locations
Role Offer Venues
Functional Areas
Event Types
Adding Notifiers
Update the relevant area (i.e Location)
Click Actions
View Notifiers

Search for the person you want to make a 'Notifier'

Click Add
People added as notifiers will automatically be sent an email when an event or role within the area they are assigned requires their approval.
Sending Emails to Notifiers through Automations
A notification (email/sms) can be sent to a Notifier using automations for other purposes. For example, you may want to send a 'Notifier' an email when a person applies or withdraws from a particular role or to remind them of an upcoming shift they are responsible for.
To do this:
Create an automation
Select automation task (must relate to an Event or RoleOffer, i.e Event Shift User - Check In)
Go to Actions > Add
Select 'Email to Notifiers' as an action
Add any rules that may apply, i.e a Role Offer or Event Id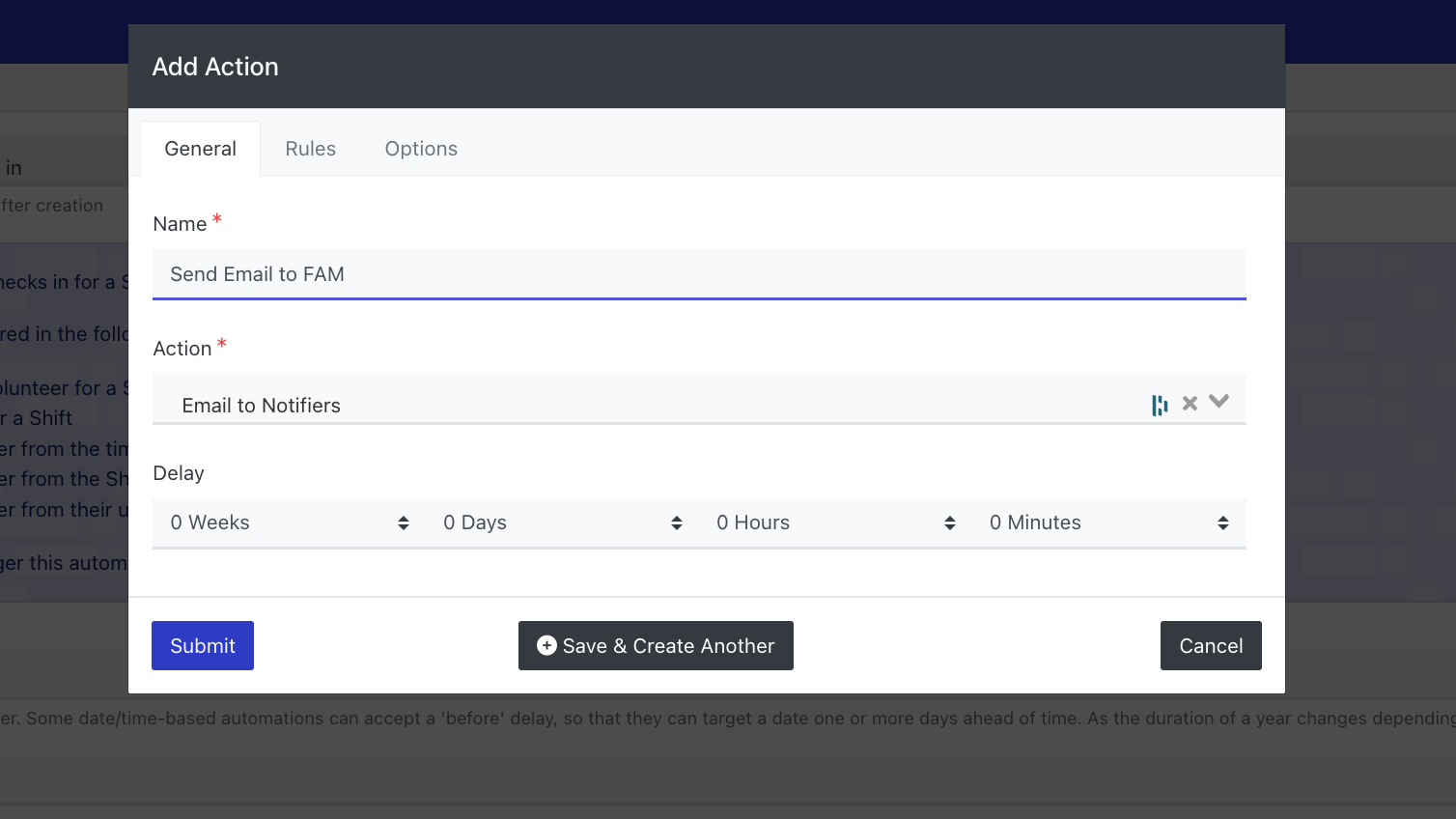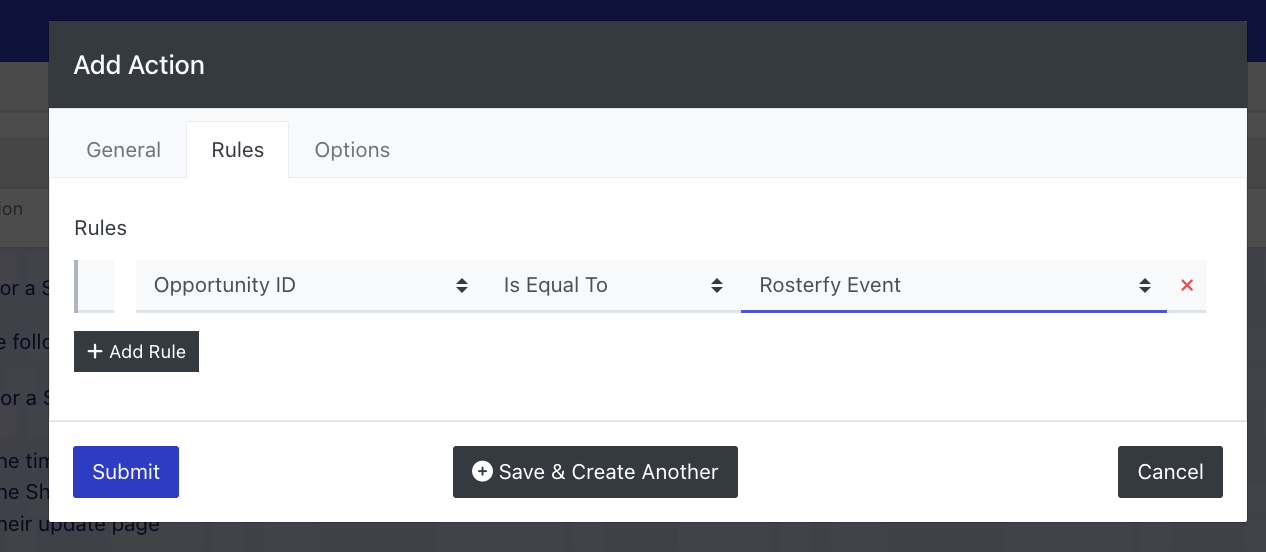 Note -
Notifiers needs to be added as a permission for the account to access this feature.