An anonymous form can be used to collect data anonymously from your existing users or from the public. The form is useful to collect general feedback or collect information from external contractors who aren't part of your Rosterfy user database.
To create an anonymous form, go to Users > Forms >

Give your form a name
Select Anonymous Form as the form type
Select whether you want the form to be accessible via a public link or via logged in users only
Click Save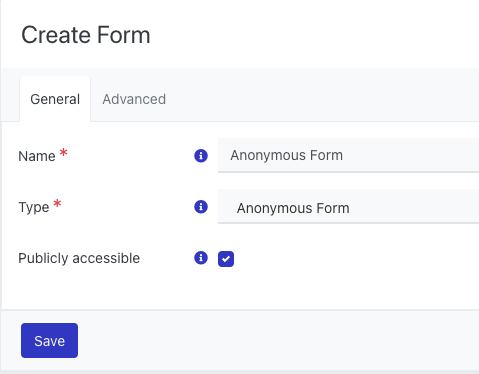 Drag and drop the desired attributes into the Active Fields section of the form or Click to create a new attribute for the form.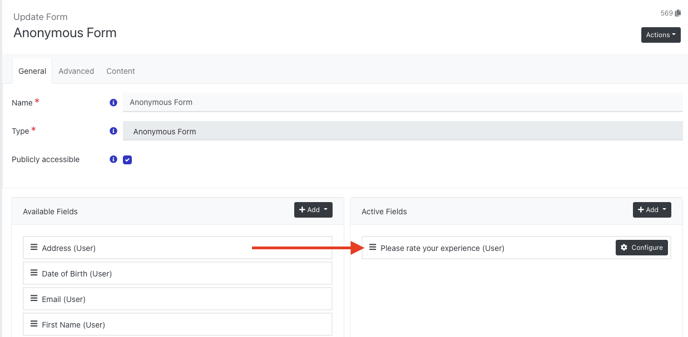 Go to the Content Tab to update the Form Title, Closed Message and Successful submission message.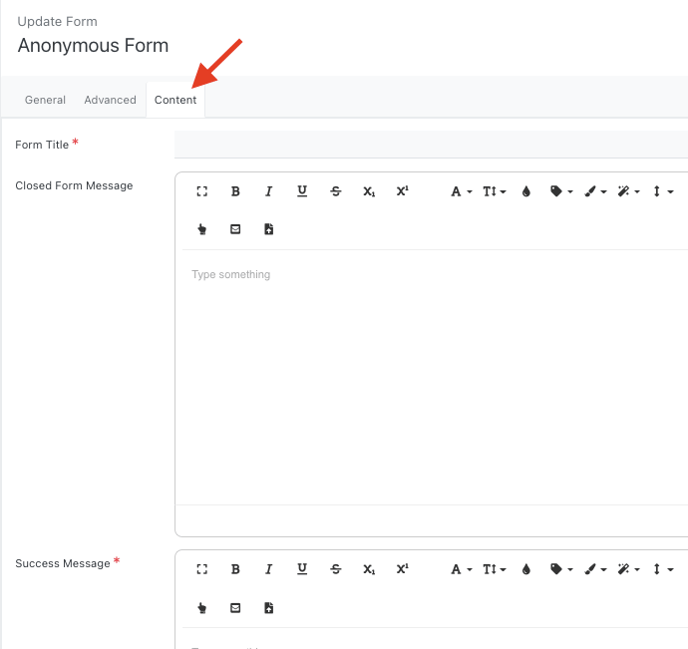 Copy the form link and share!

As people complete the form, you will see the list of submissions at the bottom of the page.

Click

to export the data.