It may be useful for users to see who else is rostered to work alongside them on an upcoming shift. Administrators will have the ability to enable this, however, the user will have the choice to opt in to showing their full name to other rostered users.

Enable 'Show other Users on Shift' via organization settings.
To enable users to share their name, go to Settings > Organization Settings > Portal
Select 'Show Other Users on Shifts'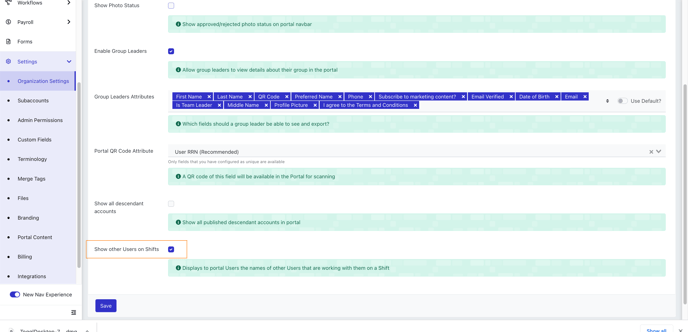 Once this setting is enabled, volunteers will have the opportunity to opt in to showing their name to other confirmed users.

Allowing Name Sharing via Portal
Within the My Profile section of the portal, on the right hand side under the permissions banner, users will be able to choose to show or hide their name to others on the same shift.

Note - names are hidden by default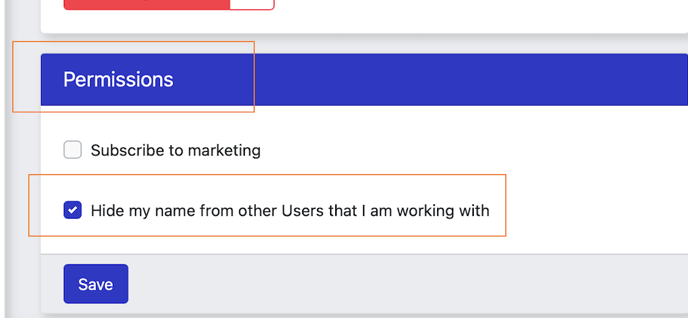 If users opt to show their name, they will then see other users who have opted to share their name. The names are visible via the Shift Information popup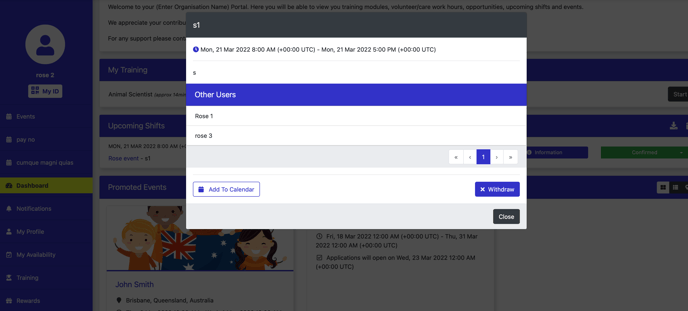 Administrators also have the option to enable/disable the setting for users via the User Profile update screen.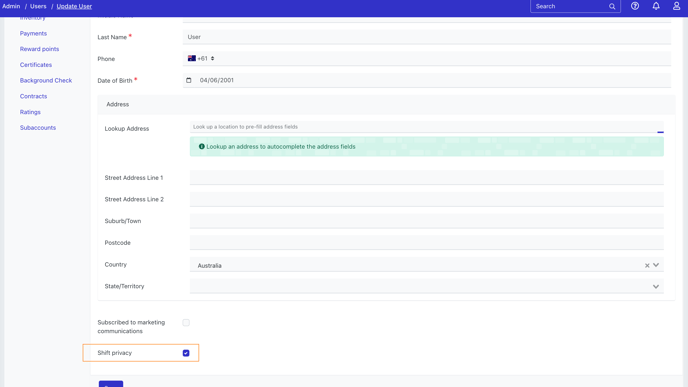 IMPORTANT NOTES
Users must opt in to share their name, administrators should not do this on behalf of volunteers without their consent.
Administrators can
Only users who have opted to share their name with others will see other rostered users.
Only users who have a confirmed shift status will be visible.